AT A GLANCE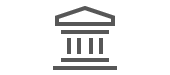 FinWise Bank is a Utah-based bank that offers inexpensive accounts.
What we like
FinWise offers competitive rates considering for a small regional bank.

Offers access to more than 55,000 ATMs at no fee.
What we don't
Customers cannot easily open an account with FinWise online.

To report a lost or stolen bank card, you must call the bank directly during banking hours.
OTHER CD OFFERS YOU MAY LIKE
FinWise Bank's CDs offer competitive interest rates and only require $500 to open an account. You can select from a number of terms ranging from 30 days to 60 months, making it easy to find the right CD term for your needs.
FinWise offers above-average CD rates.

The minimum opening deposit is relatively low.

There are 10 terms to choose from.
There are no penalty-free or bump-up CD options available.
OTHER SAVINGS OFFERS YOU MAY LIKE
FinWise Bank's savings account doesn't have a minimum balance or monthly fee, making it a good choice for people who don't have a significant amount of cash to deposit. The account's APY is above the national average, but you can find other banks paying higher rates if you shop around.
There are no monthly service fees.

There's no minimum balance needed to open the account.
The APY is above the national average, but you can find higher rates if you shop around.
OTHER CHECKING OFFERS YOU MAY LIKE
Member FDIC
Checking account
FinWise's checking account earned a high ranking largely because of its lack of ATM fees and no monthly service fees.
No out-of-network ATM fees.

There is no monthly service fee.

Peer-to-peer and bill pay options are available.
There's a $100 minimum opening deposit.

Checking balances do not earn interest.
FinWise offers a money market account with tiered interest rates, meaning customers are rewarded for keeping a bigger balance. You'll need to deposit at least $2,500 to earn an APY that's more than the bank's savings account.  The account also charges a $7 monthly fee.

The account also offers check-writing privileges, but you'll have to pay to order checks.
The account offers a better interest rate than its savings account.

It comes with check-writing privileges.
The account charges a $7 monthly ge.
Bank experience
If you are interested in opening an account with FinWise, you will have to call or visit a branch in-person. FinWise Bank has limited phone support, offering help only on weekdays.

After opening an account, however, you will be able to enjoy a more user-friendly experience according to the few customer reviews on the app store and Google Play.
About FinWise Bank
FinWise Bank is a subsidiary of All West Bancorp. The Sandy, Utah-based bank offers checking accounts, money market accounts, savings accounts and CDs.
Liz Hund is a social producer at Bankrate who occasionally writes articles on-site. She was previously a writer at The Points Guy, where she covered all things travel ranging from the latest news to credit card reviews. Her writing has been featured on MSN, Business Insider and in various local publications. She graduated from the University of Missouri School of Journalism. Money has always been something that's excited Liz, particularly when it comes to maximizing it. Growing up, her biggest money motivator was her desire to travel, which led her to become a point and miles enthusiast. Through lots of research and experience, Liz has been able to visit many beautiful destinations. Seeing how this knowledge benefited her, she became inspired to share her knowledge with others, which journalism and social media allowed her to do. Her goal is to get others as excited about maximizing their money as she is by creating digestible and engaging content on the otherwise intimidating and hard-to-understand topic of finance.