AT A GLANCE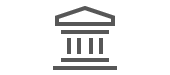 FinWise Bank is a Utah-based bank that offers affordable checking and savings accounts and CDs.
What we like
FinWise offers competitive rates for a small regional bank.

Offers access to more than 55,000 ATMs with no fee through the MoneyPass network.
What we don't
Customers cannot easily open an account with FinWise online.

To report a lost or stolen bank card, customers must call the bank directly during banking hours.
OTHER CD OFFERS YOU MAY LIKE
FinWise Bank offers competitive interest rates on CDs that only require $500 to open. Terms range from one month to five years, providing consumers with a wide choice of products.
FinWise offers above-average CD rates.

The minimum opening deposit is relatively low.

There are 10 terms to choose from.
Penalty-free and bump-up CDs aren't available.
OTHER SAVINGS OFFERS YOU MAY LIKE
FinWise Bank's savings account has no minimum balance requirement or monthly fee, making it a good choice for consumers who don't have a significant amount of cash to deposit. The account's APY is above the national average, but other banks pay higher rates.
There are no monthly service fees.

No minimum balance is needed to open the account.
Higher rates can be found elsewhere.
OTHER CHECKING OFFERS YOU MAY LIKE
Member FDIC
Checking account
FinWise's checking account earned a high ranking largely because of its lack of ATM fees and no monthly service fees. FinWise utilizes PopMoney for peer-to-peer money transfers.
No out-of-network ATM fees.

There is no monthly service fee.

Peer-to-peer and bill pay options are available.
Checking account balances earn no interest.
FinWise offers a money market account with tiered interest rates, meaning customers are rewarded for keeping a bigger balance. A deposit of at least $2,500 is needed to earn an APY that's more than the bank's savings account.  The account also charges a $7 monthly fee.

The account offers check-writing privileges, but there is an additional charge for checks.
The account offers a better interest rate than its savings account on higher balances.

It comes with check-writing privileges.
The account charges a $7 monthly fee.

There's a charge for checks.
Bank experience
Customers interested in opening an account with FinWise need to call or visit a branch in person. FinWise Bank has limited phone support, offering help only on weekdays.

After opening an account, however, customers enjoy a more user-friendly experience, according to customer reviews on Apple's App Store and Google Play.
About FinWise Bank
FinWise Bank is a subsidiary of All West Bancorp. The Sandy, Utah-based bank offers checking, money market and savings accounts, as well as CDs.
David Schepp is a wealth editor for Bankrate, focusing on deposits and consumer banking content. David has spent decades covering business news and finance-related topics for the electronic and print media, including Dow Jones Newswires, BBC News Online, Gannett Co. and AOL.