Cross River Bank Review 2022
AT A GLANCE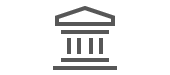 Cross River Bank is best for savers seeking highly competitive interest rates and low fees. But it has just two branches — in New Jersey and New York — and only those living in New Jersey, Connecticut or New York or existing customers can open accounts online.
Cross River Bank offers checking, money market and savings accounts as well as CDs. Consumers may find its single branch a deal breaker, but consumers in the New York City area looking for great rates on checking and savings may find it's a good fit.
What we like
Checking and savings account rates are excellent.

There are no monthly service fees.

There are no minimum balances, except a low $500 minimum to open a CD.
What we don't
There's just two branches, and they're only open weekdays.

Other banks make it easier to open an account online.

Customer service hours are limited.
OTHER CD OFFERS YOU MAY LIKE
Cross River Bank's CD rates are competitive with terms ranging from three months to four years. At least $500 is needed to open an account, but the requirement is reasonable compared to CDs offered by other banks.

The bank's new internet-only division, BrixDirect, also offers CDs with terms ranging from one to three years but that require at least $50,000 to open.
Consumers will find good annual percentage yields (APYs).

There are a variety of terms to choose from.
Shoppers looking for terms five years or longer will have to look elsewhere.
OTHER SAVINGS OFFERS YOU MAY LIKE
Cross River Bank does well on many of the most important factors for those looking for a savings account. It offers a top-tier APY with the I Connect Savings account, and there's no minimum to open an account or any monthly fees.
You won't be charged any monthly fees.

The same top-tier rate is available across all balances.

There's no minimum balance to get started.
Accounts aren't yet available nationwide.

Opening an account could be more convenient elsewhere.
OTHER CHECKING OFFERS YOU MAY LIKE
Member FDIC
Checking account
Cross River Bank's Connect Select Checking account offers a highly competitive interest rate with no monthly fees. An overdraft costs $25, which is on the lower end compared to other banks. Cross River offers only a limited number of its own ATMs, but it does provide access to the MoneyPass network for access to cash nationwide. The bank will also refund up to $6 in out-of-network surcharge fees per statement cycle.
You'll find a solid APY.

Even though it's an interest-bearing account, there are no monthly fees.

There's no minimum balance to open an account.
Consumers can't yet open an account online.

Though online banking is offered, there's no Cross River Bank app for retail customers.
Cross River Bank's Regular/E Money Market account offers a competitive APY but it's not much higher than what you'll find with its checking account. Like its other products, there are no monthly fees, plus you get access to limited check writing.
There are no monthly service fees or minimum balance requirements.

Check writing is available.
Cross River's savings account pays a much higher APY.

Account cannot be opened online.
Bank experience
Cross River Bank has just a single branch, meaning you'll do most of your banking online or over the phone. It only offers phone support on weekdays and lacks an app, unlike many other community and regional banks.

The bank only operates a few of its own ATMs and mainly relies on the MoneyPass network to serve its customers. MoneyPass is a large network, but not the largest, so you might not always find a conveniently located ATM.
About Cross River Bank
Cross River Bank, based in Teaneck, New Jersey, offers fee-free accounts with no minimums and great interest rates. Beyond retail banking, the company is also involved in developing products and services for marketplace lending and payment processing with its fintech partners.
Karen Bennett is a consumer banking reporter at Bankrate. She uses her finance writing background to help readers learn more about savings and checking accounts, CDs, and other financial matters. Karen brings decades of writing and reporting experience to the table, including the roles of credit cards writer for travel website Million Mile Secrets and money and career writer for The Cheat Sheet. Her work has also appeared in USA Today, Illinois Legal Times, and several Chicago, Milwaukee, and Washington, D.C. newspapers. In addition, she's worked in the areas of marketing and business development, and she was product manager for a consumer money-saving website. When she's not writing Bankrate articles, she can often be found cheering her kids on at soccer games, cooking and reading up on saving for retirement and other personal finance topics.