Cross River Bank Review 2022
Updated December 2, 2022
At Bankrate we strive to help you make smarter financial decisions. While we adhere to strict , this post may contain references to products from our partners. Here's an explanation for .
At a glance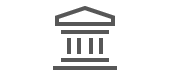 About Bankrate Score
Hover for more
Overview
Cross River Bank is best for savers seeking highly competitive interest rates and low fees. But it has just two branches — in New Jersey and New York — and only those living in New Jersey, Connecticut or New York or existing customers can open accounts online.
Highlights

Member FDIC
Savings Account
View offer

Member FDIC
Savings Account
View offer

Member FDIC
Savings Account
View offer
Overall
Cross River Bank offers checking, money market and savings accounts as well as CDs. Consumers may find its single branch a deal breaker, but consumers in the New York City area looking for great rates on checking and savings may find it's a good fit.
Pros
Checking and savings account rates are excellent.

There are no monthly service fees.

There are no minimum balances, except a low $500 minimum to open a CD.
Cons
There's just two branches, and they're only open weekdays.

Other banks make it easier to open an account online.

Customer service hours are limited.
Cross River Bank bank products
Cross River Bank savings overview
Cross River Bank does well on many of the most important factors for those looking for a savings account. It offers a top-tier APY with the I Connect Savings account, and there's no minimum to open an account or any monthly fees.


Pros
You won't be charged any monthly fees.

The same top-tier rate is available across all balances.

There's no minimum balance to get started.
Cons
Accounts aren't yet available nationwide.

Opening an account could be more convenient elsewhere.
Member FDIC
Savings Account
Bank experience
Cross River Bank has just a single branch, meaning you'll do most of your banking online or over the phone. It only offers phone support on weekdays and lacks an app, unlike many other community and regional banks.
The bank only operates a few of its own ATMs and mainly relies on the MoneyPass network to serve its customers. MoneyPass is a large network, but not the largest, so you might not always find a conveniently located ATM.
About Cross River Bank
Cross River Bank, based in Teaneck, New Jersey, offers fee-free accounts with no minimums and great interest rates. Beyond retail banking, the company is also involved in developing products and services for marketplace lending and payment processing with its fintech partners.
Review methodology
With so many financial institutions to choose from, it can be hard to know who to trust. Bankrate's ever-growing list of bank and credit union reviews is updated regularly. Our editorial team analyzes and reviews each institution across deposit products such as savings accounts, checking accounts, certificates of deposit (CDs) and money market accounts (MMAs). Banks are rated by important factors such as offered interest rates, fees, minimum balance requirements, access to funds and more.
We assign a score to each type of account and its features, weigh them carefully based on importance to account holders and determine an overall score.
Read our full review methodology
.