Cross River Bank Review 2021
AT A GLANCE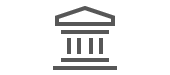 Cross River Bank is best for savers seeking highly competitive interest rates and low fees. Unless you live or work in Northern New Jersey, however, it won't be easy to visit their one and only branch for any in-person banking needs you may have.
Cross River Bank offers checking, money market and savings accounts as well as CDs. With just one branch, some people may find that a deal-breaker. But if you're looking for a great rate on your checking and savings accounts, Cross River may be a good fit.
What we like
Checking and savings account rates are excellent.

You won't be charged any monthly service fees.

There are no minimum balances, except a low $500 minimum to open a CD.
What we don't
There's just a single branch and it's only open on weekdays.

It's not particularly easy to open an account like at other banks.

Customer service hours are limited.
OTHER CD OFFERS YOU MAY LIKE
Cross River Bank's CD rates are competitive and there are terms ranging from three months to four years. You will need at least $500 to open one, but this is quite reasonable when compared to CDs offered by other banks.

The bank's new internet-only division, BrixDirect, also offers CDs with terms ranging from one to three years. Unfortunately, you'll need at least $50,000 to open one there.
You'll find good annual percentage yields (APYs).

There are a variety of terms to choose from.
If you're looking for a five-year CD or longer, you'll need to look elsewhere.
OTHER SAVINGS OFFERS YOU MAY LIKE
Cross River Bank does well on many of the most important factors for those looking for a savings account. They offer a top-tier APY with the I Connect Savings account and there's no minimum to open an account or any monthly fees to worry about.
You won't be charged any monthly fees.

The same top-tier rate is available across all balances.

There's no minimum balance to get started.
The accounts are not available nationwide at this time.

Opening an account could be much more convenient elsewhere.
OTHER CHECKING OFFERS YOU MAY LIKE

Member FDIC
Checking account
Cross River Bank's Connect Select Checking account offers a highly competitive interest rate without any monthly fees. An overdraft will cost you $25, which is on the lower end compared to other banks. You'll find an extremely limited number of Cross River ATMs, but you do have access to the MoneyPass network to get cash. The bank will also refund up to $6 in out-of-network surcharge fees per statement cycle.
You'll get a solid APY.

Even though it's an interest-bearing account, there are no monthly fees.

There's no minimum balance to open an account.
You can't open an account online at this time.

While you can access online banking, there's no Cross River Bank app.
The Regular/E Money Market account at Cross River Bank offers a competitive interest rate but it's not much higher than what you'll find with their checking account. Like the other products mentioned above, there are no monthly fees. You do get access to limited check writing as well.
There are no monthly service fees.

Don't worry about a minimum balance, there isn't any.

You can write checks with this account.
The savings account pays a much higher APY.

You can't open an account online at this time.
Bank experience
Cross River Bank has just a single branch, meaning you'll do most of your banking online or over the phone. However, the bank only offers phone support on weekdays. It also lacks an app which is unfortunate considering many other community and regional banks offer them these days.

The bank only operates a few of its own ATMs and mainly relies on the MoneyPass network to serve its customers. MoneyPass is a large network, but not the largest, so you might not always have an ATM that is convenient to use.
About Cross River Bank
Cross River Bank, which is based in Teaneck, New Jersey, offers fee-free accounts with no minimums and great interest rates. Beyond its retail banking presence, the company is also heavily involved in developing products and services for marketplace lending and payment processing with their fintech partners.
About the author Brian Beers is the senior wealth editor at Bankrate. He oversees editorial coverage of banking, investing, the economy and all things money. Previously, he was the director of editorial production for CNBC Digital where he received an Emmy-nomination for the long-form digital feature "Boom, Bust and Blame: The Inside Story of America's Economic Crisis." Brian is driven to help people learn more about their money and investments knowing that it could end up positively impacting them in a real-life financial decision someday. His work has been published on CNBC, Investopedia, MagnifyMoney, NBC Sports, The Drive and Yahoo. He also spent a number of years as the lead digital producer of SportsBiz with Darren Rovell. Brian holds a B.S. in finance from Syracuse University and lives in New York with his family.