Compare today's refinance rates
On Monday, December 11, 2023, the national average 30-year fixed refinance APR is 7.59%. The average 15-year fixed refinance APR is 6.83%, according to Bankrate's
...
latest survey of the nation's largest refinance lenders.
Weekly national mortgage interest rate trends
| | | |
| --- | --- | --- |
| | 30 year fixed refinance | 7.54% |
| | 15 year fixed refinance | 6.74% |
| | 10 year fixed refinance | 6.75% |
| | 5/1 ARM refinance | 6.65% |
Mortgage refinance industry insights
Rock-bottom rates made the decision to
refinance
a no-brainer in 2020 and 2021. Those days are long past.
Mortgage rates
are now at their highest point since the year 2000, and as a result, refinances make up just a small share of loans today. These have been mostly
cash-out refinances
, a type of loan that replaces your existing loan with a new, bigger mortgage including the balance of the first plus a portion of your home's equity as cash.
How will mortgage refinance rates change in the short term? See Bankrate's expert
rate trend predictions
.
Today's mortgage and refinance interest rates
Rates as of Monday, December 11, 2023 at 6:30 AM
How does mortgage refinancing work?
When you refinance your mortgage, you're replacing your existing loan with a new one. The process is similar to applying for a purchase mortgage: You'll submit to a credit check and financial review, and possibly pay for an appraisal. When you close, your new lender will pay off your original mortgage. You'll then make monthly payments on the new loan.

You might use a different lender for a refinance than the one you worked with in the past, especially if you're looking to save on costs. Refinancing isn't cheap: The closing costs can equal anywhere from 3 percent to 5 percent of the amount of the loan. (You won't pay as much as you did when you bought your home, however.)
Learn more: What is mortgage refinancing and how does it work?
How to refinance your mortgage in 6 steps
If you can get an adequately lower rate, refinancing can save you a substantial amount in interest charges, but it does require some work. The steps include:
1. Check your credit score
A better credit score will help you secure a better rate and make your refinance even more cost-effective. If you're not happy with your credit score or the rates you're being quoted, work on boosting your credit first, then try to refinance again once you've improved it. Typically, mortgage lenders want to see a credit score of 620 or better for a refinance, but there are some refinance options if you have poor credit, including streamline programs. You can improve your credit score by reducing your credit utilization ratio (the proportion of credit you're using compared to your credit limit) and paying down your highest-interest or highest-payment debt.

Learn more: How to get the best refinance rate

2. Choose a type of refinance loan
Many homeowners opt for a rate-and-term refinance, which changes the interest rate, term or both on their original loan. This isn't the only way to refinance a mortgage, however. Here's an overview of the types of refinancing:
Rate-and-term refinance: With a rate-and-term refinance, borrowers can reduce their interest rate, lower their monthly payments (by extending their loan or through that new rate, or both) or shorten their term (which usually raises monthly payments) in order to pay off the loan faster. A shorter loan term can also save you lots of money in interest.
Cash-out refinance: A cash-out refinance allows you to tap your equity by refinancing your mortgage. Because you're withdrawing cash from your home's value, the new mortgage amount will be higher than your current loan. Lenders typically limit cash-out refinances to no more than 80 percent of your home's value so that you still have some equity left in your home. Sometimes lenders will also charge higher interest rates because the loan amount is increasing. Between a larger mortgage and higher interest rate, make sure you run the numbers before you try to cash out. Cash-out refinances can meet many financial needs, such as financing home improvements, consolidating high-interest debt or paying for a child's college education.
Streamline refinance: A streamline refinance is a product for government-backed loans (either an FHA streamline, VA streamline or USDA streamline). The advantage of streamline refinancing is that there are minimal credit requirements and the loan processing is typically fast. A streamline refinance can also be less expensive than conventional refinancing. Some lenders offer streamline refinances with no upfront costs wherein the lender will pay some or all of the closing costs in exchange for a higher interest rate.
3. Calculate the cost vs. savings of refinancing
One of the most important factors in refinancing is figuring out your break-even timeline. A refi usually comes with upfront costs at the closing, just like an initial mortgage, and those can add up. If you're not planning to stay in your current home for more than a few years, the savings you get from a lower rate might not outweigh those costs before you move. Bankrate's refinance breakeven calculator can help you figure out this timeline.
4. Find the best refinance rates today
It's just as important to shop around when you refinance as it was when you applied for your first mortgage. Explore refinance offers from at least three mortgage lenders (your bank or current lender might be good places to start), and keep an eye on rates while you comparison-shop — this can help you decide when to lock in a rate. Check out Bankrate's lender reviews, as well, to help guide your decision.

Compare the best mortgage refinance lenders.
5. Get your paperwork in order
Once you've identified a lender, find out what paperwork you need in order to complete a refinance application. Among the requirements, your lender will want to review tax returns, pay stubs, W-2s and other proof of income, as well as documentation about any assets such as savings.
6. Prepare for closing on your mortgage refinance
Refinancing isn't quite as hard as shopping for a house, but it still takes some time. While your new loan is processing, don't open new credit accounts or make other large purchases. Doing so can derail your application.
Lender compare
Compare mortgage lenders side by side
Mortgage rates and fees can vary widely across lenders. To help you find the right one for your needs, use this tool to compare lenders based on a variety of factors. Bankrate has reviewed and partners with these lenders, and the two lenders shown first have the highest combined Bankrate Score and customer ratings. You can use the drop downs to explore beyond these lenders and find the best option for you.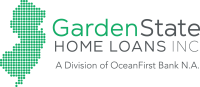 Garden State Home Loans
NMLS: 473163
|
State License: MB-473163
5.0
Bankrate Score
Bankrate scores are objectively determined by our editorial team. Our scoring formula weighs several factors consumers should consider when choosing financial products and services.

Homefinity
NMLS: 2289
|
State License: 4965
5.0
Bankrate Score
Bankrate scores are objectively determined by our editorial team. Our scoring formula weighs several factors consumers should consider when choosing financial products and services.
Pros and cons of refinancing
Refinancing can be a smart move, whether it helps you secure a lower rate or tap your home equity to fund a home renovation or other project through a cash-out deal.
Pros of mortgage refinance
You can lock in a lower rate by refinancing, which can reduce your monthly payments and put some money back in your budget.
If your home's value has increased, you might be able to stop paying PMI, which will also lower your monthly expenses. PMI should end automatically once you get to at least 20 percent equity owned free and clear, but it's usually a good time to consider a refinance once that happens, too.
If you need money for renovations, a cash-out refi offers relatively cheap capital. It can make your monthly payments more expensive, but home improvements tend to boost your equity value even more.
Cons of mortgage refinance
Refinancing costs money. Closing costs can total 2 percent to 5 percent of the amount of the mortgage, which is why it's so important to make sure you'll recoup those costs before you move.
If you refinance from a 30-year loan to another 30-year loan, you'll extend your repayment period. A new loan restarts the repayment clock.
Should you refinance your mortgage?
You might refinance your mortgage to save money on monthly payments, pay off your loan faster or take out cash. You might decide refinancing makes sense if you can:
Lower your interest rate: If interest rates have dropped since you first obtained your mortgage, a rate-and-term refinance can provide you with a lower rate.
Consolidate high-interest debt: You can use a cash-out refinance to tap your home's equity and lower or pay off high-interest debt. Whether it's credit card balances or other forms of debt, using the cash-out funds could save you several thousands of dollars in interest.
Eliminate private mortgage insurance: If your home's value has increased, you could refinance to get out of paying private mortgage insurance (PMI) on a conventional loan or mortgage insurance premiums (MIP) on an FHA loan.
Change your loan term: If you're struggling to make your monthly mortgage payments, you can refinance to get a longer loan term, which might translate to a smaller monthly payment. If you want to pay down the mortgage faster, you could refinance into a 15- or 20-year loan.
Mortgage refinance FAQ
Written by: Jeff Ostrowski, Senior Mortgage Reporter for Bankrate
Jeff Ostrowski covers mortgages and the housing market. Before joining Bankrate in 2020, he wrote about real estate and the economy for the Palm Beach Post and the South Florida Business Journal.
Reviewed by: Greg McBride, Chief Financial Analyst for Bankrate
Greg McBride, CFA, is Senior Vice President, Chief Financial Analyst, for Bankrate.com. He leads a team responsible for researching financial products, providing analysis, and advice on personal finance to a vast consumer audience.
Mortgage rates in other states