Mississippi Mortgage and Refinance Rates
On Thursday, December 07, 2023, the national average 30-year fixed mortgage APR is 7.44%. The national average 30-year fixed refinance APR is 7.56%, according
...
to Bankrate's latest survey of the nation's largest mortgage lenders.
Current mortgage rates in Mississippi
As of Thursday, December 7, 2023, current mortgage interest rates in Mississippi are 7.59% for a 30-year fixed mortgage and 6.87% for a 15-year fixed mortgage.
As of August 2023, the median single-family home price in Mississippi was $176,655, according to Zillow's Home Values Index.
Mississippi mortgage refinancing
Refinance rates are way up from historic lows, but a cash-out refinance still might make sense for you. Use Bankrate's mortgage refinance calculator to run the numbers.
Mortgage options in Mississippi
If you're looking to get a mortgage in Mississippi, consider these loan options:
Mississippi conventional mortgages: To qualify for a conventional loan, you'll need a credit score of at least 620 and a debt-to-income (DTI) ratio of no more than 45 percent. If you make a down payment of less than 20 percent, you'll need to pay for private mortgage insurance (PMI), as well.
Mississippi FHA loans: If your credit history disqualifies you from a conventional loan, you might be eligible for a loan insured by the Federal Housing Administration (FHA). For this type of mortgage, you'll need a credit score of at least 580 with a 3.5 percent down payment, or a score as low as 500 with 10 percent down. As with a conventional loan, if you put down less than 20 percent on an FHA loan, you'll be on the hook for mortgage insurance.
Mississippi VA loans: If you're an eligible veteran or active-duty member of the military, you might qualify for a mortgage backed by the Department of Veterans Affairs (VA). A VA loan doesn't require a down payment or mortgage insurance, but you do need to pay a funding fee.
First-time homebuyer programs in Mississippi
If saving enough money for a down payment is holding you back from first-time homeownership, or your credit history is less than ideal, the Mississippi Home Corporation might have a program that can help. The agency offers programs that provide cash for closing costs or a down payment, as well as programs that reduce your federal tax liability as a homeowner.
Smart6 mortgage program
Mississippi Home Corporation's Smart6 loan is a 30-year fixed-rate mortgage for eligible first-time and repeat homebuyers. The "6" refers to the accompanying $6,000 in down payment and closing cost assistance, which is set up as a second, deferred-payment mortgage with no interest. Among the eligibility requirements, your income can't exceed $122,000.
Mortgage Revenue Bonds (MRB7) program
Another option from the Mississippi Home Corporation, the Mortgage Revenue Bonds or MRB7 program is open to first-time homebuyers or those who have not owned a home for three years, as well as any buyer purchasing in a targeted area and veterans.
The program includes a 30-year, fixed-rate home loan, along with $7,000 for a down payment provided in the form of a zero-percent interest second mortgage that's forgiven after 10 years.
There are purchase price limits with the MRB7 program, as well credit score requirements depending on the loan type. There are also household income limits based on the county where the home is located.
Mortgage credit certificate
Mississippi offers a mortgage credit certificate (MCC) that reduces federal income tax you'll pay each year. With the MCC, you can take a federal tax credit equal to 40 percent of the annual interest on your mortgage, up to $2,000 a year. In addition, the remaining 60 percent of mortgage interest paid annually still qualifies as an itemized tax deduction.
There are both annual household income and purchase price limits associated with this program, but the credit is available to all homebuyers.
Mississippi mortgage resources
How to find the best mortgage rate in Mississippi for you
Rather than going right to your bank for a mortgage, compare loan offers from a few different lenders. This could help you uncover a lower rate, potentially saving you thousands in interest over time. Bankrate can also help you find the best mortgage deal in today's volatile rate environment. As you shop around, keep these tips in mind:
Step 1: Strengthen your credit score
Long before you start looking for a mortgage lender and applying for a loan, give your finances a checkup, and improve your standing if needed. This means pulling your credit score and credit reports. You're entitled to a free credit report from each of the three main reporting bureaus (Experian, Equifax and TransUnion), which you can get through AnnualCreditReport.com.
Step 2: Determine your budget
Get a handle on how much house you can afford. One rule of thumb many buyers use to figure out their price range is the 28/36 rule. Keep in mind that a mortgage lender could qualify you for a loan over your budget, but that would leave no room for unexpected expenses.
Step 3: Know your mortgage options
There are different types of mortgages, including conventional loans with as little as 3 percent down and government-backed loans. If you're in the market for a jumbo loan, check Mississippi's county-by-county loan limits.
Step 4: Compare rates and terms from multiple lenders
Don't settle on the first lender you talk to. Rate-shop with different lenders — banks, credit unions, online lenders and local independents — to ensure you're getting the best deal on rates, fees and terms.
Step 5: Get preapproved for a mortgage
Get a mortgage preapproval with three or four different lenders. This'll help you understand exactly what loan amount you'd qualify for if you were to apply, and prepare you to make offers on homes.
Lender compare
Compare mortgage lenders side by side
Mortgage rates and fees can vary widely across lenders. To help you find the right one for your needs, use this tool to compare lenders based on a variety of factors. Bankrate has reviewed and partners with these lenders, and the two lenders shown first have the highest combined Bankrate Score and customer ratings. You can use the drop downs to explore beyond these lenders and find the best option for you.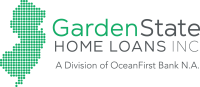 Garden State Home Loans
NMLS: 473163
|
State License: MB-473163
5.0
Bankrate Score
Bankrate scores are objectively determined by our editorial team. Our scoring formula weighs several factors consumers should consider when choosing financial products and services.

Homefinity
NMLS: 2289
|
State License: 4965
5.0
Bankrate Score
Bankrate scores are objectively determined by our editorial team. Our scoring formula weighs several factors consumers should consider when choosing financial products and services.