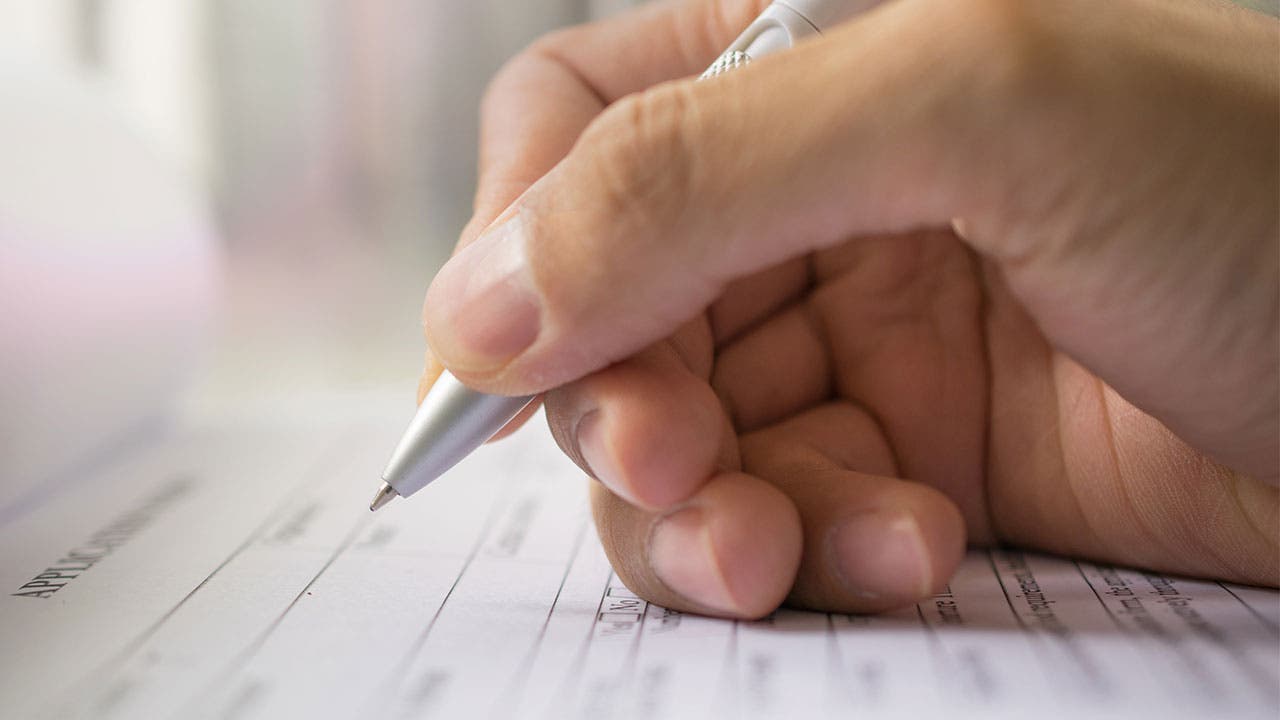 Personal loans can really come in handy for when life decides to hand you lemons. Maybe an unexpected medical emergency has occurred and your health insurance won't cover it or, perhaps, your car has broken down.
These are all financial burdens that can't wait and, if you don't have a sufficient emergency fund, they can really take their toll.
Personal loans can also help consolidate debt when the everyday cost of living becomes a burden on your credit health.
The good news, is that it only takes a little research and a quick application process to get set up for a personal loan. The better news is that we've broken it down into 7 easy-to-follow steps.
How to get a personal loan in 7 steps
Calculate your costs
Check your credit score
Shop around for the best rates
Compare your options
Pick a lender and apply
Double-check fine print and requirements
Get the final approval
Let's take a closer look at each of these steps. Then, you'll be well on your way to getting the funding you need.
1. Calculate your costs
When figuring out how to get a personal loan, it always helps to know where your money is going. How much do you spend on groceries each month? What about your monthly car payments? Are there any utility costs to factor into the equation?
It's a lot to take into account, but it's very important when applying for a personal loan. We recommend using our Home Budget Calculator to estimate your costs. This will help you figure out how much money you might need when it comes time to figure out how to get a personal loan.
2. Check your credit score
You'll want to figure out how to get a personal loan with low interest rates. That way, you'll have an easier time paying off the amount borrowed. Having a healthy credit history makes it a whole lot easier to apply for an unsecured personal loan with agreeable rates.
Take some time and check your credit score. What constitutes a good score tends to fall somewhere in the range of 850 – 739.
3. Shop around for the best rates
As with any important investment, it's best to consider all of your options and the same is true for personal loans. You should always be on the lookout for the best rates. One lender might offer a lower interest rate for the same loan amount than another lender.
We can help you compare a wide variety of potential lenders and their rates. Just provide some basic information (ZIP Code, credit score, annual income, loan purpose, and loan amount) and we can help you shop for the best rates.
4. Compare your options
When we talk about how to get a personal loan and comparing your options, we mean more than just the various lenders. In fact, it might be prudent to look at all possible options before applying for a personal loan.
For example, if the major expense is something that might fit on a balance transfer card, it might be better to go that route. You could transfer your outstanding balances to one balance transfer card with over a year of 0% interest and pay it off within that window.
If your credit isn't quite as stellar as you hoped, you might still have the option of applying for a secured personal loan. The main difference here is that a secured loan will need to be backed by collateral.
5. Pick a lender and apply
Once you're comfortable with your options and the best available rates, it's time to choose a lender and apply for a personal loan. The time it takes to do this and the process can vary based on the lender you pick. In most cases, lenders handle the application process online, which can make things a lot easier.
6. Double-check fine print and requirements
Carefully review the particulars of your personal loan. Ask yourself the following questions:
Are there any loan origination fees I need to factor into my costs?
Are these interest rates what I had in mind? Can they be lower?
Is there a prepayment penalty if I decide to pay my loan off earlier than the maturation date?
You should give yourself ample time to review your personal loan policy for these and any other requirements or stipulations.
7. Get the final approval
Now that you've chosen a lender and reviewed the terms to your satisfaction, it's time to get final approval. Your lender will provide you with a small list of requirements including necessary documentation (proof of income, address, ID, etc.).
Your lender will review the information you've provided. They may also run a hard credit check, which will temporarily affect your credit score. Once everything checks out, you're good to go and your personal loan will be forthcoming.
What's a personal loan?
A typical personal loan is an unsecured fixed-rate installment loan, generally ranging from $500 to $100,000, and collateral usually isn't required to cover them.
The loan always has a set monthly payment and an end date when it will be paid off. Interest rates vary, depending on the lender and your creditworthiness. The most common uses of a personal loan are to consolidate credit card debt or pay for a big, one-time expense like a wedding, medical bills or funeral.
"Personal loans have become a more mainstream offering with dollar amounts that can go over $100,000 and at really competitive interest rates, well below what you would pay on a credit card," says John Ulzheimer, a credit expert formerly with FICO and Equifax. "They seem to have evolved from just being low-dollar loans with high interest rates for people with bad credit to high-dollar options for people with good credit and high income."
Why should I get a personal loan?
Chances are you're unprepared for an expensive emergency, or you're spending beyond your means.
Take emergency preparedness. Most Americans, for instance, wouldn't pay for an unexpected $1,000 bill out of their savings, according to a Bankrate survey. More than 3 in 5 Americans would have to scramble, many of whom would take on more debt, if such an event did occur.
At the same time, 44 percent of Americans carry a credit card balance, according to the Federal Reserve, resulting in an average balance of $5,700. With an average APR of 16.7 percent, you'd pay hundreds, if not thousands, in interest before you paid off the debt.
Compare that to a low-rate personal loan. Let's say you wanted to pay off that credit card bill in two years. With a credit card, you'd pay almost $1,000 in interest, compared with $360 with a personal loan charging 6 percent.
What do I need to do to get a personal loan?
As you think about how to get a personal loan to fit your financial needs, here's a breakdown of what you'll need to do:
Calculate how much you need.
Check your credit score and credit report to see whether your credit is good enough for a low rate.
Shop for rates and requirements at typical banks, but don't forget online lenders, who often have different requirements from banks.
Ask the lender whether inquiring about the interest rate on a loan will impact your credit score.
If you are a young borrower without a track record of borrowing, online lenders are often a better option because they may look at criteria like education and career.
Once you choose a lender with favorable rates and requirements, contact that lender.
How long does it take to get a loan?
The time it takes from calculating your costs to receiving approval and your personal loan can vary. Some lenders handle the entire process online and cite a week's time (7 days) at most. You should be prepared for that window of time or longer.
How do I avoid scams?
Unfortunately, there are fraudulent lenders and scammers. In order to avoid falling prey to these scams, be on the lookout for telltale signs. One of the biggest signs of a fraudulent lender is anyone unconcerned with your credit history. That's a big warning sign, according to the Federal Trade Commission. Consulting the Better Business Bureau regarding a particular lender can also help you avoid any fraudulent lenders.
Consumers have a host of places to turn to for their personal loans. Banks and credit unions are common options and don't necessarily require a trip to a local branch. Many streamline the application processes online. Other types of lenders, such as credit card issuer Discover, also have personal loan programs.
The application process is similar to any other type of loan. That includes a credit check to determine your risk of defaulting. Generally, a higher credit score translates to a lower interest rate.
Lenders will also require proof of income.
Understanding the basics and knowing how to get a personal loan can help you navigate one of the many financial options available when dealing with unexpected or large expenses.