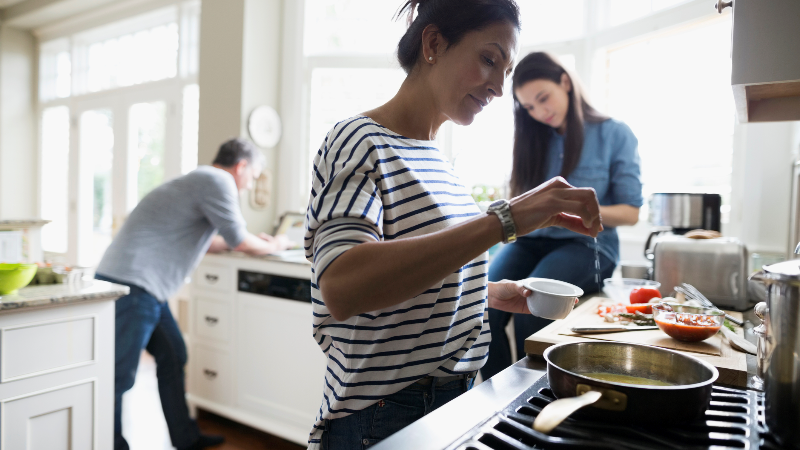 Some homeowners pay through the nose to protect their most valuable asset, while others pay less than $30 per month. Insurance companies use several rating criteria to determine your annual home insurance premium. Regional considerations such as weather patterns and earthquake history play a major role in the cost of homeowners insurance. But consumer protection laws and crime rates also factor into the equation. Knowing how insurance companies rate homeowners premiums can help you save money on your home insurance policy, whether you are a current homeowner or a first-time home buyer.
Average homeowners insurance cost by state
U.S. residents pay an average annual home insurance premium of $1,228. But the national average does not paint a complete picture, because premium rates vary widely by state. How much is home insurance in your state? Based on a home with $200,000 in dwelling coverage, $100,000 in personal liability coverage and a $1,000 deductible, homeowners pay:
State
Average Annual Premium
Percentage Difference from
National Average
Florida
$3,575
191%
Louisiana
$2,979
143%
Oklahoma
$2,651
116%
Alabama
$2,314
88%
Mississippi
$2,290
86%
Arkansas
$2,063
68%
Texas
$1,945
58%
Kansas
$1,939
58%
Missouri
$1,722
40%
Nebraska
$1,583
29%
Tennessee
$1,521
24%
Colorado
$1,417
15%
South Carolina
$1,402
14%
South Dakota
$1,379
12%
Kentucky
$1,355
10%
North Dakota
$1,354
10%
Minnesota
$1,333
9%
West Virginia
$1,288
5%
Rhode Island
$1,205
-2%
Iowa
$1,205
-2%
Indiana
$1,198
-2%
New Mexico
$1,197
-3%
Massachusetts
$1,190
-3%
Montana
$1,175
-4%
Georgia
$1,103
-10%
Michigan
$1,073
-13%
Illinois
$1,053
-14%
Wyoming
$976
-21%
Virginia
$959
-22%
New York
$935
-24%
Alaska
$908
-26%
Connecticut
$902
-27%
Maryland
$866
-30%
Ohio
$864
-30%
Arizona
$813
-34%
Pennsylvania
$801
-35%
California
$793
-35%
Wisconsin
$788
-36%
North Carolina
$773
-37%
Delaware
$748
-39%
Maine
$721
-41%
New Jersey
$711
-42%
District of Columbia
$706
-42%
Nevada
$703
-43%
New Hampshire
$680
-45%
Washington
$653
-47%
Oregon
$643
-48%
Utah
$642
-48%
Idaho
$622
-49%
Vermont
$589
-52%
Hawaii
$337
-73%
Average homeowners insurance cost by coverage level
| Dwelling Coverage | Liability Coverage | Deductible | Average Annual Premium |
| --- | --- | --- | --- |
| $200,000 | $100,000 | $1,000 | $1,228 |
| $200,000 | $300,000 | $1,000 | $1,244 |
| $300,000 | $300,000 | $1,000 | $1,737 |
| $400,000 | $300,000 | $1,000 | $2,252 |
| $500,000 | $300,000 | $1,000 | $2,790 |
| $600,000 | $300,000 | $1,000 | $3,295 |
Types of home insurance
The term "homeowners policy" typically refers to a set of insurance coverages that protect your home. Each policy provides specific protections, which combined help guard against substantial financial loss due to fire, storms, theft, vandalism and legal liability. The most common forms of home insurance policies include:
Dwelling insurance: Pays for covered damages to your home's primary structure and attached structures such as carports or garages.
Personal property insurance: Covers the contents of your home, including clothing, furniture and electronics.
Personal liability insurance: Pays for medical expenses or property damage if a court rules you are financially responsible for an incident involving your home or the property it occupies.
Medical payments insurance: Covers the medical expenses of someone outside your household who sustains an injury on your property, regardless of who is at fault.
Highs and lows of homeowners insurance cost
Homeowners along the Atlantic and Gulf coasts pay higher home insurance rates due to the frequency of devastating storms. Among other factors, insurance companies base rates on the actual and anticipated claims they pay following catastrophic events, including floods, hurricanes and tropical storms.
As expected in Florida, weather-related claims cause high rates. In addition, the Sunshine State is also known for high incidents of fraud, perpetrated by unscrupulous contractors, who exploit insurance companies following natural disasters. Dodgy contractors carry out the scam by asking homeowners to sign an assignment of benefits (AOB) form, which gives the contractor the power to bill insurance companies directly for their materials and services. Dishonest contractors inflate their costs and insurance companies often pay rather than face costly legal expenses.
According to the Florida Consumer Protection Coalition, AOB scams increased by more than 900%, from 2008 to 2018. In 2019, the Florida Senate passed legislation aimed at curbing AOB scams. The bill became law on July 1, 2019 and requires insurance companies to provide detailed data regarding claims over the coming years.
Hawaii homeowners have the lowest insurance rates due to a couple of key factors. Most standard Hawaii home insurance policies do not cover hurricane damage. For maximum protection, many Hawaii homeowners purchase separate hurricane policies. Also, Hawaiian law does not allow insurance companies to rate insurance premiums based on a homeowner's credit score.
Idaho has the third lowest homeowners insurance rates in the country. Homeowners in Boise enjoy low premiums due to low crime rates, infrequent catastrophic storms, effective neighborhood watch programs and low incidents of liability lawsuits.
Based on a home with $200,000 in dwelling coverage, $100,000 in liability coverage and a $1,000 deductible, the top 10 most expensive home insurance markets include:
| City | Average Annual Premium |
| --- | --- |
| Conch Key, Florida | $11,702 |
| Venice, Louisiana | $11,151 |
| Pascagoula, Mississippi | $7,922 |
| Gulf Shores, Alabama | $7,850 |
| Galveston, Texas | $7,105 |
| Myrtle Beach, South Carolina | $3,858 |
| Forest Park, Oklahoma | $3,243 |
| Nantucket, Massachusetts | $2,970 |
| Waldenburg, Arkansas | $2,571 |
| Garden City, Kansas | $2,546 |
Using the same criteria, the nation's top 10 least expensive homeowners insurance markets include:
| City | Average Annual Premium |
| --- | --- |
| Honolulu, Hawaii | $332 |
| Basking Ridge, New Jersey | $485 |
| Boise, Idaho | $498 |
| Burlington, Vermont | $525 |
| Beaverton, Oregon | $532 |
| Olga, Washington | $539 |
| Mountain View, California | $544 |
| Yorklyn, Delaware | $558 |
| Bountiful, Utah | $560 |
| Willow Street, Pennsylvania | $578 |
Factors that affect homeowners insurance cost
Insuring your home is a gamble for an insurance company. Certain types of houses – and houses located in certain areas – create a higher likelihood the company will have to pay claims. Insurance industry statistics paint a clear picture of why companies charge higher premiums for some types of houses. Understanding rating factors should guide you when shopping for a home. And don't forget to consider some ways to help keep your homeowners insurance costs down.
Proximity to the nearest fire department
House fires occur every 88 seconds in the United States. In 2018, more than 380,000 residential properties burned. According to the Insurance Information Institute, structure fires caused over $11 billion worth of property damage in 2018. Insurance companies rate homeowners premiums based on proximity to a fire station, because rapid emergency response often minimizes damage. The quality of your local fire service also plays a role in your homeowners rate. Homeowners living in rural areas, or those serviced by volunteer firefighters, often pay higher insurance premiums.
Proximity to the nearest coastline
Inland homes typically have much lower home insurance rates than coastal dwellings. In fact, some private insurance companies will not insure houses near coastlines, which leaves homeowners uninsured or dependent on government-sponsored insurance programs. After hurricane Barry struck the Gulf Coast in July 2019, insurance companies paid $300 to $600 million in storm related claims. Companies are still tabulating damage from hurricane Dorian, but speculate claims could reach $1.6 billion.
Age of the house
Old houses often cost more to insure because repair costs often run higher than for newer homes. Repairing or replacing features such as custom molding, plaster walls and wood floors requires specialists, which leads to higher insurance claims.
Condition of the home's roof
The age and condition of a home's roof plays a role in homeowners insurance rates. Old roofs can leak, causing damage to the home's contents, foundation or structure. Likewise, roof materials can affect your homeowners insurance rate. For example, asphalt shingles cost less to replace or repair than terracotta Spanish tiles do. Some insurance companies offer discounts for replacing old roofs, particularly when using fire resistant materials.
Quality of the home's construction
Many homeowners policies do not cover the expense of bringing a home up to current building code following a calamity. For example, an older home may not meet current code for insulation or grounded electrical outlets. If the home burns, its owners may have to pay out of pocket for repairs that involve bringing it up to code. Insurance companies offer an Order of Law endorsement, which can help pay for expenses related to code upgrades made during covered repairs.
Flood risks
Standard homeowners policies do not cover flood damage. In fact, some insurance companies do not cover homes in flood zones. Other insurance companies sell private flood insurance or offer coverage through the National Flood Insurance Program, administered by the Federal Emergency Management Agency. In either instance, homes in flood zones require additional coverage.
Earthquake risks
Standard dwelling policies typically do not cover damage caused by earthquakes. Many insurance companies offer earthquake endorsements or separate earthquake policies. The California Earthquake Authority, a state government agency, provides earthquake insurance for California homeowners and renters. Numerous factors contribute to the cost of earthquake insurance, including a home's age, construction materials, foundation and retrofitting.
Tornado risks
In some inland areas, homeowners pay higher rates to insure their homes due to frequent tornadoes. For instance, homeowners in eastern Colorado, Kansas, Nebraska, Oklahoma, South Dakota and northern Texas pay high home insurance rates because they live in a region known as "Tornado Alley", which experiences annual tornadoes. Homeowners in "Dixie Alley", which encompasses the entire southeastern United States, also pay higher home insurance rates due to tornado risks.
Special features
Features such as hot tubs and swimming pools make a home more special, but they also increase homeowners insurance rates because they raise repair and replacement costs and add liability risks. Homes with recreational features need higher liability coverage in case a guest sustains an injury.
Loss history report
Houses have their own history that continues from one owner to the next. When insurance companies pay a homeowners insurance claim, they enter the information in the Comprehensive Loss Underwriting Exchange, a centralized database administered by LexisNexis. Insurers use CLUE reports to rate insurance premiums. Homes with multiple claims typically incur a higher homeowners insurance cost. Only insurers, homeowners and lenders can request CLUE reports.