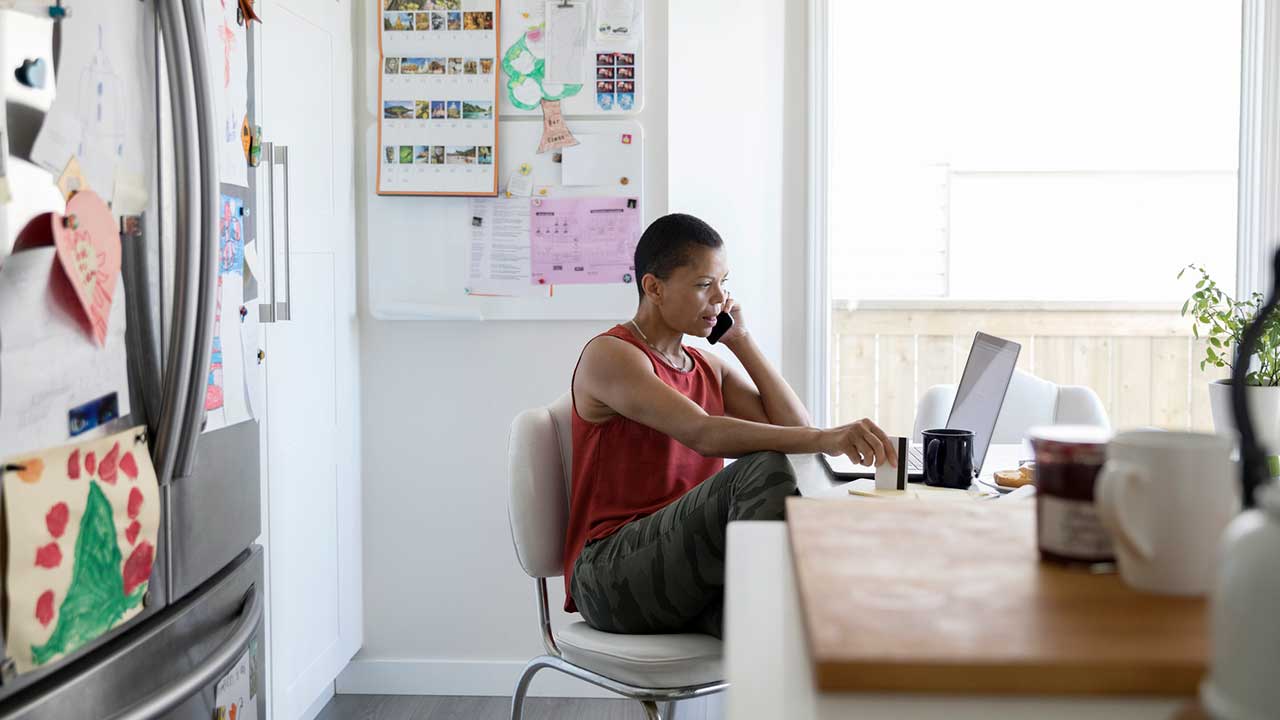 Online banks have carved out a space for themselves by using the cost savings a digital-only (or mostly) footprint allows. This advantage allows the best online banks to deliver better-than-average deposit rates and top-notch digital offerings to customers untethered from branches.
Bankrate.com partnered with MONEY to find financial institutions that offer both a free or cheap checking account and a savings account that pays a high interest rate or holds the line on fees. The institutions that offer the very best combination of accounts are the best banks in America. Here are Bankrate's best online banks:
Best Online Banks
Bank of Internet USA
Bank of Internet was our pick for the best online bank, in part, because of its checking account's combo of rewards and interest.
Customers who open a Rewards Checking account can earn as much as 1.25 percent APY if they have direct deposits totaling more than $1,000 a month and use their debit card on at least 15 transactions of more than $3 a month. Customers can also earn cash-back offers by logging into the bank's website, browsing offers and clicking to activate them.
Its Smart Savings account pays customers 1.05 percent APY.
You'll pay no monthly service fee with either the bank's checking or savings accounts, so customers don't have to worry about maintaining a certain balance or opting in to special features to access free banking.
Ally Bank
Ally Bank's Online Savings account pays 1.20 percent APY (that's among the top savings account rates in the country), while its Interest Checking account pays 0.10 percent APY on balances less than $15,000 and 0.60% APY on higher balances.
Neither account has a minimum balance nor a monthly service fee. Ally is part of the Allpoint network of ATMs, and it picks up the tab on $10 worth of ATM fees each month charged by other ATM operators.
EverBank
EverBank calls its checking account "Yield Pledge Checking" because it promises to offer rates in the top 5 percent of competitive accounts in Bankrate's national survey of banks and thrifts.
During your first year, EverBank offers a fixed rate of 1.21 percent APY on balances up to $250,000. After the introductory period ends, the ongoing rates are on a tiered system based on your balance. An account balance less than $10,000 earns the lowest rate — 0.25 percent APY.
The required minimum opening deposit is $5,000. The account has no monthly fee, but depositors need to maintain a $5,000 daily balance to have free unlimited access to ATMs.
EverBank's Basic Savings account has an interest rate of 0.61 percent. A minimum daily balance of $25 keeps the monthly service fee at bay.
Discover Bank
People seem to love Discover Bank's mobile app, which allows customers to check balances and set travel notifications. It earned 4.9 out of five stars on the Apple App Store and 4.5 stars on Google Play.
The bank's Cashback Checking and Discover Savings don't charge a monthly service fee. The savings account pays 1.20 percent APY, while Cashback Checking customers earn 1 percent in cash back on up to $3,000 worth of debit card purchases each month.
Discover boasts access to more than 60,000 fee-free ATMs across the U.S.
Charles Schwab Bank
Charles Schwab Bank woos its customers with its High Yield Investor Checking Account, which pays 0.15 percent APY and offers unlimited free access to ATMs. The bank refunds its customers all of their ATM fees at the end of the month.
The bank's High Yield Investor Savings Account pays 0.35 percent APY with no minimum balance requirement. Neither the checking nor savings product levies a monthly service charge.