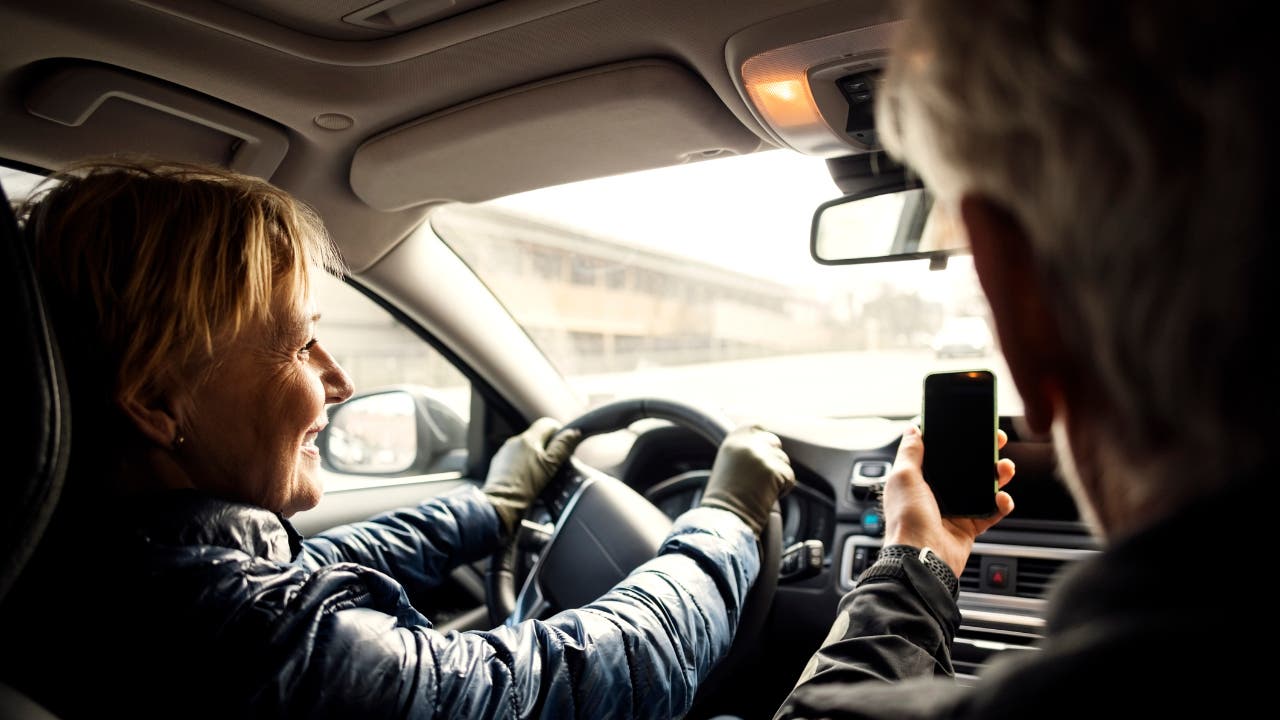 According to our research, the cheapest auto insurers are USAA, Geico, Traveler's and State Farm. If you are a member of the military or a veteran, USAA is hard to beat. If you are not a member of the military, Geico might be your cheapest option, followed by Travelers and State Farm.
To find the cheapest companies, we compared sources such as The Zebra, US News and the individual company websites. Where the numbers fluctuated, we used an average to arrive at our conclusions. We considered a medium amount of coverage. How much coverage you need will vary according to your state laws, and whether you own your car or are still making payments.
Cheapest Car Insurance Companies
USAA came in as the cheapest car insurance company with a $966 average annual policy cost.
GEICO followed as the second cheapest car insurance company with a $1,063 average annual policy cost.
Travelers ranked as the third cheapest car insurance company with a $1,212 average annual policy cost.
State Farm is the fourth cheapest car insurance company with a $1,260 average annual policy cost.
Nationwide is the fifth cheapest car insurance company with a $1,320 average annual policy cost.
American Family is the sixth cheapest car insurance company with a $1,326 average annual policy cost.
Farmers is the seventh cheapest car insurance company with a $1,434 average annual policy cost.
Progressive is the eighth cheapest car insurance company with a $1,492 average annual policy cost.
Liberty Mutual is the ninth cheapest car insurance company with a $1,512 average annual policy cost.
Allstate is the tenth cheapest car insurance company with a $1,778 average annual policy cost.
| | | |
| --- | --- | --- |
| Company | Average cost of an annual policy without a claim | Average cost of an annual policy if you file a claim |
| USAA | $966 | $1,214 |
| Geico | $1,063 | $1,868 |
| Travelers | $1,212 | $1,393 |
| State Farm | $1,260 | $1,604 |
| Nationwide | $1,320 | $1,718 |
| American Family | $1,326 | $2,018 |
| Farmers | $1,434 | $2,020 |
| Progressive | $1,492 | $2,686 |
| Liberty Mutual | $1,512 | $2,362 |
| Allstate | $1,778 | $2,850 |
Most states require a minimum of liability insurance, but you'll want full coverage to make sure you're completely covered in the event you need to make an insurance claim. Minimum insurance coverage typically includes:
Bodily injury liability. Covers medical bills for you and/or the person you injured.
Property damage liability. Covers damage to property.
Uninsured or underinsured motorist coverage. In case you are involved in an accident with an uninsured motorist.
Medical payments. 
Personal injury protection (PIP). Similar to medical payments, covers you and your passengers regardless of fault up to the policy limit.
Full coverage includes damage to your vehicle in case of accident, theft or weather. It also includes roadside assistance and the cost of renting a vehicle while your vehicle is being repaired.
How to find cheap car insurance
There are so many factors that go into how much you pay for auto insurance that what is cheapest for you might not be for someone else. Here are some ways you can save money on car insurance, according to the Insurance Information Institute.
Shop around. Different companies offer different rates depending on state, gender, driving record, etc. Get at least three quotes and find all the discounts you qualify for.
Consider what car you drive before you purchase insurance. Different models have different safety records and some are more prone to theft than others, increasing your rates.
Increase the deductible. A higher deductible will reduce your premium. Just be sure to have enough money set aside in case you need to meet the deductible.
Reduce comprehensive insurance on an older car. If your car is worth less than 10 times the insurance premium, carrying comprehensive and collision insurance on it are not cost effective.
Bundle your homeowners and auto insurance with the same company for multi-policy discounts.
Have a good credit history. Research shows that those who have a good credit history make fewer claims and are therefore awarded lower rates.
Ask about discounts. Many companies offer discounts based on how you drive, safety features, lower mileage, etc.
Ask if your employer has any group insurance discounts. Some larger companies offer employees a reduced rate with a particular insurance company so it pays to ask.
If you're searching for "cheap car insurance near me", the search results can be overwhelming. Many companies claim they have the cheapest car insurance but which ones deliver on their promise?
Car insurance rates depend on many factors:
Credit History
Driver age
Driving record
Location
Occupation
Vehicle value and type
Some of the best low cost auto insurance companies are also the largest ones. They usually have a variety of insurance offers to meet your needs. Most offer auto insurance discounts that help you save even more money. Here's a look at some of the top companies:
USAA
USAA has excellent customer service and offers some of the cheapest rates on car insurance. The one major drawback of USAA is that it only serves military families and veterans. It also offers some impressive discounts, making your premium potentially even lower.
Discounts offered by USAA:
Driver training, defensive driver training and good student discounts
Multi-policy and multi-vehicle discounts
Family and length of membership discounts
New vehicle and vehicle in storage discounts while you're deployed
Geico
Geico was founded in 1936 to insure government workers and is now the second-largest auto insurer in the U.S. Geico has an AM Best rating of an A++ (Superior) insurer.
The company focuses on servicing customers through its website and top-rated insurance app. The mobile app makes it easy to ask questions to a virtual assistant, call roadside assistance, pay bills and download documents. By going virtual and cutting out insurance agents and offices, Geico keeps their car insurance pricing competitively low.
Geico specials:
Geico is one of the few to offer Rideshare Insurance in select states for Uber and Lyft drivers. Purchasing Accident Forgiveness coverage keeps your rate from going up if you've had one at-fault accident.
Discounts offered by Geico:
Anti-theft devices
Good drivers
Good students
Military
Multiple policies
Prepayment
Vehicle safety equipment
Travelers
Travelers offers the third cheapest auto insurance rates on average. They don't offer as many discounts as some competitors, such as American Family, but they might be the cheapest for you.
Travelers specials:
Travelers forgives one accident and one minor violation every three years, helping to keep your rates low. They also have the Premier Responsible Driver Plan, where your deductible decreases $50 for every six months you go without an accident (up to $500).
Discounts offered by Travelers:
Using the Intellidrive program app that tracks your driving and qualifies you for safe driver discounts
Hybrid or electric vehicle discounts
Good student
Homeownership
State Farm
State Farm was founded in 1922 and is the country's largest insurance company. It has an A++ (Superior) credit rating from AM Best.
State Farm focuses on value over lowest price. Customer service is excellent and the company offers many insurance products as well as financial services like bank accounts, credit cards and home loans, for one-stop shopping.
State Farm specials:
Like Geico, State Farm has Rideshare Insurance available in select states for Uber and Lyft drivers.
Discounts offered by State Farm:
Good drivers
Good students
Multiple policies
Vehicle safety equipment
Nationwide
Nationwide was established in 1925, and was originally founded to provide affordable insurance to rural farmers. They provide service in almost all states, except for Louisiana, Alaska and Hawaii.
Nationwide specials:
Nationwide offers accident forgiveness, gap insurance, and a vanishing deductible option, reducing your deductible by $100 for every year you stay accident-free (up to $500).
Discounts offered by Nationwide:
Multi-Policy Discounts – Save up to 20% when you bundle your home, auto, life and other insurance policies with Nationwide.
Nationwide Family Plan
Accident-free discount
Paperless documents
Good student discount
Anti-theft discount
Easy Pay discount
American Family
American Family has very good customer service, although many of their customers complain about how long it takes to file a claim. Their rates hover right around average for an annual policy. American Family is only available in select states and offers 24/7 roadside assistance and access to their mobile app.
Discounts offered by American Family:
Multi-policy and multi-vehicle discounts
Accident free discounts
Defensive driving course discounts
Low mileage
Loyalty discounts
Good student discounts
Know your drive app that tracks how and where you drive. Customers who sign up for it get an automatic 5% discount.
Farmers
Farmers has average rates or even slightly above average, depending on where you live. They do offer a multitude of discounts, so it's worth looking at them to see how many you qualify for. They earn excellent reviews for customer service and the ease of filing a claim.
Farmers specials:
24/7 support
Manage your policy online
New car replacement coverage
Accident forgiveness
Discounts offered by Farmers:
Multiple vehicle
Business and professional discounts
Mobile glass coverage
Good student
Safe driver
Alternative fuel discount
Progressive
Founded in 1936, Progressive is the third-largest insurance company in the U.S. and has earned an AM Best credit rating of A+ (Superior)
The company focuses on low cost auto insurance and has many coverage options, even for drivers with a low credit score or previous accidents and traffic violations. They are one of the few insurers to offer "gap insurance" to cover a new car's depreciation.
Progressive specials:
Progressive is known for its Name Your Price tool where you can build a custom policy designed to meet your coverage needs and budget. If you have collision coverage, Progressive will even cover veterinary expenses if your pet is injured in a car crash.
Discounts offered by Progressive:
Good drivers
Multiple policies
Prepayment
Liberty Mutual
Liberty Mutual offers competitive rates and offers special rates for teachers and teen drivers. The website is easy to navigate and they have a mobile app as well.
Liberty Mutual specials:
Liberty mutual offers first accident forgiveness and 24/7 roadside assistance. They also have a lifetime repair feature, meaning they will make the arrangements for fixing your vehicle for as long as you own the car.
Discounts offered by Liberty Mutual:
Homeowners
Military discount
Good student
The Right Track app that tracks your driving. You qualify for a discount just for signing up and may be eligible for additional discounts depending on how you drive.
Allstate
Allstate is the nation's fourth-largest car insurance company. They've been in business since 1931 and have an AM credit rating of A+ (Superior), which according to the agency means Allstate has, "a superior ability to meet their ongoing insurance obligations."
Their policies are available in all U.S. states through their easy to navigate website, mobile app or authorized agents.
Allstate specials:
Signing up for Allstate's Safe Driving Bonus program and staying accident-free means you'll get a check every six months without an accident. You also get $100 off your collision insurance deductible when you sign up, plus $100 every year you drive without an accident, up to $500.
Discounts offered by Allstate:
Anti-theft devices
Good drivers
Good students
Multiple policies
Prepayment
Vehicle safety equipment
Low income car insurance
Insurance companies don't base rates on income, however they do base rates on factors that are correlated with income. Homeownership, credit score, education and where you live all factor into your rate. A few states offer government sponsored programs for low-income drivers.
California has a program called California's Low-cost Automobile Insurance program that offers lower rates for low-income drivers.You must have a good driving record, drive a car worth less than $25,000 and be a resident of CA to qualify.
New Jersey has the Special Automobile Insurance Policy (SAIP) that covers the medical portion of your expenses after an accident. You must be qualified for Federal Medicaid with hospitalization to qualify.
Hawaii
Hawaii offers some benefits through their Aid to Aged, Blind and Disabled program (AABD). You need to contact the Hawaii division Health and Human Services to see if you qualify.
The Maryland Automobile Insurance Fund provides liability coverage to those who have poor credit, lapses in insurance or a poor driving record.
Non-state sponsored programs
Cure
Cure is available in New Jersey and Pennsylvania and uses only your driving record to calculate your rate.
There are also some usage-based insurance programs that calculate your insurance rate by only considering your driving record. Some of these are offered through larger insurance companies, so there are some low income car insurance options that could work for you.
Tools to compare car insurance
There are many online tools you can use to compare rates between several car insurance companies. Use a tool not affiliated with any insurance companies to ensure an unbiased recommendation for an insurance quote.
Price comparison for "cheap car insurance near me" of the top four low cost car insurance companies
Average Annual Premium
Allstate
Geico
Progressive
State Farm
Good driver
$1,723
$1,352
$1,346
$1,089
Student driver
$1,966
$1,528
$1,632
$1,266
Driver with previous
at-fault accidents
$3,220
$2,084
$2,903
$1,806
Is the cheapest car insurance the best?
Although price is an important factor, what you get for the premium is just as important.
Sometimes low cost auto insurance may come with limitations or conditions that may cost you in the long run, like liability coverage with a very high deductible ($1,500 for example). If you get into an accident, you'll have to pay the first $1,500 of damages before your insurance kicks in.
Another pitfall to look for when searching for low cost auto insurance is coverage with low limits. For example, property damage liability insurance with a $10,000 deductible is probably cheap, but if you're in an accident with moderate damages to another vehicle, you would be responsible for repairs over the $10,000 coverage, out-of-pocket.
Frequently asked questions
How can I save on car insurance?
To save on your car insurance, get quotes from several insurers to compare. Take advantage of discounts like automatic payments, or vehicle safety equipment discounts. Choose a higher deductible to drop your premium price down.
Is the minimum required insurance in my state enough coverage?
In many cases, having the minimum required by your state may be legal but would not cover you completely in a serious accident. The minimum limit for damages could leave you personally responsible for any expenses above the insurance limit. If you own your home, have investments or other assets, protect them by raising your auto insurance coverage limits.
Pricing methodology: To compare prices between car insurance companies, we created a user profile consisting of a 34-year-old single male (except for the student profile) driving a 2015 Toyota Corolla, employed full time, electing paperless billing and monthly automatic payments. We entered several ZIP codes nationwide and averaged the annual premium amounts.