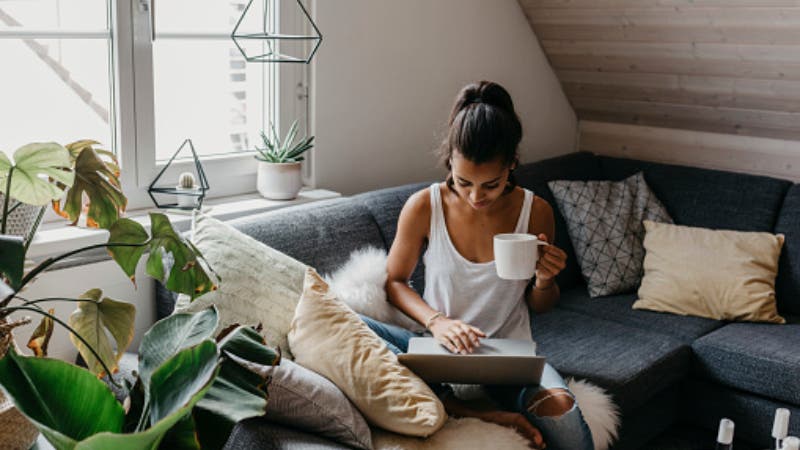 Homeowners insurance rates vary widely depending on where you live, what company you go with, your credit history and how much insurance you need. While it's tempting to go with the rock bottom estimate, keep in mind that customer service is essential. If you must file a claim, you don't want to have to deal with subpar customer service. Because of this, you should get at least three quotes before you decide.
Ideally, your homeowners insurance company will have low rates while providing enough coverage. They should also have excellent customer service and be financially stable. Using sources such as J.D Power and the Insurance Information Institute, we considered each of these factors and found the best cheap home insurance companies of 2020.
Our top picks for the cheapest home insurance companies:
*Homeowners insurance rates vary depending on many factors. These prices are estimates for a 45-year-old homeowner with a dwelling value of $300,000.
In addition to consistently offering some of the cheapest rates on homeowners insurance, Amica earns top scores across the board in the J.D. Power Home Insurance Study. It has also received the "Highest Customer Satisfaction Among National Homeowners Insurers" for seventeen years in a row. They service all fifty states. They also offer discounts such as:
Loyalty – The longer you stay with them, the bigger the discount.
Multi-line discount – Save 15% when you bundle home, auto or umbrella policies.
Claim free – Receive a discount if you go three years without filing a claim.
Auto-pay – Discounts for payments automatically taken from your checking account.
E-discount – For those electing to go paperless.
Amica is a mutual (member-owned) company, which means they pay dividends to their policyholders, not stockholders. If you choose to receive dividends, you could get a payback on your policy at the end of the year.
Young Alfred
Young Alfred is new insurance company, started in 2016. So far, they service every state except the following list, but have plans to expand soon:
Alaska
Idaho
Massachusetts
Montana
Nebraska
North Dakota
Rhode Island
South Dakota
The company earns excellent customer service and policy offerings and their rates are below average. Young Alfred uses data points to analyze how much insurance you should carry and what hazards are likely in your area. Although they are a relatively new company, they earn high scores from customers and the BBB alike.
State Farm also covers all fifty states, so that you can definitely find a State Farm agent near you. They also have agents, which is becoming a thing of the past but many people still prefer. They also have a very comprehensive online quote process, so you can rest assured that you have adequate coverage for your home.
They also offer discounts for:
Multi – policy holders – Bundle home and auto insurance to earn a discount.
Home alert protection (fire, smoke or burglar alarms, or any other home-monitoring system)
Impact -resistant roofing products
Progressive doesn't actually sell homeowners insurance. They partner with other insurance companies that underwrite their policies and pay out claims. That said, their rates are competitive although it depends on where you're located. Since they work with different insurance companies, your rate and your customer service will vary according to who underwrites your policy.
They do offer a multitude of discounts, including:
Bundling home and auto
Alarm systems
New home (buying or building)
Paying up front
Quote in advance (shopping up to ten days before your policy takes effect)
Check with homeowners in your area to see if Progressive might work for you.
Allstate
Allstate scores only slightly below State Farm in J.D. Power's rankings, but they offer more discounts, possibly saving you money. They also have excellent online educational resources, such as GoodHome, which uses local data to identify potential risks in your area and offers personalized safety tips. The other is Escape Route, which helps you and your family plan an escape route in case of fire and lets you practice using augmented reality.
Allstate also offers many discounts, more than many other companies, including:
Multi-policy discounts
Easy pay (for automatic payments)
Claim free
Protective device discount (theft or fire protection)
Early signing
Welcome and loyalty discounts
Homebuyer discount
55 and retired
Smoke-free
Storm shutters
Hail resistant roof
Farmers scores underneath Allstate and just above average in the J.D. Power Home Insurance Study. Where they stand out (in addition to the reassuring presence of spokesman J.K Simmons) is in online resources. They have a lengthy list of frequently asked questions as well as possible scenarios you may find yourself in. They also offer online messaging help, or you can call your agent.
Discounts offered by Farmers:
Safety protection equipment (fire and theft)
Multi-line policy
Smoke-free home
Declining deductible
Claim free discount
Claim forgiveness (once you've been claim-free for five years
USAA is second only to Amica in the J.D. Power study. The biggest drawback with USAA is that they are only available to military families and veterans. If you are eligible, they have top scores in customer service, price and policy offerings.
USAA does not offer a lot of discounts, but it's certainly worth looking into if you are in the military or a veteran.
Liberty Mutual
Liberty Mutual offers inflation protection, which means they automatically adjust your coverage at the rate of inflation at the time of your policy renewal. It offers discounts for safety features, buying a new home, being claim-free and paperless discounts. They earned average ratings across the board from J.D. Powers insurance study of 2018.
Travelers has a greater variety of discounts than anyone on this list except Allstate. They also have a lot of options available as add-ons (for an additional cost) making their policies flexible. They have recently partnered with Amazon. With the purchase of a new homeowners insurance policy you get a free EchoDot with advice on how to protect your home.
Nationwide
Nationwide is a Fortune 100 company with a wide variety of products. They have the usual bundling discounts and security discounts. They also offer Brand New Belongings, which means if your belongings are lost of damaged, they pay to replace them (not just what they might be worth). They also have a Better Roof Replacement, so your roof gets rebuilt with better materials if you suffer a loss. They are not the cheapest company, but if you need unique coverage and are worried about replacement costs, they might work for you.
Frequently asked questions
How can I save on homeowners insurance?
There are many things you can do to save on homeowners insurance Here are some suggestions from the Insurance Information Institute.
Shop around. Get quotes from at least three companies
Bundle your home and auto insurance
Raise your deductible
Add safety features such as a home security system, fire protection, window locks, etc.
Maintain a good credit rating
Review your policy often. You may be eligible for additional discounts.
Does homeowners insurance cover me in case of a flood? What about an earthquake?
Damage due to floods and earthquakes are not covered by homeowners insurance. If you live in a flood zone or an earthquake-prone area, it may be worth it to add on this coverage.
I have a lot of expensive electronics. Do I need a rider for them?
Your laptop, TV and computers are all covered under your homeowners' policy. However, if you are a professional photographer or musician with a lot of very expensive equipment you may want to insure it for its replacement value, especially if you use it to make a living.
Related articles: