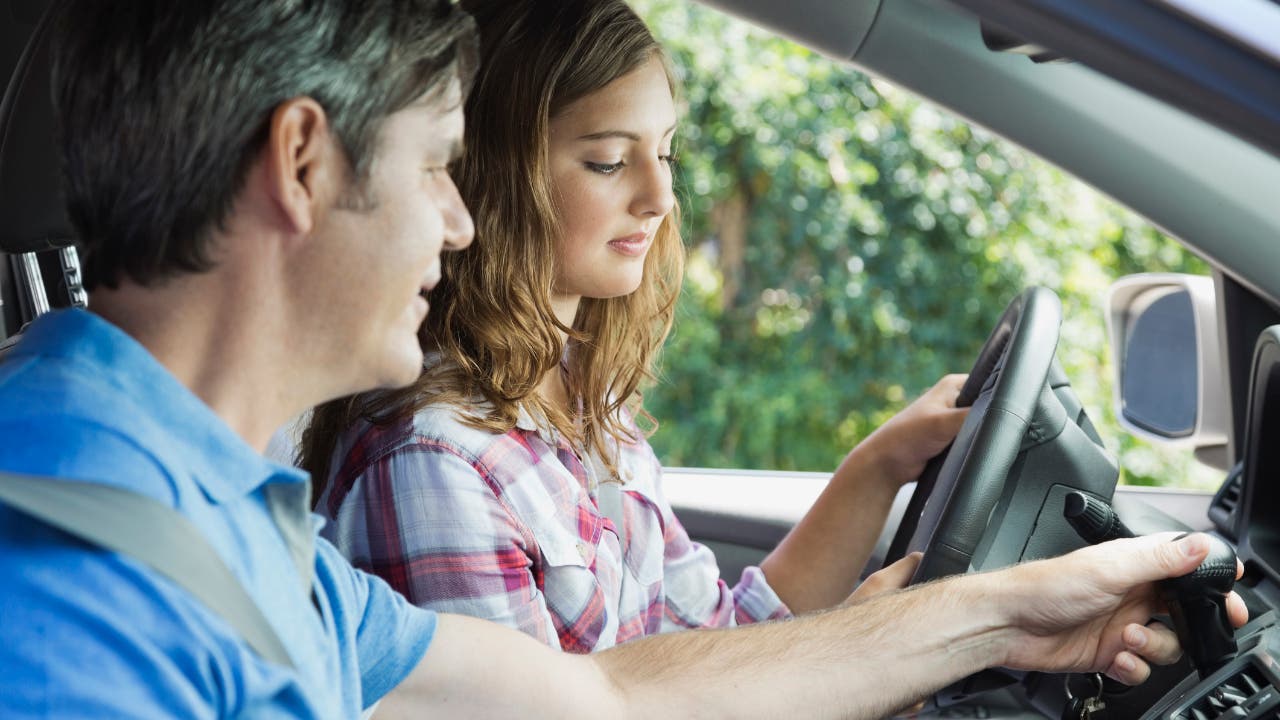 When you first get a driver's license, you don't have a lot of driving experience. This makes a young driver a higher risk for insurance companies. According to the Centers for Disease Control and Prevention, car accidents continue to be the number one cause of death for teens in the U.S. car crashes sent 292,742 teens between 16-19 to the emergency room for treatment in 2016.
The likelihood of an accident is increased for teens and young drivers, so insurance companies usually charge higher premiums. There are, however, ways to find cheap insurance for teen drivers.
Who are young drivers?
Most of the time, young drivers and teen drivers are interchangeable terms. However, many insurance companies consider you to be a young driver into your twenties.
Typically, young drivers can be separated into 3 age ranges:
The cost to purchase insurance generally goes down as you reach a new age group. By age 30, most car insurance providers consider you to be an adult and offer lower rates.
Cheapest car insurance companies for young drivers
Even though insurance companies usually charge higher rates for young drivers, it's possible to find cheap insurance options.
Esurance
As an online insurance provider, Esurance makes it easy to get a quote online quickly. The company is also owned and backed by Allstate, one of the largest insurance providers in the country. According to the 2019 J.D. Power Insurance Shopping Study, Esurance placed higher than most other carriers in every category.
Being mostly an online platform allows Esurance to have generally lower rates than other providers. By reducing the number of physical offices or agents, Esurance can offer attractive rates for young drivers. The online policy management tools, including claims management, makes Esurance a good fit for many young drivers.
When it comes to car insurance, few things are as iconic as the Geico Gecko. Like Esurance, Geico uses a mostly online platform for quotes and account management. This generally helps keep costs down and makes online policy management easy and efficient.
Getting a Geico quote is simple and quick using their online platform. If you decide you'd like to visit an agent, Geico has recently started adding agents you can contact in person, via email or via call.
State Farm is the largest provider of auto insurance in the country with close to 42 million direct premiums written in 2018, according to the Insurance Information Institute. The size of State Farm means they may be able to take on the risk of a teen driver for a lower cost.
There are plenty of online tools for State Farm policyholders, and they also have independent agents nationwide. Additionally, State Farm ranked in the top 10 for Claims Servicing in the 2018 J.D. Power Claims Satisfaction survey. As young drivers are more likely to be in an accident, having a good claims department is important.
Young driver insurance discounts
Almost every car insurance offers discounts to drivers of every age. Some even offer discounts specifically for young drivers. Finding a company that offers the right discounts for your driving habits may be the best way to get cheap young driver insurance.
Multi-car policy discounts
This type of discount is ideal for parents looking to add their children to their auto insurance. Carriers give you a break on premiums when you add multiple vehicles to a single policy. Some insurance companies that offer a multi-car discount include:
Geico
Esurance
State Farm
Good student discount
Since many teens and other young drivers are enrolled in school, many insurance companies provide a discount for maintaining a high GPA. Generally, you'll need to earn a 3.0 or higher to get the discount. Providers include:
Young driver safety training
To get this discount, you usually have to take an approved driver training course. Most courses go over the rules of the road and teach you to drive defensively. This discount is less common than other young driver insurance discounts, but is offered by companies such as:
How are rates determined for young drivers?
Car insurance rates are based on a variety of factors. Where you live to the type of vehicle can affect your rates. For young drivers, rates are most affected by these factors:
Age
Gender
Years of driving experience
Driving record
Vehicle type
Location
Level of coverage
Young driver insurance rates
Age is one of the biggest factors in determining your car insurance rates. Teens aged 16-19 pay an average of $1,619 more for a 6-month premium than those aged 20-29. According to a study by The Zebra, the average cost of a 6-month premium for different age groups of young drivers:
16-19: $2,609
20-29: $989
30-39: $724
Teen driving laws
The most common type of driving law for teens is a Graduated Driver's License (GDL) system. All states have a graduated system, although the program varies from state to state.
A GDL system works by providing young drivers with a period of time where their license is restricted. This gives young drivers a chance to gain experience. Most systems have 3 phases:
Supervised learning period with learner's permit
Intermediate, restricted license awarded after passing written and road tests
Full license