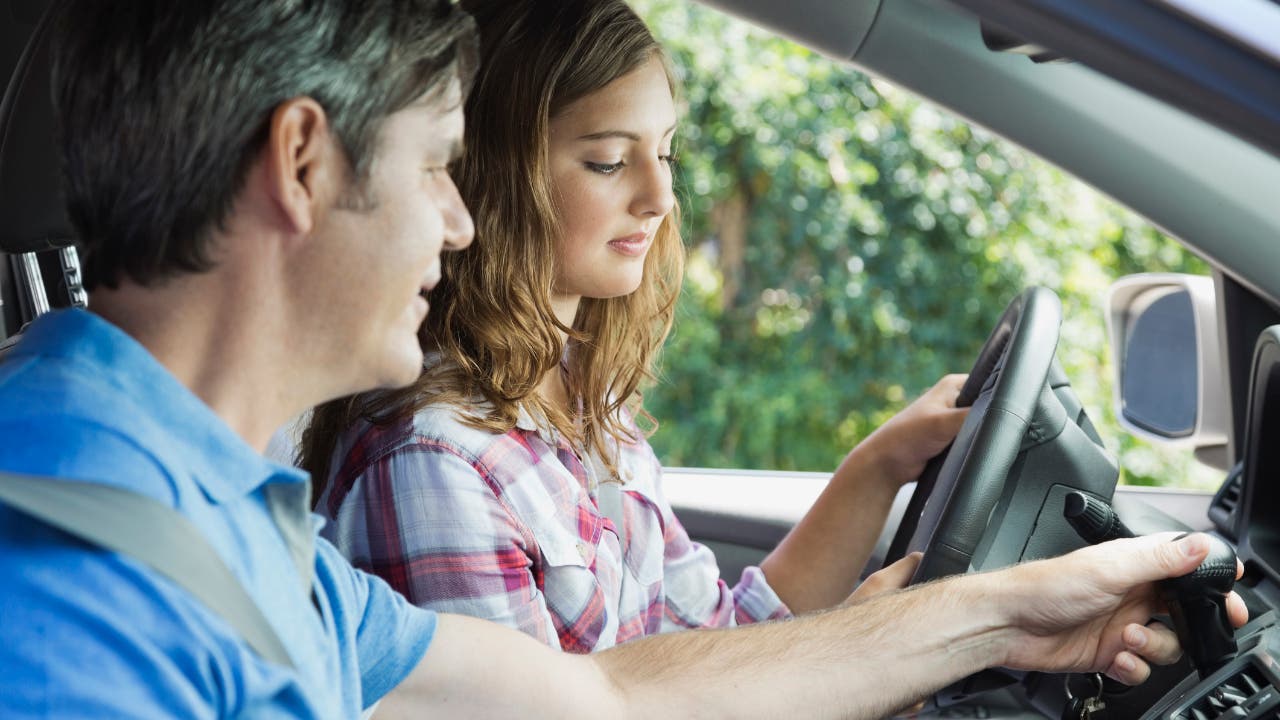 Car accidents remain the number one cause of death for U.S. teens ages 16-19 and send nearly 300,000 additional teens to the emergency room annually. Since young drivers typically lack driving experience, they pose a higher risk for insurance companies, as the likelihood of an accident is increased. This result is higher insurance premiums.
Most of the time, young and teen drivers are interchangeable terms. Still, many insurance companies consider you to be a young driver into your twenties.
Typically, young drivers can be separated into three ranges:
The cost to purchase insurance generally goes down as you reach a new age group. By age 30, relief is in sight, as this is when most providers consider you an adult and offer lower rates for car insurance.
Cheapest car insurance companies for young drivers
The following average rates are based on a minimum coverage, solo policy for an 18 year old full-time college student with a 3.0+ GPA, living in Memphis, Tennessee and driving a 2017 Honda Civic.
| | | | |
| --- | --- | --- | --- |
| | Esurance | Geico | Nationwide |
| Male | $364/mo | $388/mo | $592/mo |
| Female | $286/mo | $358/mo | $470/mo |
Esurance
As an online insurance provider, Esurance makes it easy to get a quote online quickly. The company is also owned and backed by Allstate, one of the largest insurance providers in the country. According to the 2019 J.D. Power Insurance Shopping Study, Esurance placed higher than most other carriers in every category.
Being mostly an online platform allows Esurance to have generally lower rates than other providers. By reducing the number of physical offices or agents, Esurance can offer attractive rates for young drivers. The online policy management tools, including claims management, make Esurance a good fit for many young drivers.
Geico
When it comes to car insurance, few things are as iconic as the Geico Gecko. Like Esurance, Geico uses a mostly online platform for quotes and account management. This generally helps keep costs down and makes online policy management easy and efficient.
Getting a Geico quote is simple and quick using their online platform. If you decide you'd like to visit an agent, Geico has recently started adding agents you can contact in person, via email or via call.
Nationwide
Nationwide started as a small Ohio car insurer in mid 1920s and has, a century later, become a Fortune 100 company that offers a range of insurance and financial services and is rated 4 out of 5 on Consumer Affairs.
Other car insurance companies worth noting for teen drivers Erie
Available in 12 states, Erie Insurance is best known up and down the East coast, where it frequently ranks among the top 3-5 affordable car policies for teens in each state.
How are rates determined for young drivers?
Car insurance rates are based on a variety of factors. Where you live to the type of vehicle can affect your rates. For young drivers, rates are most affected by these factors:
Age
Gender
Years of driving experience
Driving record
Vehicle type
Location
Level of coverage
Average cost of car insurance for teens and young drivers
Age is one of the biggest factors in determining your car insurance rates. Teens aged 16-19 pay an average of $1,619 more for a 6-month premium than those aged 20-29. According to a study by The Zebra, these are the average costs of a 6-month premium for different age groups of young drivers:
16-19: $2,609
20-29: $989
30-39: $724
Discounts for teens and young drivers
Almost every car insurance offers discounts to drivers of every age. Some even offer discounts specifically for young drivers. Finding a company that offers the right discounts for your driving habits may be the best way to get cheap car insurance.
Multi-car policy discounts
This type of discount is ideal for parents looking to add their children to their car insurance. Carriers give you a break on premiums when you add multiple vehicles to a single policy. Some insurance companies that offer a multi-car discount include:
Geico
Esurance
Nationwide
Good student discount
Since many teens and other young drivers are enrolled in school, many insurance companies provide a discount for maintaining a high GPA. Generally, you'll need to earn a 3.0 or higher to get the discount. Providers include:
Young driver safety training
To get this discount, you usually have to take an approved driver training course. Most courses go over the rules of the road and teach you to drive defensively. This discount is less common than other young driver insurance discounts, but is offered by companies such as:
Teen driving laws
Although each state's three-stage Graduated Driver's License (GDL) system varies, the implementation of limitations for teens in high-risk driving situations has been found to lower a teen's risk of crashing by at least 50%.
A GDL system works by providing young drivers with a period of time where their license is restricted. This gives young drivers a chance to gain experience. Most systems have 3 phases:
Supervised learning period with learner's permit
Intermediate, restricted license awarded after passing written and road tests
Full license
Parents who do not feel their state's GDL laws are strict enough are encouraged to create their own driving rules by having their new driver review and sign a parent-teen driving contract.