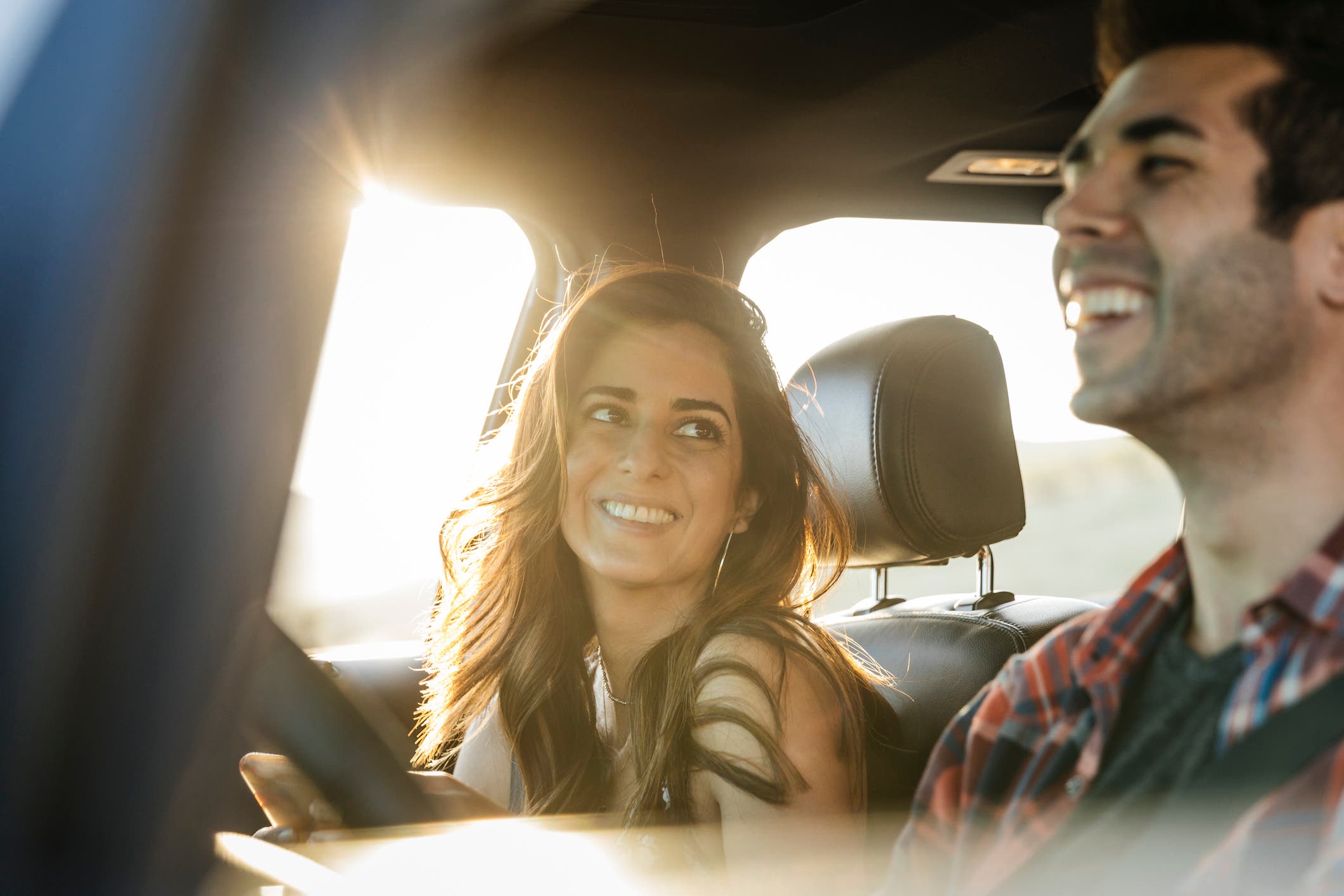 Car insurance in California
Before driving off the lot with your new wheels, you must purchase insurance that complies with California law. Finding the cheapest car insurance in California can depend on numerous factors, including your age, driving record and location.
According to the California Department of Motor Vehicles, nearly 36 million registered vehicles occupy the Golden State's roads and highways. Your car insurance is intended to help pay for damage and injuries resulting from automobile accidents. In 2015, more than 3,400 people died in California automobile accidents. From 2017 to 2018, traffic fatalities dropped by 4% in region 9, which includes Arizona, California and Hawaii, according to the U.S. Department of Transportation.
When shopping for the best car insurance in California, follow a few basic rules:
Get premium quotes, in writing, from several companies.
Ask agents about discounts that may reduce your premium costs.
Compare quotes, based on costs, coverage, deductibles and insurance company ratings.
Check the license status of insurance companies at the California Department of Insurance website.
Best cheap car insurance in California 2019
Car insurance California quotes can help you analyze costs, but also consider a company's financial strength and performance.
Finding the right cheap car insurance in California for you
Finding the cheapest car insurance in California may depend upon programs and policies tailored to you. For example, The Hartford offers a special program, which includes rate protection, for AARP members.
Geico rewards students with car insurance discounts for good grades, good driving records and fraternity, sorority or honor society membership.
Drivers with a history of at-fault traffic accidents or speeding tickets may have difficulty finding car insurance. However, high-risk drivers may qualify for the California Automobile Assigned Risk Plan. Insurance companies in the program charge the same premium for all policyholders and offer installment plans.
California's Proposition 103 bars insurance companies from rating car insurance policies based on a policyholder's credit score, so drivers with low credit scores get the same rates as drivers with similar driving history in California.
Average car insurance cost in California
According to the National Association of Insurance Commissioners' most recent study, Californians pay an average of around $490 annually for liability coverage. On average, collision coverage costs just under $400 and comprehensive insurance runs around $100.
The Department of Insurance offers a comparison tool to help you find the cheapest car insurance in California. Premiums vary widely among companies and rates can differ according to your driving record, how much you drive, your location, the number of years you have held a license and the make and model of your vehicle.
| Driver | Location | Years Licensed | Traffic Violations | Annual Liability Premium |
| --- | --- | --- | --- | --- |
| Senior couple | Alameda | 40+ | 1 driver, 1 violation | $622-$1,868 |
| Senior couple | Central Los Angeles | 40+ | No violations | $672-$2,452 |
| Married couple | Alameda | 10+ | 1 violation each | $1,101-$3,417 |
| Married couple | Central Los Angeles | 10+ | No violations | $1,148-$3,796 |
| Single female | Alameda | 3-5 | No violations | $733-$2,176 |
| Single male | Central Los Angeles | 3-5 | No violations | $886-$3,293 |
| Single female | Alameda | 9-15 | 1 at-fault accident | $646-$3,428 |
| Single male | Central Los Angeles | 9-15 | 1 at-fault accident | $832-$4,278 |
The comparison tool also enables you to compare standard policies, which include comprehensive, collision and liability coverage. The results also provide basic information about company discounts and consumer complaints. The annual premiums shown are before any applicable discounts are applied.
Auto insurance discounts in California
When shopping for the best car insurance in California, ask agents about discounts. For example, State Farm offers discounts to good drivers, students with good grades, senior citizens and for vehicle safety features.
Low-income residents can enjoy reduced premiums through California's Low-Cost Automobile Program. The CLCA offers discounts on liability coverage only and bases premiums on age, household size, income and location. A single man can qualify if he earns $31,225 or less, while a family of four can qualify with an income of $64,375 or less. A qualified driver over the age of 24 can buy coverage for $490 annually in Los Angeles or $321 in Alameda.
State minimum insurance requirements in California
California imposes minimum insurance requirements on all vehicles. All automobiles must have liability insurance. Your liability policy must provide for at least $15,000 for the injury or death of one person and $30,000 for the injury or death of multiple people. The policy also must cover at least $5,000 worth of property damage.
California does not require drivers to carry comprehensive or collision insurance. However, if you finance an automobile, most banks require you to purchase standard coverage.
Frequently asked questions
How much is California car insurance?
Premium prices vary based on location and type of vehicle, as well as driver attributes, such as years licensed, age and driving record.
Which auto insurance is best in California?
J.D. Power and Associates ranks Esurance California's best auto insurance company. However, choosing a policy is subjective. Insurance companies offer various discounts, and some have special programs for senior citizens and students.
Does California require car owners to purchase insurance?
Yes. California drivers must hold a liability policy, which meets minimum death, injury and property damage coverage requirements.
Does California have a reduced rate program for low-income drivers?
Yes. California's Low-Cost Automobile Program offers substantial savings on car insurance for drivers who meet income requirements.