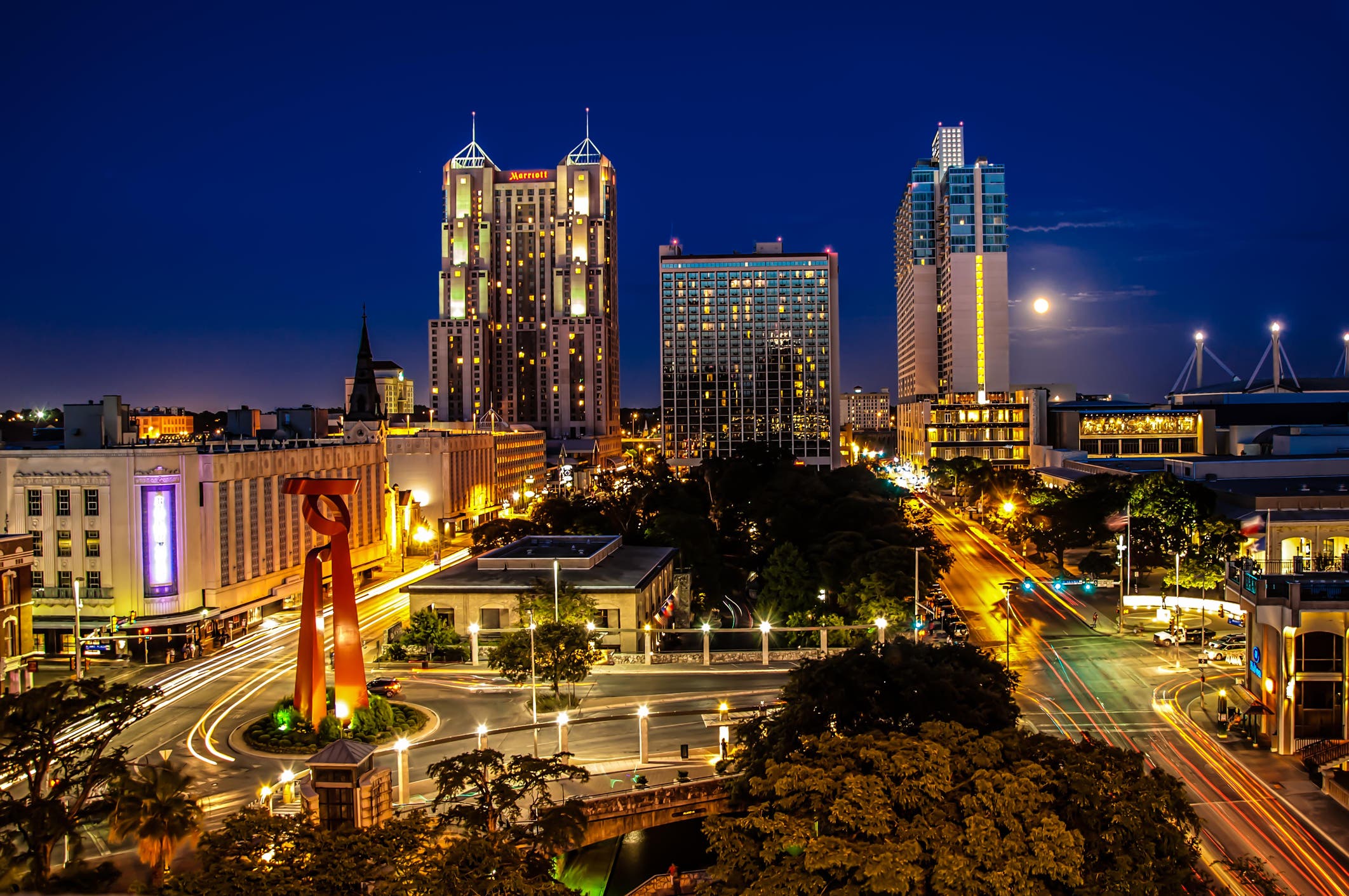 Texas has the second-highest number of licensed drivers in the country with nearly 16 million drivers, according to the Federal Highway Administration (FHWA). One reportable crash happens every 58 seconds in Texas. The economic losses due to a car accident in Texas have almost doubled in the last 15 years to $38 billion.
If you don't have good car insurance coverage in Texas, you're taking a big financial risk if you're in an accident. Texas is not a no-fault state. If you're found at fault of an accident, this means you're responsible for the damage and injury expenses you cause. Here's what to look for to get the best and cheapest Texas car insurance.
Texas car insurance coverage options
The cheapest Texas car insurance may be the right choice if you don't have assets like a home, or if you own an old car. But cheaper isn't always better. If you're wondering how much car insurance you should buy, think about what you're willing to risk if you need to personally cover the cost of a car accident. Here are some things to consider:
Collision coverage is required for financed cars.
Comprehensive and collision coverage protects you if you have investments, own a home or have other assets.
Uninsured or underinsured driver insurance covers your expenses if you're in an accident with someone who has minimal or no auto insurance.
Best cheap car insurance in Texas 2019
There are many car insurance providers in Texas. Five companies stand out because of their popularity and overall customer satisfaction:
Finding the right cheap car insurance in Texas for you
Not all car insurance policies are equal. And no two drivers have the same policy needs. Luckily, insurers have policy offerings that make it possible to tailor your car insurance to meet your needs and budget. That's why it's important to shop around and compare car insurance quotes to find the cheapest Texas car insurance for you.
Cheapest auto insurance for good drivers
Drivers with a good record enjoy lower car insurance costs. When shopping for insurance, be sure to let the agent know if you're a safe driver with no accidents or tickets on your record. Look for an insurer that offers a safe-driver discount program, such as Allstate or State Farm. It could save you an additional 5% to 10% on your policy.
Cheapest auto insurance for people with low credit
Drivers with low credit typically pay more for auto insurance. State Farm, Nationwide and Geico offer the cheapest auto insurance for people with low credit.
Cheapest auto insurance for people with accidents
Drivers with recent accidents or tickets are seen as a risk to a car insurance company. Allstate has one of the lowest premiums for drivers with accidents.
Average car insurance cost in Texas
The Insurance Information Institute ranks Texas as #13 in the country in annual car insurance cost. According to The Zebra's figures, here are average costs of Texas car insurance depending on driver type:
| Average insurance cost for state minimum of liability insurance only | Average cost for drivers with low credit | Average cost for drivers with accidents or a poor driving record |
| --- | --- | --- |
| $782/year | $3,112/year | as high as $2,703/year |
Auto insurance discounts in Texas
You could save on your Texas auto insurance through insurance discount programs. A multi-policy discount offers savings across all your insurance policies with the same provider. Some insurers offer a discount for prepaying your premium annually. Here are some more car insurance discounts that could be available from a few top companies in Texas:
Allstate
Farmers
Geico
State Farm
Multi-Policy
x
x
x
x
Good Student
x
x
x
x
Eco-Friendly or
Hybrid Vehicle
x
Automatic Payments
x
x
Vehicle Safety
Equipment
x
x
x
x
Anti-Theft
Equipment
x
x
x
x
Good Driving
History
x
x
x
x
State minimum insurance requirements in Texas
Texas requires a minimum of liability insurance. Liability insurance pays for injuries and lost wages to another driver and their passengers plus the damage to the other driver's vehicle if you're "at fault" in an accident.
The minimum liability insurance amount required in Texas is known as 30/60/25:
Bodily Injury – $30,000 per person and $60,000 per accident
Property Damage – $25,000 per accident
Frequently asked questions
Does Texas require auto insurance?
Yes. All Texas drivers are required to have auto insurance. The minimum amount is 30/60/25 liability insurance, which requires bodily injury coverage of $30,000 per person and $60,000 per accident, plus property damage coverage of $25,000 per accident.
What if I get caught driving without car insurance in Texas?
If you get caught driving without car insurance in Texas, you could be fined up to $350. You may also be asked to file an SR-22 (Certificate of Financial Responsibility) to reinstate or maintain your driving privileges.
Is Texas a no-fault car insurance state?
Texas is not a no-fault state. If you are in an accident that is your fault, the financial responsibility falls on you and your car insurance company, making it essential to carry Texas auto insurance.