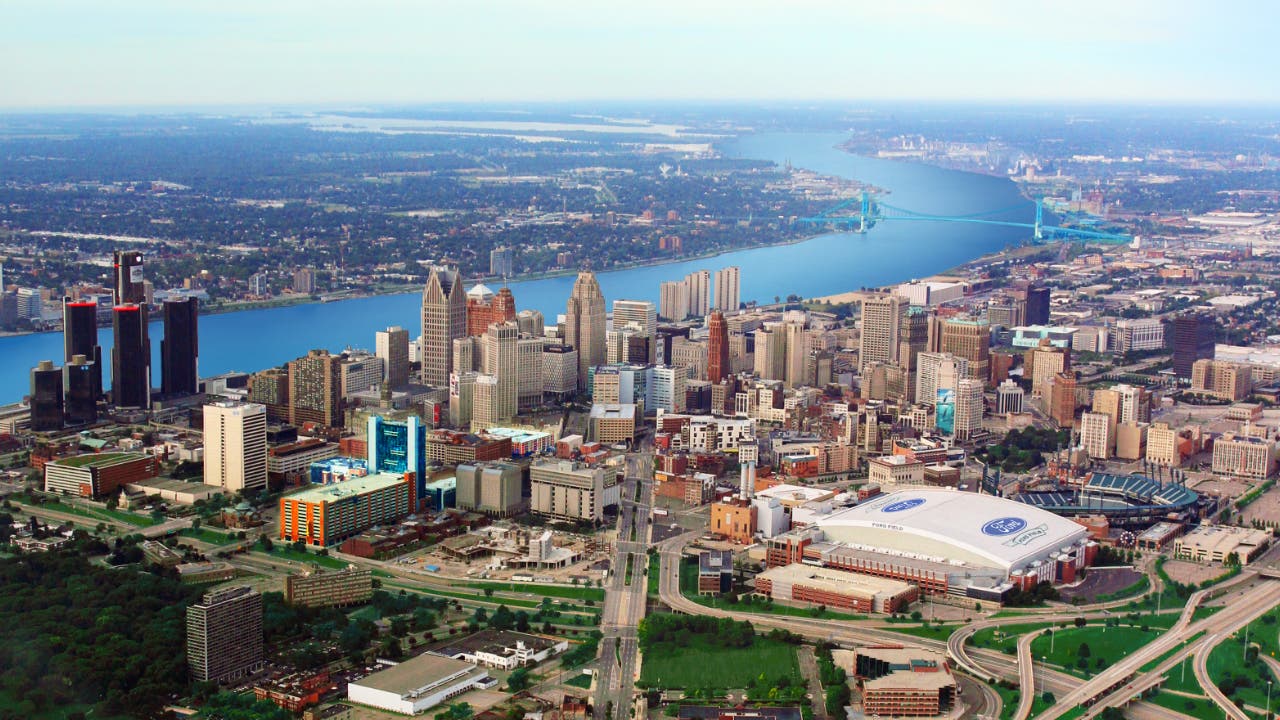 Looking for cheap Michigan car insurance rates? If you are new to the area or want to shop around for a better deal, it's good to understand your options. Michigan is home to over 7 million registered motorists, and over a half million of them are under the age of 20. Considering that newly minted drivers are statistically more likely to be in a car crash, the fact that there are so many drivers under 20 years old makes it crucial to look at full coverage options when choosing your Michigan auto insurance policy. Other things people look at are discounts, cost and how easy it is to contact the company in case of an accident.
Best car insurance companies in Michigan 2019
Each year, J.D. Power and Associates surveys car insurance companies to find the industry's best options based on their ratings of factors including price, claims process, policy offerings and more.  J.D. Power's top 2019 picks for the North Central region include companies available in Michigan, such as Westfield Insurance, USAA, State Farm, MI Farm Bureau and The Hartford.
| | Westfield Insurance |  USAA | State Farm | MI Farm Bureau | The Hartford |
| --- | --- | --- | --- | --- | --- |
| Overall satisfaction | 5 stars | 5 stars | 4 stars | 4 stars | 4 stars |
| Policy offerings | 4 stars | 5 stars | 4 stars | 3 stars | 4 stars |
| Price | 4 stars | 5 stars | 4 stars | 3 stars | 3 stars |
| Interaction | 5 stars | 5 stars | 4 stars | 4 stars | 4 stars |
| Claims | 5 stars | 5 stars | 3 stars | 4 stars | 4 stars |
| Billing Process and Policy Information | 3 stars | 5 stars | 3 stars | 3 stars | 3 stars |
Finding the right cheap car insurance in Michigan for you
Finding the best insurance company usually starts with getting a quote from a minimum of three companies. This can seem like a daunting task, but most drivers start by looking at the biggest companies. Farmers Insurance is the first company people with bad credit should look at. Those with multiple accidents on their record should contact Allstate.
Average car insurance cost in Michigan
Drivers in Michigan will have to dig deep when it comes to auto insurance, seeing how auto insurance is generally above the national average in this state. Michigan residents can expect to pay $1,270 annually, which made Michigan the fourth most expensive state for car insurance in 2016.
These rates are usually higher for high-risk drivers and those with poor credit, while they are often lower for those with a good driving record or who bundle policies with the same company.
Car insurance discounts in Michigan
Finding discounts for your auto insurance is easy since there are so many ways to save. Check each company for types of discounts available. Typical discounts include being a safe driver, being over 25 years old, insuring more than one vehicle and buying multiple policies (home, boat, RV, etc).
State minimum insurance requirements in Michigan
Michigan has a minimum coverage requirement of 20/40/10. This means that bodily injury will cover $20,000 per person up to $40,000 per accident for bodily injury. Also, up to $10,000 is paid when there is property damage. These are just the minimum requirements, and many people choose to get policies that cover more.
Frequently asked questions
What is the cheapest car insurance in Michigan?
Each driver is different and so is each quote. According to J.D. Power's 2019 ratings, USAA, Westfield Insurance and State Farm rated best in price for car insurance companies available in Michigan.
Which company gives the best discounts?
Each company differs in the amount and types of discounts. The biggest companies are often the ones that offer the most discounts, with categories such as safe driver, multi-policy and military discounts.
How long does it take to get my money after filing a claim?
There are many factors taken into account after a claim gets submitted. Most companies try their best to resolve any claims within 30 days.