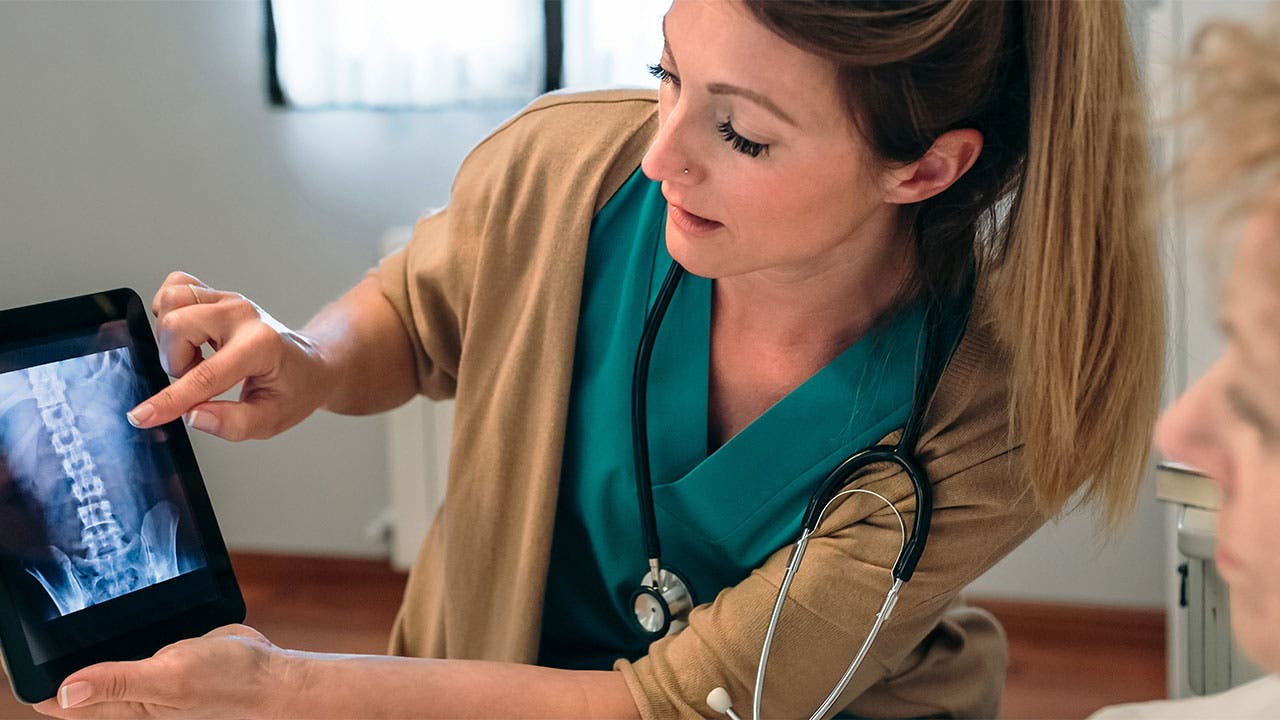 Americans are worried about health care.
A Bankrate survey from August 2018 found that nearly a quarter of Americans had decided not to seek medical attention because of cost, and 54 percent were either very or somewhat worried that they might not have affordable health insurance in the future.
Medical costs are on the rise, and it's no surprise that many people are anxious.
For those who are facing costly medical bills, a medical loan is one payment option to consider. These loans can be used to offset the immediate financial impact of necessary medical costs, such as costs for:
Orthodontia
Reconstructive surgery
Fertility treatments
Bariatric procedures
Get pre-qualified
Answer a few questions to see which personal loans you pre-qualify for. The process is quick and easy, and it will not impact your credit score.
Medical loans are personal loans that you can apply toward you or your family's medical expenses. These loans can be used to cover planned medical procedures like plastic surgery, cover unforeseen medical emergencies or consolidate accumulated medical debt from mounting health expenses. Medical loans can also be used to cover out-of-network expenses and high deductibles.
Medical loans can be an expensive option, and you will need excellent credit to lock in a low interest rate from a lender. A medical loan is an option if you would rather avoid medical debt and damage to your credit score because of the cost of a high deductible.
Before taking out a medical loan, research any other ways you may be able to lower the amount you owe. For example, look for errors on your medical bills, such as charges for procedures you didn't receive. If there are errors on the bill, ask the hospital to remove any incorrect charges. Your hospital might be able to offer assistance with repayment. Discuss your situation with the hospital and see if they're willing to negotiate a more flexible payment plan.
Medical loans are available with varied options and benefits from different lenders. Depending on your requirements, the following types of medical loans may be right for you.
Orthodontia
You or someone in your family might need braces to ensure the healthy development of their teeth. Orthodontia falls under the category of cosmetic dentistry which means, sometimes, it can be difficult getting insurance to cover the cost of braces, headgear, etc. Medical loans can often be used to offset the costs of these procedures.
Benefits of using medical loans for orthodontia
An unsecured medical loan will not require collateral
A medical loan might offer better rates than negotiating with the orthodontist
A reliable option if there are no state-specific dental assistance programs near you
Reconstructive surgery
There are two kinds of reconstructive surgery: the kind insurance will cover and the kind you're responsible for funding. Typically, surgeries that improve the body's regular function are covered by insurance. These types of surgeries can include:
Breast surgery – correcting breast symmetry, reconstruction due to lumpectomy, etc.
Hand surgery – treating carpal tunnel syndrome, nerve and tendon injuries, etc.
Ear surgery – correcting birth deformities in the ears, ear-related injuries, etc.
Nasal surgery – adjusts for problems breathing, birth deformities, etc.
Cosmetic surgeries, however, may not be covered.
Benefits of using medical loans for reconstructive surgery
Receive surgery that your insurance might debate funding
Unlike with a medical loan, using a credit card could impact your credit utilization ratio
A medical loan could better provide you with a fixed-rate plan over a fixed amount of time
Fertility treatments
More than 20,000 cases of infertility are reported in the U.S. each year. Only a handful of states require health insurance to cover major fertility treatments such as In Vitro Fertilization (IVF). The typical IVF costs more than $10,000.
Benefits of using medical loans for fertility treatments
Medical loans reduce the cost barrier for couples who want to have children via IVF
Financing through a clinic could have higher rates and fees than medical loans
Risky maneuvers like borrowing against your home are not necessary
Bariatric procedures
Health insurance won't always cover weight loss surgery, and this is especially true for bariatric procedures. Several steps must be taken just for your insurance provider to even consider it, and even then, it can take 30 days to a year to receive approval. Not all states require insurance companies to cover the costs of bariatric surgery.
Benefits of using medical loans for bariatric procedures
You might receive the necessary funding sooner through a medical loan
A medical loan can help cover additional living expenses during recovery
Cosmetic procedures for excess skin can be covered by a medical loan
The first step in getting a medical loan is to do your research. You may want to consider who has the best loan rate. Your best bet in getting a medical loan is having good credit, but many banks are willing to work with you if your credit is less than stellar. If you've decided this payment option is the right option for you, check to see if you pre-qualify for a medical loan.
Learn more: