Garden State Home Loans Mortgage Review 2023
At Bankrate we strive to help you make smarter financial decisions. While we adhere to strict , this post may contain references to products from our partners. Here's an explanation for .
At a glance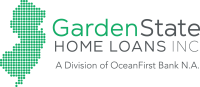 NMLS: 473163
Loans offered
Conventional, jumbo, FHA, VA, USDA, fixed-rate, adjustable-rate; rate-and-term and cash-out refinancing; home equity loan; construction and renovation loans; debt service coverage ratio (DSCR) loans; non-QM
Nationwide Availability
Available in Connecticut, Delaware, Florida, Maryland, Massachusetts, Michigan, New Hampshire, New Jersey, New York, Pennsylvania, Tennessee, Texas and Virginia
Min. credit score required
640 for conventional loans
Pros and cons
Pros
Convenient online chat feature to connect with loan officers
Closings on purchases can take as little as 11 days
A+ Better Business Bureau rating
Cons
Available primarily on the East Coast
Rates only available on sign-up
Garden State Home Loans overview
Headquartered in Cherry Hill, New Jersey, Garden State Home Loans has funded $10 billion in loans since its founding in 2011. The lender offers preapprovals online, typically in 24 hours or less, and its purchase loans close in an average of 21 to 23 days (and as few as 11 days, in some cases), faster than the industry average and potentially sooner compared to other lenders.
---
Garden State Home Loans is good for
Borrowers in need of a swift closing process and the ability to chat online with loan officers
---
Breakdown of Garden State Home Loans overall score
Affordability: Garden State Home Loans' rates are very competitive compared to Bankrate's averages, especially if you're able to purchase points upfront. The lender's fees vary by loan type.
Availability: This lender does business in 13 states, including Florida, New York, Pennsylvania and Texas.
Borrower experience: Garden State Home Loans offers an accessible chat feature on its website, and its loan officers have a wide range of business hours. You'll need to subscribe to learn what rates you might qualify for, however.
Methodology
To determine a mortgage lender's Bankrate Score, Bankrate's editorial team rates lenders on a scale of one to five stars based on a variety of factors relating to the lender's products and services. Bankrate's partners compensate us, but our opinions are our own, and partner relationships do not influence our reviews. Here is our full methodology.
Affordability: 5/5
Garden State Home Loans boasts attractively low rate offers on different kinds of mortgages. The lender charges fees, but you won't receive all-in cost details specific to your situation unless you share your contact information.
Availability: 5/5
Garden State Home Loans is based in New Jersey and works with borrowers in several East Coast states, Michigan, Tennessee and Texas. The lender offers both conventional loans and government-insured loans (FHA, VA and USDA), as well as jumbo loans for higher-priced properties. In addition, it offers some specialty products for investors like debt service coverage ratio (DSCR) and other non-qualified (non-QM) loans. Generally, you'll need a credit score of at least 640 to be eligible for a conventional loan, but there are also loan options for those with scores as low as 580.
Borrower experience: 5/5
Since being established in 2011, Garden State Home Loans has funded $10 billion in mortgages for tens of thousands of borrowers. The lender is accredited by the Better Business Bureau and has an A+ rating from the organization.
You can apply for a preapproval (and your loan) online through the Garden State Home Loans website. You can also track the progress of your loan through the lender's online portal, and ask questions via chat. The lender is available Monday through Friday from 8 a.m. to 7 p.m. ET, and 10 a.m. to 2 p.m. ET on weekends. You can also make an appointment with a loan officer outside those hours, if needed.
Refinancing with Garden State Home Loans
For those who want to lower their rate, shorten their loan term or access their home's equity, Garden State Home Loans offers rate-and-term and cash-out refinancing.
Alternatives to Garden State Home Loans
Garden State Home Loans consumer reviews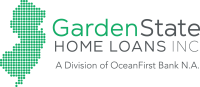 NMLS: 473163
5.0
553 reviews
5 stars
4 stars
3 stars
2 stars
1 stars
99% of reviews would recommend this lender
10 of 10 rates honored
Review this lender
Write a review of your experience with Garden State Home Loans.
of
106

reviews

The consumer reviews posted on Bankrate.com ("Bankrate") are individual, subjective opinions of reviewers, and not of Bankrate. Bankrate does not endorse any of the opinions expressed by reviewers or any responses to reviews.

To help serve you with relevant information the consumer reviews shown below are limited to only those that this advertiser has received during the past 12 months.
Written by
David McMillin
Contributing writer
David McMillin is a contributing writer for Bankrate and covers topics like credit cards, mortgages, banking, taxes and travel. David's goal is to help readers figure out how to save more and stress less.