Garden State Home Loans Mortgage Review 2022
At Bankrate we strive to help you make smarter financial decisions. While we adhere to strict , this post may contain references to products from our partners. Here's an explanation for
At a glance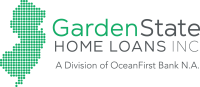 NMLS: 473163
Loans offered
Conventional, jumbo, FHA, VA, USDA, fixed-rate, adjustable-rate; rate-and-term and cash-out refinancing; home equity loan; construction and renovation loans
Nationwide availability
Available in Connecticut, Delaware, Florida, Maryland, Michigan, New Jersey, New York, Pennsylvania and Virginia
Min. credit score required
640 for conventional loans
Pros and cons
Pros
Convenient online chat feature to connect with loan officers
Closings on purchases can take as little as 20 days
A+ Better Business Bureau rating
Cons
Only available in some states
Doesn't display rates or fees online
Garden State Home Loans overview
Headquartered in Cherry Hill, New Jersey, Garden State Home Loans has funded more than $4 billion in loans for more than 20,000 borrowers since its founding in 2011. The lender offers preapprovals online, and closings on a purchase typically happen within 20 to 40 days.
Good for
Borrowers in select states who want a fairly quick closing process and loan officers who can respond seven days a week
Loan types
Conventional
Jumbo
FHA
VA
USDA
Fixed-rate
Adjustable-rate
Rate-and-term and cash-out refinancing
Home equity loan
Construction and renovation loans
Lender fees
Garden State Home Loans does not provide lender fee information on its website, but does claim to have "very minimal fees and low overhead." Fees can vary by loan type, but are typically 1 percent to 2 percent of the home's purchase price.
Rates
You won't find mortgage rates publicly listed on the Garden State Home Loans website. Instead, you need to complete a request form. The lender does indicate that rates for condos are approximately 0.125 percent to 0.250 percent higher than rates for single-family homes.
Online services 
The Garden State Home Loans website offers an online application process, and you'll be able to track the progress of your loan using the company's online portal. There is a suite of calculators available, too.
Minimum borrower requirements
You'll need a minimum credit score of 640 for most of Garden State Home Loans' offerings, but there are a few exceptions that will accommodate a score as low as 580. Currently, there might be additional requirements for anyone with a credit score below 700, namely having more verifiable assets in a checking or savings account.
Refinancing with Garden State Home Loans 
Garden State Home Loans offers rate-and-term and cash-out refinancing. The refinance rates and fees are not available online. 
Not sure if Garden State Home Loans is right for you? Consider these alternatives
Breakdown of Garden State Home Loans overall review score
Affordability: 4/5

Availability: 5/5

Borrower experience: 5/5
Review methodology
To determine a mortgage lender's Bankrate Score, Bankrate's editorial team rates lenders on a scale of one to five stars based on a variety of factors relating to the lender's products and services. Bankrate's partners compensate us, but our opinions are our own, and partner relationships do not influence our reviews. Here is our full methodology.
Garden State Home Loans consumer reviews
5.0
505 reviews
5 stars
4 stars
3 stars
2 stars
1 stars
Customer service rating
99% of reviews would recommend this lender
9 of 10 rates honored
Review this lender
Write a review of your experience with Garden State Home Loans.
10

of

188

reviews

The consumer reviews posted on Bankrate.com ("Bankrate") are individual, subjective opinions of reviewers, and not of Bankrate. Bankrate does not endorse any of the opinions expressed by reviewers or any responses to reviews.

To help serve you with relevant information the consumer reviews shown below are limited to only those that this advertiser has received during the past 12 months.
Smooth, stress free Rifi. Best team
Lev Hasidashvili | E. Brunswick, NJ | 5/24/2021
Kevin Boyle, Loan Officer – Sir, you are the BEST. Fourteen days between the first call and an Email notification that Loan is set for closing. All this time Kevin was on top of the whole process. It was a smoothest transaction I have ever had. Whole team was working as a best Swiss watch. Pros: N...o hidden costs, You call – they pick up (newer talk to answering machine), Email or Text msg – Kevin was right there, No unanswered questions, the best team work, Whole process is Very well organized. I would highly recommend Mr. Kevin Boyle and Garden State Home Loans
Smooth process with exceptional care
Gaurav | NJ | 6/2/2021
From the initial quote, application and right through to the closing, Garden State Home Loans made it an easy process. Never thought refinancing was going to be as smooth this. Found both the rates and costs quite competitive as well as the service and speed. Travis Yates and the team was very hel...pful and always available. Closing was done in my backyard. Could not have been better than this! Don't do this a lot but I am eager to recommend Garden State Home Loans and Travis Yates to friends.
Outstanding experience with Garden State Home Loans
Jenny L | Fairfield County, CT | 6/17/2021
Kevin Boyle, my loan officer, and his team were truly amazing in getting my refi done in an impressively speedy and stress-free process. The rate was very low and the entire process, from application to closing, was super easy and smooth. I highly recommend Garden State Home Loans!
Super Fast and easy refinance.
Mark D | CT | 6/18/2021
Scrolling through bankrate.com for 15 yr refinance rates I found Better.com had the lowest advertised rate. I was suspicious and was worried about added fees or getting roped into a higher rate once you provide all of the information. I was able to very quickly lock in the rate and their portal for... uploading documents and communicating what was needed was excellent. Any time I had a question I was able to speak with someone immediately. I have done several loans and refinances in my life but this was the easiest. From my application to having the closing at my house was only 14 days. No hidden fees or surprises. I did not even need an appraisal as I already had high equity.
Process was smooth communication perfect
Perfect | New Jersey | 7/7/2021
Highly recommend - no hidden nonsense - up front honest and accurate. Process was smooth.
Home Refinance
Dave Larson | Delran, NJ | 7/12/2021
I just finished my refi with loan officer Kevin Boyle and it was a very simple process in which I also received the best rate of any other company that I shopped for. Kevin was honest, upfront, and transparent throughout the loan process which is comforting because other companies I've talked to w...eren't. Kevin and his team were very responsive whether it was via phone, email or text. Garden State is a company I will work with in the future and have already recommended family and friends who have said the same thing.
Quick / Easy / Accurate
FS | Pittsburgh, PA | 8/12/2021
Completely painless refinance. Mike Kelly and team are excellent to work with. Communication is excellent. Would highly recommend!
Awesome experience!
Marina | Pennsylvania | 8/15/2021
I highly recommend Garden State Home Loans to anyone who wants to refinance their home. I want to say special thanks to Chris Picano, it was such a pleasure to have him as our loan officer. Chris is very knowledgeable, and because of him the whole process went fast and smoothly. Chris answered every... single one of my questions timely (even on weekends) and with great detail. He kept me informed on every step in the process and made sure to address all my concerns. Thank you, Chris and the whole Garden State Home Loan Team, for making our refinance process so easy for us!
Out standing company to do business, all staff are excellent people, well communicated on time.
Sankar M Pillai | Edison NJ | 8/18/2021
I had a great and good experience with GSHL mortgage company Working with David, Zach, Rebacca and Angel are very greta peopl to deal with. very friendly staff and good compant to recommend, My loan is closing less than a month time.
Prompt and courteous
Ivo | Stamford, CT | 8/25/2021
fast, right to the point, no bs while being professional.