Garden State Home Loans Mortgage Review 2021
Please note: In response to the coronavirus pandemic, lenders are changing their requirements continuously. Although we strive for accuracy at the time of publication, please be sure to check with the lender for updated details on down payments, credit scores, etc.
At a glance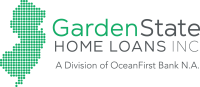 Find your mortgage match
Get paired with your best mortgage offers in 2 minutes or less.
Find my best matches
Loans offered
Conventional, fixed, adjustable-rate mortgages (ARMs), FHA, VA, USDA, jumbo
Nationwide availability
Available in Connecticut, Florida, Michigan, New Jersey, New York and Pennsylvania
Min. credit score required
640 for conventional loans
Pros and cons
Pros
Offers ability to chat online in real-time with customer service representative 

Provides FHA, VA and USDA loans

Instant online loan estimates
Cons
Doesn't offer immediate online preapproval; you have to speak to a loan advisor first

Doesn't provide interest rates or fees online
Garden State Home Loans overview
Garden State Home Loans is primarily an online lender with one brick-and-mortar location in Cherry Hill, New Jersey. Founded in 2011, the lender specializes in everything from conventional mortgages to government-backed loans. 
Garden State Home Loans says it offers a loan estimate in seconds online, and its online portal allows you to see exactly where you are in the process every step of the way. It has funded $4 billion in loans with an average turn time of 21.3 days.
Loan types
Conventional

Fixed
Adjustable-rate mortgage (ARMs)
FHA
VA
USDA
Jumbo
Lender fees
 Garden State Home Loans does not provide lender fee information on its website. Fees can vary by loan type, but are typically 1 percent to 2 percent of the purchase price.
Minimum borrower requirements
Garden State Home Loans requires a minimum credit score of 640 for most loans, although the lender does go as low as 580 for specific mortgage types. Borrowers can put as little as 3.5 percent down.
Other mortgage lender reviews:
Find your mortgage match
Get paired with your best mortgage offers in 2 minutes or less.
Garden State Home Loans consumer reviews
5.0
319 reviews
5 stars
4 stars
3 stars
2 stars
1 stars
Customer service rating
99% of reviews would recommend this lender
0 of 0 rates honored
Review this lender
Write a review of your experience with Garden State Home Loans.
10

of

29

reviews

The consumer reviews posted on Bankrate.com ("Bankrate") are individual, subjective opinions of reviewers, and not of Bankrate. Bankrate does not endorse any of the opinions expressed by reviewers or any responses to reviews.

To help serve you with relevant information the consumer reviews shown below are limited to only those that this advertiser has received during the past 12 months.
Fantastic experience
Paul | Califon, NJ | 7/22/2020
Great experience working with Sue our Loan Officer. She made our complex transaction easy and we couldn't be happier. Thanks!
Best Home Loan Experience
Joe C | New Jersey | 7/31/2020
WOW Experience
Paul Berman | Thornton, PA | 8/26/2020
I spoke with several mortgage companies - some never even returned calls or followed up. Garden State Mortgage got our business - did an amazing job - made the process painless and we got a super rate! They did a great job for us and we love our new home.
Quick, Easy, Professional
Sam | Philadelphia | 8/26/2020
Jake did an outstanding job guiding my wife and I through our first home buying experience. He was extremely knowledgeable when it came to the home buying process and helped me understand the process each step of the way. A true professional - he made this an extremely enjoyable and stress-free ex...perience
Impressive Lender
Meg | Philadelphia PA | 8/26/2020
20/10 recommend Garden State Home Loans. I had been looking around for different lenders to help me purchase my home when I came across Garden State. I noticed that they had excellent rates and fees. On top of that, they had a great reputation. After comparing a few competitive quotes, Garden State ...gained my business by providing the most competitive deal. Jake Snow made the entire process so simple and straightforward. He walked me through each step carefully which I really appreciated since this was my first time buying a home. He was so attentive, professional, and readily available to answer all of my questions. I highly recommend Garden State to anyone that is looking to purchase a home!
Jake at Garden State
Tim | Philadelphia | 8/26/2020
I had the pleasure of working with Jake Snow to refinance my home earlier this month. He displayed immense professionalism and was prompt in answering all my calls, emails and questions. The customer service was great, and the rate they were able to get me was unbeatable. Would definitely recommend ...Jake and Garden State Home loans to my friends and family.
Smooth, easy process
Nick Z. | Madison, NJ | 8/27/2020
Jake Snow and the entire GSHL team were great to work with and made the refinancing process very smooth. Jake was responsive to our questions, and always took the time to speak with us, no matter the time of day or day of the week.
Incredible Service!
Phil | West Chester, PA | 8/27/2020
Garden State Home Loans was incredible throughout the entire process of obtaining my mortgage. They made the process easy to understand and helped evaluate the best options for my new home. They continually went above and beyond. I highly recommend Garden State and would use them again!
Recommend!
Rob | Philadelphia | 8/27/2020
I worked with Jacob Snow for the purchase of my home and the recent refinancing that I did. Jake was easy to talk to, super responsive and walked me through the process both times. Garden State gave me the lowest rates both times and allowed me to save 1/6th of my monthly payment with the refinancin...g rate I received. On top of that, Garden State's closing costs were the lowest I could find. If you like saving money, I recommend using Garden State.
Outstanding Experience!
Rachel | West Chester, PA | 8/27/2020
We bought our home about a year ago and noticed that rates had been declining since our purchase so we decided to do some research to secure the best terms of financing for our refinance. This is when we came across Garden State Home Loans and decided to see what they were offering. After speaking w...ith a loan officer that we were directed to within 2 minutes of calling, we had a clear and transparent understanding of all costs associated with refinancing. Based on other experiences we had heard from friends and family, we thought that things would be changed or expectations not met somewhere along the way, however this was not the case for us! We truly enjoyed working with everyone at Garden State including their amazing processing staff that helped to answer all our questions. If there is anyone looking to refinance their home I would highly recommend giving Garden State the opportunity to earn your business!