Garden State Home Loans Mortgage Review 2021
At Bankrate we strive to help you make smarter financial decisions. While we adhere to strict , this post may contain references to products from our partners. Here's an explanation for
At a glance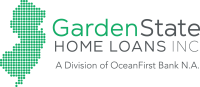 NMLS: 473163
Find your mortgage match
Get paired with your best mortgage offers in 2 minutes or less.
Find my best matches
Loans offered
Conventional, jumbo, FHA, VA, USDA, fixed-rate, adjustable-rate; rate-and-term and cash-out refinancing; home equity loan; construction and renovation loans
Nationwide availability
Available in Connecticut, Delaware, Florida, Maryland, Michigan, New York, New Jersey and Pennsylvania
Min. credit score required
640 for conventional loans
Pros and cons
Pros
Convenient online chat feature to connect with loan officers
Closings typically take 30 days
A+ Better Business Bureau rating
Cons
Only available in eight states
Doesn't display rates or fees online
Garden State Home Loans overview
Headquartered in Cherry Hill, New Jersey, Garden State Home Loans has funded more than $4 billion in loans for more than 20,000 borrowers since its founding in 2011. The lender offers preapprovals online, and closings typically happen within 30 days.
Good for
Borrowers in select states who want a fairly quick closing process and loan officers who can respond seven days a week
Loan types
Conventional
Jumbo
FHA
VA
USDA
Fixed-rate
Adjustable-rate
Rate-and-term and cash-out refinancing
Home equity loan
Construction and renovation loans
Lender fees
Garden State Home Loans does not provide lender fee information on its website, but does claim to have "very minimal fees and low overhead." Fees can vary by loan type, but are typically 1 percent to 2 percent of the purchase price.
Rates
You won't find mortgage rates publicly listed on the Garden State Home Loans website. Instead, you need to complete a request form. The lender does indicate that rates for condos are approximately 0.125 percent to 0.250 percent higher than rates for single-family homes.
Reputation 
Garden State Home Loans is accredited by the Better Business Bureau. It has an A+ rating and all five-star reviews from six customers (as of August 2021). 
Online services 
The Garden State Home Loans website offers an online application process, and you'll be able to track the progress of your loan using the company's online portal. There is a suite of calculators available, too.
Minimum borrower requirements
You'll need a minimum credit score of 640 for most of Garden State Home Loans' loan offerings, but there are a few exceptions that will accommodate a score as low as 580. In the midst of the pandemic, the lender says that there are additional requirements for anyone with a credit score below 700, namely having more verifiable assets in a checking or savings account.
Refinancing with Garden State Home Loans 
Garden State Home Loans offers rate-and-term and cash-out refinancing. The refinance rates and fees are not available online. 
Not sure if Garden State Home Loans is right for you? Consider these alternatives
Breakdown of Garden State Home Loans overall review score
Affordability: 13/15
Availability: 12/15
Borrower experience: 10/10
Review methodology
To determine a mortgage lender's Bankrate Score, Bankrate's editorial team rates lenders on a scale of one to five stars based on a variety of factors relating to the lender's products and services. Bankrate's partners compensate us, but our opinions are our own, and partner relationships do not influence our reviews. Here is our full methodology.
Find your mortgage match
Get paired with your best mortgage offers in 2 minutes or less.
Garden State Home Loans consumer reviews
5.0
400 reviews
5 stars
4 stars
3 stars
2 stars
1 stars
Customer service rating
99% of reviews would recommend this lender
10 of 10 rates honored
Review this lender
Write a review of your experience with Garden State Home Loans.
10

of

96

reviews

The consumer reviews posted on Bankrate.com ("Bankrate") are individual, subjective opinions of reviewers, and not of Bankrate. Bankrate does not endorse any of the opinions expressed by reviewers or any responses to reviews.

To help serve you with relevant information the consumer reviews shown below are limited to only those that this advertiser has received during the past 12 months.
Incredible Lending Expereince w/ Jake
Kate H. | Philadelphia | 2/4/2021
My my first time home buying was nothing short of superb. One million percent would recommend Jake Snow. The team was extremely informative of the whole process, expedited closing times, and offered the most competitive rates and closing costs. His willingness to answer my questions & phone calls ...at all hours of the night, left me at ease. Extremely satisfied with the whole home buying experience and the loaner was professional and made it enjoyable throughout the process.
Great Experience, Best Rate and Quickest Closing!
Ashwin Patel | North Bergen, NJ | 2/18/2021
Connor Garrity is the man ! The refinancing process was very quick with best rates with outstanding service. I would definitely recommend Garden State Home Loans over anyone else.
Very Easy and a great rate!!!
Great company, easy loan | CT | 2/24/2021
I was able to do everything right from my couch including the closing. Process was straight forward and easy. Entire loan from start to close was done in less than 3 weeks. I could tell my loan officer was doing many other loans at the same time so I had to check up every once in a while on the p...rocess but he got back to me very quickly each time. My loan officer was very informed, polite, and knowledgeable. Thank you Connor Garrity. I would not hesitate to do another loan through Garden State Home Loans.
Quick, Professional, Helpful
Satisfied New Customer | Central NJ | 2/24/2021
I hadn't heard of Garden State before looking at rates. They popped up with the best rates on the list, so I made an inquiry. Glad I did. Online research gave them good reviews and they have a good record with the BBB. Others also recommended them. The rates listed online proved to be accurate, unli...ke other companies I had called. Jennifer P. was very professional and helpful. I had a couple of unique quirks with my situation and she was able to grasp what I told her and guided the process to a successful closing without delay, in about a month. A pleasure to work with them and I would do so again in a heartbeat!
Nice experience and quick turnaround times
VJ | Coatesville,PA | 2/24/2021
Easy and nice digital process.
deserves more than 5 stars!
Easy, professional, best rates | North Jersey | 3/24/2021
Just refinanced with Kevin B. 17 days from first inquiry to closing. He was the most professional and polite and had the best rates of any lender. He responded immediately to every text, email and call...even on the weekends. (Sorry Mrs. Boyle lol) I cant imagine ever doing business with anyone e...lse. A shout out to Heather A and Chris T for their assistance. Truly top notch in every way. Thank you Garden State!!!! P.S.. Entire process done from my computer....
The fastest cash-out refinance I have ever done
AKP | 08550 | 4/19/2021
I had already bought three homes and refinanced twice and have good experience with lenders except the first one. I dealt with Michael Colella. In our first few conversation he told about an upcoming change to rates for investor property and advised to proceed quickly. I naturally selected one of... previous lender for refinance since rates and cost weren't too much apart. The other lender changed rates when disclosures were sent and he didn't provide explanation. I spoke with Michael and shortly after I switched to GSHL and whole refinance was completed in 12 days. Actually they might take more to credit my check than the time it take to refinance. It was a smooth from start to finish and would recommend Michael to all my friends and family
Could not have gone any quicker or smoother
Very Satisfied | CT | 4/24/2021
The fastest refi that I have ever done. 15 days from contact to closing. Great rate, Kevin was very east to work with.
Outstanding service
Tom Greendyk | Lansdowne, PA | 4/24/2021
Rates were exactly as posted, very efficient, courteous and fast service. No glitches whatsoever.
Smoothest ReFi Yes
Eric | West Orange, NJ | 4/24/2021
We've refinanced our home several times, and our experience with Garden State Home Loans was by far the smoothest and most stress-free. There were no surprises as there sometimes are.