Garden State Home Loans Mortgage Review 2020
By Bankrate Staff
About our reviews
Bankrate's editorial team researches, reviews and rates lenders to help you find one that fits your needs. Our experts consider a range of factors, including rates, loan types, time to close, fees and more. Reviews are updated regularly. Bankrate is an independent, advertising-supported comparison service. Our editorial team receives no direct compensation from advertisers, and our content is thoroughly fact-checked to ensure accuracy.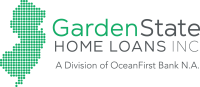 Please note: In response to the coronavirus pandemic, lenders are changing their requirements continuously. Although we strive for accuracy at the time of publication, please be sure to check with the lender for updated details on down payments, credit scores, etc.
Garden State Home Loans is primarily an online lender with one brick-and-mortar location in Cherry Hill, New Jersey. They  specialize in mortgages, offering everything from conventional mortgages to government-backed loans. 
The lender says it offers a Loan Estimate in seconds online and its online portal allows you to see exactly where you are in the process every step of the way. It has funded $3 billion in loans with an average turn time of 21.3 days.
Nationwide availability
Available only in Connecticut, Pennsylvania, New Jersey, New York, Colorado and Florida
Minimum credit score
Garden State Home Loans offers limited products down to a 580 FICO score.  You will need at least a 640 for the majority of the programs.
Loan types
Conventional, fixed, adjustable-rate mortgages (ARMs), FHA, VA, USDA, jumbo mortgages
Pros
Offers ability to chat online in real-time with customers service representative 

Provides FHA, VA or USDA loans

Instant online loan estimates
Cons
Doesn't offer immediate online preapproval; you have to speak to a loan advisor first

Does not provide interest rates or fees online
Find your mortgage match
Get paired with your best mortgage offers in 2 minutes or less.
Garden State Home Loans overview
Loan types
Conventional fixed mortgages

Adjustable-rate mortgages

(ARMs)

Jumbo mortgages

FHA
VA
USDA
Lender fees
 Fees vary by loan type, but they are typically 1 percent to 2 percent of the purchase price.
Minimum borrower requirements
Garden State Home Loans requires a minimum credit score of 640 for most loans, although they do go as low as 580 for specific mortgage types. Borrowers can put as little as 3.5 percent down.
Get started with Garden State Home Loans
Borrowers can apply online, by phone, or at their Cherry Hill, New Jersey location.
Hours
Monday through Sunday 9 a.m. - 9 p.m. (Eastern time)
 (856) 604-5465
Email: hello@gardenstateloans.com.
Garden State Home Loans consumer rating and reviews