Garden State Home Loans Mortgage Review 2022
At Bankrate we strive to help you make smarter financial decisions. While we adhere to strict , this post may contain references to products from our partners. Here's an explanation for
At a glance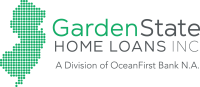 NMLS: 473163
Loans offered
Conventional, jumbo, FHA, VA, USDA, fixed-rate, adjustable-rate; rate-and-term and cash-out refinancing; home equity loan; construction and renovation loans
Nationwide availability
Available in Connecticut, Delaware, Florida, Maryland, Michigan, New Jersey, New York, Pennsylvania and Virginia
Min. credit score required
640 for conventional loans
Pros and cons
Pros
Convenient online chat feature to connect with loan officers
Closings on purchases can take as little as 20 days
A+ Better Business Bureau rating
Cons
Only available in some states
Doesn't display rates or fees online
Garden State Home Loans overview
Headquartered in Cherry Hill, New Jersey, Garden State Home Loans has funded more than $4 billion in loans for more than 20,000 borrowers since its founding in 2011. The lender offers preapprovals online, and closings on a purchase typically happen within 20 to 40 days.
Good for
Borrowers in select states who want a fairly quick closing process and loan officers who can respond seven days a week
Loan types
Conventional
Jumbo
FHA
VA
USDA
Fixed-rate
Adjustable-rate
Rate-and-term and cash-out refinancing
Home equity loan
Construction and renovation loans
Lender fees
Garden State Home Loans does not provide lender fee information on its website, but does claim to have "very minimal fees and low overhead." Fees can vary by loan type, but are typically 1 percent to 2 percent of the home's purchase price.
Rates
You won't find mortgage rates publicly listed on the Garden State Home Loans website. Instead, you need to complete a request form. The lender does indicate that rates for condos are approximately 0.125 percent to 0.250 percent higher than rates for single-family homes.
Online services 
The Garden State Home Loans website offers an online application process, and you'll be able to track the progress of your loan using the company's online portal. There is a suite of calculators available, too.
Minimum borrower requirements
You'll need a minimum credit score of 640 for most of Garden State Home Loans' offerings, but there are a few exceptions that will accommodate a score as low as 580. Currently, there might be additional requirements for anyone with a credit score below 700, namely having more verifiable assets in a checking or savings account.
Refinancing with Garden State Home Loans 
Garden State Home Loans offers rate-and-term and cash-out refinancing. The refinance rates and fees are not available online. 
Not sure if Garden State Home Loans is right for you? Consider these alternatives
Breakdown of Garden State Home Loans overall review score
Affordability: 4/5

Availability: 5/5

Borrower experience: 5/5
Review methodology
To determine a mortgage lender's Bankrate Score, Bankrate's editorial team rates lenders on a scale of one to five stars based on a variety of factors relating to the lender's products and services. Bankrate's partners compensate us, but our opinions are our own, and partner relationships do not influence our reviews. Here is our full methodology.
Garden State Home Loans consumer reviews
5.0
533 reviews
5 stars
4 stars
3 stars
2 stars
1 stars
Customer service rating
99% of reviews would recommend this lender
10 of 10 rates honored
Review this lender
Write a review of your experience with Garden State Home Loans.
10

of

196

reviews

The consumer reviews posted on Bankrate.com ("Bankrate") are individual, subjective opinions of reviewers, and not of Bankrate. Bankrate does not endorse any of the opinions expressed by reviewers or any responses to reviews.

To help serve you with relevant information the consumer reviews shown below are limited to only those that this advertiser has received during the past 12 months.
Refinance Complete!
Aaron | NJ | 10/4/2021
Good responsive service… good rates… very easy to work with
Kevin Boyle and his team were always available for any questions and were responsible and took ownership for all actions during the refinance process
Rajkumar | Somerset County, New Jersey | 10/4/2021
Kevin Boyle and his team were always available for any questions and were responsible and took ownership for all actions during the refinance process. Between the loan process starting and the loan closing date, hurricane Ida hit our region (New Jersey) requiring additional paperwork, due to FEMA di...saster zone declaration, and cost to the loan process. But Garden State honored their word and completed the process without me having to do any extra work. I am already a repeat customer and I am very glad that I went back to them.
Quick and easy
Mike S | Michigan | 10/5/2021
Super simple, very helpful and lightning fast. Closed in 20 days and that was with an inspection. Chris P was very helpful with questions and everything was done online from home.
Excellent refinancing of home loan
Anil | Port Matilda, Pennsylvania | 10/5/2021
I worked with Kevin Boyle from Garden State Home Loans for refinancing of my home loan. Kevin not only offered great rate but the whole experience was very smooth and fast. Kevin was able to close my loan in 25 days.
Fast, Easy, Easy to work with folks!
Great service, Great experience | Farmington Hills Michigan | 10/5/2021
Kevin and the team were great to deal with. They communicated every step and even when there were a few days between steps to keep me in the know. I was a little reluctant to try them because I am in Michigan and they are in New York. NO ISSUE at all. I would do it again!
Cheap, Simple and Fast Refinancing Saved Us ~$400/mo
Cost Effective and Quick Refinance - Saved Us $400/mo | 07840 | 10/6/2021
I was nervous about refinancing - didn't know what it would entail. Looked at other mortgage companies and the closing costs made it not worth it. Luckily, we found GardenState Home Loans and Travis Yates (our loan officer). We literally refinanced our mortgage at a *fraction* of the cost of other l...enders (saved thousands), got rid of PMI, reduced our interest rate and now pay $400 less per month than before. Seriously - if you're on the fence and think it's a big hassle to refinance, it's really not so long as you do with with GSHL and Travis!
Very Smooth and Easy
Pleasant | Hillsborough, NJ | 10/6/2021
I have worked with Garden State on my townhouse's mortgage and again with my forever home. They are always so easy to work with and very organized. Their constant communication helped me stay ahead of timelines and expectations of the sellers and lawyers. I would recommend this team especially Car...rie and Chris. They were awesome! Use this company!
Great Service*****Jae Kim and Team are EXCEPTIONAL
Great service and a great rate! | Nutley, NJ | 10/6/2021
We recently had the pleasure of re-financing our mortgage with Garden State Loans. Jae, Paige and the whole Team were professional and easy to work with and made the entire process very painless. If anyone is looking for a great loan with a great rate coupled with a great loan process experience, Te...am Jae all the way!
Very smooth process
Satisfied customer | East Windsor, NJ | 10/7/2021
My second refinance with Garden State. They offered the best rate and answered all my questions very quickly. Process went very smoothly.
Awesome experience
smooth process | central, nj | 10/7/2021
Quick processing at very good rate. Whole process completed without leaving my living room.