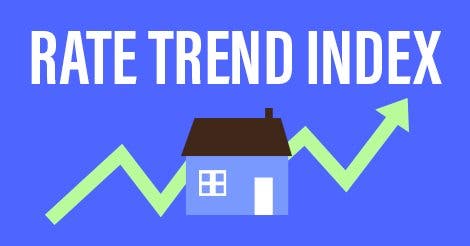 Each week, Bankrate surveys experts in the mortgage field to see where they believe mortgage interest rates are headed.
This week (Jan. 16-22), 18 percent of panelists believe mortgage rates will rise over the next week or so; 18 percent think rates will fall; and 64 percent believe rates will remain relatively unchanged (plus or minus 2 basis points).
Calculate your monthly payment using Bankrate's mortgage calculator.
This week, will rates go up, down or remain unchanged?

| Up | Down | Unchanged |
| --- | --- | --- |
| 18% | 18% | 64% |
Read the comments and rate predictions of mortgage experts and Bankrate analysts below.
18% say rates will go up
Derek Egeberg

Certified mortgage planning specialist and branch manager,
Academy Mortgage, Yuma, Arizona

Look for rates to edge higher as the market settles in.

Elizabeth Rose

Branch Manager,
Movement Mortgage, Dallas

Rates will edge slightly higher in the coming week. Stocks are rebounding and quarterly earnings are looking good, which will put pressure on bonds.
18% say rates will go down
Joel Naroff

President and Chief Economist, Naroff Economics, Holland, Pennsylvania

Mortgage rates will drop. The longer the shutdown goes, the greater the negative impact on the economy.
64% say rates will remain unchanged
Michael Becker

Branch manager, Sierra Pacific Mortgage, White Marsh, Maryland

Treasury yields and mortgage rates have been remarkably stable over the last week. A big part of the reason is the government shutdown. Many economic reports are being delayed because of the shutdown, like this week's retail sales and housing starts. Without this data, markets can't really get a read on how the economy is doing and what the Fed will do to respond to the data. Once the shutdown ends, I expect stocks to rally initially; bonds to sell off; and rates to rise, as it will be seen as good news. But then markets will have to digest the economic data as it is released and rates may rise or fall depending on that data. In the coming week, I don't see an end to the shutdown, so mortgage rates should be flat.

Michael Cox

Founding director and executive-in-residence of the O'Neil Center for Global Markets and Freedom SMU Cox School of Business; former chief economist, Dallas Federal Reserve Bank, Dallas

Rates will stay the same.

Dick Lepre

Senior loan officer,
RPM Mortgage, San Francisco

Rates will be flat. The weekly and monthly techs are bullish but the daily tech appears to be transitioning from bearish to bullish.

Greg McBride, CFA

Senior vice president and chief financial analyst, Bankrate.com

Hard to see bond yields and mortgage rates rising amid a government shutdown that is a mounting economic drag and lacking some important economic data points.

Logan Mohtashami

Senior loan officer, AMC Lending Group, Irvine, California

Rates will be unchanged. While oil prices are firming up, global and U.S. PMI data are starting to cool off noticeably. For now we are stuck in this 10-year yield range between 2.55 and 2.82 percent. If oil prices start to rise, government shutdown ends and a China deal is done that wouldn't be good for rates. If all the drama continues and we see weaker global data, that could drag us below 2.55 percent, especially if the stock market sells off. However, for now, we are in limbo after this last big move down in yields and no real clear break of that crucial 2.62 percent level on the 10-year treasury yield.

Bob Moulton

President,
Americana Mortgage Group, Manhasset, New York

Rates will be flat.

About the Bankrate.com Rate Trend Index

Bankrate's panel of experts is comprised of economists, mortgage bankers, mortgage brokers and other industry experts who provide residential first mortgages to consumers. Results from Bankrate.com's Mortgage Rate Trend Index are released each Thursday.
Learn more about today's mortgage rates.