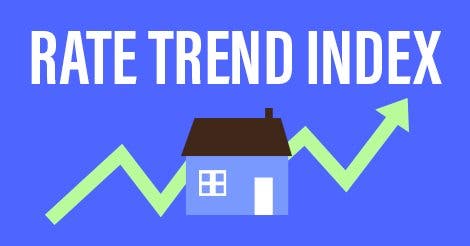 Each week, Bankrate surveys experts in the mortgage field to see where they believe mortgage interest rates are headed.
This week (Sept. 19-25), 75 percent of panelists believe mortgage rates will rise over the next week or so; 17 percent think rates will fall; and 8 percent believe rates will remain relatively unchanged (plus or minus 2 basis points).
Calculate your monthly payment using Bankrate's mortgage calculator.
This week, will rates go up, down or remain unchanged?

| Up | Down | Unchanged |
| --- | --- | --- |
| 75% | 17% | 8% |
Read the comments and rate predictions of mortgage experts and Bankrate analysts below.
75% say rates will go up
Michael Becker

Branch manager, Sierra Pacific Mortgage, White Marsh, Maryland

The rise in treasury yields and mortgage rates has been relentless this month. I expected a rise in rates once September rolled around, but I also expected to see some bond buyers step in once the yield on the 10-year Treasury exceeded 3 percent. But the sell-off is continuing. In this environment, it's hard to see a bond rally in the future and I would advise borrowers to lock their rate in early as it seems like this rise in rates is set to continue for now.

Michael Cox

Founding director and executive-in-residence of the O'Neil Center for Global Markets & Freedom SMU Cox School of Business & former chief economist, Dallas Federal Reserve Bank, Dallas

We're still in a period, on average, of slightly rising long-term rates. Why? Because the economy is growing fairly fast, inflation has been picking up and the Fed has not yet fully convinced long-term investors that the central bank does not intend to let inflation stay this high in the long run.

Derek Egeberg

Certified mortgage planning specialist and branch manager,
Academy Mortgage, Yuma, Arizona

As the economy continues to improve, look for rates to drift higher.

Shaun Guerrero

Branch manager, New American Funding, Silverdale, Washington

The Mortgage Bankers Association reports that rates are at their highest in seven years, so, it's safe to say rates are on the rise. Mortgage bonds are under some pressure in the markets, at the moment, and rates will likely move higher. I recommend locking your loan now.

Nancy Vanden Houten, CFA

Senior research analyst,
Stone and McCarthy Research, New York

Rates will rise.

Bob Moulton

President,
Americana Mortgage Group, Manhasset, New York

Rates are on the rise.

Joel Naroff

President and chief economist, Naroff Economics, Holland, Pennsylvania

Rates will go up as the inflation risk rises with new tariff announcements.

Les Parker

Managing director, Transformational Mortgage Solutions, Trevose, Pennsylvania

Mortgage Rates will rise. Here's a parody that laments the change to a bear market, from BB King (1969): "The thrill is gone; The thrill is gone away; The thrill is gone bond bull; The thrill is gone away; You know you done me wrong bond bull; And you'll be sorry someday." Start with the new U.S. sanctions on Iran then stir in reports that Saudi Arabia is comfortable with oil prices rising above $80 and you get higher oil prices. Lingering global issues will emerge and bring the bulls back.

Shashank Shekhar

CEO, Arcus Lending, San Jose, California

Mortgage rates will move up. After three back-to-back weeks of the rate increase, the mortgage rates are now at the highest level of the year. That trend would most likely continue. The trade war is taking a toll on the bond prices. Tariffs mean higher prices to the consumer which means increased inflation. Bonds hate inflation and the result is higher mortgage rates to the borrowers. Expect more of the same in the coming week.
17% say rates will go down
Dick Lepre

Senior loan officer, RPM Mortgage, San Francisco

Rates will drop. Last week the short-term techs were decidedly bearish and have become oversold and due for a technical correction to bullish. There are no market-moving macroeconomic fundamentals in the coming week so the techs should point direction.

Logan Mohtashami

Senior loan officer, AMC Lending Group, Irvine, California

Rates will move lower. Oil prices have been standing firm due to the Iran sanction situation and uncertainty from Venezuela. If oil prices can head toward $87, this key level can break. However, for now, this level should hold.
8% say rates will remain unchanged
About the Bankrate.com Rate Trend Index
Bankrate's panel of experts is comprised of economists, mortgage bankers, mortgage brokers and other industry experts who provide residential first mortgages to consumers. Results from Bankrate.com's Mortgage Rate Trend Index are released each Thursday.