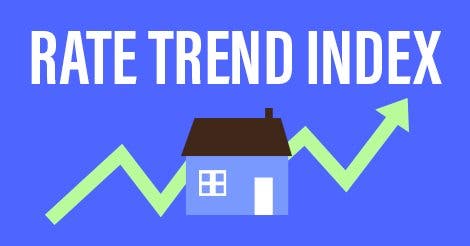 Each week, Bankrate surveys experts in the mortgage field to see where they believe mortgage interest rates are headed.
This week (Feb. 13-Feb. 19), 45 percent of panelists believe mortgage rates will rise over the next week or so; 18 percent think rates will fall; and 36 percent believe rates will remain relatively unchanged (plus or minus 2 basis points).
Calculate your monthly payment using Bankrate's mortgage calculator.
This week, will rates go up, down or remain unchanged?

| Up | Down | Unchanged |
| --- | --- | --- |
| 45% | 18% | 36% |
Read the comments and rate predictions of mortgage experts and Bankrate analysts below.
45% say rates will go up
Michael Becker

Branch manager, Sierra Pacific Mortgage, White Marsh, Maryland

Hopes for a budget deal that will keep the government open and for a trade deal with China are driving equity markets higher and bonds are selling off a bit resulting in slightly higher mortgage rates. Despite concern about global growth, I think this hope will drive markets for the coming week and we will see higher rates in the coming week.

Dick Lepre

Senior loan officer,
RPM Mortgage, San Francisco

The techs are mixed but we should see slightly higher Treasury yields and higher mortgage rates in the coming week. In the longer term, note that the techs are starting a long term (12 to 15 months) bull cycle (higher prices, lower yields) which should see lower rates later this year. This could enable refinancing of mortgages made in the last 10 months of 2018.

Joel Naroff

President and Chief Economist, Naroff Economics, Holland, Pennsylvania

Rates will go up — as long as the budget agreement holds.

Jim Sahnger

Mortgage planner, C2 Financial Corporation, Palm Beach Gardens, Florida

Rates will go higher. We've enjoyed a nice run since we topped out in the middle of November, but the rally is looking a little tired. Rates may be pressured a bit from here by the threat of a shutdown being taken off the table in Washington as well as a potential resolve to the trade riff with China. Inflation continues to remain in check with CPI unchanged in January compared to a 0.1percent expected change. Rates shouldn't move a lot, just a little higher until traders regain their focus.

             

Shashank Shekhar

CEO,
Arcus Lending, San Jose, California

Mortgage Rates will move higher. When there is uncertainty on the economic or geopolitical front, money managers usually move the money from stocks to bonds as a measure of safety. Since Mortgage Backed Securities (MBS) is a type of bond, that movement helps lower the mortgage rates to the borrowers. Two recent developments are taking the "fear" out of the market right now: expectation of a deal to avert the government shutdown and positive momentum on trade talks. Assuming they move forward in the next couple of days, expect MBS to take a beating which will result in mortgage rates rising higher.

18% say rates will go down

  

Michael Cox

Founding director and executive-in-residence of the O'Neil Center for Global Markets & Freedom SMU Cox School of Business & former chief economist, Dallas Federal Reserve Bank, Dallas

The trend in the 30-year Treasury rate still appears to be downward, but the pace of decline has slowed to a crawl, bringing weekly change within the 0 to 2 basis point range, which would argue for an "unchanged" call.  But more talk of a slowing economy, rising delinquencies on car loans and continued slow inflation will likely tip the magnitude of the interest rate decline this week beyond two basis points. I'm thus voting: down.

36% say rates will remain unchanged

Greg McBride, CFA

Senior vice president and chief financial analyst, Bankrate.com

Inflation is tame and we still don't have visibility on the pace of GDP growth so bond yields and mortgage rates will remain in a holding pattern for now.

Logan Mohtashami

Senior loan officer, AMC Lending Group, Irvine, California

Rates will stay the same. Once again we are back at this 2.71 percent level on the 10-year yield. We have tried three times now to break under 2.55 percent to 2.62 percent and all attempts have been rebuffed. It looks like the government shutdown will be averted and a China deal could be announced in the next couple months. The stock market has stabilized but hasn't broken over the key 2,800 level. A lot of the issues that were concerning Americans in the confidence indexes could be solved quickly and, unless our PMI data and global PMI data gets weaker or we get a stock market sell off, we can be in this range between 2.55 percent to 2.82 percent for a long time as CPI data once again came in today tamed.

  

Bob Moulton

President,
Americana Mortgage Group, Manhasset, New York

Rates are flat.

Les Parker

Senior vice president of LoanLogics, Trevose, Pennsylvania

Mortgage Rates will remain unchanged.  Here's a parody that asks us to face the reality of the Fed through The Flaming Lips question "Do You Realize?"  Do you realize that the Fed just made an about-face? Do you realize they're floating in place."  The trend to lower rates remains in place, but expect another week of consolidation.

About the Bankrate.com Rate Trend Index

Bankrate's panel of experts is comprised of economists, mortgage bankers, mortgage brokers and other industry experts who provide residential first mortgages to consumers. Results from Bankrate.com's Mortgage Rate Trend Index are released each Thursday.
Learn more about today's mortgage rates.