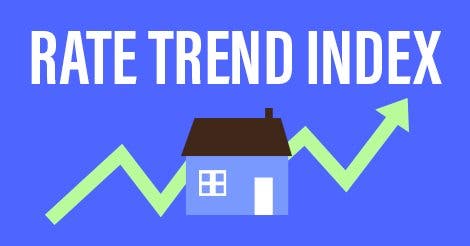 Each week, Bankrate surveys experts in the mortgage field to see where they believe mortgage interest rates are headed.
This week (Feb. 14-20), 56 percent of the panelists believe mortgage rates will rise over the next week or so; 13 percent think rates will fall; and 31 percent believe rates will remain relatively unchanged (plus or minus 2 basis points).
Calculate your monthly payment using Bankrate's mortgage calculator.
This week, will rates go up, down or remain unchanged?

| Up | Down | Unchanged |
| --- | --- | --- |
| 56% | 13% | 31% |
Read the comments and rate predictions of mortgage experts and Bankrate analysts below.
56% say rates will go up
Jim Burrington

Mortgage loan officer,
Grande Financial, Maumee, Ohio

Rates will move up slightly.

Derek Egeberg

Certified mortgage planning specialist and branch manager,
Academy Mortgage, Yuma, Arizona

With the stock market rocketing back to record levels, look for mortgage rates to continue to drift higher. Expect interest rates to start with a "5" by summer.

Greg McBride, CFA

Senior vice president and chief financial analyst, Bankrate.com

Inflation fears have surfaced again, and the Fed does not seem likely to let market volatility get in the way of raising rates in March.

Shaun Meller

, Branch manager, Alterra Home Loans, Silverdale, Washington

This week will see several data points, including the MBA's survey of last week's applications, the Consumer Price Index (CPI), Retail Sales, the Producer Price Index (PPI), Jobless Claims, Empire Manufacturing, Philly Fed survey, Industrial Production and Capacity Utilization, and the NAHB Housing Market Index. The 10-Year Treasury yield rose to a four-year high Monday as concerns over inflation continued and rates crept higher, again. The 10-year went up to 2.88 percent, but then dropped to 2.85 percent with 30-year MBS prices showing slight improvement. I'm projecting that the small drop in the 10-year was just a breather, and rates will edge slightly higher.

Joel Naroff

President and Chief Economist, Naroff Economics, Holland, Pennsylvania

Rates will move up.

Elizabeth Rose

Branch Manager,
Movement Mortgage, Dallas

Sparks may be going off this Valentine's week, but they're not alone; inflation is heating up as well. With the hotter-than-expected inflation data, I expect mortgage rates to continue to rise. As I've mentioned before, inflation is the arch enemy of bonds. The strong inflation numbers also give rise to rate hike fears. Expect more of the same as the economy continues to improve.

Shashank Shekhar

CEO,
Arcus Lending, San Jose, California

According to industry reports, the 30-year-fixed is now at a four-year high while the 15-year fixed touched a seven-year high. If that wasn't bad enough, readings for January Consumer Price Index (CPI), a key inflation data, came out much higher than expected. This further solidifies the expectation of higher inflation this year. Higher inflation typically causes Fed to increase the funds rate. It also has an adverse impact on the pricing of bonds. All this creates a perfect storm for mortgage rates to rise higher not just this week but for several months to come.
13% say rates will go down
Michael Becker

Branch manager, Sierra Pacific Mortgage, White Marsh, Maryland

Today's CPI, or consumer price index number, showed higher-than-expected inflation. This caused an immediate reaction in the bond market with yields and mortgage rates increasing. However, retail sales disappointed, indicating the consumer may be tapped out. With the price of oil dropping lately, I think that inflation will slow in the coming weeks. Once the market sees inflation slowing and the consumer weaker than expected, I think we will see a rally in interest rates. I expect lower rates in the coming week.

Les Parker

Senior vice president of LoanLogics, Trevose, Pennsylvania

Here's a song parody of a 1967 hit. "Sunday will never be the same. Bonds made a bottom-start; It must be back again." Rates dropped Sunday after testing key levels. Global equity markets present ugly technical pictures worldwide. Some say they are "mere corrections," as the pros head for the exits. Provided the dollar remains stable to strong, expect lower rates soon.
31% say rates will remain unchanged
About the Bankrate.com Rate Trend Index
Bankrate's panel of experts is comprised of economists, mortgage bankers, mortgage brokers and other industry experts who provide residential first mortgages to consumers. Results from Bankrate.com's Mortgage Rate Trend Index are released each Thursday.