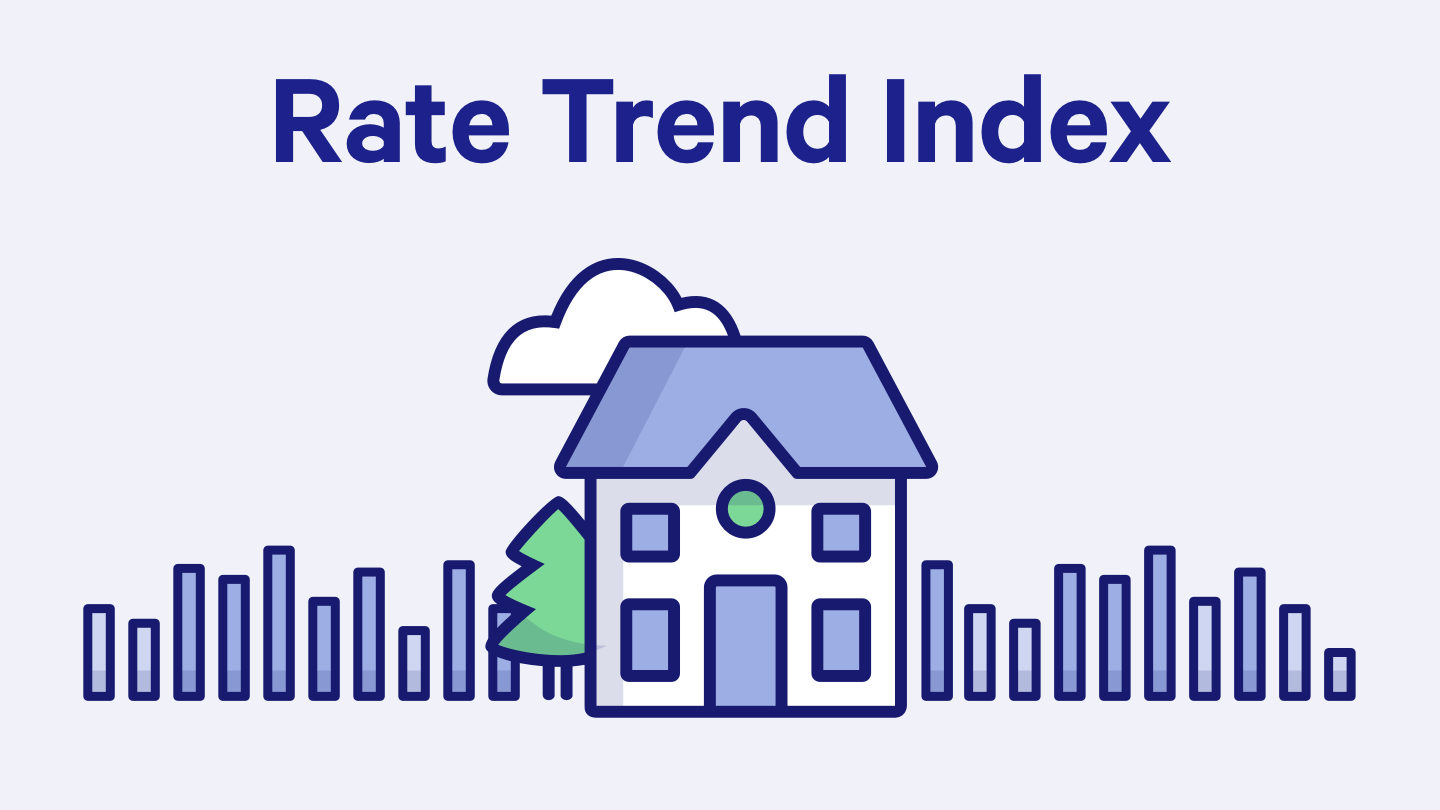 Each week, Bankrate surveys experts in the mortgage field to see where they believe mortgage interest rates are headed.
In the week ahead (June 19-26), 13 percent predict rates will rise; 53 percent think rates will fall; and 33 percent predict rates will remain relatively unchanged (plus or minus 2 basis points). Calculate your monthly payment using Bankrate's mortgage calculator.
This week, will rates go up, down or remain unchanged?

| Up | Down | Unchanged |
| --- | --- | --- |
| 13% | 53% | 33% |
Read the comments and rate predictions of mortgage experts and Bankrate analysts below.
13% say rates will go up

Joel Naroff
President and Chief Economist, Naroff Economics, Holland, Pennsylvania
Rates will rise. Markets act irrationally to a Trump-Xi meeting.

Les Parker
Senior vice president of LoanLogics, Trevose, Pennsylvania
Mortgage rates will go up. Here's a parody based on "The Times They Are A-Changin," by Bob Dylan: "Ten year's drenched to the bone. If good yield for it; Is worth savin'; Then you better start sellin'; Or you'll sink like a stone; For the times they are a-changin.'" The European Central Bank is getting looser and the Fed is staying pat. Rates can go much lower, but for now they will back up.
53% say rates will go down

Michael Becker
Branch manager, Sierra Pacific Mortgage, White Marsh, Maryland
At the conclusion of their June meeting, the Federal Reserve did not disappoint markets that were expecting a dovish statement. The Fed hinted at a July cut, dropped their "patient" on rates statement and added that "uncertainties" around its outlook have increased. This was a key statement and markets took it as a sign the Fed will cut rates in either July or September with one more cut in 2019 and a third in 2020. Bonds are rallying on this news and mortgage rates are improving. Unless we get some improvement in trade negotiations with China, I expect mortgage rates to improve next week.


Michael Cox
Founding director and executive-in-residence of the O'Neil Center for Global Markets; Freedom SMU Cox School of Business; former chief economist, Dallas Federal Reserve Bank, Dallas
Rates will move down slightly next week.

Michelle Dugan
Mortgage broker, MS Lending, LLC, Ridgeland, Mississippi
As expected, the statement from the Fed meeting strongly suggested that we will see a decrease in rates next month. This news was friendly to mortgage bonds. I believe we will continue to see a downward trend in mortgage rates over the next week.

Dick Lepre
Senior loan officer, RPM Mortgage, San Francisco
Rates will trend downward next week. The technical bull market was unaffected by the Federal Open Market Committee (FOMC) statement on June 19. We will soon see the 10-year Treasury lower than 2 percent, with a technical forecast of 1.8 percent still in place. There are three things the FOMC looks at in order to determine policy: GDP, jobs and CPI. With the first quarter GDP at 3.07 percent and the most recent estimate from the Atlanta Fed at 2.0 percent, the Fed did not feel compelled to lower. The May jobs report from the BLS was weak, but the Fed would need to see successive weak jobs to feel compelled. The Fed wants CPI close to 2.0 percent. Most recent data showed overall CPI at 1.8 percent and core at 2.0 percent. No compulsion there.

Greg McBride, CFA
Senior vice president and chief financial analyst, Bankrate.com
All eyes will now be on the G20 Summit in Osaka, Japan for indications of progress on the U.S.-China trade front.

Bob Moulton
President,
Americana Mortgage Group, Manhasset, New York
Rates are stable.

Elizabeth Rose
Certified mortgage planning specialist, AmCap Home Loans, Plano, Texas
Rates will fall. Today, the FOMC concluded its two-day meeting, leaving rates unchanged. The Fed removed their "patience" stance which set the stage for a cut next month. The Fed acknowledged inflation pressures have receded, cutting its PCE forecast for the remainder of the year. This is great for home loan rates. PCE is the favorite inflation gauge, and inflation is the enemy of mortgage bonds. Low inflation, low rates. Mortgage bonds liked the news and are in rally mode.
33% say rates will remain unchanged

Derek Egeberg
Certified mortgage planning specialist and branch manager,
Academy Mortgage, Yuma, Arizona
Look for rates to remain stable at these levels.

Nancy Vanden Houten, CFA
Senior economist, Stone and McCarthy Research Associates, New York
Rates will remain unchanged.

Robert Johnson, PhD, CFA, CAIA
Professor of finance, Creighton University, Omaha, Nebraska
Rates will stay the same. While the Fed didn't cut rates, Chairman Powell indicated that "the case for additional accommodation has strengthened." While rates will likely be flat in the short-term, the bias is downward over the long-term.

Logan Mohtashami
Senior loan officer, AMC Lending Group, Irvine, California
Rates will stay flat. Last week I talked about the key 2.04 percent level on the 10-year yield being a double bottom test. It looks like we are going to close below that today after the Fed decided not to cut rates but leave a rate cut very open in the future. If we can close below 2.04 percent and get next-day bond buying to follow through action, we have the potential of the 10-year yield getting toward 1.60 percent at some point this year. The key to lower rates, if that level is broken, are a few very important factors, such as: a weaker domestic PMI and global trade data; the stock market selling off thus driving more dollars to bonds; and headlines like the trade war with China, Japan and Europe; debt-ceiling issues; and a hard Brexit can drive panic bond buying.

Jim Sahnger
Mortgage planner, C2 Financial Corporation Jupiter, FL
The Federal Reserve met Wednesday and chatter about the meeting and the Fed was largely about when the next rate move would be and who would be calling for it. President Trump has voiced he believes rates should be lower and that Chairman Powell may no longer be the right person for the job. Powell satisfied the markets with a no-rate-cut decision Wednesday and left the door open to cuts in coming meetings. Markets reacted slightly favorable upon the release, but we'll need to see meaningful movement from here before we get a major rate move.
About the Bankrate.com Rate Trend Index
Bankrate's panel of experts is comprised of economists, mortgage bankers, mortgage brokers and other industry experts who provide residential first mortgages to consumers. Results from Bankrate.com's Mortgage Rate Trend Index are released each Thursday.