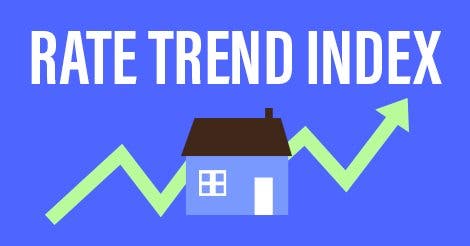 Each week, Bankrate surveys experts in the mortgage field to see where they believe mortgage interest rates are headed.
This week (Feb. 20-27), 9 percent of panelists believe mortgage rates will rise over the next week or so; 27 percent think rates will fall; and 64 percent believe rates will remain relatively unchanged (plus or minus 2 basis points).
Calculate your monthly payment using Bankrate's mortgage calculator.
This week, will rates go up, down or remain unchanged?

| Up | Down | Unchanged |
| --- | --- | --- |
| 9% | 27% | 64% |
Read the comments and rate predictions of mortgage experts and Bankrate analysts below.
9% say rates will go up
Greg McBride, CFA

Senior vice president and chief financial analyst, Bankrate.com

If the Fed minutes reveal internal disagreement between raising rates or holding steady, we'll likely see bond yields and mortgage rates move up. If hopes that the Fed is on the sidelines for the remainder of the year are underscored, then rates will fall further.

27% say rates will go down

Logan Mohtashami

Senior loan officer, AMC Lending Group, Irvine, California

Normally, I would say unchanged because we have been in this range on the 10-year yield for some time and, no matter what happens with China, oil, Fed or the economic data, we can't break this range between 2.55 percent and 2.82 percent. However, I am going to say lower yields from this 2.65 percent 10-year yield print today because the stock market is at a key technical level and, if we can't break over 2,800 on the S&P 500, you might see a rotation into bonds just for a week. We need to see a close below 2.55 percent and next-day bond buying for rates to drop.

Les Parker

Senior vice president of LoanLogics, Trevose, Pennsylvania

Mortgage Rates will go down. Here's a parody of the song "For You" about impatient love for lower rates sung by Rita Ora and Liam Payne from the movie "Fifty Shades Freed:" "Been trading for a lifetime for you; Been trending for a lifetime for you; Wasn't looking for much 'til Bonds broke through." Low inflation plus low growth equals low rates but, unfortunately, with high uncertainty around the globe it's time for some movement to lower rates.

Elizabeth Rose

Branch Manager,
Movement Mortgage, Dallas

Mortgage rates will drop. Mortgage bonds are poised for continued improvement.

64% say rates will remain unchanged

Michael Becker

Branch manager, Sierra Pacific Mortgage, White Marsh, Maryland

Over the last few weeks the 10-year Treasury note has been in a consolidating pattern with yields trading in an ever tighter range. Mortgage rates follow the 10-year Treasury and have similarly been consolidating with small differences in rates on a day to day and week to week basis. At some point, rates will break out of this tight range and we will see either a spike or drop in rates. If global economic concerns dominate markets, then we will see a drop in rates. If optimism based on progress on trade wars or central bank dovishness prevails in the markets, then there will be a spike in rates. For now, I think rates continue their consolidation pattern and that mortgage rates will be flat in the coming week.

Michael Cox

Founding director and executive-in-residence of the O'Neil Center for Global Markets & Freedom SMU Cox School of Business & former chief economist, Dallas Federal Reserve Bank, Dallas

Rates won't see a change.

Dick Lepre

Senior loan officer,
RPM Mortgage, San Francisco

Rates will remain flat. The technicals of the 30-year Treasury Bond future are mixed. The important thing is that the longer term technical prognosis is for lower Treasury yields and mortgage rates.

Bob Moulton

President,
Americana Mortgage Group, Manhasset, New York

Rates will be flat.

Joel Naroff

President and Chief Economist, Naroff Economics, Holland, Pennsylvania

Rates will stay the same.

Jim Sahnger

Mortgage planner, C2 Financial Corporation, Palm Beach Gardens, Florida

The economy continues to show cracks in continued growth and this should keep rates in check. The Fed recognized that growth is becoming a concern in its minutes from its last meeting and without sustained growth, inflation just isn't there. With little inflation fears, rates can stay range bound for now.

About the Bankrate.com Rate Trend Index

Bankrate's panel of experts is comprised of economists, mortgage bankers, mortgage brokers and other industry experts who provide residential first mortgages to consumers. Results from Bankrate.com's Mortgage Rate Trend Index are released each Thursday.
Learn more about today's mortgage rates.