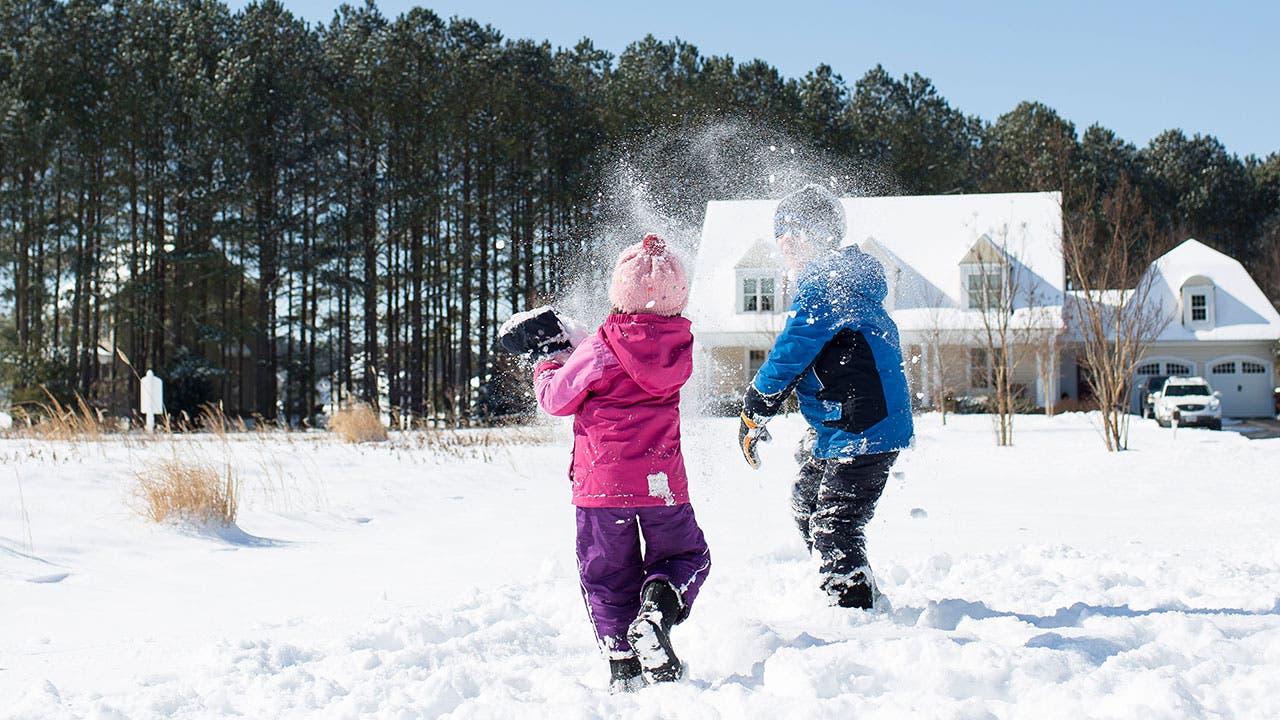 Another week, another drop in mortgage rates.
The benchmark 30-year fixed mortgage rate fell to a one-year low of 4.52 percent, down from 4.54 percent a week ago, according to Bankrate's latest survey of the nation's largest mortgage lenders. The average rate for 15-year fixed loans and 5/1 adjustable-rate mortgages both fell by 1 basis point, to 3.93 percent and 4.20 percent, respectively.
House hunters who haven't yet locked in their loan might want to act soon before rates — and borrowing costs — move up. If you have a higher interest rate on your current mortgage, you may want to speak with a lender to see how much money you could save by refinancing your loan. A mortgage refinance calculator can estimate how much you might save on monthly payments by snagging a lower rate — or by switching to a shorter loan term.
It's also worth noting that home values have increased in many markets. That means you could have enough equity to consider a cash-out refinance if you need money to renovate your home or consolidate high-interest debt.
Mortgage rates this week
The benchmark 30-year fixed-rate mortgage fell this week to 4.52 percent from 4.54 percent, according to Bankrate's weekly survey of large lenders. A year ago, it was 4.52 percent. Four weeks ago, the rate was 4.62 percent. The 30-year fixed-rate average for this week is 0.58 percentage points below the 52-week high of 5.10 percent, and is identical to the 52-week low of 4.52 percent.
The 30-year fixed mortgages in this week's survey had an average total of 0.37 discount and origination points.
Over the past 52 weeks, the 30-year fixed has averaged 4.74 percent. This week's rate is 0.22 percentage points lower than the 52-week average.
The 15-year fixed-rate mortgage fell to 3.93 percent from 3.94 percent.
The 5/1 adjustable-rate mortgage fell to 4.20 percent from 4.21 percent.
The 30-year fixed-rate jumbo mortgage was flat at 4.47 percent.
At the current 30-year fixed rate, you'll pay $507.87 each month for every $100,000 you borrow, down from $509.06 last week.
At the current 15-year fixed rate, you'll pay $736.18 each month for every $100,000 you borrow, down from $736.68 last week.
At the current 5/1 ARM rate, you'll pay $489.02 each month for every $100,000 you borrow, down from $489.60 last week.
Results of Bankrate.com's weekly national survey of large lenders conducted Feb. 20, 2019, and the effect on monthly payments for a $165,000 loan:
Jump in refinancing drives higher total loan applications
The continued slide in mortgage rates seems to be prompting more borrowers to take action.
Mortgage applications rose 3.6 percent from a week ago, according to data from the Mortgage Bankers Association's weekly survey for the week ending Feb. 15.
The gain was led by a surge in refinance activity, which increased 6 percent from the previous week while purchase applications rose 2 percent in the same time period.
"After four consecutive declines, purchase applications increased almost 2 percent over the week and 2.5 percent compared to a year ago," said Joel Kan, MBA's associate vice president of industry surveys and forecasts, in a statement. He added the uptick is "showing some promise as we edge closer to the spring homebuying season."
Lower rates also gave more homeowners a strong incentive to refinance than they had in recent weeks, Kan said.
Builder confidence jumps ahead of buying season
As rates continue to drop, homebuyers aren't the only ones who are regaining their optimism.
Homebuilder confidence jumped 4 points to a reading of 62 on the National Association of Home Builders/Wells Fargo Housing Market Index.
Lower mortgage rates, along with a job market that continues to fire on all cylinders, are helping buoy positive sentiment among builders, said NAHB Chairman Randy Noel in a statement.
"In the aftermath of the fall slowdown, many builders are reporting positive expectations for the spring selling season," Noel said.
Robert Dietz, NAHB's chief economist, added: "Builder confidence levels moved up in tandem with growing consumer confidence and falling interest rates."
Housing affordability continues to be a challenge, though, due to rising costs from "excessive regulations," as well as a lack of land, an ongoing labor shortage and tariffs on building materials, Dietz said. Tariffs, in particular, are making it harder for companies to build new homes at affordable prices.
The "Bankrate.com National Average," or "national survey of large lenders," is conducted weekly. The results of this survey are quoted in our weekly articles and national media outlets. To conduct the National Average survey, Bankrate obtains rate information from the 10 largest banks and thrifts in 10 large U.S. markets. In the Bankrate.com national survey, our Market Analysis team gathers rates and/or yields on banking deposits, loans and mortgages. We've conducted this survey in the same manner for more than 30 years, and because it's consistently done the way it is, it gives an accurate national apples-to-apples comparison.