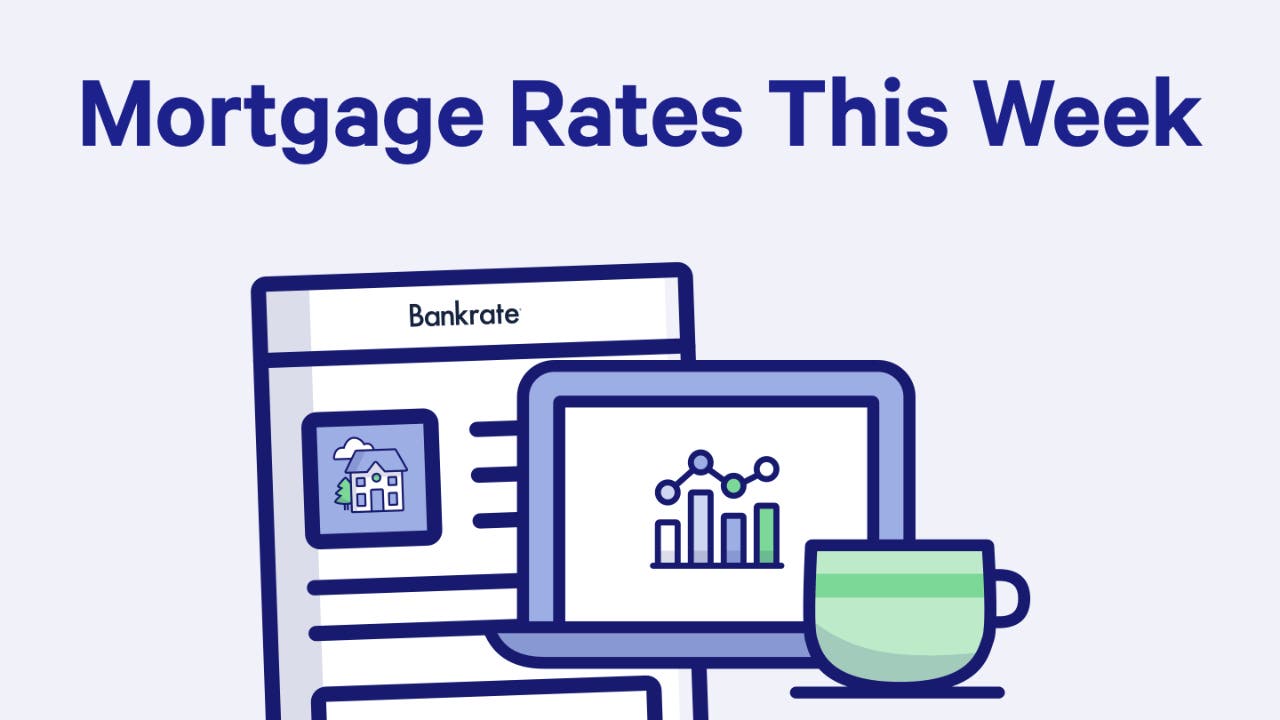 The benchmark 30-year fixed-rate mortgage jumped this week to 3.92 percent from 3.77 percent, according to Bankrate's weekly survey of large lenders. A year ago, it was 5.01 percent. Four weeks ago, the rate was 3.97 percent. The 30-year fixed-rate average for this week is 1.18 percentage points below the 52-week high of 5.10 percent, and is 0.18 percentage points higher than the 52-week low of 3.74 percent.
The 30-year fixed mortgages in this week's survey had an average total of 0.33 discount and origination points.
Over the past 52 weeks, the 30-year fixed has averaged 4.33 percent. This week's rate is 0.41 percentage points lower than the 52-week average.
The housing market stays strong
Fueled by low interest rates and a robust labor market, housing activity indicators point to continued improvement, according to the Federal Reserve's monthly economic snapshot published on Tuesday. This is good news amid lackluster consumer spending and moderate payroll growth. 
"Single-family housing starts and permits have rebounded over the past three months. New and existing home sales rose in August. A still-strong labor market and low mortgage rates could continue to provide support to housing," the report states.
Mortgage applications inch up; refinances take biggest piece of the pie
Mortgage applications moved up by 0.5 percent from one week earlier, according to the latest data from the Mortgage Bankers Association's Weekly Mortgage Applications Survey. According to a report by Ellie Mae, refinances accounted for more than 50 percent of closed mortgages in September, the first month this year that conventional refinances made up more than half of total conventional loans.
"The ongoing interest rate volatility is impacting a borrowers' ability to lock in the lowest rate possible. Despite a slight rise in mortgage rates last week, refinance applications increased 4 percent and were 199 percent higher than a year ago," said Joel Kan, associate vice president of economic and industry forecasting, in a statement.
Mortgage rates this week
The 15-year fixed-rate mortgage rose to 3.23 percent from 3.15 percent.
The 5/1 adjustable-rate mortgage rose to 3.63 percent from 3.50 percent.
The 30-year fixed-rate jumbo mortgage rose to 3.84 percent from 3.76 percent.
At the current 30-year fixed rate, you'll pay $472.81 each month for every $100,000 you borrow, up from $464.25 last week.
At the current 15-year fixed rate, you'll pay $701.70 each month for every $100,000 you borrow, up from $697.82 last week.
At the current 5/1 ARM rate, you'll pay $456.33 each month for every $100,000 you borrow, up from $449.04 last week.
Results of Bankrate.com's weekly national survey of large lenders conducted October 16, 2019 and the effect on monthly payments for a $165,000 loan:
The "Bankrate.com National Average," or "national survey of large lenders," is conducted weekly. The results of this survey are quoted in our weekly articles and national media outlets. To conduct the National Average survey, Bankrate obtains rate information from the 10 largest banks and thrifts in 10 large U.S. markets. In the Bankrate.com national survey, our Market Analysis team gathers rates and/or yields on banking deposits, loans and mortgages. We've conducted this survey in the same manner for more than 30 years, and because it's consistently done the way it is, it gives an accurate national apples-to-apples comparison.