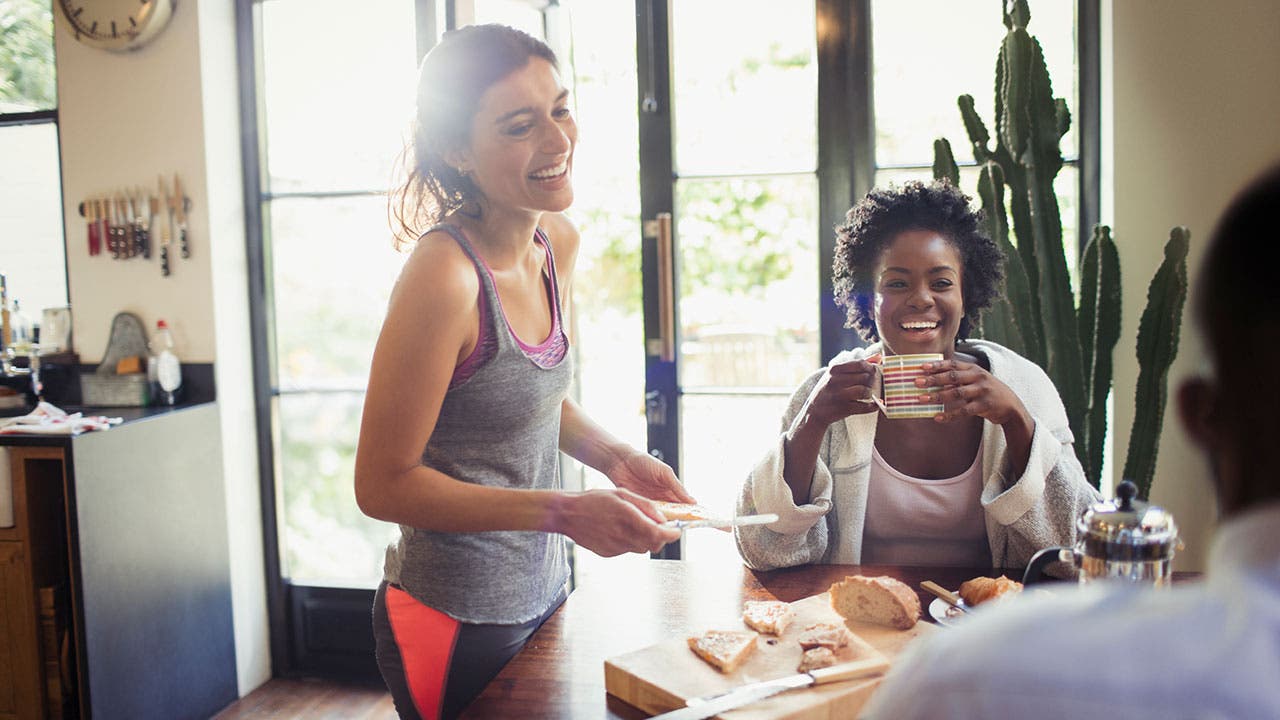 Mortgage rates continued to fall in the new year, and homebuyers and homeowners are jumping at the opportunity to snag a lower rate.
The benchmark 30-year mortgage rate fell to 4.63 percent, down from 4.68 percent a week ago, according to Bankrate.com's latest survey of the nation's largest mortgage lenders. That's the lowest average rate borrowers have seen since April 18, when it hit 4.58 percent. The benchmark rate peaked at over 5 percent in October.
The average 15-year fixed mortgage rate dipped four basis points to 4.07 percent while the average 5/1 adjustable-rate mortgage inched up one basis point to 4.27 percent.
Investors are parking their money in safer investments like U.S. Treasury bonds amid growing economic uncertainty. The government shutdown, which began Dec. 22 and drags on, and forecasts for slower U.S. and global economic growth, continue to drive mortgage rates lower.
For those in the market to buy a home or refinance their mortgage, lower rates are welcome news.
Mortgage applications, led by refinancing, surge as rates continue to fall
Total mortgage applications surged 23.5 percent from a muted holiday showing the previous two weeks, according to data from the Mortgage Bankers Association's applications survey for the week ending Jan. 4. The data includes an adjustment for the New Year's holiday.
Refinances led the way, jumping 35 percent from the previous week. The refinance share of mortgage activity increased to 45.8 percent of all applications, up from 42.7 percent the previous week — its highest level since February 2018, MBA reported. The average loan size for refinance applications reached a survey high at $339,800.
Refinancing activity has taken a beating in recent months as rates pushed north of 5 percent. But recent drops is spurring more homeowners to take a second look at refinancing, particularly if they're interested in cashing out some of the equity they've gained in recent years.
With home-price growth slowing in many parts of the country, potential homebuyers sprung into action to nab lower interest rates. As a result, purchase applications jumped 17 percent from the previous week.
"Purchase applications had their strongest week in a month, finishing over 4 percent higher than a year ago, as both conventional and government purchase activity bounced back with solid gains after a sluggish holiday season," said Joel Kan, MBA's associate vice president of economic and industry forecasts, in a statement.
Some loan types saw rate drops between 9 and 20 basis points, which are sizable decreases, Kan added.
"This drop in rates spurred a flurry of refinance activity — particularly for borrowers with larger loans," he said. "The surge in refinance activity also brought the refinance index to its highest level since last July."
The FHA share of total loan applications increased to 10.3 percent from 10 percent the week prior, and the VA share of applications hit its highest level since March 2017 at 11.6 percent, up from 11 percent the previous week.
Mortgage rates this week
The benchmark 30-year fixed-rate mortgage fell this week to 4.63 percent from 4.68 percent, according to Bankrate's weekly survey of large lenders. A year ago, it was 4.18 percent. Four weeks ago, the rate was 4.83 percent. The 30-year fixed-rate average for this week is 0.47 percentage points below the 52-week high of 5.10 percent, and is 0.43 percentage points greater than the 52-week low of 4.20 percent.
The 30-year fixed mortgages in this week's survey had an average total of 0.37 discount and origination points.
Over the past 52 weeks, the 30-year fixed has averaged 4.72 percent. This week's rate is 0.09 percentage points lower than the 52-week average.
The 15-year fixed-rate mortgage fell to 4.07 percent from 4.11 percent.
The 5/1 adjustable-rate mortgage rose to 4.27 percent from 4.26 percent.
The 30-year fixed-rate jumbo mortgage fell to 4.54 percent from 4.55 percent.
At the current 30-year fixed rate, you'll pay $514.44 each month for every $100,000 you borrow, down from $517.44 last week.
At the current 15-year fixed rate, you'll pay $743.20 each month for every $100,000 you borrow, down from $745.21 last week.
At the current 5/1 ARM rate, you'll pay $493.11 each month for every $100,000 you borrow, up from $492.53 last week.
Results of Bankrate.com's weekly national survey of large lenders conducted January 9, 2019 and the effect on monthly payments for a $165,000 loan:
The "Bankrate.com National Average," or "national survey of large lenders," is conducted weekly. The results of this survey are quoted in our weekly articles and national media outlets. To conduct the National Average survey, Bankrate obtains rate information from the 10 largest banks and thrifts in 10 large U.S. markets. In the Bankrate.com national survey, our Market Analysis team gathers rates and/or yields on banking deposits, loans and mortgages. We've conducted this survey in the same manner for more than 30 years, and because it's consistently done the way it is, it gives an accurate national apples-to-apples comparison.