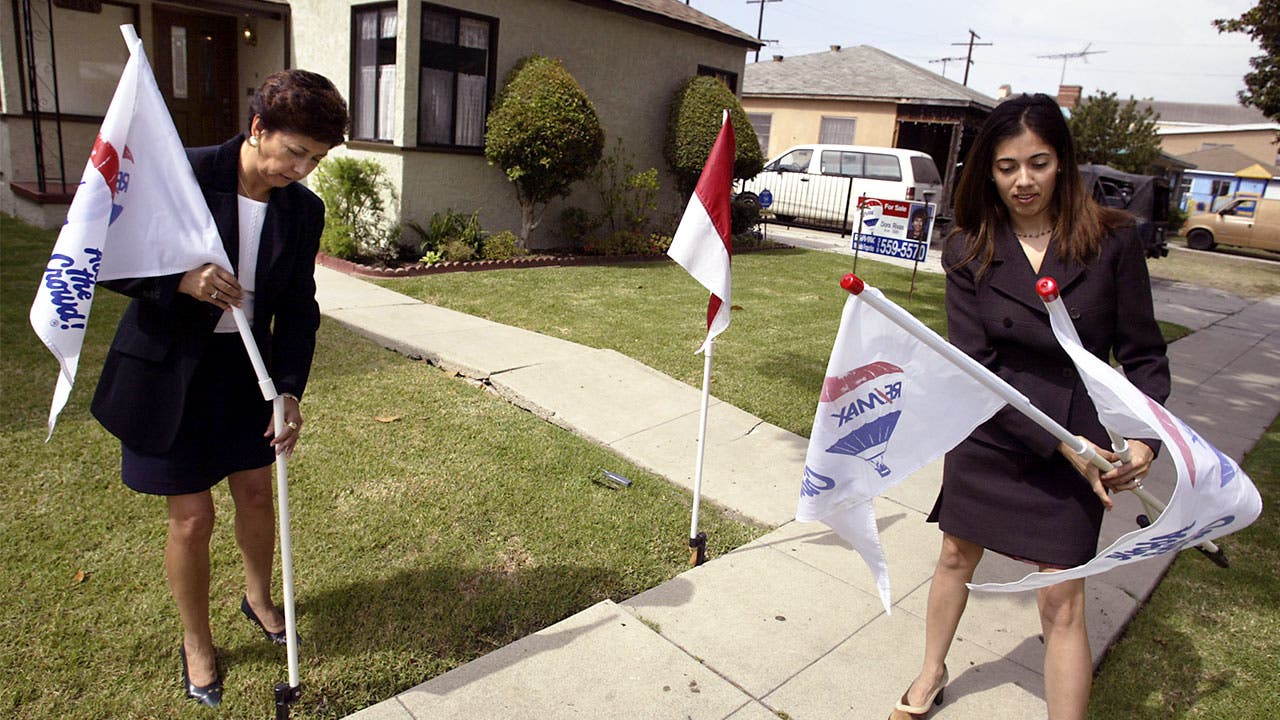 Mortgage rates increased to a nearly seven-year high in Bankrate's latest survey of large lenders.
The average 30-year fixed mortgage rate increased to 4.78 percent this week, up from 4.74 percent last week. The small increase was enough to put the average rate at its highest point since July 2011, when the average was 4.79 percent.
Treasury notes light the way for climbing rates
The 10-year Treasury yield on Tuesday reached 3.1 percent for the first time since July 2011. Mortgage rates tend to follow the direction of the 10-year Treasury.
As go 10-year Treasury yields, so go mortgage rates. Yesterday the 10-yr Treasury yield closed at highest level since July 2011. Today, latest @Bankrate survey has avg 30-yr fixed mortgage rate at 4.78%, also highest since July 2011.

— Greg McBride, CFA (@BankrateGreg) May 16, 2018
Although rising mortgage rates mean pricier loans, they also signal a stable economy.
"Rising mortgage rates aren't making life any easier for homebuyers already being squeezed by a shortage of inventory and the resulting rise in home prices," says Greg McBride, CFA, Bankrate chief financial analyst. "But a look at the big picture is in order: Higher interest rates are the price we pay for an improving economy and higher inflation."
McBride predicts that higher rates aren't enough to dissuade buyers, although they might affect the types of homes they purchase.
"It's the better economy and the strong job market that gives people the confidence to buy homes," McBride says. "They may have to buy a different home as mortgage rates rise and crimp affordability, but they will buy. When mortgage rates were at record lows, the housing market was comatose because nobody wants to buy a house when the economy stinks."
Mortgage rates this week
The benchmark 30-year fixed-rate mortgage rose this week to 4.78 percent from 4.74 percent, according to Bankrate's weekly survey of large lenders.
The 30-year fixed mortgages in this week's survey had an average total of 0.31 discount and origination points.
The 15-year fixed-rate mortgage rose to 4.22 percent from 4.17 percent.
The 5/1 adjustable-rate mortgage rose to 4.19 percent from 4.16 percent.
The 30-year fixed-rate jumbo mortgage rose to 4.64 percent from 4.60 percent.
Results of Bankrate.com's weekly national survey of large lenders conducted May 16, 2018, and the effect on monthly payments for a $165,000 loan:
The "Bankrate.com National Average," or "national survey of large lenders," is conducted weekly. The results of this survey are quoted in our weekly articles and national media outlets. To conduct the National Average survey, Bankrate obtains rate information from the 10 largest banks and thrifts in 10 large U.S. markets. In the Bankrate.com national survey, our Market Analysis team gathers rates and/or yields on banking deposits, loans and mortgages. We've conducted this survey in the same manner for more than 30 years, and because it's consistently done the way it is, it gives an accurate national apples-to-apples comparison.