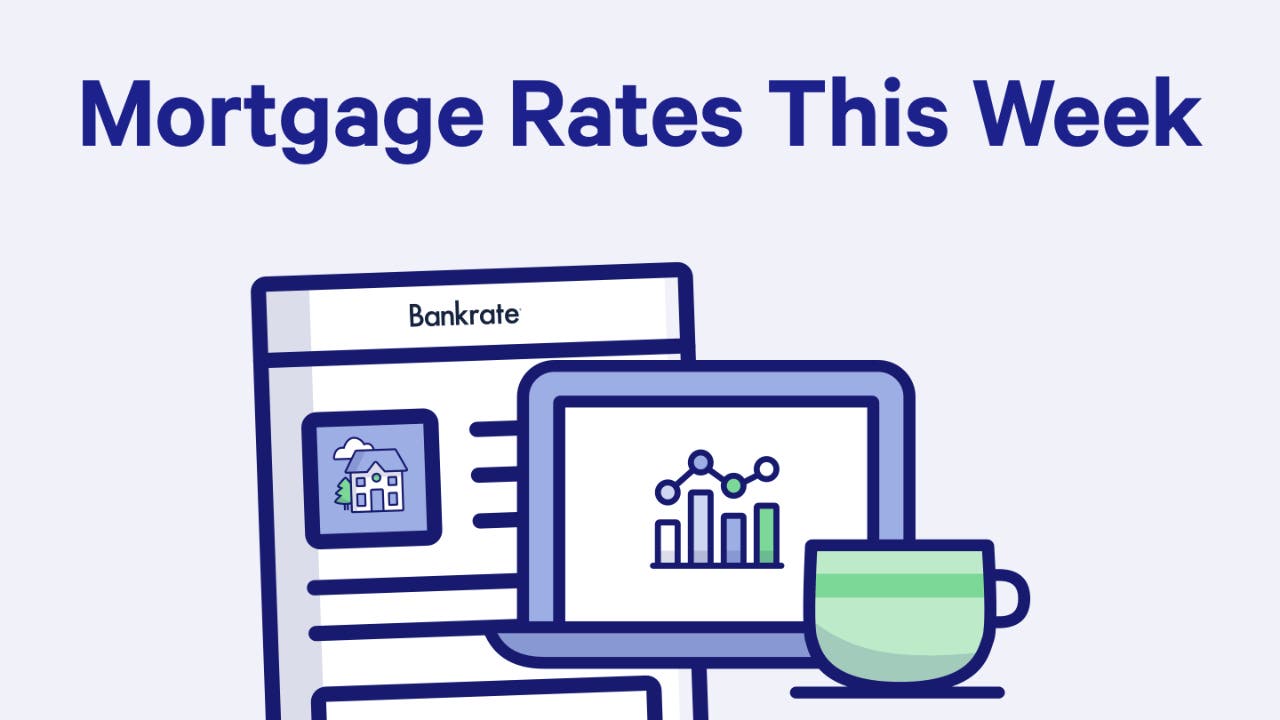 The benchmark 30-year fixed-rate mortgage surged this week to 3.97 percent from 3.87 percent a week ago, according to Bankrate's weekly survey of large lenders. A year ago, it was 4.88 percent and four weeks ago, the rate was 3.85 percent.
As the 30-year fixed rate inches closer to 4 percent, some homebuyers might worry that their window of affordability for a new mortgage is shrinking. But it's important to remember that rates are still relatively low when taking a longer view, says Greg McBride, CFA, Bankrate's chief financial analyst.


"Mortgage rates have reversed course in the past couple of weeks due to a more optimistic outlook on trade developments and the overall economy. But fear not, this just takes us back to where we were on July 31," McBride says.
While refinance activity is likely to wane on higher rates, homebuyers shouldn't be surprised to see more fluctuations in interest rates in the weeks or months to come, McBride adds.
"Mortgage rates are still a full percentage point below where they were just 10 months ago," he says. "The trade situation is certainly fluid, so don't rule out another drop in mortgage rates if talks collapse or the rhetoric gets ramped up."
Mortgage rates this week
The 30-year fixed-rate average for this week is 1.13 percentage points below the 52-week high of 5.10 percent, and is 0.23 percentage points higher than the 52-week low of 3.74 percent.
The 30-year fixed mortgages in this week's survey had an average total of 0.31 discount and origination points.
Over the past 52 weeks, the 30-year fixed has averaged 4.42 percent. This week's rate is 0.45 percentage points lower than the 52-week average.
The 15-year fixed-rate mortgage rose to 3.31 percent from 3.22 percent.
The 5/1 adjustable-rate mortgage rose to 3.82 percent from 3.71 percent.
The 30-year fixed-rate jumbo mortgage rose to 3.83 percent from 3.81 percent.
At the current 30-year fixed rate, you'll pay $475.69 each month for every $100,000 you borrow, up from $469.95 last week.
At the current 15-year fixed rate, you'll pay $705.59 each month for every $100,000 you borrow, up from $701.21 last week.
At the current 5/1 ARM rate, you'll pay $467.10 each month for every $100,000 you borrow, up from $460.85 last week.
Results of Bankrate.com's weekly national survey of large lenders conducted September 18, 2019 and the effect on monthly payments for a $165,000 loan:
Total mortgage applications flatten; purchase activity surges
As mortgage rates move up, mortgage application demand is flattening. Total loan applications fell 0.1 percent last week from the week prior, according to data from the Mortgage Bankers Association's applications survey for the week ending Sept. 13.
Refinance applications took another dive as mortgage rates climbed, falling 4 percent from the previous week. On the other hand, seasonally adjusted purchase applications rose 6 percent over the same time period. On a seasonally unadjusted basis, purchase applications were 15 percent higher than the same week a year ago.
"The jump in U.S. Treasury rates at the end of last week caused mortgage rates to increase across the board," said Joel Kan, MBA's associate vice president of economic and industry forecasting, in a statement. "The purchase index increased for the third straight week to its highest reading since July."
Kan pointed to the average loan amount on purchase applications hitting its highest level since June, signaling that homebuying demand is still strong despite interest rate volatility.
Meanwhile, the refinance share of loan activity slipped to 57.9 percent of all applications, down from 60 percent the previous week. The ARM share of activity also fell to 5 percent of total applications.
Government-insured loan applications, however, are seeing an uptick in demand. The FHA share of activity jumped to 10.9 percent, from 9.3 percent the previous week. The VA share of activity rose to 12.7 percent from 11.9 percent and the USDA share of loan applications inched up to 0.6 percent from 0.5 percent.
The "Bankrate.com National Average," or "national survey of large lenders," is conducted weekly. The results of this survey are quoted in our weekly articles and national media outlets. To conduct the National Average survey, Bankrate obtains rate information from the 10 largest banks and thrifts in 10 large U.S. markets. In the Bankrate.com national survey, our Market Analysis team gathers rates and/or yields on banking deposits, loans and mortgages. We've conducted this survey in the same manner for more than 30 years, and because it's consistently done the way it is, it gives an accurate national apples-to-apples comparison.