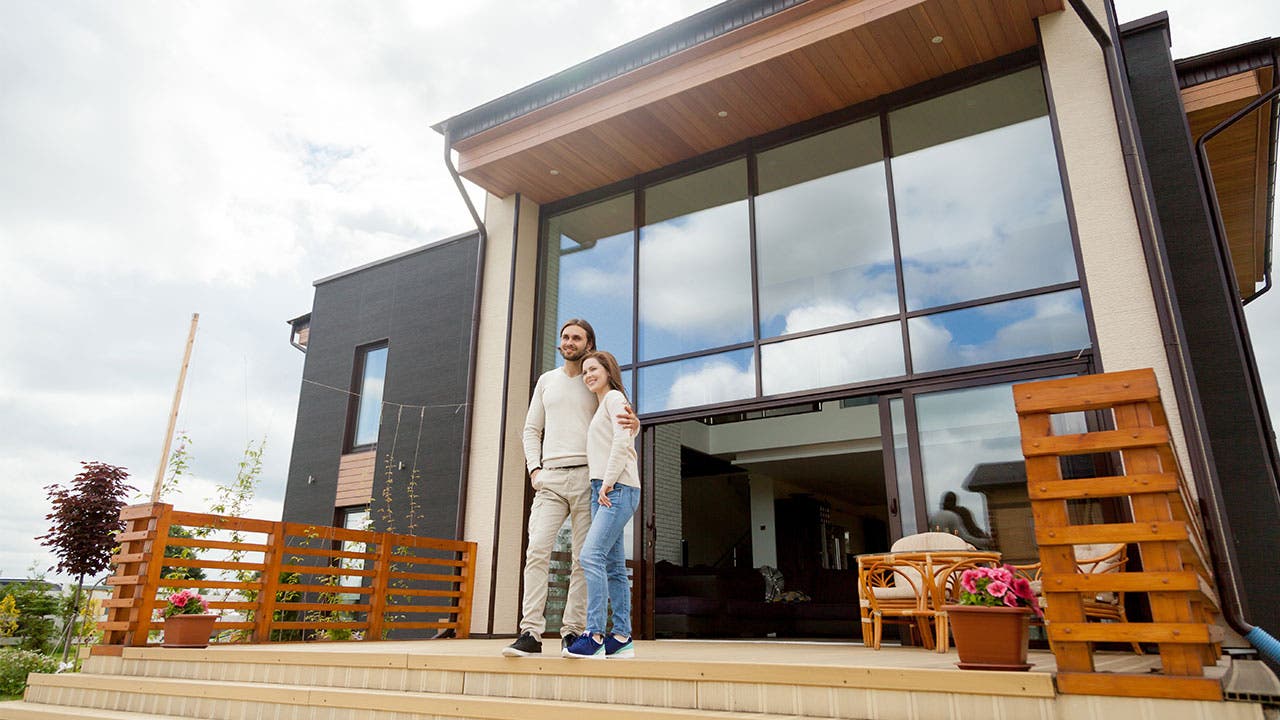 Mortgage rates slid again this week by 5 basis points to their lowest level in 13 months, giving buyers and refinancers more time to save on new home loans. The good news on rates came as the Federal Reserve indicated there would be no more rate hikes in 2019.
The benchmark 30-year fixed-rate mortgage fell this week to 4.44 percent from 4.49 percent, according to Bankrate's weekly survey of large lenders. A year ago, it was 4.58 percent. Four weeks ago, the rate was 4.52 percent. The 30-year fixed-rate average for this week is 0.66 percentage points below the 52-week high of 5.10 percent, and is identical to the 52-week low of 4.44 percent.
The 30-year fixed mortgages in this week's survey had an average total of 0.35 discount and origination points.
Over the past 52 weeks, the 30-year fixed has averaged 4.74 percent. This week's rate is 0.30 percentage points lower than the 52-week average.
The 15-year fixed-rate mortgage fell to 3.79 percent from 3.83 percent.
The 5/1 adjustable-rate mortgage was flat at 4.15 percent.
The 30-year fixed-rate jumbo mortgage fell to 4.38 percent from 4.43 percent.
At the current 30-year fixed rate, you'll pay $503.13 each month for every $100,000 you borrow, down from $506.09 last week.
At the current 15-year fixed rate, you'll pay $729.21 each month for every $100,000 you borrow, down from $731.20 last week.
At the current 5/1 ARM rate, you'll pay $486.10 each month for every $100,000 you borrow, unchanged from last week.
Results of Bankrate.com's weekly national survey of large lenders conducted March 20, 2019 and the effect on monthly payments for a $165,000 loan:
Fed outlook portends low mortgage rates in 2019
After two days of meetings, Fed Chair Powell announced that the Fed would reduce their balance sheet and all-but-said rate hikes would be benched in 2019 (with a possible hike next year) as the economy signals a downturn. Economic activity hit a speed bump after a strong fourth quarter, with the Fed predicting 2.1 percent economic growth in 2019, down from the December prediction of 2.3 percent.
Today's announcement might foreshadow further potential declines in mortgage rates, according to Danielle Hale, chief economist for Realtor.com.
"While a plus for homebuyers, if concerns about the economic outlook rattle consumer and homebuyer confidence, it could offset the benefit of lower mortgage rates," Hale said in a statement.
With some half dozen downgrades to various aspects of economic assessments, the unexpected slowdown has kept rising rates at bay, says Greg McBride, chief financial analyst at Bankrate.com.
"That, plus a looming Brexit and an as yet unfinalized trade agreement with China have kept downward pressure on bond yields and mortgage rates," McBride says.
For the fifth time in six weeks, mortgage applications ticked up, according to the  Mortgage Bankers Association's Weekly Mortgage Applications Survey. The seasonally adjusted Purchase Index inched up by 0.3 percent from last week, while the unadjusted Purchase Index rose by 1 percent compared with this time last week.
FHA loans remained flat, claiming the same 10.4 percent of market share as it did last week. VA loan applications rose by 4 basis points this week to 10.6 percent of all applications.
All this means that homebuyers who are hoping to lock in a low mortgage rate can enter homebuying season with confidence.
The "Bankrate.com National Average," or "national survey of large lenders," is conducted weekly. The results of this survey are quoted in our weekly articles and national media outlets. To conduct the National Average survey, Bankrate obtains rate information from the 10 largest banks and thrifts in 10 large U.S. markets. In the Bankrate.com national survey, our Market Analysis team gathers rates and/or yields on banking deposits, loans and mortgages. We've conducted this survey in the same manner for more than 30 years, and because it's consistently done the way it is, it gives an accurate national apples-to-apples comparison.