Synovus Bank Review 2022
Updated November 18, 2022
At Bankrate we strive to help you make smarter financial decisions. While we adhere to strict , this post may contain references to products from our partners. Here's an explanation for .
At a glance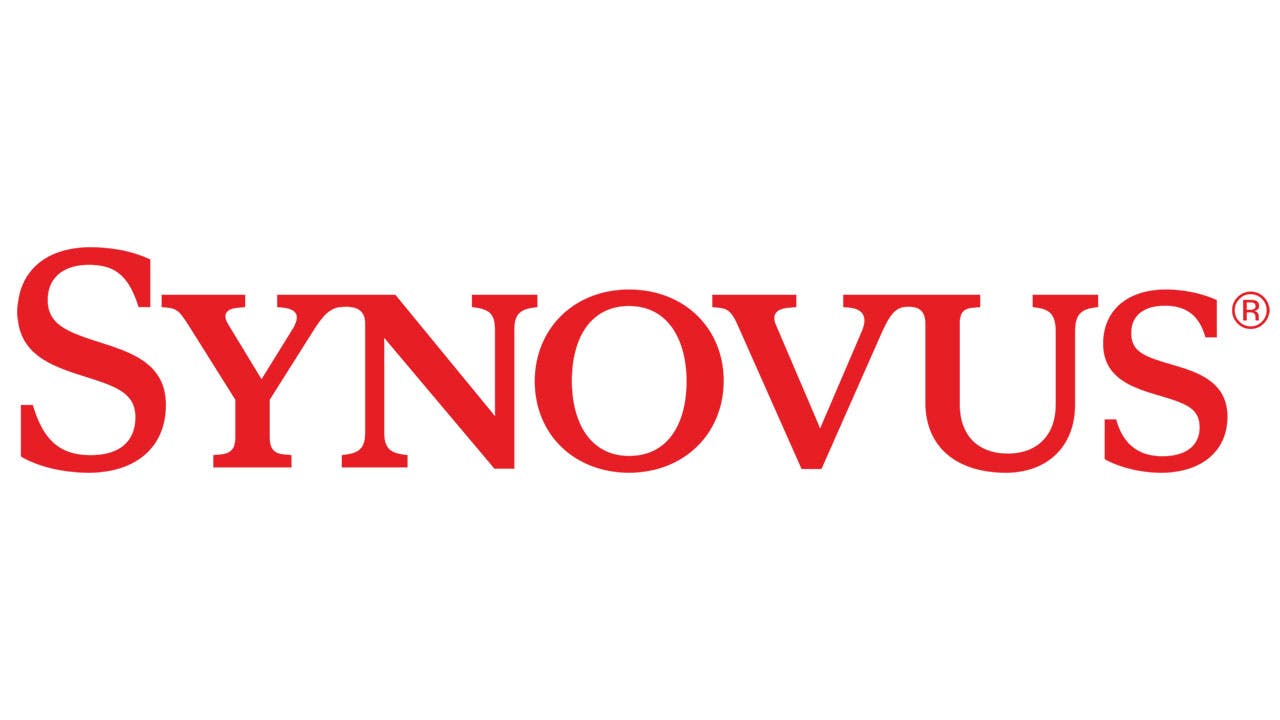 About Bankrate Score
Hover for more
Overview
Synovus is an FDIC-insured bank that is an attractive option for consumers looking for a full menu of personal banking products, including checking, savings and money market accounts, CDs, health savings accounts, credit cards, mortgages, and financial planning and investment services. Although it serves primarily the Southeast, its digital banking tools expand its reach beyond its five-state branch footprint.
Highlights
Member FDIC
Savings Account
View offer
Member FDIC
Savings Account
View offer

Member FDIC
Savings Account
View offer
Overall
Established in 1888, Synovus is a full-service bank that offers deposit products, loans and financial planning and investing services.
Pros
It's a good fit for customers in the Southeast who like a combination of branch and digital banking.

It offers a wide selection of CD terms, enabling savers to build a CD ladder.
Cons
It has branches in only five states: Georgia, Florida, Alabama, Tennessee, South Carolina.

The ATM network is geographically limited to the Southeast.

You can find higher yields at other banks.
Synovus Bank bank products
Synovus Bank savings overview
Synovus offers three savings accounts, but for this review Bankrate focused on the Personal Savings account. The interest-bearing account requires only $100 to open. Rates are not competitive. Much higher yields can be found at other banks, especially online banks.

There is a $5 monthly fee unless you maintain a $200 "relationship" balance across all of your Synovus deposit and investment accounts. The account comes with digital banking options, such as online bill payment.


Pros
The opening deposit for Personal Savings is fairly low.

Account holders have access to online bill pay and other digital banking features.
Cons
APYs are low; many online banks offer far better rates.

There is a $5 monthly service charge unless you keep a combined $200 "relationship" balance across Personal Savings and other Synovus deposit and investment accounts.

You get two free withdrawals/transfers a month, then there is a $3 fee per occurrence.
Bank experience
Customer service hours by telephone are 7 a.m. to 11 p.m. Eastern time, seven days a week. Synovus offers online and digital banking, as well as person-to-person payment capability using Zelle. Customers can add Synovus-issued credit/debit cards for use in digital wallets, including Apple Pay.
Synovus has ATM access in the Southeast, as well as free use of Presto! ATMs at Publix grocery stores.
The Synovus website contains personal financial calculators and educational articles on topics such as tips for building an emergency fund and how to prepare for a financial setback.
About Synovus Bank
Based in Columbus, Georgia, Synovus is a full-service financial company that offers personal, business and corporate banking products and services throughout the Southeast. It has 309 branches in Georgia, Florida, Alabama, Tennessee and South Carolina. It provides loans and deposit products, investment services, financial planning and wealth management.
Review methodology
With so many financial institutions to choose from, it can be hard to know who to trust. Bankrate's ever-growing list of bank and credit union reviews is updated regularly. Our editorial team analyzes and reviews each institution across deposit products such as savings accounts, checking accounts, certificates of deposit (CDs) and money market accounts (MMAs). Banks are rated by important factors such as offered interest rates, fees, minimum balance requirements, access to funds and more.
We assign a score to each type of account and its features, weigh them carefully based on importance to account holders and determine an overall score.
Read our full review methodology
.