Synovus Bank Review 2020
AT A GLANCE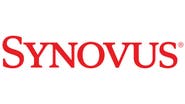 Established in the late 1800s, Synovus is a full-service, FDIC-insured bank that is an attractive option for consumers looking for earnings on deposits. Though the institution primarily serves the Southeast, its digital banking services expand its reach beyond its five-state branch footprint.
Established in the late 1800s, Synovus is a full-service, FDIC-insured bank that offers checking, savings and money market accounts. It also offers savers a variety of CD terms.
What we like
It's a good fit for both branch and online banking.

Wide selection of CD terms.
What we don't
It has branches in only five states: Georgia, Florida, Alabama, Tennessee, South Carolina.

You can find higher yields elsewhere.

ATM network is geographically limited to Southeastern U.S.
OTHER CD OFFERS YOU MAY LIKE
Synovus offers CDs in a variety of terms. However, you can find much higher yields elsewhere.
A broad range of term lengths is offered.

Relatively low minimum to open a CD.
You can find higher yields on a 12-month CD elsewhere.
While you only need to deposit $100 to open the account, you can find higher yields elsewhere. You will also need to pay a $5 monthly fee unless you have at least a $200 ending balance on the last business day of the month in one of your accounts with the bank.
Minimum deposit is fairly low.
There is a monthly account maintenance fee.

Yields are better at many online banks.

Only two free withdrawals/transfers a month, then there is a $3 fee per occurrence.
With Synovus' Inspire checking account, you can earn interest on your everyday money. However, the requirements to avoid paying a monthly fee are steep for this account.
Abundant ATM access in the Southeast, including Presto ATMs at Publix grocery stores.

With the Inspire checking account, you will earn interest.
Not suited to people who like branch banking and live outside Synovus' five-state footprint.

High balance requirement across all accounts to avoid monthly $50 monthly service fee.
Synovus' Relationship Money Market Account is for dedicated savers. The bank offers different interest rate tiers, depending on your account balance. However, you can find higher rates elsewhere.
Minimum opening deposit of only $100.

The higher your balance, the higher APY you earn.
$10 monthly service fee unless you maintain a $2,500 balance across all accounts.

You can find higher yields at other banks.
Bank experience
You can telephone a customer service representative at Synovus seven days a week.

The website is a good source of information, too, though the bank doesn't publish its rates on deposits. You have to call for that information.

The site contains lots of calculators to help consumers make financial decisions and educational articles on personal finance topics. Synovus' brick-and-mortar branches and ATM network are limited to the Southeast, but consumers who find its accounts attractive can take advantage of them through digital banking.
About Synovus Bank
Based in Columbus, Georgia, Synovus serves the retail and commercial banking needs in the Southeast U.S. It has roughly $48 billion in assets and supports more than 290 branches in Georgia, Florida, Alabama, Tennessee and South Carolina. It is an established, full-service financial company, with loan and deposit products, investment services, financial planning and wealth management.
Libby Wells, Bankrate's chief copy editor, has more than 30 years of experience as a writer and editor for newspapers, magazines and online publications in South Florida. She has spent most of her career at The Palm Beach Post and Palm Beach Daily News, but she also did a previous stint at Bankrate as the credit card reporter. Libby is a native of Kentucky and a graduate of the University of Kentucky, where she earned a bachelor's degree in journalism. She's an avid fan of the legendary UK Wildcats basketball team.