AT A GLANCE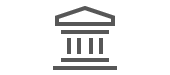 CFG Bank is a community bank in Maryland that offers competitive rates on CDs and money market accounts.
What we like
CFG Bank offers competitive rates.

Minimum deposits to open CDs are reasonable.

The bank's mobile app gets decent reviews.
What we don't
CFG Bank has only two branches.

It has a relatively small ATM network.

Higher APYs can be found elsewhere.
CFG Bank offers five CD terms, ranging from one year to five years. The APY is competitive. Moreover, the CDs require a minimum deposit of just $500, making them available to most savers.
Interest rates are competitive.

Minimum balance requirements are low.
You can still find higher yields elsewhere.

There are no specialty CDs, such as bump-ups or no-penalty CDs.
You must deposit $1,000 to open a money market account; however, you must park $25,000 into the account to earn the highest APY and $10,000 to avoid a $10 monthly fee.

Money market accounts do tend to require higher balances, but you can find alternatives with lower barriers to earn a high APY. ATM cards and check-writing are not available with the CFG money market account.
The APY is competitive.

Minimum deposit requirements are low.
You must maintain a $10,000 balance to avoid a $10 monthly fee.

A $25,000 balance is required to earn the highest interest rate.

Check-writing and ATM cards are not available with the account.
Bank experience
CFG Bank is mostly an online bank, with two physical branches in Maryland. Most interactions with the bank happen on your phone or laptop. CFG also has a highly rated mobile app. The bank does offer 24-hour telephone banking. CFG customers can use M&T Bank ATMs.

You can call customer service from 8:30 a.m. to 11 p.m. Monday through Thursday, 8:30 a.m. to 9 p.m. on Friday and 9 a.m. to 5 p.m. on Saturday.

The biggest detractors from the customer experience are the lack of peer-to-peer payment capability and the relatively small ATM network.
About CFG Bank
CFG Bank is a privately owned, FDIC-insured community bank with headquarters in Baltimore. It operates two branches in Maryland. The bank offers money market accounts and certificates of deposit.

At the time of Bankrate's review, CFG was not offering checking or standard savings accounts. Some products are available only in a branch; others are available only online. Readers can visit the bank's website for updates on product offerings.
Libby Wells, Bankrate's chief copy editor, has more than 30 years of experience as a writer and editor for newspapers, magazines and online publications in South Florida. She has spent most of her career at The Palm Beach Post and Palm Beach Daily News, but she also did a previous stint at Bankrate as the credit card reporter. Libby is a native of Kentucky and a graduate of the University of Kentucky, where she earned a bachelor's degree in journalism. She's an avid fan of the legendary UK Wildcats basketball team.