Wells Fargo Bank Review 2019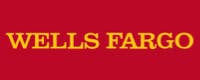 Matthew Goldberg is a consumer banking reporter at Bankrate. He graduated from Illinois State University with a bachelor's degree in mass communication and earned an MBA at William Paterson University. He began his writing career in 1998 at Sun Publications in Crystal Lake, Illinois. He was sports editor at The Daily Vidette, a sports reporter at The Journal Standard and a sports writer at The Quincy Herald-Whig. His work has also appeared in Sports Illustrated On Campus. He has been honored by both the Illinois Associated Press Editors Association and the Illinois Press Association. He also has more than seven years of financial services experience, in both banking and insurance.
Wells Fargo has more branches than any other bank in the U.S. The bank is embracing more consumer-friendly practices and upgrading its technology to regain trust with customers.
ABOUT OUR REVIEWS
The experts at Bankrate are continually researching, reviewing, and rating banks to help you objectively compare and choose institutions that fit your needs. To support our constant research we sometimes receive compensation from links you choose to click on.
Bankrate's overall ratings for financial institutions comprise weighted averages up to five stars of five main categories: customer service, savings accounts, checking accounts, money market accounts (MMAs) and certificate of deposit (CDs).
The Bankrate editorial team compiles publicly-available company data as well as information from the government organizations like the Federal Deposit Insurance Corp. for our review of each financial institution. App ratings are obtained from iTunes and Google Play. The interest rates, branch densities, fee amounts and other data was collected in fourth quarter 2018 and first quarter 2019.
When a financial firm offers more than one checking, savings or MMA accounts, Bankrate reviews the account with the highest APY. Each bank is evaluated based on the 12-month certificate of deposit (CD) it offers.
All reviews are prepared by Bankrate staff. Opinions expressed therein are solely those of the reviewer and have not been reviewed or approved by any advertiser. The information including rates and fees presented in the review is accurate at time of publication. Check the bank's website for the most current information.
About Wells Fargo
Founded in 1852 as a bank and express delivery company, Wells Fargo offers a full range of banking services, including checking accounts, savings accounts, CDs, money market accounts and mortgages. Traditionally a West Coast oriented bank, the company's reach grew tremendously with a 2008 acquisition of Charlotte-based Wachovia.
In 2016, the Consumer Financial Protection Bureau fined Wells Fargo $100 million for the widespread illegal practice of secretly opening unauthorized accounts, which has prompted the bank to revisit how it approaches sales.
If being able to visit a branch or go to your bank's ATM nearly everywhere, Wells Fargo is a good fit for you. If you want to take advantage of higher rates on deposits, this bank isn't your best choice.
Pros
With nearly 6,000 branches and 13,000 ATMs, Wells Fargo has the largest physical presence of any bank in the U.S.
Consumer-friendly overdraft policies, including Offers Overdraft Rewind, a product intended to improve the flow of credits and debits, especially near payday.
Fees on checking accounts can easily be avoided.
Industry leader in helping customers share their bank data with money management apps, like Mint, in a safer way.
Cons
Yields on certificates of deposit and savings accounts are low, like most large financial institutions.
There is an out-of-network ATM fee of $2.50 for checking account users.
Wells Fargo might be in nearly every state, but if you're in one of the 13 states that it doesn't have a presence in, you'll want to look elsewhere.