Northpointe Bank Review 2021
AT A GLANCE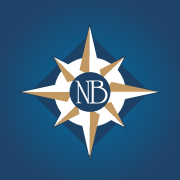 This Michigan-based regional bank is good for people looking for competitive annual percentage yields (APYs) while paying low or no fees. However, the bank only supports a single branch, so it's not the best option for those who want to do most of their banking in-person.
Northpointe Bank is a Grand Rapids, Michigan-based bank that offers a variety of deposit products with competitive rates to its customers and charges low (if any) fees for the accounts.
What we like
Account fees are generally low.

Rates are competitive, but not quite at the top-tier.

Northpointe reimburses ATM surcharges from other banks up to $15 per month.
What we don't
There's only a single branch available for customers to visit.

Customer service hours are limited.

In order to receive the highest rates, you'll need to deposit a sizable chunk of money into certain accounts.
OTHER CD OFFERS YOU MAY LIKE
The bank offers 10 different terms of certificates for customers to choose from. The rates offered are competitive, although you'll need at least $1,000 to open one. If you take your money out before maturity, early withdrawal penalties will apply. Northpointe doesn't currently offer no-penalty CDs, but customers can stash their certificates in an IRA account for added tax advantages on the interest.
There are a wide range of flexible term lengths available from seven days to five years.

Northpointe's APYs across terms are generally above the national average.

You can also access the same CD rates through an IRA account.
Other banks with competitive rates have lower minimums to open a CD account.
OTHER SAVINGS OFFERS YOU MAY LIKE
Northpointe Bank's Ultimate Savings Account offers a competitive interest rate without any of those pesky monthly fees that some other banks may charge. However, you'll need to have at least $5,000 in the account to earn the best available rate. Northpointe also offers an exceptional APY for its Kid's Savings Account, but the rate drops drastically on balances above $10,000.
You'll receive a competitive APY well above the national average.

There's a low minimum needed to open an account.

You won't be charged any monthly service fees.
You'll need at least $5,000 in your Ultimate Savings Account to get the highest APYs.

If you decide to close your account within the first 120 days, there's a $10 fee on the way out.
OTHER CHECKING OFFERS YOU MAY LIKE

Member FDIC
Checking account
Northpointe Bank offers a free checking account and an interest-bearing one. The free account is true to its naming with no monthly fees and takes just $100 to open. While you won't get access to any Northpointe ATMs, you'll get reimbursed up to $15 in ATM surcharges from other banks each month. For the interest checking account, you'll get highly competitive rates, but you'll need a balance of at least $2,500 to earn interest.
There's a low minimum to open a free checking account.

The bank offers a generous ATM reimbursement each month.

You can get a custom debit card with the design of your choice.
You can access Popmoney for person-to-person (P2P) payments but there's a charge for each transaction.

Customers with less than $2,500 in their interest-bearing checking account do not receive any interest.

It will cost you $25 to stop payment (or cancel) a check, which is on the higher end compared to other banks.
Northpointe Bank's money market account offers attractive rates, but only if you can maintain a deposit of at least $2,500 in the account. And you'll need at least $5,000 to get the highest APYs. The account does offer check-writing privileges to customers.
You'll get a competitive rate as long as you have at least a few thousand dollars to deposit into the account.

You can get access to check writing with this account.

There are no monthly service fees.
The rate you receive is much lower when your balance is under $5,000, and you'll get no interest at all if your account drops below $2,500.

While the APYs are competitive, you'll find higher rates at some online banks and credit unions.

There's a $15 excess transaction fee per item if you go over the limit of six transactions in a month.
Bank experience
If you're looking for some general help with your accounts, phone support is only available on weekdays between 8 a.m. and 6 p.m Eastern. You'll still have the option to use certain automated banking services via the phone on a 24/7 basis. Popmoney is available for customers looking for a P2P service. Surprisingly, Northpointe does not yet offer customizable account alerts.
About Northpointe Bank
Northpointe Bank is a Grand Rapids, Michigan-based bank that offers competitive interest rates to its banking customers and charges low fees (if any) for the accounts.

Established in 1999, the regional bank offers checking accounts, money market accounts, CDs and savings accounts. However, Northpointe only supports one branch, so expect to do most of your banking online. Northpointe Bank also offers a number of home loan options.
About the author Brian Beers is the senior wealth editor at Bankrate. He oversees editorial coverage of banking, investing, the economy and all things money. Previously, he was the director of editorial production for CNBC Digital where he received an Emmy-nomination for the long-form digital feature "Boom, Bust and Blame: The Inside Story of America's Economic Crisis." Brian is driven to help people learn more about their money and investments knowing that it could end up positively impacting them in a real-life financial decision someday. His work has been published on CNBC, Investopedia, MagnifyMoney, NBC Sports, The Drive and Yahoo. He also spent a number of years as the lead digital producer of SportsBiz with Darren Rovell. Brian holds a B.S. in finance from Syracuse University and lives in New York with his family.