Northpointe Bank Review 2022
AT A GLANCE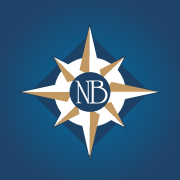 This Michigan-based regional bank is good for consumers looking for competitive annual percentage yields (APYs) while paying low or no fees. However, the bank only has just one branch, so it's not the best option for those who want to do most of their banking in-person.
Northpointe Bank is a Grand Rapids, Michigan-based bank that offers a variety of deposit products with competitive rates and charges low (if any) fees for the accounts.
What we like
Account fees are generally low.

Rates are competitive but not the best.

Northpointe reimburses ATM surcharges from other banks up to $15 a month.
What we don't
Northpointe has just one branch.

Customer service hours are limited.

High minimum balances are required to earn the highest rates on certain accounts.
Northpointe offers 10 terms of certificates to choose from and rates are competitive, although at least $1,000 is needed to open an account. If funds are withdrawn before maturity, an early withdrawal penalty applies. A no-penalty CD isn't available, but Northpointe customers can stash their certificates in an IRA account for added tax advantages on the interest.
A wide range of flexible term lengths are available from seven days to five years.

Northpointe's APYs across terms are generally above the national average.

The same CD rates are accessible through an IRA account.
Other banks with competitive rates have lower minimums to open a CD account.
OTHER SAVINGS OFFERS YOU MAY LIKE
Northpointe Bank's Ultimate Savings Account offers a competitive interest rate without the pesky monthly fees that some other banks charge. At least $5,000 is required, however, to earn the best available rate. Northpointe also offers an exceptional APY for its Kid's Savings Account, but the rate drops drastically on balances above $10,000.
Northpointe offers a competitive APY well above the national average.

Accounts can be opened with just $100.

There are no monthly service fees.
At least $5,000 is needed in the Ultimate Savings Account to get the highest APYs.

Accounts closed within the first 120 days are subject to a $10 fee.
OTHER CHECKING OFFERS YOU MAY LIKE

Member FDIC
Checking account
Northpointe Bank offers both free and interest-bearing checking accounts. With no monthly fees, the free account is true to its name and requires just $100 to open. Northpointe doesn't have its own ATMs, but customers do get reimbursed up to $15 in ATM surcharges from other banks each month. For the interest checking account, you'll get highly competitive rates, but a balance of at least $2,500 is needed to earn interest.
There's a low minimum to open a free checking account.

The bank offers a generous ATM reimbursement each month.

Customers can get a custom debit card with the design of their choice.
Popmoney is available for person-to-person payments but there's a charge for each transaction.

Customers with less than $2,500 in their interest-bearing checking account receive no interest payment.

Stop payment orders (canceled checks) cost $25 each, which is on the higher end compared to other banks.
Northpointe Bank's money market account offers attractive rates, but only if a deposit of at least $2,500 is maintained in the account — and at least $5,000 is needed to get the highest APYs. The account does offer check-writing privileges.
Competitive rates are available with a deposit of at least $2,500.

Check writing is available.

No monthly service fees are charged.
Rates received are much lower when balances fall under $5,000, and no interest is earned at all on accounts with balances below $2,500.

The APYs are competitive, but higher rates can be found at online banks and credit unions.

An excess transaction fee of $15 per item applies when the limit of six transactions in a month is exceeded.
Bank experience
Customers looking for general help with accounts will find that phone support is only available weekdays 8 a.m. to 6 p.m. Eastern time, though some automated banking services are available 24/7. Popmoney is available for customers looking for a P2P service. Northpointe does not yet offer customizable account alerts.
About Northpointe Bank
Northpointe Bank is a Grand Rapids, Michigan-based bank that offers competitive interest rates to its banking customers and charges low or no fees on its accounts.

Established in 1999, the regional bank offers checking accounts, money market accounts, CDs and savings accounts. Northpointe, however, has but one branch, so out-of-area customers can expect to do most banking online. Northpointe Bank also offers a number of home loan options.
Karen Bennett is a consumer banking reporter at Bankrate. She uses her finance writing background to help readers learn more about savings and checking accounts, CDs, and other financial matters. Karen brings decades of writing and reporting experience to the table, including the roles of credit cards writer for travel website Million Mile Secrets and money and career writer for The Cheat Sheet. Her work has also appeared in USA Today, Illinois Legal Times, and several Chicago, Milwaukee, and Washington, D.C. newspapers. In addition, she's worked in the areas of marketing and business development, and she was product manager for a consumer money-saving website. When she's not writing Bankrate articles, she can often be found cheering her kids on at soccer games, cooking and reading up on saving for retirement and other personal finance topics.