Northpointe Bank Review 2022
Updated November 15, 2022
At Bankrate we strive to help you make smarter financial decisions. While we adhere to strict , this post may contain references to products from our partners. Here's an explanation for .
At a glance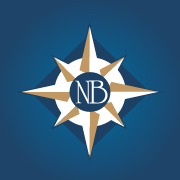 About Bankrate Score
Hover for more
Overview
This Michigan-based regional bank is good for consumers looking for competitive annual percentage yields (APYs) while paying low or no fees. However, the bank only has just one branch, so it's not the best option for those who want to do most of their banking in-person.
Highlights
High APY
Low Fees
No Monthly Fees

Member FDIC
Savings Account
View offer

Member FDIC
Savings Account
View offer

Member FDIC
Savings Account
View offer
Overall
Northpointe Bank is a Grand Rapids, Michigan-based bank that offers a variety of deposit products with competitive rates and charges low (if any) fees for the accounts.
Pros
Account fees are generally low.

Rates are competitive but not the best.

Northpointe reimburses ATM surcharges from other banks up to $15 a month.
Cons
Northpointe has just one branch.

Customer service hours are limited.

High minimum balances are required to earn the highest rates on certain accounts.
Northpointe Bank bank products
Northpointe Bank savings overview
Northpointe Bank's Ultimate Savings Account offers a competitive interest rate without the pesky monthly fees that some other banks charge. At least $5,000 is required, however, to earn the best available rate. Northpointe also offers an exceptional APY for its Kid's Savings Account, but the rate drops drastically on balances above $10,000.


Pros
Northpointe offers a competitive APY well above the national average.

Accounts can be opened with just $100.

There are no monthly service fees.
Cons
At least $5,000 is needed in the Ultimate Savings Account to get the highest APYs.

Accounts closed within the first 120 days are subject to a $10 fee.
Member FDIC
Savings Account
Bank experience
Customers looking for general help with accounts will find that phone support is only available weekdays 8 a.m. to 6 p.m. Eastern time, though some automated banking services are available 24/7. Popmoney is available for customers looking for a P2P service. Northpointe does not yet offer customizable account alerts.
About Northpointe Bank
Northpointe Bank is a Grand Rapids, Michigan-based bank that offers competitive interest rates to its banking customers and charges low or no fees on its accounts.
Established in 1999, the regional bank offers checking accounts, money market accounts, CDs and savings accounts. Northpointe, however, has but one branch, so out-of-area customers can expect to do most banking online. Northpointe Bank also offers a number of home loan options.
Review methodology
With so many financial institutions to choose from, it can be hard to know who to trust. Bankrate's ever-growing list of bank and credit union reviews is updated regularly. Our editorial team analyzes and reviews each institution across deposit products such as savings accounts, checking accounts, certificates of deposit (CDs) and money market accounts (MMAs). Banks are rated by important factors such as offered interest rates, fees, minimum balance requirements, access to funds and more.
We assign a score to each type of account and its features, weigh them carefully based on importance to account holders and determine an overall score.
Read our full review methodology
.