What can drive up your car insurance?
Most drivers know their car insurance premiums will increase if they drive recklessly, cause an at-fault accident or receive too many speeding tickets. But many cautious policyholders don't realize that other activities, such as texting while driving, can also cause their premiums to rise.
Auto insurance companies are paying close attention to the everyday factors that cause people to get into wrecks, says Robert U'Ren, senior vice president of Quality Planning Corp., a San Francisco company that helps auto insurers to validate information for underwriting policies.
Anything a person does that distracts him while driving, from reading a text message to drinking coffee, increases the chance that he could get into an accident and makes him riskier to insure, says U'Ren. "If the driver does get into an accident as a result of his behavior, his next policy renewal would reflect it."
Experts say the following five activities could bump up the car insurance rates of unwitting drivers.
Texting while driving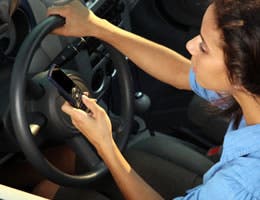 Oprah Winfrey's recent "No Phone Zone" campaign established a goal of getting drivers to stop texting and using cell phones while driving. But in many places, it is more than a media campaign, it's the law.
At least 25 states have regulations banning drivers from texting while operating a vehicle, according to the Governors Highway Safety Association in Washington, D.C. The statutes often go beyond mobile phones and apply to any portable machine capable of accessing the Internet or sending and receiving electronic messages.
Drivers who are caught violating the law could get a citation. And once someone receives a traffic ticket, even if no accident occurs, his car insurance premiums could increase as a result, says Dick Luedke, a spokesman for State Farm Insurance in Bloomington, Ill.
Even worse, if an accident occurs and it is determined that the driver was texting, that person could face more severe charges, such as reckless driving, or eventually time in jail.
Not wearing a seat belt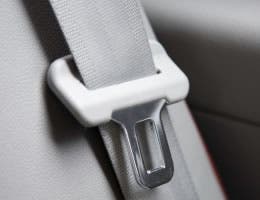 Many states have "click it or ticket" initiatives designed to motivate drivers and passengers to wear safety restraints, especially if they are riding with children.
Seat-belt enforcement is generally divided into primary and secondary categories. States with primary enforcement laws allow officers to ticket individuals for not wearing their seat belts, even if no other traffic offense has occurred, says Luedke.
Other states have secondary seat belt laws. In those jurisdictions, officers can still ticket offenders for not wearing their seat belts, but only if another traffic offense has occurred.
In either case, if a driver gets a citation for not using a seat belt, it could make him look "riskier" to his car insurance company, says Luedke. His premiums could increase at renewal.
Adding a teen to your policy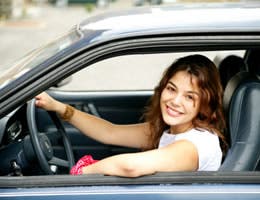 Teen drivers are more likely than other age groups to get into accidents and file claims. So, adding a newly licensed 16-year-old to your car insurance could cause your rate to climb, says Luedke.
With some research, policyholders can take steps to help make that rate increase as reasonable as possible, says Joel Ohman, a Certified Financial Planner in Tampa, Fla., and founder of CarInsuranceComparison.com.
He suggests that policyholders shop around for an insurer that offers lower premiums for young drivers.
"Owners can also encourage their children to qualify for good-student discounts," he says.
Missing credit card payments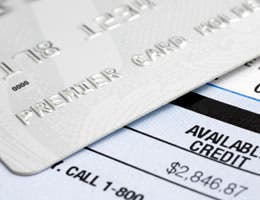 Policyholders may think their credit history has nothing to do with their car insurance costs. However, many insurers have determined that certain characteristics in a driver's credit report could increase the likelihood that the person would need to file an auto insurance claim, says Luedke.
That data is combined with other driver information to create the client's insurance score, which influences the size of the premium, he says.
"We don't look at the same credit characteristics as a bank, but we do look at enough to measure insurance risk," Luedke says.
If a driver has a low credit score but a good driving record, he may be able to find a better rate with a provider that doesn't put as much emphasis on the credit score, says Ohman.
Paying car insurance in installments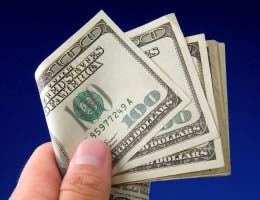 Choosing monthly, quarterly or semiannual options to pay your car insurance bill may seem convenient, but the choice can cost you more money because of installment fees, Ohman says.
Many consumers don't view the expense as a fee. Auto insurance companies list the charge as the norm while offering a "discount" to payers who pay everything upfront, says Ohman.
"It's a bit tricky to think of it as an extra charge when you pay by installments, but the fact is, if you aren't able to prepay your premium, you will probably end up paying more over the term," he says.
According to Luedke, there are administrative costs involved when car insurance companies receive several smaller payments. The costs are passed on to the policyholder as an installment fee.
The charge is typically less than $5 per installment. However, under a monthly plan, when the consumer pays the installment fee 12 times per year, the extra charges can add up, says Ohman.
Paying car insurance in installments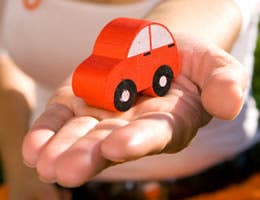 Read more about car insurance at Bankrate.com.