GTE Financial Review 2021
AT A GLANCE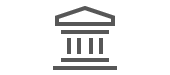 GTE is a full-service credit union offering checking, savings and money market accounts, CDs, IRAs and a host of other services and benefits. It offers a mobile app and bill pay to members, along with more than 20 physical locations and a big ATM network.
What we like
Most accounts require only a low minimum balance.

You'll get access to more than 30,000 fee-free ATMs.

There are a plethora of product options available, especially when it comes to checking account choices.
What we don't
Overdraft fees are up there at $35 per transaction with insufficient funds.

Yields at other top credit unions tend to be higher.

While GTE offers a number of solid digital features, its mobile app is not rated very highly.
OTHER CD OFFERS YOU MAY LIKE
Called "share certificates" rather than CDs, these certificates have terms ranging from six months to five years. They can also be issued as traditional or Roth IRA certificates, Coverdell ESA certificates and SEP certificates. Dividends are compounded on a monthly basis.
There are a wide variety of term lengths available.

Minimum deposit is only $500 to open an account.
Rates are slightly below the national average.

You can't make withdrawals in the first 60 days after the account is opened.
OTHER CHECKING OFFERS YOU MAY LIKE

Member FDIC
Checking account
GTE Financial offers four different checking accounts, including one for students between 12 and 24 years old. Its top account, Go Premium With GTE Secure comes with credit-monitoring and ID theft coverage, as well as other benefits like cell phone financial protection. Meanwhile Go Access Checking offers remote deposit, Zelle, friends and family transfers, as well as balance alerts.

Its 23 branch locations and network of 30,000 ATMs enable easy access to your money, especially if you live in the Tampa Bay area.
There's no minimum deposit to open a Go Access Checking account.

The $4.95 MSF on Go Access can easily be waived by enrolling in eStatements and making $500 in aggregate deposits or making 15 debit/credit card transactions.

The Go Premium account offers a ton of great benefits such as buyer's protection and credit monitoring. You'll also get a solid dividend rate on the first $3,000 in deposits.

GTE will waive one NSF fee per month on the Go Student account.
Overdraft and stop payment fees are each $35.00 and they can quickly add up.

There's a $3 fee to use an out-of-network ATM.

The mobile app is not highly rated in both the Google Play Store as well as Apple's App Store.
A GTE Financial money market account will earn about the same as a savings account, but you won't earn anything unless you have at least $10,000 in the account. Like all deposits at the credit union, your money market account is federally insured up to $250,000.
You can write up to six checks per month.

There's an option to open a business money market account.
If your balance is less than $10,000 you won't earn any dividends.

You can earn more from other banks and credit unions offering money market accounts.
OTHER SAVINGS OFFERS YOU MAY LIKE
It only takes $5 to become a member of GTE Financial and when you have $100 in your savings account, you can start earning interest. But you will pay a $7 monthly service fee (MSF) unless you have a minimum of $500 combined in checking, savings and loan balances.

GTE Financial has a special Early Savers account for kids under age 18 with no balance requirements or monthly fees.
You need just $5 to open an account.

The Early Savers account is very customer-friendly on fees.
The monthly fee of $7 isn't a welcome one, but it can be waived by meeting certain criteria.

Rate is below the national average for savings accounts.
Bank experience
GTE Financial is a worthy choice if you live in the Tampa Bay area, with 23 community financial centers. You will also have access to 30,000 ATMs. Customer service is available by phone seven days a week from 7 a.m. until 8 p.m. You can also use Live Chat on GTE's site to inquire about your account.

It can be somewhat difficult to find all the account details you need on the website. Plus the mobile app doesn't have glowing reviews, so it may be necessary to call customer service to get all your questions answered. Applications to open a new account can be done online.
About GTE Financial
GTE Financial is a well-established, full-service credit union serving individual members and businesses in the Tampa Bay area. It was founded during the Great Depression in 1935.

It offers a choice of checking and savings accounts, including options for young children and students. Deposits at GTE are covered by the National Credit Union Share Insurance Fund (NCUSIF).
About the author Brian Beers is the senior wealth editor at Bankrate. He oversees editorial coverage of banking, investing, the economy and all things money. Previously, he was the director of editorial production for CNBC Digital where he received an Emmy-nomination for the long-form digital feature "Boom, Bust and Blame: The Inside Story of America's Economic Crisis." Brian is driven to help people learn more about their money and investments knowing that it could end up positively impacting them in a real-life financial decision someday. His work has been published on CNBC, Investopedia, MagnifyMoney, NBC Sports, The Drive and Yahoo. He also spent a number of years as the lead digital producer of SportsBiz with Darren Rovell. Brian holds a B.S. in finance from Syracuse University and lives in New York with his family.