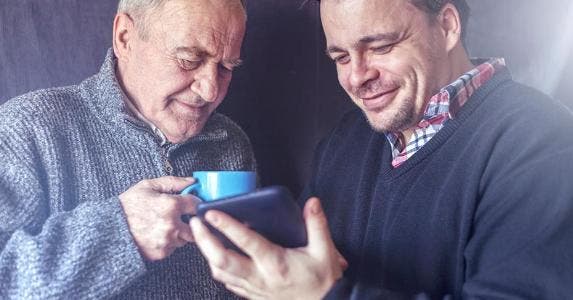 Dear Tax Talk,
I live with my father and I'm an only child. We have concerns about the fact that he is getting older, and you never know when your time is up. I'm receiving life insurance from him, and the house and his car are being willed to me. But we have heard that when he dies — and hopefully, that's not for a long time — I'll get hit with a lot of taxes as a life insurance beneficiary and for getting the house. I want to finish the remodel on it and live there for a very long time. Is it true that I will get taxed to death on this?
— Bryan
Dear Bryan,
You always hope for the best and plan for the worst. In this case, you will not be taxed because neither the life insurance proceeds nor the inherited property is subject to tax at the time of your father's death.
It is also important to break these 2 components into their essential parts: the life insurance proceeds on one hand, and the house on the other.
For a life insurance beneficiary, the IRS specifically excludes insurance proceeds from taxable income as outlined in IRS Publication 525. This is aside from the fact that it is coming from your father's death, and appears to be "inherited."
2 cases where you could be taxed for life insurance
If you decide to take the insurance payout in installments, and there is interest income included in the installment payments, the interest income is taxable.
If you earn interest on the life insurance proceeds, that interest will be taxable.
Think of the interest as a "bonus" to the original principal. By that I mean you will be taxed only on interest earned, not on the original amount you will have received.
Finally, the house and car will not throw you into a taxable position. IRS Publication 551 clearly states that inherited property is not subject to tax. However, if you decide to sell the property, you may realize a capital gain based on the sales price minus your "cost basis" in the property.
How is your cost basis determined, since you didn't buy the home and car and you don't have a cost per se? The IRS uses the fair market value of the assets at the date of your father's death to determine your basis.
So, if your father were to die on day 1 and you were to sell the property on day 30, there is likely very little, if any, fluctuation in price and thus, you would not recognize any capital gain.
However, if you were to hold the property for several years, and it appreciated in value, you would recognize a capital gain on the difference between the fair market value at the time of its sale minus the fair market value when your father passed.
It is very wise of you to take these things into consideration now as opposed to later. I wish your father a very long, full and healthy life and also hope that you continue to be very astute as it relates to financial matters.
Thanks for the great question and all the best to you and your father.
Ask the adviser
To ask a question on Tax Talk, go to the "Ask the Experts" page and select "Taxes" as the topic. Read more Tax Talk columns.
To ensure compliance with requirements imposed by the IRS, we inform you that any U.S. federal tax advice contained in this communication (including any attachments) is not intended or written to be used, and cannot be used, for the purpose of (i) avoiding penalties under the Internal Revenue Code or (ii) promoting, marketing or recommending to another party any transaction or matter addressed herein. Taxpayers should seek professional advice based on their particular circumstances.
Bankrate's content, including the guidance of its advice-and-expert columns and this website, is intended only to assist you with financial decisions. The content is broad in scope and does not consider your personal financial situation. Bankrate recommends that you seek the advice of advisers who are fully aware of your individual circumstances before making any final decisions or implementing any financial strategy. Please remember that your use of this website is governed by Bankrate's Terms of Use.