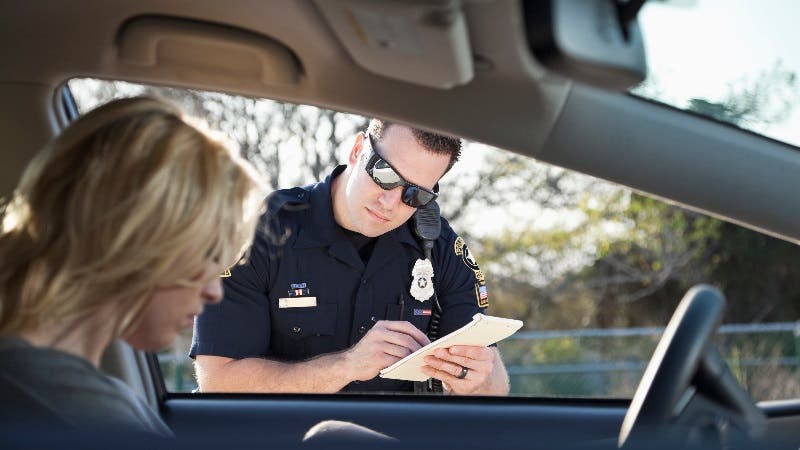 Driving under the influence of alcohol or drugs is dangerous to your safety and that of others. The impact lasts well beyond the event — even if you don't get into an accident, getting arrested and charged with a DUI will cost you thousands in legal fees, more expensive insurance premiums and could even jeopardize your job.
The differences between DUI, DWI, OVI and OUI
For the sake of simplicity, we will refer to convictions from driving under the influence of drugs or alcohol as a DUI. But there are several related terms you should be aware of:
DUI: Driving under the influence
DWI: Driving while impaired or intoxicated
OUI: Operating under the influence
OVI: Operating vehicle intoxicated
OMVI: Operating a motor vehicle impaired
Financial implications of a DUI
A report from the NHTSA found that almost 11,000 people in 2016 and 2017 died from drunk driving accidents. In addition to the bodily injury risk, driving under the influence comes with severe financial penalties — to deter individuals from getting behind the wheel impaired.
The costs of a DUI can be expensive for years. NOLO, an online library of consumer-friendly legal information, conducted a survey on how much a first-time DUI cost its readers. In the table below, we've combined their survey results with other sources to calculate how expensive a DUI can be.
A DUI will cost thousands of dollars over several years in fees, fines, testing and car insurance premiums. According to Esurance, the Alaska DMV estimates that a DUI costs the convicted driver almost $25,000 over 5 years.
How does a DUI affect your car insurance?
A DUI is a serious crime. Insurers consider those convicted of a DUI as high-risk drivers and therefore more expensive to insure. That's why insurance rates skyrocket after a DUI. Insurance rates can vary by state & situation, but a DUI will follow you for 7 to 10 years and count against your car insurance rates for at least three years.
Depending on the state, a DUI remains on your driving record between three and five years. In Pennsylvania and California, a DUI conviction will stay on your driving record for 10 years. A DUI conviction in Texas will remain on your record for life.
Can the insurance company drop you after a DUI?
If you have multiple violations and a DUI, an insurer may find it's too risky to insure you. If they suspect you will be responsible for expensive insurance claims, they may drop you. In some states, an insurer can't legally cancel your coverage after a DUI but they can choose not to renew you.
How to lower auto insurance rates after a DUI
Insurance rates jump up an average of $800 per year after a DUI. Consider the following ways one can lower auto insurance rates after a DUI:
Shop around
Each insurer measures risk differently. Shopping around and comparing car insurance companies could help you find cheaper auto insurance rates, even after a DUI. For example, Progressive Insurance states that they "only raise rates by a countrywide average of about 7% after one DUI."
Safeguard your driving record
Be more cautious than ever after a DUI conviction. Minor accidents or driving infractions like speeding tickets can trigger your insurance company to hike your rates again — or even drop you.
SR-22 Forms for DUI Auto Insurance
Your state may require you to file an SR-22 after a DUI to prove you're insured before you can drive again. Also known as a statement of financial responsibility, they're usually filed by your insurance company or agency on your behalf for a fee of around $25.
If you already have car insurance but need to add an SR-22, call your insurance company and request they file the paperwork. If you don't have insurance, you'll need to buy it and request an SR-22.
Bottom line
A DUI is a serious offense with long-standing consequences. The shame and hassle of such a conviction is bad enough — then there's the financial aftermath. Expect to pay thousands of dollars in lawyer's fees and court costs at first. Higher insurance premiums will follow. But there are steps you can take to save some money while you put your life back in order.