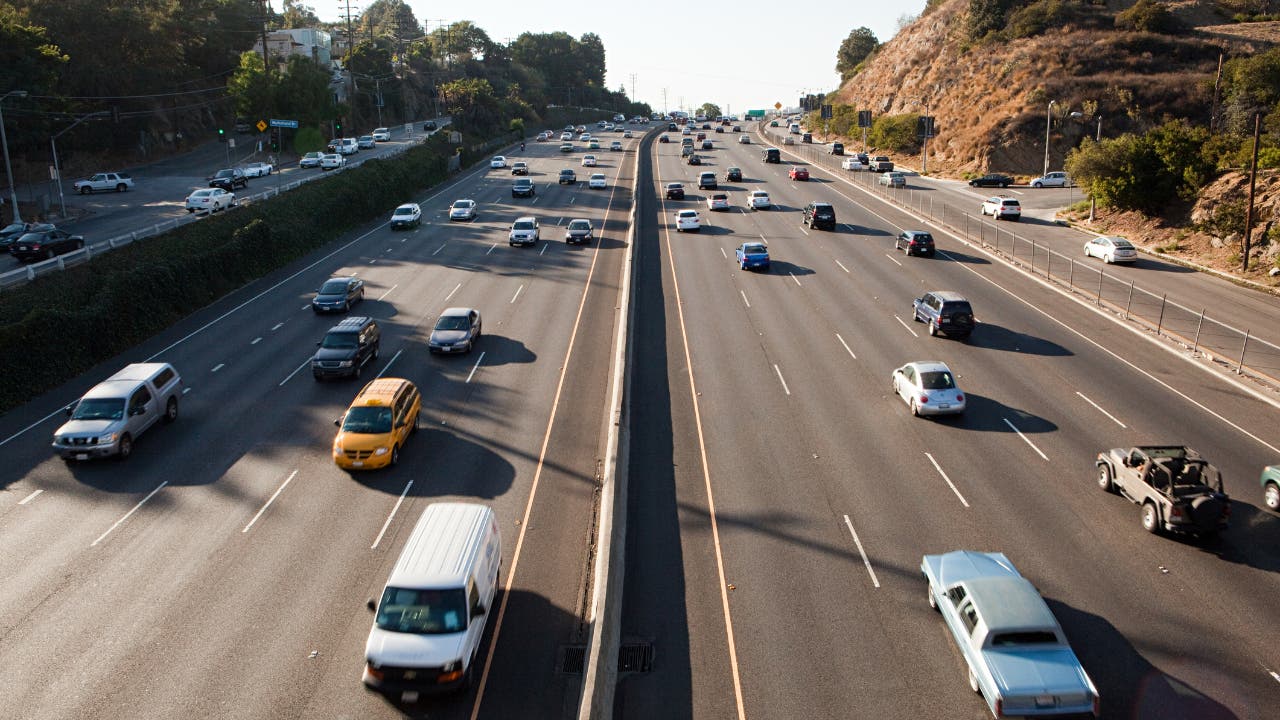 If you're looking for car insurance, it can quickly feel like your head is spinning. Between all the different types of car insurance and the minimum amount of insurance you are required to have by state, it can be a lot to take in. Read on to learn more about the types of car insurance.
The most common types of car insurance
According to the National Association of Insurance Commissioners (NAIC), drivers in most states have to have a minimum amount of liability coverage, which includes property damage and bodily injury coverage. In some states, motorists must carry a certain amount of coverage for medical payments and personal injury protection, as well. The NAIC lists car insurance laws by state.
The types of car insurance you'll likely need include:
Bodily injury liability: This is one of the most common types of car insurance. If you're at fault of an accident, bodily injury liability covers medical expenses for injuries to the other party, including policyholder and family members listed on the policy.
Medical payments or personal injury protection (PIP): This is coverage for the treatment of injuries to the driver or others in the policyholder's vehicle. It can cover medical payments, as well as lost wages and funeral costs, as a few examples.
Property damage liability: This covers any damage that the policyholders might cause to another person's property. It typically covers cars, but it can cover other items like fences, buildings or lamp posts.
Collision: When a vehicle gets damaged in a collision, this is the coverage that pays for fixing the car. It can even cover damage from potholes.
Comprehensive: This coverage is for any type of damage not relating to a collision. For instance, it can cover damage resulting from fires, missiles, earthquakes, floods, vandalism, hitting a deer, falling objects or explosions, as just a few examples.
Uninsured and underinsured motorist coverage: If a policyholder, designated driver or member of the family of the policyholder gets hit by an underinsured or uninsured motorist, this type of insurance pays for damages in these cases. Basically, it covers you if you get into an accident with someone who doesn't have enough insurance or no insurance at all to pay for your expenses in relation to the accident. Uninsured and underinsured motorist coverage policies can also cover the policyholder while they are a pedestrian, as well as hit-and-run accidents.
For more information, visit the Insurance Information Institute's (III) guide to the six major types of car insurance.
The NAIC also discusses another one of the common types of car insurance you are likely to see:
Excess medical payments: This type of coverage pays for medical costs that might exceed PIP benefits.
Frequently asked questions
How much car insurance coverage do I need?
Each state has a specific set minimum amount of car insurance that they require people to carry. You can refer to the chart laid out by the NAIC to find more about your state's minimum coverage amounts.
You'll typically see ratios like 25/50/10 in relation to liability insurance. These are maximums relating to how much gets paid out. For instance, the 25 usually means that $25,000 is the maximum that gets paid out for one person's bodily injury per accident. The second number usually relates to the maximum payout per accident, and the third typically covers property damage maximum payments.
These maximum payments are often listed as minimum requirements by state. For instance, a state may stipulate that the minimum amount of insurance you must have is the $25,000 maximum that gets paid out for bodily injury.
However, these are just minimum types of car insurance. If you want to feel more protected, you can choose to buy more expensive car insurance types that pay out more in the event of damage. For instance, if you have an expensive car, you may need more coverage than the minimum to cover full damages.
What are the different types of car insurance?
The main types of car insurance, as outlined by the NAIC, are bodily injury liability, property damage liability, uninsured motorist, collision, comprehensive, medical payments or personal injury protection (PIP) and excess medical payments.
What is gap insurance and do I need it?
The III defines gap insurance as, "In the event of an accident in which you've badly damaged or totaled your car, gap insurance covers the difference between what a vehicle is currently worth (which your standard insurance will pay) and the amount you actually owe on it."
Vehicles decrease in value the second you take them off the lot after you purchase or lease them. If you put down a small deposit on the car, it's actually possible for the loan amount to be more than the market value of the vehicle. In simple terms, gap insurance covers the difference between a car's reduced worth and the amount of the loan.
The III states that you may want to get gap insurance if: you made less than a 20 percent down payment, you financed the car for 60 months or more, you leased the vehicle, you bought a car that depreciates faster than other vehicles on average, you carried over negative equity from an old car loan to the new car loan.
How do I know  I'm getting one of the right car insurance types for me?
Shop around to compare different types of car insurance and the rates you could get with each provider. All agencies will know the most current minimum auto insurance coverage types you need by state. Also, you can discuss with agents how much coverage you might need on top of the minimums. You can choose additional coverage based on your lifestyle, the value of your possessions, local healthcare costs and your peace of mind.