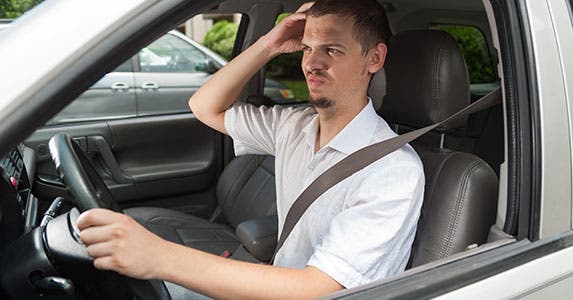 Put a kill switch on car insurance myths
Having car insurance is a no-brainer for drivers, so much so that we may easily and automatically make wrong assumptions about how an auto policy works.
The myths and misconceptions abound, says Amy Bach, executive director of the insurance consumer group United Policyholders, including the belief that all insurance companies handle claims the same way.
"Certain car insurance companies have a reputation for being very cooperative after an injury accident, and others have the opposite reputation," she says.
Everybody says so? It might still be wrong
Another myth people tend to believe is that when you let friends borrow your car, their personal auto insurance policies cover them, and any damage or injuries they cause. That's not the case, says Bob Passmore, senior director of personal lines for the Property Casualty Insurers Association of America.
"Your insurance is going to cover any permissive user of your vehicle," he says. "If you hand somebody the keys, you've handed them your insurance."
The list goes on. Here are five of the biggest car insurance myths you should ignore.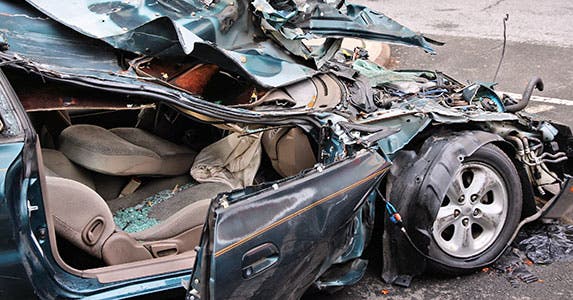 No. 1: Minimum liability coverage is OK
Aside from New Hampshire, every state requires motorists to carry auto liability insurance, which covers bodily injury or property damage.
The requirement for bodily injury liability coverage is as low as $15,000 in some states. But it may not be wise to skirt by with just the bare minimum, Bach says.
"The state minimum liability limits have not kept pace with the reality of medical costs and claim costs after accidents," she says. "Generally, you're going to want to have much more than the legally required minimum if you have assets to protect."
You could find yourself on the hook
If you happened to be in an accident where no one was hurt but there was property damage, the claim would still likely exceed your state's requirements, Passmore says. You would be responsible for the rest, out of your own pocket.
"You want to think about protecting yourself, especially if you can afford more than the minimum limits."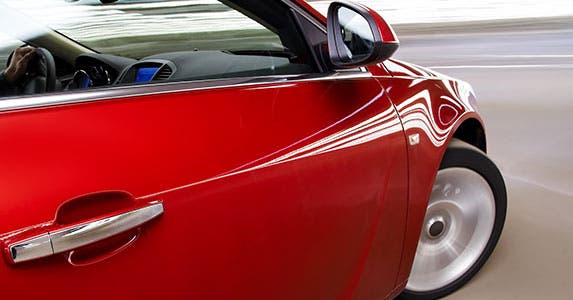 No. 2: Car color determines premiums
If your car looks bright and flashy, that doesn't mean you'll cough up more cash for coverage. The color of the vehicle won't raise your rates.
"I read something about red cars getting more tickets; maybe that's just because they're more visible," Passmore says. "But the color of the car doesn't make any difference" when it comes to insurance, he adds.
Bright hues are actually good colors for safety and may be easier to see, notes Robert Hunter, director of insurance for the Consumer Federation of America.
Type of car is more important than color
However, "if you get a muscle car, you'll pay more," he explains. For example, a bright red Porsche will likely cost more to insure.
There are other characteristics of your vehicle that may factor into your auto insurance premium, such as the model's body type, engine size and overall safety record, according to the trade group Insurance Information Institute.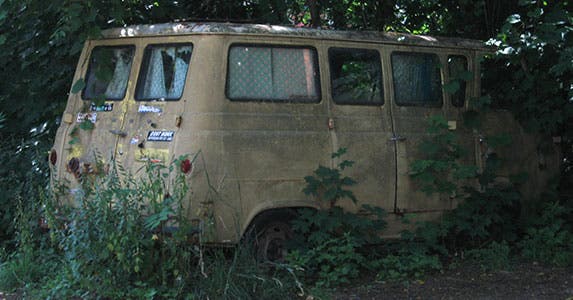 No. 3: Older cars cost less to insure
Your car will lose value as it ages. But, despite what you may have heard, that depreciation may not cause your insurance rates to be significantly cheaper.
"It could still be an expensive car to repair," Passmore says. "It's going to be based on what's the loss history of that vehicle."
Adds Loretta Worters, spokeswoman for the Insurance Information Institute:  "Sometimes an older car that is a 'favorite' with thieves can be more expensive."
Older models with harder-to-find parts have traditionally dominated the annual "Hot Wheels" list of the nation's most stolen vehicles compiled by the National Insurance Crime Bureau, an industry group.
How to save with an older car
Collision and comprehensive coverage can be less expensive for older cars; however, the age of your vehicle has no bearing on other parts of your policy, such as your liability coverage.
"Liability-wise, it's going to be more based on you and how you drive," Passmore says.
Other factors that determine how much you pay for car insurance include the amount of the deductibles you choose, the amount and types of coverage you purchase, where you live and your credit score.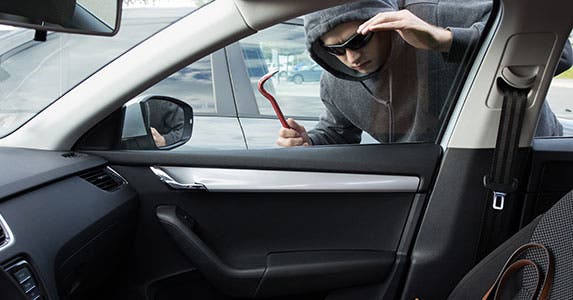 No. 4: Insurance covers items left in car
Don't leave your MacBook in the car overnight, have it stolen and expect your auto insurer to pick up the tab. Personal belongings kept in your vehicle are not covered by your car insurance policy.
However, your vehicle's equipment would be protected if someone swipes it, says Passmore.
"If it's something permanently installed, or the jack for changing a tire, or somebody steals your spare tire off the back of your Jeep, that would be covered," he says.
Home or renters insurance to the rescue
Your homeowners or renters insurance would kick in to cover personal belongings inside your vehicle, Worters says.
"As long as you have off-premises coverage as part of your homeowners policy, your belongings are covered anywhere in the world," she says.
Some insurers do impose limits on the amount of coverage for personal possessions, so it may be wise to purchase additional insurance to cover your valuables, Worters adds.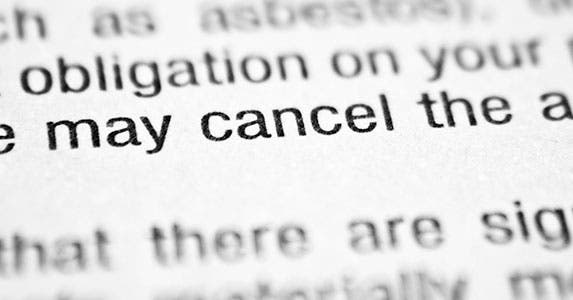 No. 5: An insurer can drop you at will
Contrary to common misperception, your auto insurer isn't waiting for you to sneeze the wrong way so it can cancel your policy.
"You have a contract that goes (for) six months or a year. … Something has to have changed dramatically; they can't just drop you for no reason," Bach says.
You would really have to go out of your way to get kicked to the curb, Worters says. "The only time they can cancel you is if you commit a crime or fraud, for nonpayment of insurance or if you have a license revocation or a conviction for a major moving violation."
One ticket? Don't worry
Getting hit with a less serious traffic ticket won't be the end of the road for you and your insurer. That's another myth: that one infraction is all it takes for a car insurance company to drop you.
Worters says there may not be much impact at all. "If you have been a long-time customer with a good driving record, one ticket might not significantly affect your car insurance rates," she says.