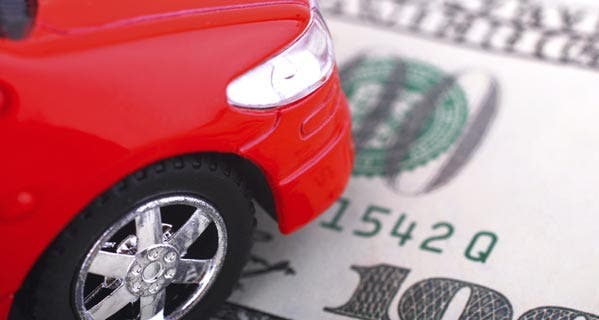 Two of the nation's largest auto insurance companies are raising their rates to offset the increased cost of insuring vehicles on America's busier, back-to-work highways and byways.
Filings with the Securities and Exchange Commission show that Geico, the nation's second-largest auto insurer behind State Farm, plans to increase its premiums after its underwriting profit for the first quarter dropped $33 million from a year ago, to $160 million.
First-quarter losses and related expenses rose 16.6 percent. The company blamed increased claims frequency and severity.
"As a result, we are implementing premium rate increases as needed," Geico told the SEC.
Improving economy is cited
Meanwhile, Allstate, America's No. 3 provider of auto insurance, says it will move up rate increases it had planned for later this year after its first-quarter auto underwriting income fell 48 percent to $144 million over first-quarter 2014.
Allstate CEO Tom Wilson blamed Allstate's bad news on America's recovering economy.
"There are more accidents now over the last couple of years than there have been because economic activity has gone up and more people are driving," he told Insurance Journal. "We and other people have been raising our rates to account for that."
No more 'less than adequate' rates
For years, Geico has far outspent its competition with its ubiquitous gecko, caveman and Maxwell the pig advertising campaigns. In 2013, its ad expenditures doubled what Progressive, its closest competitor, spent on its trademark Flo campaign.
While its ad-vantage and that 15 percent discount that "everybody knows" have increased Geico's policies-in-force by 39 percent during the past five years, the company may have reached its choke point.
"The automobile insurance business is highly competitive in the areas of price and service," Geico told the SEC. "Some insurance companies may exacerbate price competition by selling their products for a period of time at less than adequate rates. GEICO will not knowingly follow that strategy."
Did your auto rates go up unexpectedly? You may want to check out your CLUE report.
Follow me on Twitter: @omnisaurus
Get more news, money-saving tips and expert advice by signing up for a free Bankrate newsletter.
Veteran contributing editor Jay MacDonald is co-author of "Future Millionaires' Guidebook."