Compare current ARM refinance rates
On Saturday, December 09, 2023, the national average 5/1 ARM refinance APR is 7.68%. The average 10/1 ARM refinance APR is 7.85%, according to Bankrate's
...
latest survey of the nation's largest mortgage lenders.
Weekly national mortgage interest rate trends
| | | |
| --- | --- | --- |
| | 5/1 ARM refinance | 6.65% |
| | 30 year fixed refinance | 7.54% |
Today's ARM refinance rates
Refinance rates change all the time, driven by factors like the economy, Treasury bond rates and demand. Lenders nationwide provide weekday mortgage rates to our comprehensive national survey of the most current rates available. The interest rate table below is updated daily. Use these as a guide to what's available, but keep in mind your rate may vary depending on your qualifications and the lender you choose.
How to compare ARM refinance rates
Getting the best possible rate on your adjustable-rate mortgage (ARM) refinance can mean a difference of hundreds of extra dollars in or out of your budget each month — not to mention thousands saved in interest over the life of the loan. You won't know what rates you qualify for, though, unless you comparison-shop. Here's how to do it:
Consider how long you want your rate to be fixed. ARMs are structured with an initial fixed-rate period, typically five years or seven years (three-year and 10-year ARMs also are available). Once the fixed period ends, your rate adjusts, either up or down, from the introductory rate. If you're refinancing into an ARM, think about how long you'll want that initial rate.
Compare mortgage rates. Once you've settled on an ARM term, get rate quotes from at least three lenders. Bankrate's mortgage rate comparison tool can help you find rates from a variety of lenders.
Choose the best refinance offer for you.

Consider the APR, which is the total cost of the loan, including the interest rate and other refinance fees. These fees are part of your closing costs. If you plan to change homes before the

break-even point

— the time when the refinance savings outweigh the closing costs — it might not make sense to refinance.
Lender compare
Compare mortgage lenders side by side
Mortgage rates and fees can vary widely across lenders. To help you find the right one for your needs, use this tool to compare lenders based on a variety of factors. Bankrate has reviewed and partners with these lenders, and the two lenders shown first have the highest combined Bankrate Score and customer ratings. You can use the drop downs to explore beyond these lenders and find the best option for you.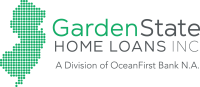 Garden State Home Loans
NMLS: 473163
|
State License: MB-473163
5.0
Bankrate Score
Bankrate scores are objectively determined by our editorial team. Our scoring formula weighs several factors consumers should consider when choosing financial products and services.

Homefinity
NMLS: 2289
|
State License: 4965
5.0
Bankrate Score
Bankrate scores are objectively determined by our editorial team. Our scoring formula weighs several factors consumers should consider when choosing financial products and services.
ARM refinance pros and cons
As with most financial products, ARMs have their benefits and drawbacks. Here are the key things to know:
Pros
ARMs come with lower rates and payments early in the loan term.
You could use the monthly payment savings for other financial goals.
If you don't plan on living in the home for very long, you'll save money.
Cons
Rates and payments can rise significantly over the life of the loan.
Some annual caps don't apply to the initial loan adjustment, making it difficult to swallow that first reset.
These loans are more complex, so there's no "setting and forgetting" — you'll need to more actively manage your account.
Should I get a fixed-rate refinance loan or an ARM refinance loan?
An ARM can be a savvy choice, but only if you have a plan for when higher monthly payments inevitably kick in. If you don't plan to leave your home after the ARM's introductory period, it might be better to refinance to a fixed-rate loan, which maintains the same monthly payment for the life of the mortgage. Here's more on whether you should refinance your ARM into a fixed-rate mortgage.
ARM refinance loan FAQ
More resources on adjustable-rate mortgage
Written by: Jeff Ostrowski, Senior Mortgage Reporter for Bankrate
Jeff Ostrowski covers mortgages and the housing market. Before joining Bankrate in 2020, he wrote about real estate and the economy for the Palm Beach Post and the South Florida Business Journal.
Mortgage rates in other states