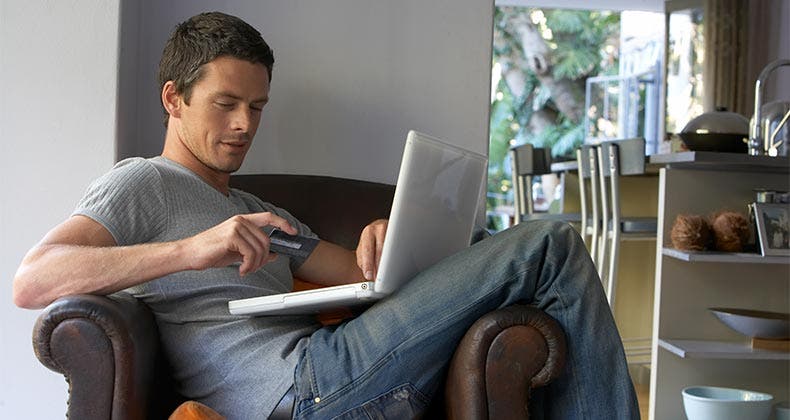 Bankrate's Best Rewards Credit Cards from Our Partners
What is a rewards credit card?
Simply put, it's a credit card that gives you something in exchange for making a purchase. The amount you'll be rewarded varies greatly from card to card but it's nearly always based on a percentage of what you just spent. For example, if you charge $100 on a rewards card that has a flat 2% rewards rate, you'll get 2 points, 2 miles or 2 units of whatever the reward is that's offered by your card.
Types of Rewards Credit Cards
Rewards cards come in many flavors. Here are some of the most common types:
Cash back rewards cards. This type of card earns you cash back on every purchase. You typically redeem your earnings as a statement credit towards your bill, or in some cases deposited into your checking or savings account.
Travel rewards cards. Whether it's a co-branded card with an airline or a general-purpose travel rewards card that gives you multiple choices for redemption, travel cards are aimed at those who want to earn free or discounted trips, upgrade their airline experience or save up for a once-in-a lifetime adventure.
Hotel rewards cards. Great for road warriors and other frequent travelers, hotel cards give users an opportunity to work towards elite status and enjoy the perks that go along with it, as well as earn free nights for future stays.
Store rewards cards. These cards are best for loyalists to a particular brand or store. You can earn perks like discounts, free shipping and members-only access events. Retail store cards often have less-stringent approval requirements, but in turn charge typically higher-than-average interest rates.
How to redeem credit card rewards
A stash of rewards is only meaningful if you redeem them. Redemption options run the gamut from a simple statement credit, to using rewards to book travel, to transferring rewards from your card to an airline or hotel's loyalty program often for an increased value. Consider all the way rewards can be used, but keep in mind that your particular card may only allow you to redeem your rewards in one type of way. Some of the most common methods or redemption are:
Take your rewards as a cash-back statement credit or have them deposited into your bank account.
Redeem your rewards for travel through your card's travel portal.
Book travel and get a statement credit back for all or a partial credit for the cost of the trip.
Trade in your rewards for a gift card to select retailers.
Use your rewards to upgrade your flight or hotel room.
Transfer your rewards to an authorized user for them to redeem.
Use your rewards as a credit for purchase at your favorite store.
Donate your rewards to a partner charity.
Applying for a rewards card
Before you take advantage of the benefits of a rewards card, you need to apply. Not every card is a slam dunk to get approved and the ones with the best rewards require the best credit.
Check your credit score for free to see where you stand.
If you have excellent credit:
You'll likely get approved for most credit cards and be eligible for those that come with premium rewards, like the Chase Sapphire Reserve, the Citi Prestige Card and The Platinum Card from American Express.
If you have good credit:
You can still qualify for a great rewards card. We especially like the Discover it® Chrome, the Wells Fargo Platinum Visa Card and the Costco Anywhere Visa Card by Citi.
If you have fair credit:
It's still possible to find a decent rewards card if you have a less-than-stellar or very little credit history. Just know that you may not get the best rates until your credit score improves. We recommend the Capital One® QuicksilverOne® Cash Rewards Credit Card, Journey® Student Rewards from Capital One®, and Discover it® chrome for Students.
If you have poor credit:
There are still a handful of options that help you repair your credit with good payment behavior and let you earn some rewards. Keep in mind that a secured card usually means that you'll have to put down a deposit that's equal to the amount of credit you're given on the card. Two of our top picks are the Discover it® Secured Card and the nRewards Secured card.
This editorial content is not provided or commissioned by any of the referenced financial institutions or companies. Opinions, analysis, reviews or recommendations expressed here are the author's alone, not those of any financial institutions or companies, and have not been reviewed, approved or otherwise endorsed by any such entity. All products or services are presented without warranty. Bankrate.com is an independent, advertising-supported publisher and comparison service. This post contains references to our partners, and Bankrate may be compensated in exchange for featured placement of certain sponsored products and services, or your clicking on certain links posted on this website.