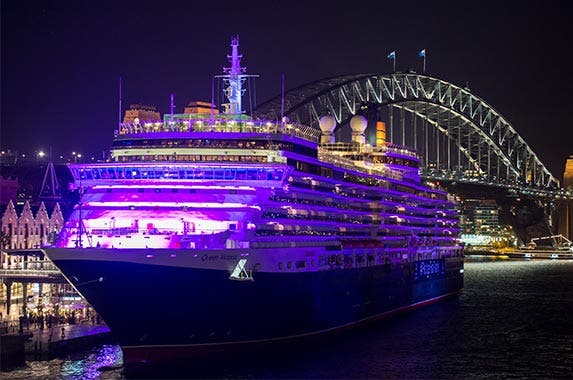 8 craziest cruise ship features
To keep the cabins packed on their larger and larger ships, cruise lines are offering more than an interesting port of call, a comfortable deck chair and a midnight buffet. Check out these cruise lines offering outrageous amenities at sea.
RATE SEARCH: Take the cruise vacation of your dreams. Apply for a personal loan today.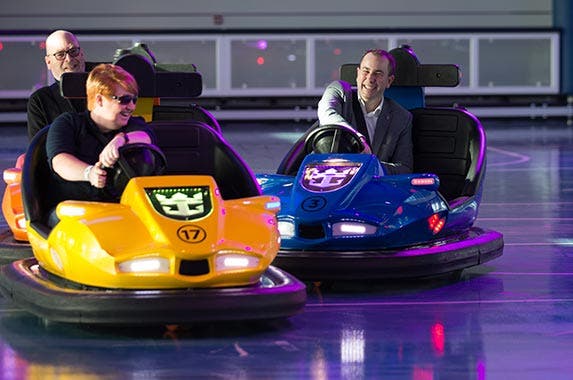 Amenity: Bumper cars
Matt Cardy/GettyImages
Quantum of the Seas, Royal Caribbean
Experience: One of several entertainment attractions in the ship's 2-story "SeaPlex," drivers can get their knocks in — or take a few.
Amenity: Vertigo water slide
Preziosa, MSC
Experience: Riders will hurtle 394 feet through a tube at up to 20 feet per second. For an extra thrill, part of the slide is transparent, providing a very quick view of the ocean.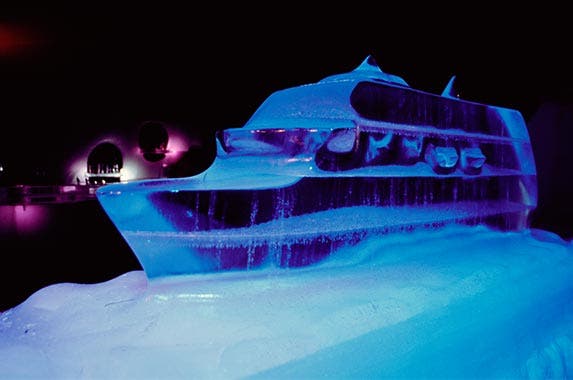 Amenity: Ice bar
DEA / M. SANTINI/GettyImages
Breakaway and Getaway, Norwegian
Experience: Kept at a constant temperature of 17 Fahrenheit degrees, the frosty drinking spots are also meant to be cool in that James Bond way.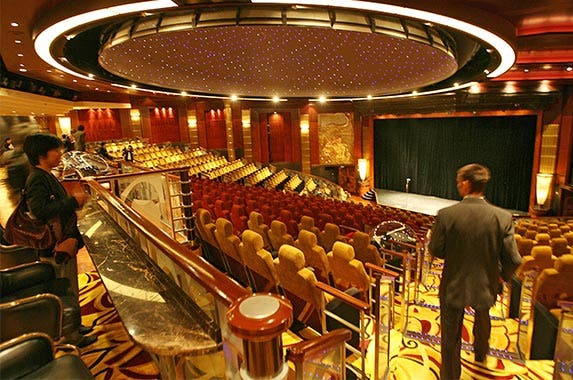 Amenity: Full-size planetarium
MIKE CLARKE/GettyImages
Queen Mary 2, Cunard
Experience: Tired of gazing out at the sea? The planetarium seats up to 150 cruisers in reclining chairs and provides a virtual and up-close tour of the sky above.
RATE SEARCH: Think that long-overdue vacation is out of the budget? Apply for a personal loan now.
Amenity: SkyRide cycling track
Vista, Carnival
Experience: It's a lot more fun than spinning class: The 800-foot, 2-lane track suspends riders over the upper deck, with views of the ocean.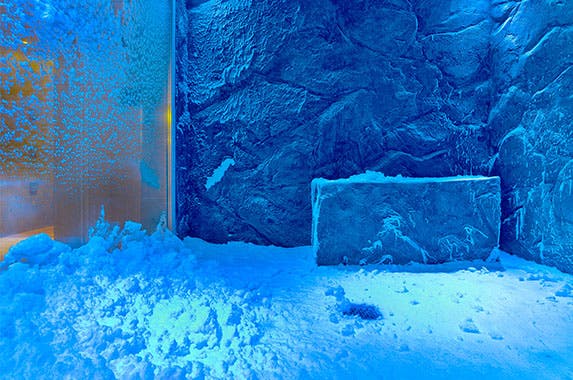 Amenity: Snow grotto
Viking Cruises
Star and Sea, Viking
Experience: The ships' spas feature a wintry grotto where artificial snowflakes fall through chilled air. The cold atmosphere is meant to stimulate circulation before guests enter the sauna.
Amenity: SeaWalk
Royal and Regal, Princess
Experience: On these ships, get a birds-eye view of the ocean from the 60-foot long walkway that extends 128 feet over the water. At the end, stretch out your arms like Leonardo DiCaprio in "Titanic" and proclaim yourself "king of the world."
Amenity: The Lawn Club
Solstice, Celebrity
Experience: A mix of land and sea. Passengers can pretend to be at the country club on a patch of real grass. Pack a picnic lunch or lounge on the lawn to enjoy a nighttime concert outdoors.
RATE SEARCH: Been wanting to take that dream vacation? Apply for a personal loan now.