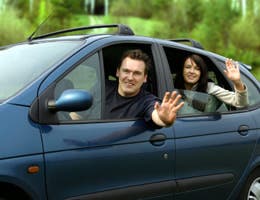 6 questions before a road trip
Each year, millions hit the road to visit family for the holidays, reconnect with friends or just take a little time off.
Before loading up the trunk with luggage, however, experts say it's important for drivers to check with insurance providers and credit card companies to know if they're protected should a travel problem arise.
"Before leaving on a trip, drivers need to know what is covered and what is not," says Richard Ward, director of the auto claim department with MetLife Auto & Home in Warwick, R.I.
At a minimum, drivers should know their auto insurance limits for collision (which covers loss or damage due to an accident), comprehensive (coverage in the event of theft or natural disaster) and liability (which covers injuries caused to another person or property).
Drivers should also know the extent of their coverage in certain situations, such as when they rent a car or lend their keys to someone else. Here are six questions experts say every driver should ask before going on a road trip.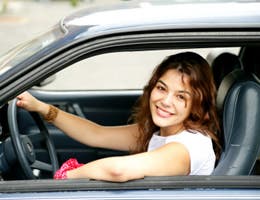 Does my auto policy cover additional drivers?
If you're staying with family or friends during a road trip, there may be occasions when someone else drives your car.
Will your auto policy cover other drivers should an accident occur?
Ward says in most states, the driver probably will be at least partially covered if the vehicle is insured and the driver has your consent to use the car for the purposes intended.
"But that means no cross-country trips if you only gave permission to go to the store," he says.
However, the driver may not be off the hook for everything, according to Rick Crawley, research and development director for Progressive auto insurance in Mayfield Village, Ohio.
"If damages resulting from an accident exceed the amount allowed by your policy, then your cousin's insurance may be considered as secondary or supplemental insurance to the car," Crawley says.
If the other driver does not have car insurance, you may be held personally responsible for any remaining damages, says Crawley.
Crawley says that the final word on responsibility depends on the circumstances and your state's laws.
"Your best option is to check with your insurance company to find out how insurance works in your state," he says.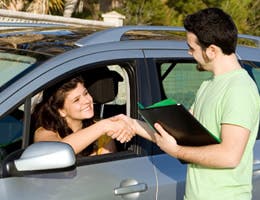 If I rent a car, do I need to buy extra insurance?
Ask your auto insurance company if the coverage on your own car extends to car rentals, says Darlene Ball, a customer service representative with McGrath Insurance in Sturbridge, Mass. If your policy does provide such coverage, you probably won't need to buy the rental company's optional insurance, she says.
Make sure you understand the deductible and how it applies. Many states allow "waiver of deductible" coverage. Under this type of coverage, policyholders do not have to pay the deductible when they are in accidents that are not their fault.
However, this waiver may not necessarily apply to a rental car, so check with your insurer, Ball says.
Some credit card companies offer a waiver of deductible coverage if the entire car rental transaction is charged on the card. Ask your card issuer if it provides this benefit, Ball says.
Ask the credit card issuer about "loss of use" coverage, too. This covers you in the event that the insurance company asks you to reimburse them for the amount of rental income lost while the car is under repair, she says.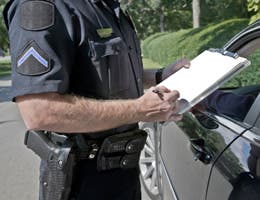 Will rental-car tickets hurt my driving record?
A speeding ticket follows your license, not your car, Ward says. That means ticketed rental drivers cannot escape potential fines and points added to their driving histories.
The information can make its way back to your driving record even if the offense occurs out of state, Ward says.
This occurs "because of 'reciprocity,'" Ward says, which simply means most states share information with about driver's records.
Some states now have photo devices at traffic lights that can record the license plate of the vehicles that run red lights. This information eventually can be tracked back to the driver, Ward says.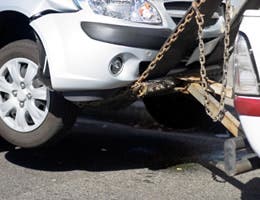 What type of roadside assistance do I have?
Drivers should have a plan for help if their car breaks down while traveling. Roadside assistance plans are available from multiple organizations, including auto insurance companies, auto manufacturers and credit card companies, Ward says.
Some plans are free. For example, emergency services from automakers are often offered as a complimentary perk after buying a new car.
Other roadside assistance plans with more comprehensive coverage — such as the premier service from the AAA auto club — can cost more than $100.
Some auto insurance policies offer roadside assistance as optional coverage, Crawley says. The extra cost could be as little as $15 for a six-month policy, he says.
But prices and specific benefits vary, Ward says.
"Some assistance plans have restrictions on how far they'll tow a car," Ward says. "Other roadside assistance plans allow you to use a car rental for a short period of time (free of charge) if your car is inoperable."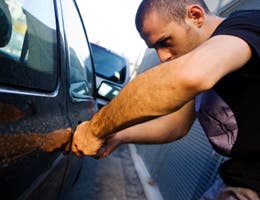 Does insurance cover stolen items?
Suppose your vehicle is in a parking lot and someone breaks a passenger window and steals a notebook computer.
Under most auto insurance policies, damages would be covered under comprehensive coverage, Crawley says. So, your broken window would be insured, subject to any deductible.
But your stolen item probably wouldn't be covered under your auto policy. Instead, "your laptop — or cell phone, CDs, electronics, purses, wallets, etc. — would likely be covered by your homeowners (or renters or condo) insurance policy," says Crawley.
According to Ball, many homeowner policies have limited coverage on some items stolen from a vehicle, such as a laptop or other electronics, so it's best to check with your provider to learn the exact rules.
"Don't forget that insurance would still be subject to a deductible," Ball says. "So if it's a smaller-priced item, the end result may be that you get nothing."
Some car insurance companies in some states may sell an enhancement to the car policy to purchase "contents coverage" for items such as electronics separately, Ball says. However, the policy might not offer the full replacement cost, she says.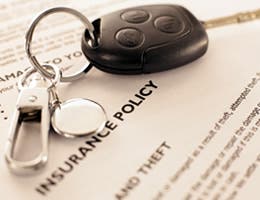 Will I need to carry an insurance ID card?
Some states may require you to carry proof of insurance, such as an insurance ID card, apart from your vehicle registration, Ball says.
If you live in a state that doesn't require an insurance card, but are planning to travel, make sure you know the requirements of any states you'll be visiting.
Otherwise, you may be ticketed if you're stopped by police and don't have adequate proof of insurance, she says.
Check with a state's division of motor vehicles to find out the rules before traveling.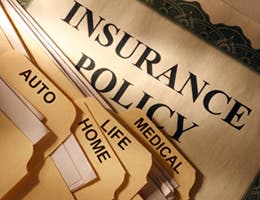 More insurance stories
Read these Bankrate stories to learn more about your insurance options.