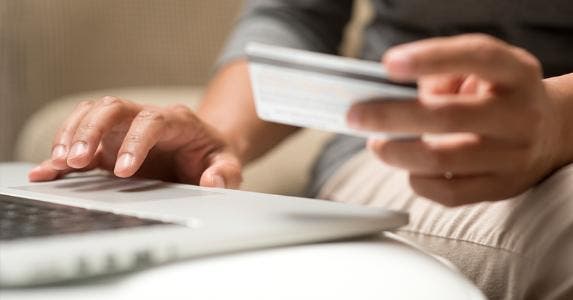 Dear Credit Card Adviser,
I have a credit card with an annual percentage rate of 11.9 percent and a balance of $11,500. I suffered a financial hardship and the bank closed my account. My options were to continue making payments until the balance was paid in full or negotiate a settlement. I have chosen to pay off the card. I asked the bank to lower my APR, and it has refused, citing the Credit Card Accountability, Responsibility and Disclosure Act of 2009, or Credit CARD Act. Is this true?
— Mike
Dear Mike,
It sounds like the bank may be implementing a, let's say, unique interpretation of the law.
Under the CARD Act, "creditors aren't supposed to 'change the terms' on an outstanding balance," says Suzanne Martindale, a staff attorney for Consumers Union, the publisher of Consumer Reports. "This was put into the (law) to ensure that creditors would let the consumer repay the balance on the old terms, without jacking up costs later."
The stipulation doesn't exactly prohibit issuers from lowering a cardholder's APR, but there's also nothing on the books that says they have to do so, either.
The law regarding existing balances simply requires issuers to, at a minimum, "either give the consumer five years to pay it off, or set a required minimum payment equal to no more than twice the contribution toward paying down principal as the old minimum payment," Martindale says.
Make sure the payment plan you have worked out with the bank fulfills those parameters. Beyond that, you can try asking them again to lower your APR, but, given they've closed the account, you don't have many cards to play.
Issuers are more likely to comply with a cardholder's request when they are interested in keeping their business. Valuable cardholders are generally those who use the card regularly, stay below their credit limit and, of course, don't miss monthly payments.
Having said that, the 11.9 percent APR of your outstanding account could be much worse. As of May 7, the APR on fixed-rate credit cards stood at 13.02 percent while the APR on variable-rate credit cards was 15.82 percent.
To pay down debt more quickly (and minimize the amount of money you are losing to interest), refrain from running up big bills on other credit cards and look for ways to increase income or reduce expenses.
For instance, you can forgo that morning latte, downgrade your cellphone plan or, sadly, skip a big family vacation.
Good luck!
Ask the adviser
To ask a question of the Credit Card Adviser, go to the "Ask the Experts" page and select "Credit Cards." Read more columns by the Credit Card Adviser. Follow Jeanine Skowronski on Twitter.
Bankrate's content, including the guidance of its advice-and-expert columns and this website, is intended only to assist you with financial decisions. The content is broad in scope and does not consider your personal financial situation. Bankrate recommends that you seek the advice of advisers who are fully aware of your individual circumstances before making any final decisions or implementing any financial strategy. Please remember that your use of this website is governed by Bankrate's Terms of Use.