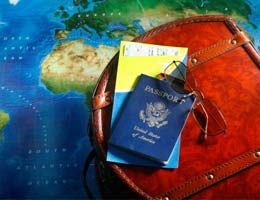 Planning your dream vacation
A weeklong family trip to Paris? Yikes. A month spent living on the beach? Get real.
In today's economic times, planning a dream vacation may seem like an unaffordable option.
Yet, experts point out that the only thing separating the "dream" from "reality" when it comes to a vacation is the right plan. "You don't have to be rich to go on a dream vacation," says Phyllis Fuchs, financial coach with Fuchs Financial Coaching in Richmond, Ky. "You just need to be smart with your money."
Follow these tips on researching, planning and saving money for the trip of a lifetime.
Identify your dream destination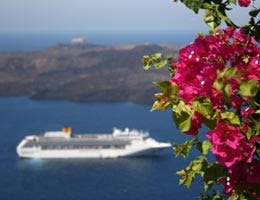 To find your dream destination, start by looking at the time and money constraints involved, says Andy Hayes, managing editor of Sharing Travel Experiences magazine. "If you only have a week, you probably don't want to trek through the Himalayas," he says.
However, with today's ease of travel, getting to nearly any global destination can be done in less than 24 hours.
Some dream vacations, like a Mediterranean cruise for the family, are pricey, but worth considering. "Most dream vacations require saving money for at least six months to a year," says Fuchs. Still, she recommends not going overboard. "You want pictures and memories to be your souvenirs, not debt," she says.
Next, hone in on the type of vacation you want. "Ask yourself, 'What experience do I really need now?'" says Hayes. Is it a beach for some R & R, an experience that will bring your family together or a place to be alone and disappear for a few days?
Once you've identified the criteria, narrow your destination choices. Your local library and bookstore should have travel books, and there's always Google.
Break down the numbers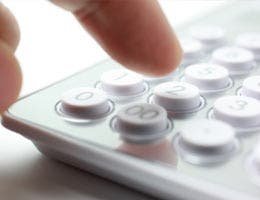 To calculate a trip's total cost, the more you break it down, the better. Dig through the details for transportation, food, lodging and fun.
"If you're just saving with a general goal of going to Paris for a week, that's a good start. But thinking about other factors — what time of year, how much hotels and flights might cost — will give you a specific number to work toward," says H. Jude Boudreaux, CFP, owner of Upperline Financial Planning in New Orleans.
Any lingering credit card debts should be taken into account when planning a vacation. If you have $3,000 in credit card debt and want to take a $4,000 dream vacation, you really need to accumulate $7,000 to address both, says Boudreaux. A total of $7,000 may seem like a large amount, but if you can set aside $100 a week, you could reach your goal in less than two years.
"With smart decisions, you could take that dream vacation and return debt-free, and that should be a powerful motivator," says Boudreaux.
Set up a monthly savings schedule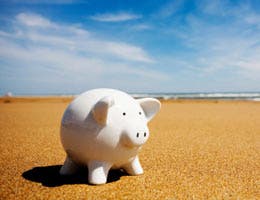 "If you research the costs ahead of time, you can break the trip into savings goals in advance," says Fuchs. Look at your current monthly budget to see where changes can be made.
"You'll be able to see if you can adjust your spending and save from your current income," Fuchs says. You'll also determine if you need to work extra hours to meet your goal or whether you'll need to sell something so you can take your trip within the time frame you have planned.
For large families, Fuchs suggests having each member contribute in some way toward the cost of the trip. Teenagers may be able to pay for their plane ticket, cover the cost of their passport or help with luggage costs. Keep the goals specific and reasonable to encourage participation and the feeling of accomplishment when the goal is met.
Consider a rewards credit card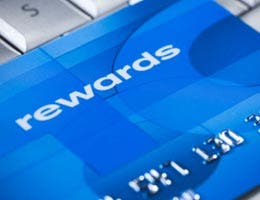 If you use a rewards credit card to help cover the costs of your dream vacation, make sure you have the right card for your needs, says Mona Hamouly, spokeswoman for American Express. Rewards programs vary greatly, with some focusing on airline miles and others on gas or retail and merchandise programs. If you want to keep your options open, opt for a credit card with flexibility.
"A broad-based membership (rewards card) program can help cover the dream vacation and offset additional costs," says Hamouly.
Post a photo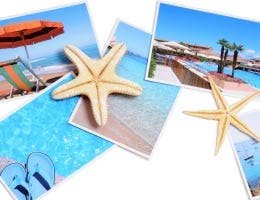 To keep your motivation up while saving, make the destination a visible feature in your home. Set your computer's background to a picture of the place or put postcards on the fridge.
"This can help not only with saving, but with the waiting period," says Hayes. "View it as part of the experience."
One caveat: Make sure you don't get too idealistic about the destination. The place might not be as crystal clean as it looks on the postcard, but that doesn't mean you chose the wrong spot, says Hayes.
"Let go and have a little serendipity. It's all part of the experience," Hayes says.
Additional resources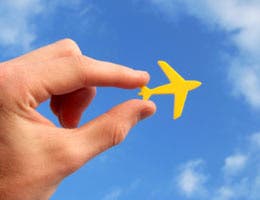 For more information about saving money on travel and vacation, check out these stories at Bankrate.com: