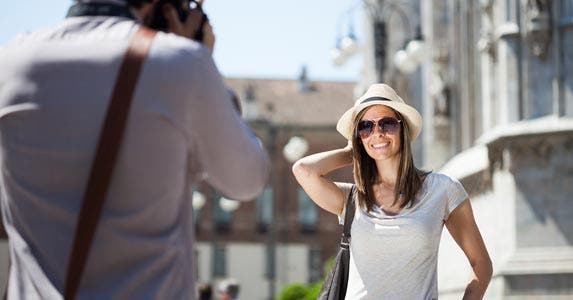 In search of relaxation abroad
When we wander, where do we most want to go?
The top dream destination for Americans is Australia, a May 2015 survey from the travel company Travel Leaders Group found.
In reality, most of us will travel shorter distances. Nearly one-third of Americans traveling for pleasure this year say they plan to visit Canada, Mexico or the Caribbean, while about one-quarter say they will travel to Europe, according to the survey.
Whether your international destination is near or far, setting aside some time to prepare your finances beforehand can pay dividends.
"It will make the trip less stressful and also end up costing less in the long run," says Stephanie De La Garza, an American travel writer and photographer living in New Zealand. You'll avoid extra costs that can sneak up along the way, such as credit card foreign transaction fees and phone roaming charges.
Here, experts weigh in on the top ways to get your finances in order before you travel.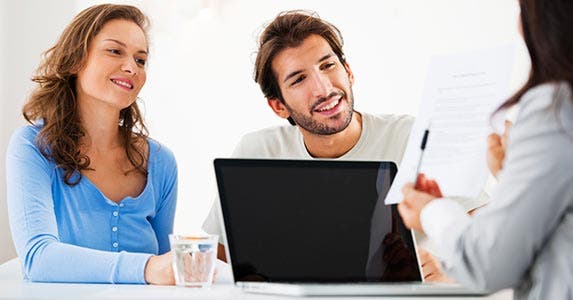 Place funds in the right spot
If you've been setting aside funds for the trip over a period of months or years, now is the time to transfer money into your checking account. "Most ATMs cannot access savings accounts" at banks not associated with the machine, says Tami Farrow, head of retail deposit payments at TD Bank.
Also consider setting a financial forecast for the trip. Think about expenses in the place or places you'll be visiting, and estimate how much you'll spend each day. Calculate the costs of food, lodging, activities and souvenir purchases to create a daily budget.
If you're unsure of the prices in the country you'll be visiting, check online travel resources. "Get on some expat forums or look for trip reports on the area you're visiting so you know how much you'll be spending each day," De La Garza says.
After getting your travel savings in the right spot, make sure funds for bills go to the correct places before you leave. Pay bills that are due while you'll be traveling ahead of time, or check that automatic payments are set up during your time away.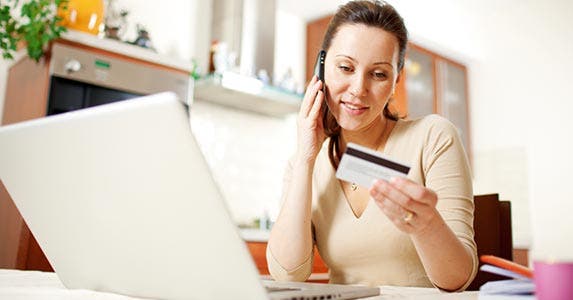 Notify key players
If you plan to use a debit card, it's a smart move to contact your bank. Also notify the credit card company if you're going to pay for some items with a credit card.
"If you don't do this, you run the risk of having your foreign transactions flagged for suspicious activity, and some of your charges might be declined — causing an uncomfortable situation," explains Irina Vishnevskaya, founder of alle (pronounced ah-lay) travel, a custom travel curating and planning service.
To keep transactions smooth, tell your bank and credit card provider about a week before your trip. Include the locations you'll be visiting, how long you'll be there and your estimated expenditures.
Also, learn how much money you can withdraw from an ATM each day. If it's a fairly low limit, such as $100, you might ask to have it raised so you're able to access more funds at one time. Getting a limit increase is especially important if you're charged a fee each time you take out cash.
"Find out what the foreign transaction fees on the cards which you plan to use are," Vishnevskaya says. These fees usually range from 1% to 3% of the purchase amount in a foreign currency. Some card issuers don't charge fees for international purchases.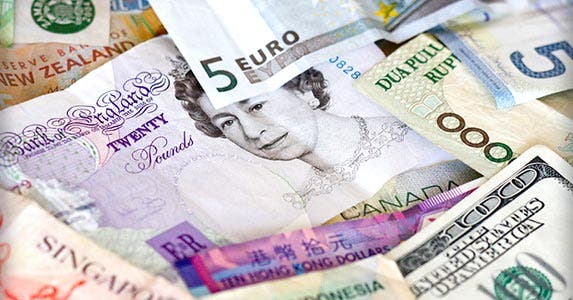 Prep your cash
While in most cities, you'll be able to find a place to withdraw cash or exchange U.S. dollars, your financial institution may be able to provide you with some of the foreign currency you'll need prior to departure.
"Ordering or exchanging foreign currency at your local bank helps ensure you receive competitive rates," Farrow says. "Airport kiosks typically give a less favorable exchange rate and charge a hefty fee, while foreign banks may not serve noncustomers in their lobbies."
One solid advantage of exchanging at your bank is that you'll have some currency on hand when you arrive. This can be especially useful for grabbing a cab or purchasing food and other items right away.
If your itinerary includes traveling to multiple countries in a relatively short period of time, familiarize yourself with the local currency denominations, including the sizes and colors. "In some cases, large and small denominations can be easily mistaken," explains Michael Straus, senior editor at GreenTravelerGuides.com.
Consider making a chart to help you remember the exchange rate, or note it in your phone. This way, it will be easy to keep track of what you're actually spending on the road.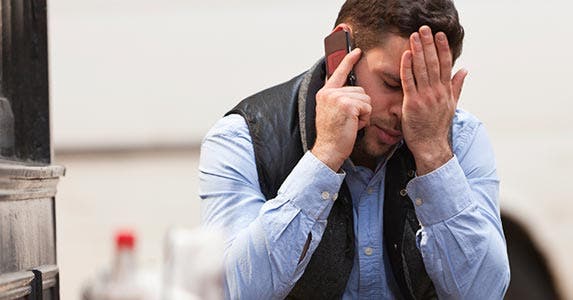 Know how to connect
Even with the best preparations, there may be a point when you need to get in touch with your financial institution or credit card provider. If your debit card gets lost, for instance, you'll want to let your bank know right away.
Sometimes toll-free U.S. phone numbers don't work from other countries, so it's a good idea to have an email address or an alternative phone number for your bank and credit card company.
If your cards get lost or stolen, you'll likely need to know sensitive data on them when you contact the provider. "Make digital copies of your cards and important documents so you have all the relevant information handy," advises Barry Choi, a personal finance and budget travel expert at Money We Have.
For the copies, including the front and back of the cards. Then, "email those copies to yourself and someone you trust, but also keep the files saved on your tablet or phone in case you need access to them and you don't have an Internet connection," adds Choi. Keep a password on your devices to protect the information.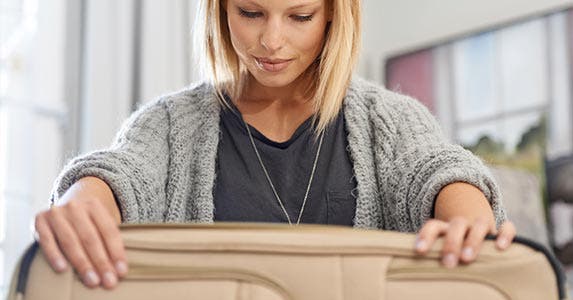 Cast a safety net
Once you've gathered the cash and cards you'll need, it's a good idea to spread them out when packing. "Never keep all your money and credit cards in one place," Straus says. Consider adding secret caches in different parts of your baggage.
If your trip includes stops in busy tourist areas, you might take a separate wallet with a little bit of cash and expired credit cards in it, De La Garza says. "Pickpockets run rampant through busy tourist areas, and it's better to have a fake wallet stolen than a real one." Keep the rest of your money and actual cards in a travel pouch under your clothes or in a money belt.
You'll also want to think about medical emergencies and other travel-related mishaps.
"Find out if your health insurance covers you abroad, especially if you'll be engaging in risky sports or activities," advises De La Garza.
If it doesn't, finding a plan to cover your specific needs is fairly easy. A few options: World Nomads, which covers health emergencies, as well as trip cancellations, theft and damage to your gear; International Medical Group, a provider of international medical and travel insurance; and InsureMyTrip, a company that offers a variety of travel insurance plans.
And if you're headed to a place that's far from health care facilities, MedjetAssist offers an air medical transport program for travelers.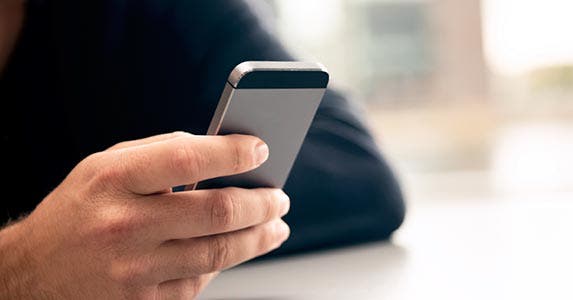 Get your phone ready
Before leaving the country, contact your phone company and ask about international plans, suggests Dianne Hall, director of Go Walkabout Travel.
You may find the company offers an affordable international data, text or calling package.
And if the cost seems too high, there are other options available. "Most corners of the world are now incredibly connected to Wi-Fi," Vishnevskaya says. You'll be able to use the Internet to check email and tap into other travel aids such as Google Maps and Google Translate.
To avoid unexpected charges, turn off the data roaming on your phone and don't answer calls that come in unless it's an emergency, adds Vishnevskaya.
Another option: Get a subscriber identity module, or SIM, card, which is a memory chip for your phone. "Make sure your phone is unlocked prior to departure, and when you land in the country you are visiting, buy a prepaid SIM card with a local phone number," says Hall.
The process is fairly simple. "These days, many airports around the world have SIM cards," Hall says. Look for them in the terminal, at a kiosk, or in a phone company store.
If you opt to get a SIM card on the way, remove your phone's current SIM card before the trip.