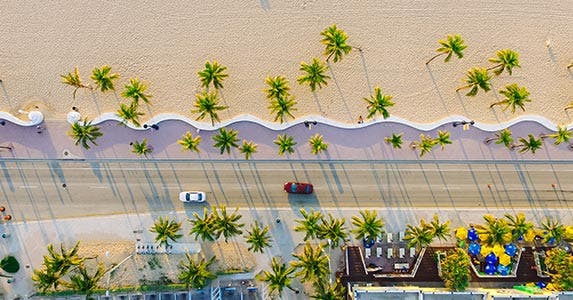 Tips to get out of town this weekend
Whether you're upset with the election results or you want to celebrate the outcome with a little jet-setting, pack your bags. You deserve it.
Here's how you can make moves for less.
RATE SEARCH: Find the right rewards credit card for you today.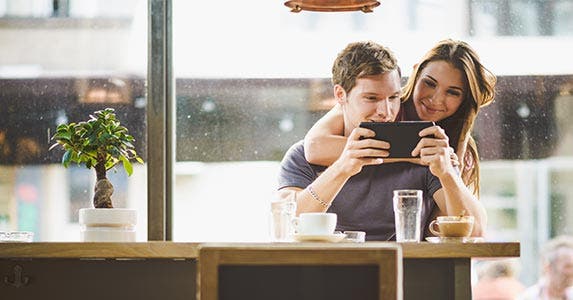 Be selective about travel rewards cards
clownbusiness/Shutterstock.com
Oh, the places you'll go … if you pick the right travel rewards credit card.
For people with wanderlust, the really good cards allow you to earn 2 or 3 points for your dollar on travel-related bonus categories, like airfare and hotels.
Additionally, you should look for a card that hooks you up with rewards for all your other purchases, and one with a fat sign-on bonus consisting of extra points or miles.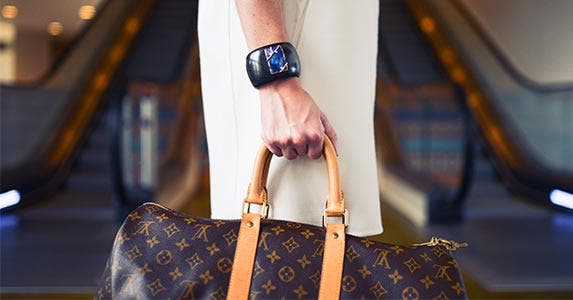 Watch the rewards rack up
Blake Bronstad/Stocksnap
Once you've got the right card, you've got to rack up those rewards!
The most important thing to remember is to pay off your credit cards in full every month. Never spend more than you can afford.
Some ways to unlock travel rewards:
Buy gift cards for stores or gas stations that you regularly visit.
Pay your utility bills with your credit cards several months in advance.
Pay your home/auto/renters insurance with a credit card.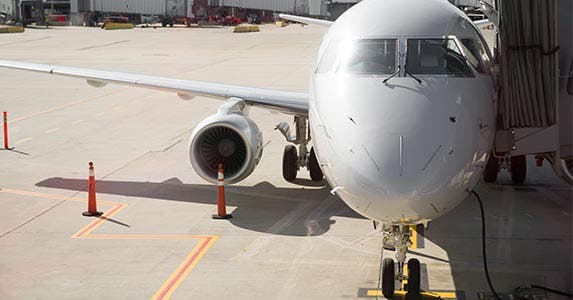 Strategically book your flight
Freer/Shutterstock.com
The timing of when you book your flight could ultimately save you hundreds.
Luckily, there are nifty tech tools out there that can help you snag the best deals.
Google Flights, which is already a popular tool among jet-setters, recently added a new update that helps passengers find frugal flights. With the update, if you haven't selected a specific flight but have chosen a route, a notification bar might pop up with tips on how you can snag the best deal. Some suggestions that Google Flights might make include switching the airport, day or time of your flight. It'll even give you specific dollar amounts on how much you'll save.
Another cool app you can enlist in your hunt for the best deal includes Hopper. The app allows you to search for a trip by tapping dates on a color-coded calendar, and predicts when your flight will be cheapest by analyzing historical price data. It then recommends whether you should book your flight, or wait.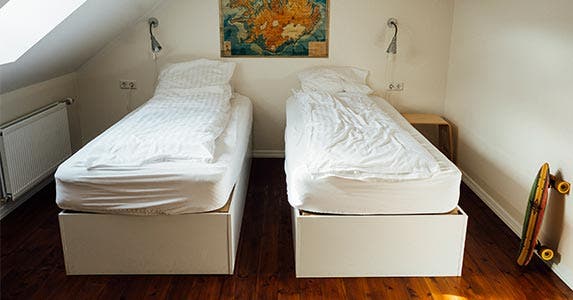 Re-think your lodging
Jay Mantri/Stocksnap
While staying at a swanky hotel on your vacay might make you feel glam, you won't feel like an A-lister when you look at your bank account after the trip. You have other — cheaper — lodging options, though!
Check out hostels, which serve as low-budget, lodging accommodations among frugal travelers. Hostels are ideal for large groups of people traveling together in bigger cities.
If you're strapped for cash, another option is TrustedHousesitters. Through the service (which costs a membership fee of $9.92 a month), you'll be able to stay for free at a house in return for caring for the homeowner's pet or home. The service is available in a whopping 142 countries.
RATE SEARCH: Shop today for the best credit cards from our partners.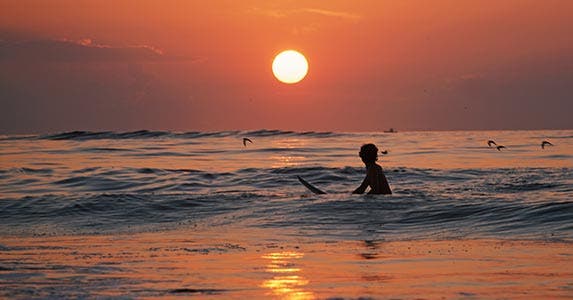 Live like a local
Jay Mantri/Stocksnap
The best way to visit a new country? Simply live like a local.
Not only will you save money by avoiding jacked up tourist prices, but you'll get a more authentic experience. Before you take off, be sure to scour Yelp for the best (affordable!) restaurants recommended by locals and do your due diligence in finding affordable tours.
Nix taking pricey cabs and ride-hailing cars everywhere and instead take public transportation. Respect the local culture by learning a few key phrases and tipping etiquette.
RATE SEARCH: Find a low-rate credit card today.