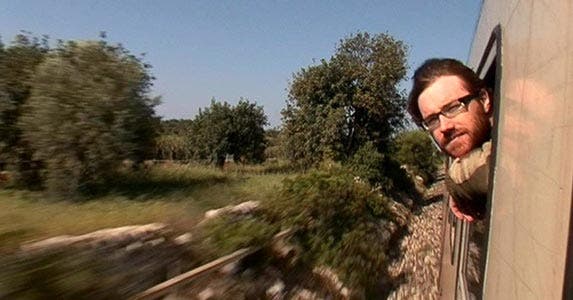 10 countries with weird laws
Editor's note: Adventurer and filmmaker Graham Hughes holds 2 Guinness travel records, including for the first and fastest journey to every country in the world (taking 4 years and 31 days) by "scheduled ground transport," meaning without flying. The Liverpool, England, native and host of Travel Channel's "Lonely Planet: Odyssey With Graham Hughes," currently lives on his own private island in Panama, which he has dubbed "Jinja Island." It was his prize in an online "Survivor"-style competition.
Over the course of my journey to every country in the world, I was arrested on numerous occasions and even imprisoned twice in Africa. Naturally I found myself taking a keen interest in the laws of each country I was visiting: I learned the hard way not to turn up unannounced in Cape Verde with a gang of Senegalese fishermen, not to take pictures of anything in Cameroon (including traffic roundabouts!) and not to lose my temper with the police in Congo.
But more than that, I discovered a lot of the quirky, onerous and sometimes downright bizarre laws and customs from around the world. So here, for your reading pleasure, are some of the wackiest, petty, infuriating and/or anachronistic laws from around the world of which all globe-trotters should be aware. Some of them might well surprise you –they did me.
RATE SEARCH: Shop today for a personal loan to take the vacation of your dreams.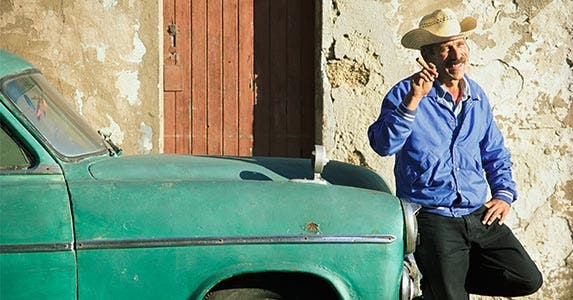 The hitchhiker's guide to Cuba
Peter Adams/Getty Images
Relations between the U.S. and Cuba may have thawed somewhat, but Cuba still scores low on many freedom indexes. Cubans can transport local hitchhikers in their cars, but they can't pick up foreigners — even if they're friends, family or lovers — without the permission of the government via permit or license. This prohibition extends to having foreign visitors stay in your home, which makes home-sharing via Couchsurfing.com or Airbnb difficult, if not impossible.
Travelers can get around the rule by taking taxis or hiring their own car, but as far as accommodation is concerned, you're best biting the bullet and staying in a state-approved guesthouse.
While you're free to leave the country at any time, your Cuban friends are not so fortunate.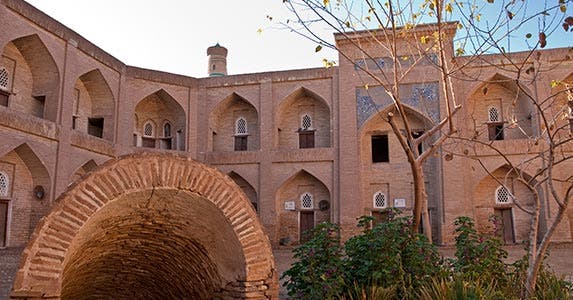 Couch surfing is taboo in Uzbekistan
Kelly Cheng Travel Photography/Getty Images
As in Cuba, the government of Uzbekistan likes to know what everyone within its borders is doing all of the time. One of the laws that regularly trips up tourists is that you need to stay in a hotel and get a tiny registration form each night of your stay. You get 72 hours grace from the moment you enter the country, but after that, having those little slips of paper on your person at all times is imperative.
They don't only ask for them when you're leaving the country, but there are spot checks on the Tashkent metro and at police checkpoints throughout the nation. If they catch you without the papers and you're lucky, they'll just deport you onto your next country (although that can create issues if you don't yet have a visa). If you're unlucky, you could face fines or jail time.
If you have your heart set on couch surfing, there's a way around this: Find a less-than-salubrious hotel and pay it a few Uzbek Som in return for your required forms. But choose wisely! Friends of mine who attempted this at the train station hotel in Tashkent handed over their passports to the receptionist, only for the receptionist to walk out the back door and get the police.
LOAN SEARCH: Use Bankrate's LoanMatch tool to find the lowest personal loan rates.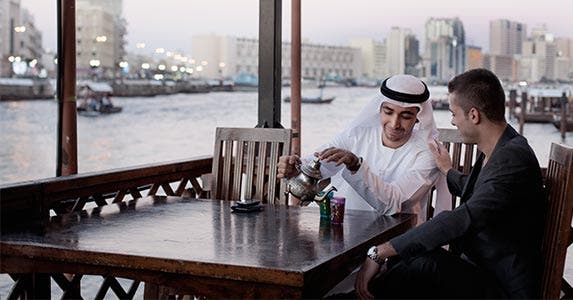 The middle finger is bird-brained in UAE
Gary John Norman/Getty Images
Dubai can be devilish for Westerners not used to travelling within oppressive regimes. With all the glitz, glamour and Gucci handbags, it's easy to forget that the United Arab Emirates is an extremely conservative country in which freedom of speech and expression is severely curtailed.
So, no public displays of affection (that includes holding hands if you're unmarried), no being drunk in public, no pictures of government or military buildings, no dancing in the streets, no premarital sex … and no flipping the bird! And the drug laws are super-strict — even having a narcotic in your bloodstream is enough to land you a jail sentence.
Oh, and ignorance of the law is no excuse.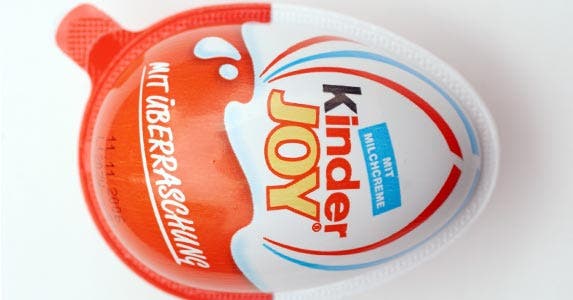 US-banned items that might surprise you
Gary John Norman/Getty Images
From the doggedly conservative to the downright bizarre, we look now at some of the things the U.S. government considers dangerous.
First of all, imports of Scottish haggis have been illegal since 1971. If you're hoping to celebrate Burns' Night with the authentic taste of the Highlands, you're bang out of luck — until the ban is lifted. The savory Scottish pudding contains sheep's lung, which is a big no-no.
Similarly: what are known as Kinder Surprise eggs. Thanks to an obscure law from 1938, bringing into the U.S. a small toy encased in the most delicious chocolate in the world (fact!) could land you with a fine of more than $1,000 per egg.
Mirabelle plums, ackee fruit and unpasteurized milk also can land a traveler in trouble with the super-strict American authorities, as can French cheeses such as Roquefort, St. Nectaire, Morbier and Tomme de Savoie. These delicacies are under heavy regulation.
To finance your next vacation, let Bankrate help you choose a personal loan lender.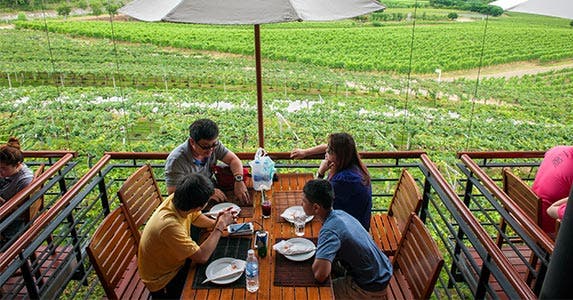 Thailand: Where jokes are taken seriously
Leisa Tyler/Getty Images
Respect for the head of state is super-important in Thailand. There are stringent penalties for the crime of "lèse majesté": an offense against the dignity of a reigning sovereign, something the Thai authorities take extremely seriously. Suffice to say, if lèse majesté were to be imposed in the U.K., the vast majority of British comedians and tabloid journalists would be locked up before you could say "Prince Charles' big, stupid ears."
Even insulting the head of a foreign country is seen as an offense against friendly relations with foreign states and is punishable by up to 7 years' imprisonment, a hefty fine or both. Yes, perhaps next year an Australian citizen could be put in jail in Thailand for 7 years for laughing at U.S. President Donald Trump's hair. Yes, really.
Meanwhile, slighting the Thai monarch, queen, heir apparent or regent could land you in jail for up to 15 years. Actions like failing to stand for the national anthem can be considered rude — something you probably want to avoid. Not that you're going to know what the Thai national anthem sounds like. My advice is if you're in Thailand and everybody else in the room stands up, stand up as well and just hope they're not volunteering for a one-way journey to Mars.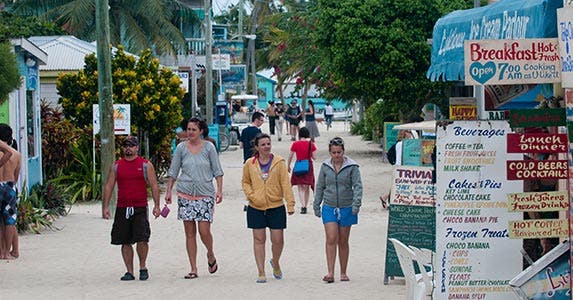 Being gay can be a crime in Belize
Stephen J. Boitano/Getty Images
Being gay is illegal in Belize, a Central American country whose flag happens to feature 2 beefed-up, shirtless men. The good news is that the nation is taking steps to reduce discrimination — and the same goes for other countries like Guyana and Botswana.
The bad news is that while gay marriage is becoming increasingly accepted across Europe and the Americas, other countries such as Russia and India are choosing to go backward, imposing fines and even jail sentences for being out and proud, or for such vagaries as "promoting homosexual propaganda."
When traveling with a same-sex partner, it pays to check ahead to learn the local laws, especially if you're going off the beaten path. And don't forget that in some countries where being in a loving, same-sex relationship with another adult is enough to land you in the dock, an opposite-sex couple wouldn't get away with holding hands either.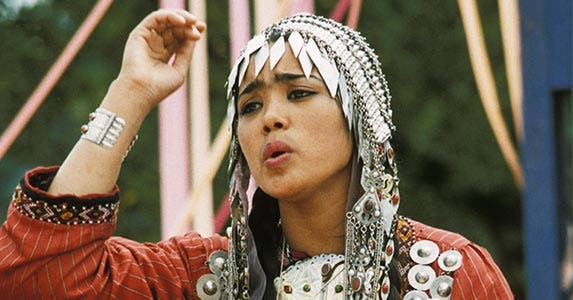 Turkmenistan outlaws lip-syncing
SVF2/Getty Images
As far as bonkers laws are concerned, check out Turkmenistan. The former Soviet state was ruled from 1991 to 2006 by Saparmurat Niyazov, who self-imposed the title Turkmenbashi, or "Great Leader of All Turkmen."
Like all the best megalomaniacs, Niyazov was crazier than a squirrel with the face of Tom Cruise flying a chocolate spaceship.
Niyazov banned the use of lip-syncing and certain musical performances, citing a negative effect on the development of musical arts.
But that's not all! Niyazov banished dogs from the capital Ashgabat because of their "unappealing" odor. He outlawed opera, ballet and circuses for being "decidedly un-Turkmen." He requested that a "palace of ice" be built near the capital, so that those living in the desert nation could learn to ski. He decreed that men should no longer wear long hair or beards and banned news reporters and anchors from wearing makeup on television, because he said he couldn't tell the male anchors from female anchors.
He also commissioned dozens of gold statues of himself and changed the name of the month of April to "Gurbansoltan" — his mother's name.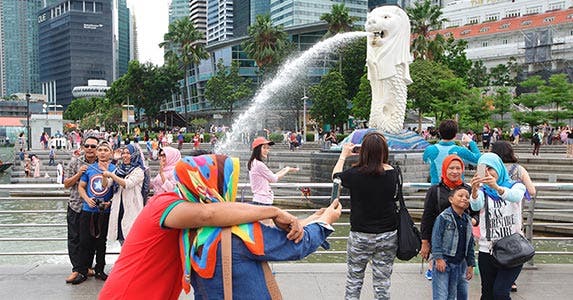 Gum is sticky in Singapore
Suhaimi Abdullah/Getty Images
"Law and order" in Singapore is synonymous with "prim and proper." So, you can't chew gum, drop litter, spit, smoke in public, jaywalk, vandalize, feed the pigeons, forget to flush the toilet, eat or drink on the metro (even water), annoy somebody with a musical instrument, fly a kite that interferes with public traffic, or walk around your house naked. No, seriously.
Violating any of these laws will result in a hefty fine. Repeat violations may land you in jail. But that's nothing compared with the consequence of drug smuggling, which is usually the death penalty.
So before visiting Lion City, practice crossing the road, ensure you're properly hydrated, make sure your saxophone is in tune, get rid of the gum and make damn sure the package that backpacker gave you in Malaysia "for his mom" really is tea cookies.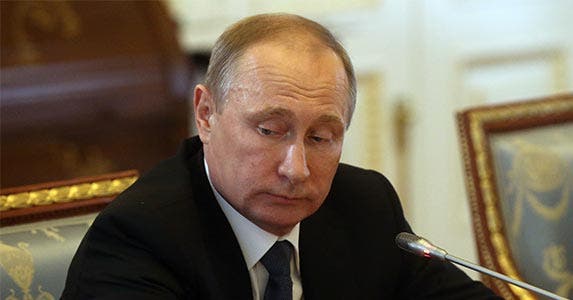 No more 'Sadimir Putin' memes in Russia
Mikhail Svetlov/Getty Images
While Thailand's lèse majesté laws can be viewed through the prism of a royal dynasty stretching back hundreds of years, that can't be said of Vladimir Putin's Russia. But here we are in 2016, and insulting the leader of one of the biggest countries in the world could land you in jail or worse.
In 2015, Russia's media watchdog reminded everyone that the ban against insulting state officials extends to internet posts and memes, too. Russia is now considering a law that makes it a crime to insult Putin, which would be punishable by up to 6 years in prison.
Russian punk rock protesters Pussy Riot have already fallen afoul of the no-insult laws, but you could argue they're the lucky ones.
With ex-KGB spy Alexander Litvinenko "probably" killed on the orders of the Russian president (according to the U.K.'s Scotland Yard), and an opposition leader shot dead under suspicious circumstances, it pays to tread lightly when it comes to making fun of Vladimir Putin, who is not famed for his sense of humor.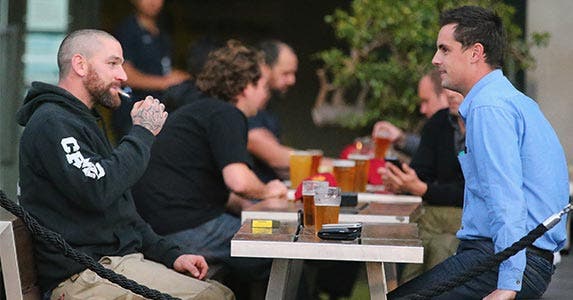 Australia goes too far with pub-crawl ban
Scott Barbour/Stringer/Getty Images
Finally, I come to what I regard as the most severe violation of human rights in the English-speaking world: the banning of pub crawls in Australia. Why our supposed beer-loving chums put up with this nonsense is anyone's guess. In my estimation, it's one step away from imposing Sharia law.
It's bad enough that a glass of lager will set you back a month's wages, but to have laws that curb licensed premises from serving booze to large, rowdy groups fundamentally undermines the point of having pubs in the first place.
OK, strictly speaking, pub crawls are not illegal, but the thing is that once you've had a couple of drinks in one pub, they won't let you into another. Sometimes they won't even let you back into the bar that you stepped out of in order to use your cellphone — even if your coat and all of your friends are still in there.