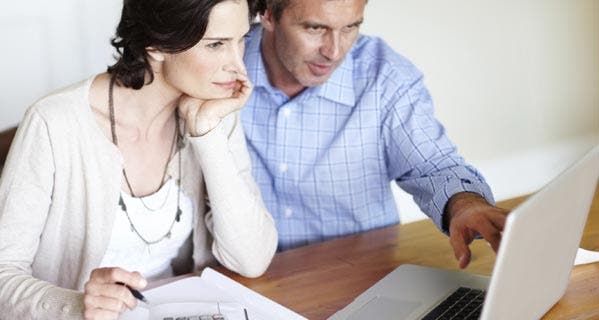 In shopping for a certificate of deposit, one thing becomes pretty clear: Online banks typically offer higher CD rates than brick-and-mortar banks.
For instance, the megabanks, Chase, Bank of America and so on, typically have little incentive to pay high CD rates. People line up to give them money, so they don't need to compete for your deposit with better interest rates.
But the smaller, scrappier banks may want deposits and if they do, they fight to get business by offering higher yields.
How can they afford to offer high CD rates?
Online banks may not have the advantage of size but they do have one big thing going for them that lets them offer higher than average CD rates.
"The simple reason is that the cost structure allows them to do that," says Dan Geller, executive vice president of Market Rates Insight, a pricing consultant to financial institutions.
The three top expenses for banks are paying interest on deposits, payroll and facilities, meaning mostly branches, Geller says.
In general, online banks can offer up to twice the interest rate than brick-and-mortar counterparts.
Online versus real life CD rates

Brick and mortar
Online
Average one-year CD rate
0.20%
0.58%
Average five-year CD rate
0.79%
1.36%
Source: Market Rates Insight
But is it safe?
Having no branch to go to in case of an emergency or to get a complicated question answered can make online banks seem a bit perilous. But, rest assured, your deposits are as safe in an online-only bank as they are in the bank down the street from your house.
"They are regulated just the same as any other banking institution," says Greg McBride, CFA, chief financial analyst at Bankrate.com.
But, it's a little difficult to separate online-only banks from brick-and-mortar banks if you're gathering information on CD rates from the Internet.
"I think the definition of online bank is like beauty, it's in the eye of the beholder," McBride says. That's because many smaller banks use the Internet to gather deposits from all over the country.
"If you are in South Florida and opening an account with a brick-and-mortar bank in Nebraska, it's an online bank to you. To the guy who goes to the branch every Friday, it's a brick-and-mortar bank," he says.
The important thing to look for is whether the deposit is insured by the Federal Deposit Insurance Corp. As long as a bank is FDIC-insured, your deposits will be safe from any financial troubles that may befall the financial institution, whether it only exists on the Web or down the street.
Use Bankrate's rate tables to search for CD rates and check out the soundness of the institution with Safe and Sound ratings.
Get more Investing News with our free weekly newsletter.
Follow me on Twitter @SheynaSteiner
***
Senior investing reporter Sheyna Steiner is a co-author of "Future Millionaires' Guidebook," an e-book written by Bankrate editors and reporters. It's available at all the major e-book retailers.