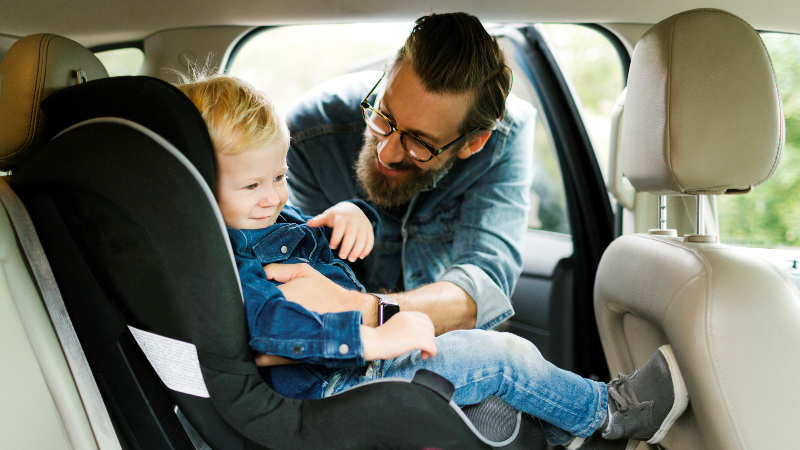 Founded by William Adair in 1991, the Direct General Group began offering car insurance to its customers, with a focus on helping people acquire insurance regardless of their driving history. Along with car insurance, the Direct General Group offers motorcycle, commercial car and term life insurance, memberships for its roadside assistance services and vehicle protection plans.
Direct Auto coverage options & discounts
Along with standard liability and full-coverage protection, Direct Auto offers the following options:
Rental reimbursement: This covers the cost of a rental car if a customer cannot drive their vehicle after an accident.
Towing: Included in full-coverage premiums, this benefit covers towing costs (up to the limit specified in the plan) for vehicles disabled after an accident or mechanical breakdown.
Roadside assistance: With this coverage, customers receive 24-hour emergency towing, gas and essential fluid delivery, jump start for dead batteries, mechanical help through Direct Auto's roadside assistance technicians, lockout service and a concierge, who'll supply maps and routes for road trips.
Accidental death coverage: Provides a $5,000 payment to the beneficiaries of the deceased.
Direct Auto also offers discounts including:
Good student discount: Customers on the Dean's list or attained a B average on their coursework in high school and college could receive a 10% discount on their premium.
Safe driver discount: Customers receive a 10% discount if they've been accident-free for the past 36 months with no moving violations.
Senior citizen discount: Those 55 and older can receive up to a 5% discount on their insurance coverage, though qualifications will vary by state.
Multi-car discount: Households that insure more than one automobile with Direct Auto could receive a discount of up to 25%.
Policy renewal: As thanks for renewing a policy, Direct Auto offers up to 20% off the next policy if the driver didn't have a lapse in coverage (due to non-payment) and they renew within seven to 10 days of their policy's expiration date.
Welcome back discount: Direct Auto offers its returning customers a 6% discount if their previous policy was more than six months past the expiration date and they live in a state where the discount applies.
Direct Auto's ratings and customer reviews
A.M. Best rated Direct Auto's financial strength as excellent, which is a good indicator that the company can pay its claims.
Direct Auto Insurance is rated an A+ by the BBB. The most common complaint levied against Direct Auto from customers is the slow response times from the Direct Auto Insurance customer service team. Many noted it took up to two weeks to have anyone from Direct Auto speak to them, and even then their issues remained unresolved.
Reasons why Direct Auto is a great option
Direct Auto offers a bevy of discounts that make them an enticing option to consider. They're one of the few that offer discounts for customers renewing their policy and for coming back to the company.
They're also a great fit for high-risk drivers who have difficulty obtaining affordable insurance due to poor credit or bad driving history.
And with many locations across the country, customers have the opportunity to sign up for a policy online or visit with a local agency. For those who don't feel comfortable conducting their insurance online, this gives them another avenue to do so.
Additional policies offered by Direct Auto
Along with auto, you can get a Direct Auto Insurance quote for motorcycles, commercial auto insurance, supplemental health and term life insurance. They'll even give customers a discount if they choose to bundle multiple policies.
Frequently asked questions
What do I need to receive a Direct Auto Insurance quote?
To get a Direct Auto Insurance quote, you'll need vehicle information such as its make, model, the purpose of use and the name of the creditor if you're still making payments. You'll also need your driver's license, details of any moving violations or accidents such as the date of the incident and the cause, personal information including your mailing address, where you garage or park your vehicle, how long you've been driving and which kind of coverage you want (liability or full.)
How do I file a Direct Auto Insurance claim?
Immediately following an accident, call Direct Auto at 1-800-403-1077 and select option 2.
How do I check on the status of a claim?
Call Direct Auto at 1-800-403-1077 and select option 3.
Does Direct Auto have a mobile app?
No, unlike most major carriers they don't have one at this time. To file a claim or learn more about their policies, you can visit their website or call them.