Which bank should I choose?
Get personalized bank recommendations in 3 easy steps.
When not to go naked on insurance
You're young, healthy, unfettered and you drive a beater. Everyone keeps harping on how you need all this insurance, but all you can see is money circling the drain.
What you want to know is: What's the bare minimum insurance I can get by with, and what's the downside if that's all I buy — or even decide to "go bare" and not purchase auto, health, home or renters insurance altogether?
There are a few policy tweaks you can make and cost-saving discounts to be reaped. But try to get by without any insurance, and chances are slim that you'll be happy in your freewheeling lifestyle for very long.
"The problem is, if you don't have coverage, basically you're taking a risk. You're betting that you're not going to face a disaster," says Loretta Worters, a vice president with the Insurance Information Institute, a trade group based in New York. "If you want to be a betting man, that's fine, but I wouldn't want to bet my house on it."
Not to mention your car, your health or all your worldly possessions.
What's a free spirit to do in this shackle-and-chain world? Let's break it down by insurance policy type.
Auto insurance: Don't dare go bare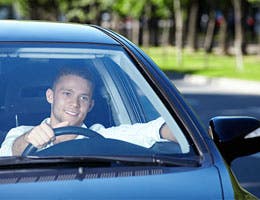 For the upside of the money you'd save by going without auto insurance, there's one huge downside: It's illegal in 49 of 50 states.
All states except New Hampshire require some mix of minimal liability coverage for bodily injury and physical damage to protect others for auto accidents you cause. In New Hampshire, you only must demonstrate that you could handle the financial costs for an at-fault collision.
While you can lower your premium by purchasing your state's minimum insurance coverage, often called a "liability only" policy, Worters doesn't recommend it. "The limits are just so low that they're not going to pay for much," she says.
That could leave you stuck owing thousands of dollars in over-the-limit medical bills and property damage you cause. You'd also have to pay to repair or replace your vehicle and be financially exposed to theft or acts of nature, not to mention medical bills if you're hit by an uninsured or underinsured motorist.
Best options: Compare auto insurance rates to get the best deal. Buy a standard policy but pass on collision, comprehensive coverage and road service. Discounts are available if you bundle your auto and home policies. Still too pricey? Consider public transportation or pedal power.
Health insurance: Why roll the dice?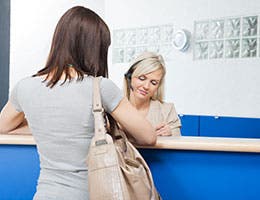 Like auto insurance, minimal health insurance will be required for most of us beginning next year under President Barack Obama's landmark health care reform law.
If you can afford health coverage, choosing not to buy it will add $95 to your 2014 federal income tax.  
The upside? You'll save a couple thousand dollars on health insurance.
The downside, besides blowing 95 bucks? "If you get sick or have an injury, you'll be subject to significant financial losses because you don't have coverage," says John McDonough, director of the Center for Public Health Leadership at Harvard University.
If you think you can waltz into an emergency room and be treated for free, think again. The Emergency Medical Treatment and Labor Act of 1986 requires hospital ERs to treat you, but they don't have to do it for free.
"They will send you a bill, and if they believe you have the financial resources to pay that bill, they will go after you," says McDonough.
Best options: Compare health insurance costs to find the plan best for you. Put that $95 toward a lower-tier "bronze"-level health plan through the new state marketplaces, where your income may qualify you for a federal subsidy. Another option: Consider a cheaper, high-deductible "catastrophic" plan.
Home insurance: Risky to ditch it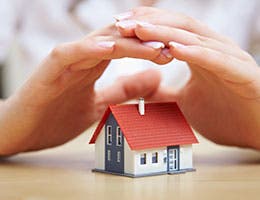 While you're not required to buy home insurance when you own your home outright, if you're financing your home your lender will insist that you keep at least a minimum insurance policy in force for the term of your mortgage.  
Worters says when housing prices plummeted, some owners made the mistake of dialing back their coverage to their home's reduced market value.
"It's not about the value of the house — it's about the cost to rebuild," she says. "Construction, plumbing and electrical costs have all gone up."
The hidden danger of going bare on home insurance is liability. "If somebody trips and falls on your property or you have a pool, that's really risky," Worters says.
What about stashing those premium bucks into a contingency fund and self-insuring?
"If you have the discipline, that's great, but most people cannot do it," Worters says.
Best options: Don't go bare, but maximize the discounts. You can save 5 percent to 15 percent by bundling your home and auto policies with one company, 15 percent to 20 percent for a combination fire/burglar/sprinkler security system, and up to 25 percent by raising your deductible, according to the Insurance Information Institute. Plan B: Consider renting.
Renters insurance: The price is right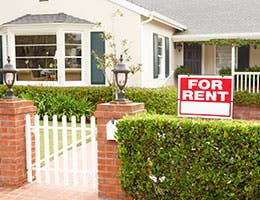 Ah, renters insurance! Finally, a completely disposable policy, right?
Well, it depends on how much you value your stuff.
"People completely underestimate the value of their personal belongings," says Lynne McChristian, Florida representative for the Insurance Information Institute. "Even college students who think they don't own much — the fact is, if they had to replace any of those items that they took to the dormitory or off-campus housing, that's a pretty good chunk of change they'd have to pay out."
There are three other reasons to consider spending a couple hundred dollars a year for renters coverage, McChristian says: It's inexpensive; it covers personal belongings wherever they roam (unlike auto coverage, which may not cover possessions that aren't installed in the vehicle); and it includes liability.  
"If you were cooking and left something on the stove, you've got liability for causing that damage," she says. "It's not only about the stuff; it's also about the liability."
Best options: Go bare if you dare on renters insurance. But if you have possessions that might be costly to replace, such as high-end electronics or collectibles, or if you're prone to sleep through kitchen fires, rejecting even the minimum insurance coverage could prove a costly mistake.