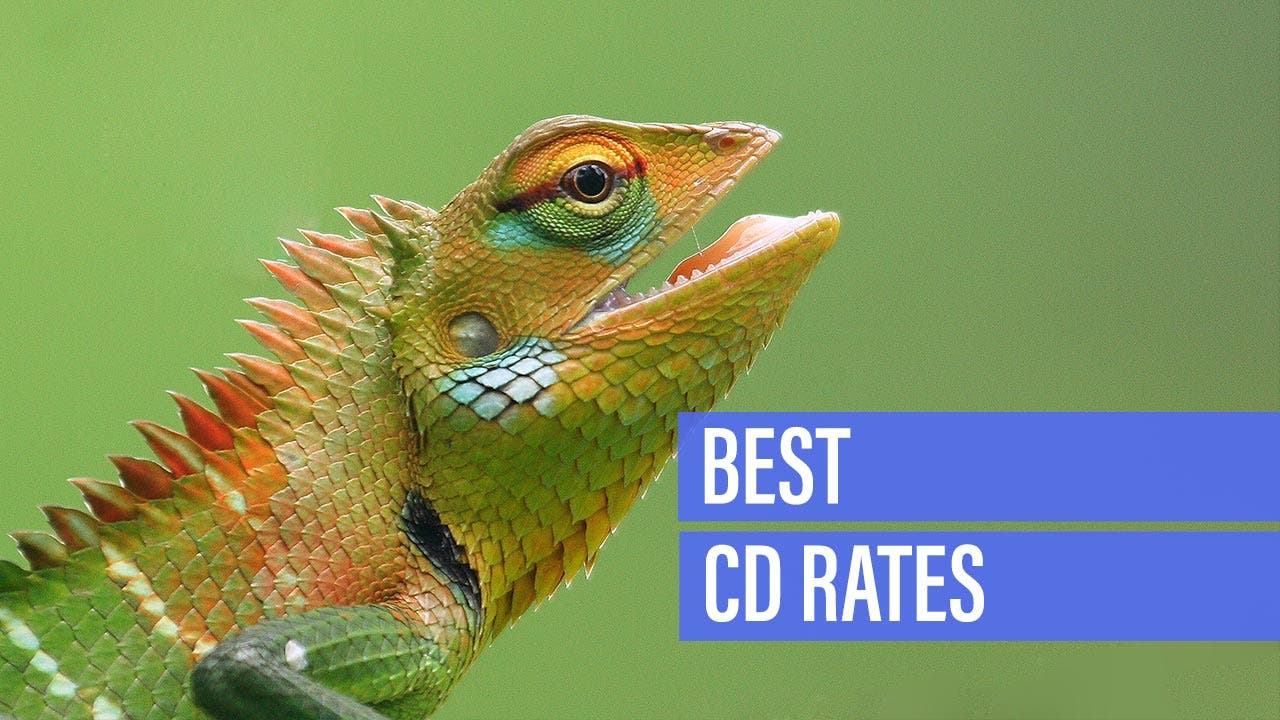 Savings account yields are on the rise, and they're finally higher than they've been in years. But if you want your savings to grow more quickly, you might be better off with a certificate of deposit (CD).
A CD is a fixed-income investment that locks up money for a set amount of time. Your rate of return is guaranteed, as long as you avoid pulling money out of your account before your term ends.
Savings and money market accounts are more liquid than CDs. That means the funds you store in those types of accounts are easier to access. You could withdraw the savings you've stashed in a CD, but be prepared to pay a penalty (unless you've purchased a no-penalty CD).
The gap between rates tied to CDs and savings accounts has narrowed. But CDs are more likely to pay a higher yield. While the best nationally available savings account rate is 2.05 percent APY, the most you can earn on a 5-year CD offered in all 50 states is 3.30 percent APY.
Best CD rates in July 2018
Trying to decide whether you should buy a CD? Here's a look at the best CD rates at each term length.
Top nationally available CD rates

| Term length | Institution | APY | Minimum deposit |
| --- | --- | --- | --- |
| 3-month CD | Third Federal Savings and Loan | 2.00% | $500 |
| 6-month CD | MySavingsDirect | 2.15% | $1,000 |
| 9-month CD | Andrews Federal Credit Union | 2.75% | $1,000 |
| 12-month CD | State Bank of Texas | 2.60% | $25,000 |
| 18-month CD | State Bank of Texas | 2.70% | $25,000 |
| 24-month CD | Communitywide Federal Credit Union | 2.90% | $2,000 |
| 36-month CD | Communitywide Federal Credit Union | 3.00% | $2,000 |
| 48-month CD | Communitywide Federal Credit Union | 3.20% | $2,000 |
| 60-month CD | Communitywide Federal Credit Union | 3.30% | $2,000 |
| 60-month jumbo CD | Interior Federal Credit Union | 3.39% | $100,000 |
| 120-month CD | Discover Bank | 2.95% | $2,500 |
Compare the best CD rates with the best savings and money market account rates. And as you're deciding which CD term to select, don't forget to calculate how much interest you could potentially earn.
Investing in CDs
Because they're low-risk investments, CDs tend to be associated with older, more risk-averse savers preparing for retirement. But people of different ages can benefit from sticking some of their savings into a CD.
A CD could be a good place to store money you're setting aside for a specific goal, like saving for a down payment on a house or a new car. Tying up money in a CD for 12 months or two years could be one way to stop yourself from dipping into your savings prematurely. A CD could also be a good place for an emergency fund, says Stewart Welch, founder and senior member at the Welch Group, a fee-only investment management and financial planning firm.
CDs are best for meeting short-term financial goals. Due to inflation, using a CD to build wealth over time won't work in your favor.
"This is why I wouldn't even recommend that a retiree puts all their money in CDs," says Dana Twight, founder and principal of Twight Financial Education. "Some of your money has to be positioned so that you will beat inflation. And traditionally, the way to do that is a balanced approach to the stock market."
CD laddering
Generally, the longer your CD term, the higher your rate of return. One way to grow your savings and earn as much interest as possible is to build a CD ladder. You could buy several CDs with different term lengths at one time, giving you the chance to invest in a long-term CD with a higher yield and short-term CDs that will mature within a short period of time.
Laddering can also shield you from interest rate changes. If rates are rising, you'll be able to take advantage of higher yields when your short-term CDs mature. And if interest rates are falling, you'll be happy that you locked up your savings when your bank was paying a higher rate. Consider keeping your CD ladder short during a rising interest rate environment and long when rates are moving in the opposite direction.
"When rates are declining, you want to go long on your ladder because then you want to tie up that high rate for the longest period of time," Twight says.
Finding the best CD rates
If you're looking for CDs with the highest yield, your best bet is to compare rates offered by online banks. Banks without hefty overhead costs can pass their savings on to customers in the form of higher yields. Many credit unions also offer competitive CD rates.
Chances are the highest CD yields are several times higher than the ones your existing bank offers. "Don't trust your local bank to have the highest rates," Welch says. "You definitely need to do the research."
In addition to the interest rate, consider other important factors before choosing a CD, such as whether you can deposit enough money to earn the top yield. You should also think about how soon you'll need the money you want to leave inside of a CD. If you need the money in three or six months, for example, keeping it in a savings account is a better idea.
The best CDs don't have a harsh early withdrawal penalty. (Typically, you stand to lose about six months' interest.) They also allow interest to compound daily rather than monthly, allowing your savings to grow faster.
Banks with the best CD rates
Each of the accounts that made the list pay the highest nationally available yield among CDs with the same term and require a minimum deposit of $25,000 or less. The minimum deposit for the best 5-year jumbo CD rate is $100,000.
Learn more about the banks that offer the best high-yield CDs and decide whether you want a traditional CD or a different type of CD. Bump-up and step-up CDs, for example, offer at least one interest rate increase before the end of the term.
Best 3-month CD: Third Federal Savings and Loan is based in Cleveland, Ohio.
Best 6-month CD: MySavingsDirect is an online division of Emigrant Bank, which is based in New York.
Best 9-month CD: Andrews Federal Credit Union is headquartered in Suitland, Maryland.
Best 12-month CD: The State Bank of Texas was founded in 1987.
Best 18-month CD: The State Bank of Texas is headquartered in Dallas, Texas
Best 24-month CD: Communitywide Federal Credit Union (CW) is based in South Bend, Indiana.
Best 36-month CD: CW was established in 1967.
Best 48-month CD: CW offers membership to select employer groups and Michiana Goodwill Boosters donors.
Best 60-month CD: CW earned five out of five stars in the latest review of its financial health.
Best 60-month jumbo CD: Interior Federal Credit Union is based in Washington D.C.
Best 10-year CD: Discover Bank is an online financial institution that offers various deposit products.