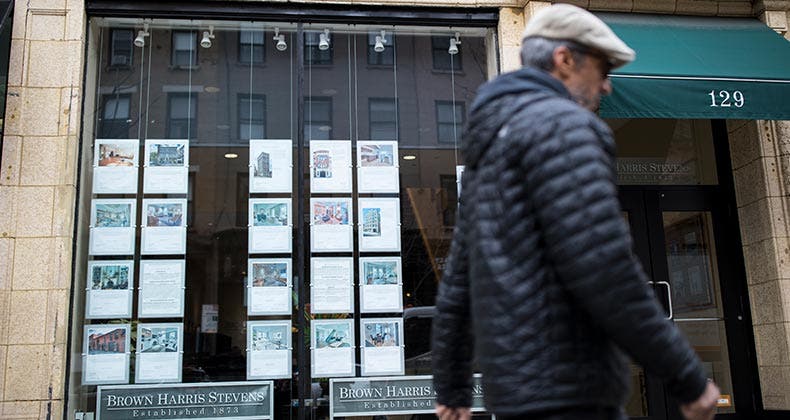 Congratulations, America! Your average weekly paycheck just cracked $900.
That's according to the April employment report, which also says that the economy grew by a net 211,000 jobs last month, a bit more than had been expected. The unemployment rate fell to 4.4 percent. The last time the unemployment rate hit 4.4 percent was May 2007, and the last time it was lower was May 2001, when it was 4.3 percent.
What it means for mortgages
There won't be much impact on mortgage rates. Immediately after the report was released on Friday, mortgage bond yields were up by just a small amount. The key to a good deal is shopping for mortgages on Bankrate, obviously.
Solid, not spectacular
"Everything about this report says to me it's still a solid jobs market," says Alan MacEachin, chief economist for Navy Federal Credit Union. He believes the Federal Reserve is still on track to raise short-term interest rates two more times this year, probably in June and again in December.
A different Fed timetable is proposed by Doug Duncan, chief economist for Fannie Mae. He expects Fed rate increases in June and September, followed by an announcement in December that the Fed will start shrinking its balance sheet.
What's up with wages
Average hourly and weekly wages are up 2.48 percent in the last 12 months, with weekly earnings hitting $900.94. Even though wages are up well over 2 percent, the Fed's favorite measurement of inflation has remained stubbornly below the 2 percent threshold that the central bank has set as its inflation target.
"On the subject of wages, we're hearing that familiar sad trombone sound," says Mark Hamrick, Bankrate.com's senior economic analyst. "The momentum of average hourly earnings was less so, up 2.5 percent over the past year. This continues to fail to pierce the 3 percent level traditionally associated with more robust recoveries of the past."
Fast, slow, fast
Something about the jobs data is odd. According to revised figures, nonfarm payrolls jumped by 232,000 in February, then decelerated to just 79,000 in March, and zoomed to 211,000 in April. The way it speeds up and slows down and speeds up again, the job market reminds me of getting stuck behind a lousy driver in traffic.
Overall, with interest rates remaining low, it's still a good time to get a mortgage.