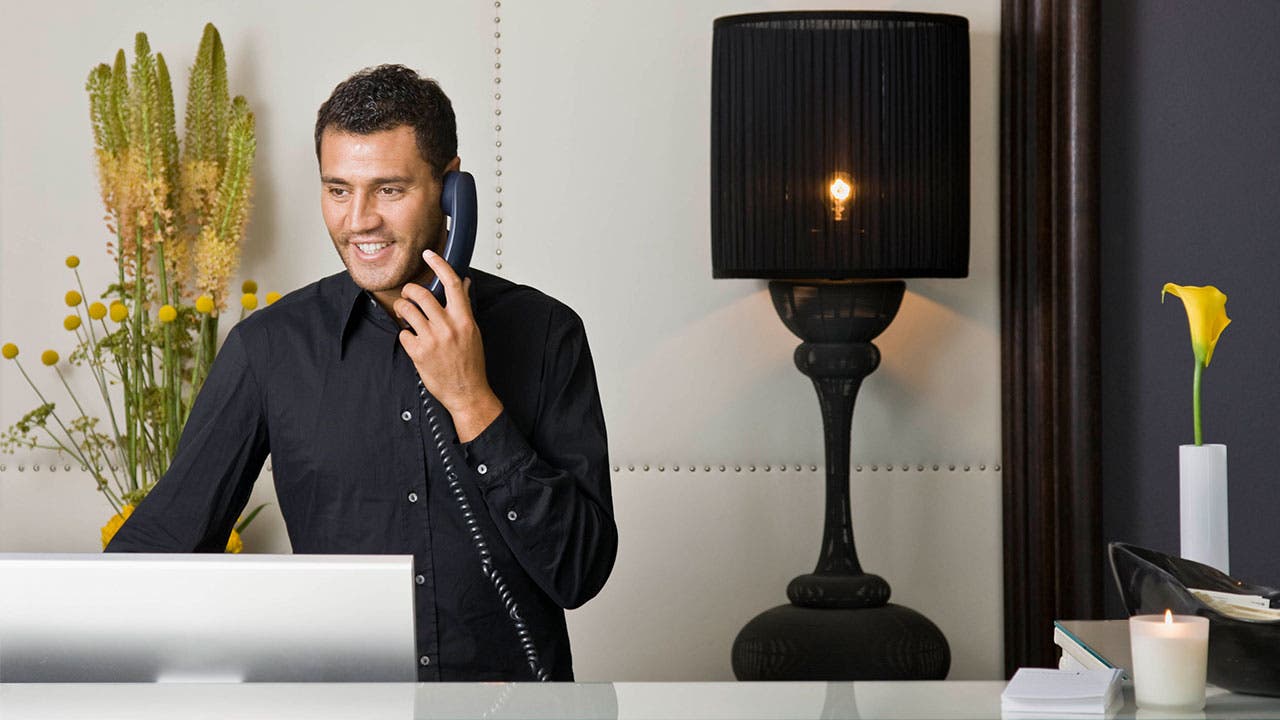 Make more money on the side.
If you need to pay off debt, build your savings or just want a little more spending money, picking up or starting a side hustle can help.
A recent Bankrate survey found that nearly 4 in 10 Americans have a second paying gig, and they rake in nearly $700 a month on average.
You can get a piece of that, too. Here are fifteen side jobs that offer good pay, flexible hours and plenty of perks. Wage information comes from the Bureau of Labor Statistics, a division of the U.S. Department of Labor. The BLS reports the "median" wage, which is the wage that falls in the middle, with half making more than the mean and half making less.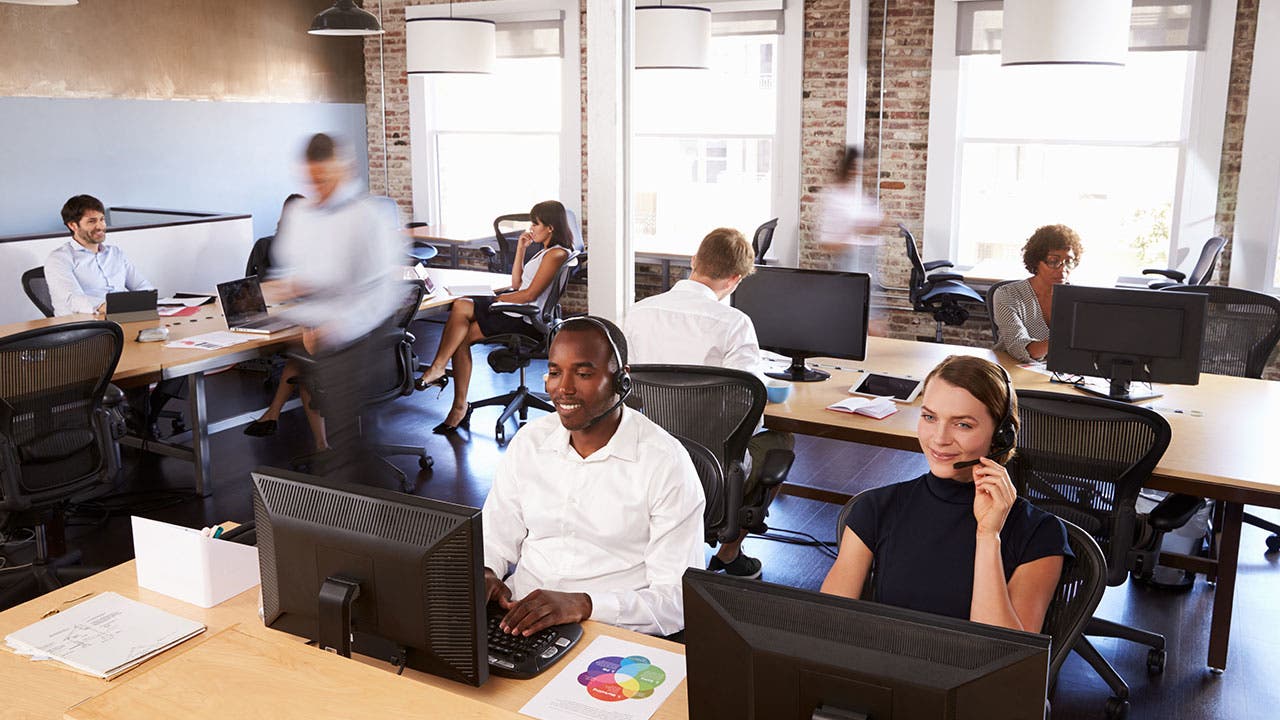 Customer service representative
Median hourly wage: $15.81
A little patience goes a long way as a customer service rep.
If you're up for the task of troubleshooting other people's problems, there are many different roles available and thanks to the internet, you won't necessarily have to sit in a vast call center while donning a headset. Check out LinkedIn and Indeed for open part-time roles.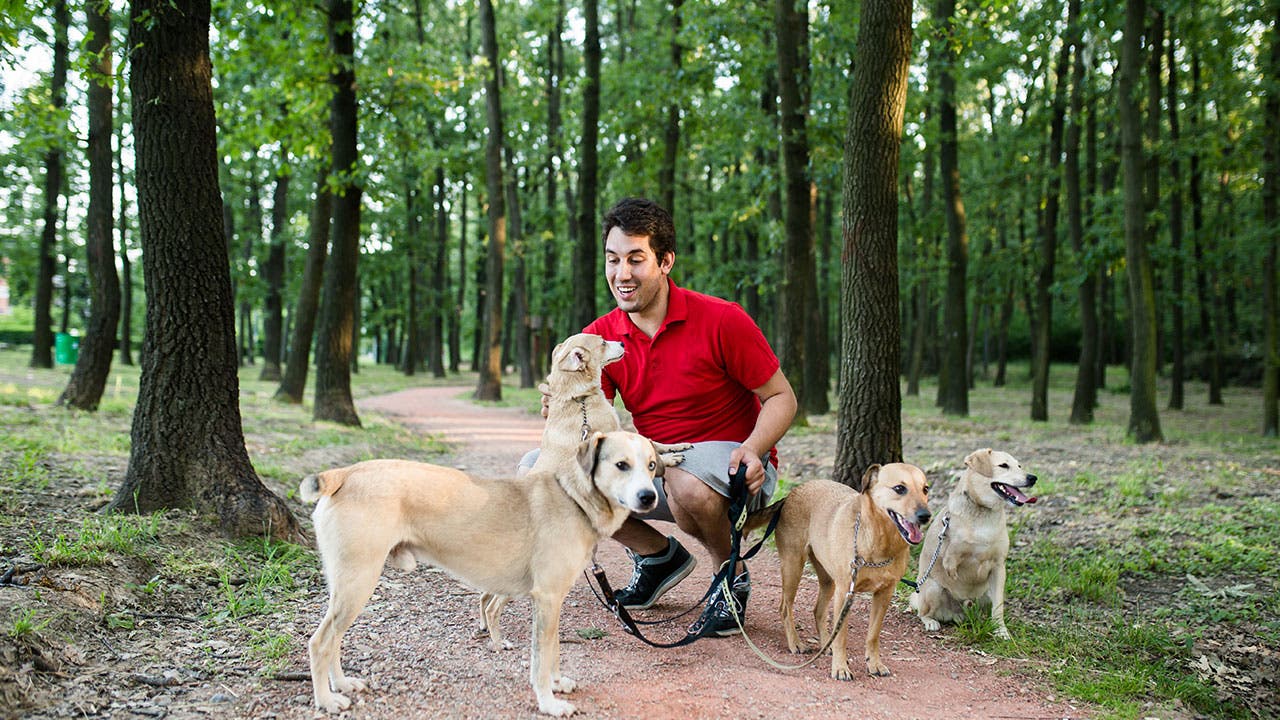 Dog walker
Median hourly wage: $13.27
It's starts with an affinity for four-legged critters, but wannabe dog walkers must also have clean records, be responsible, demonstrate confidence while handling dogs of all sizes and temperaments, and be able to endure the not-so-glamorous side of dog walking.
If you don't want to go it on your own, consider joining an agency like Wag or Rover that allow you to set your own hours and are insured companies.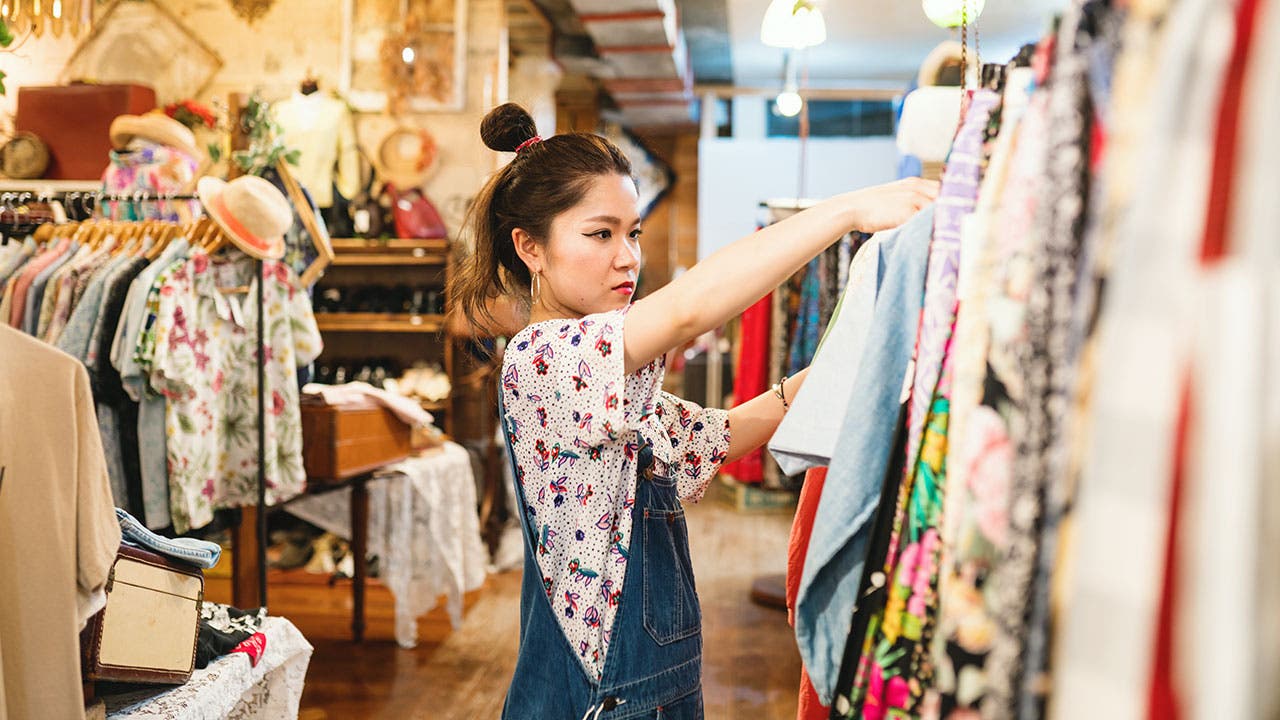 Mystery shopper
Median hourly wage: $15.89
Mystery shopping allows reformed shopaholics to get their retail fix. After signing up with agencies like Market Force or Best Mark, you'll compete with others in your locale for various assignments to retailers, cafes, restaurants, movie theaters, car dealerships and more.
Agencies have strict policies about adhering to specific instructions and all mystery shops require a bit of work on your part in the form of pictures and written debriefs.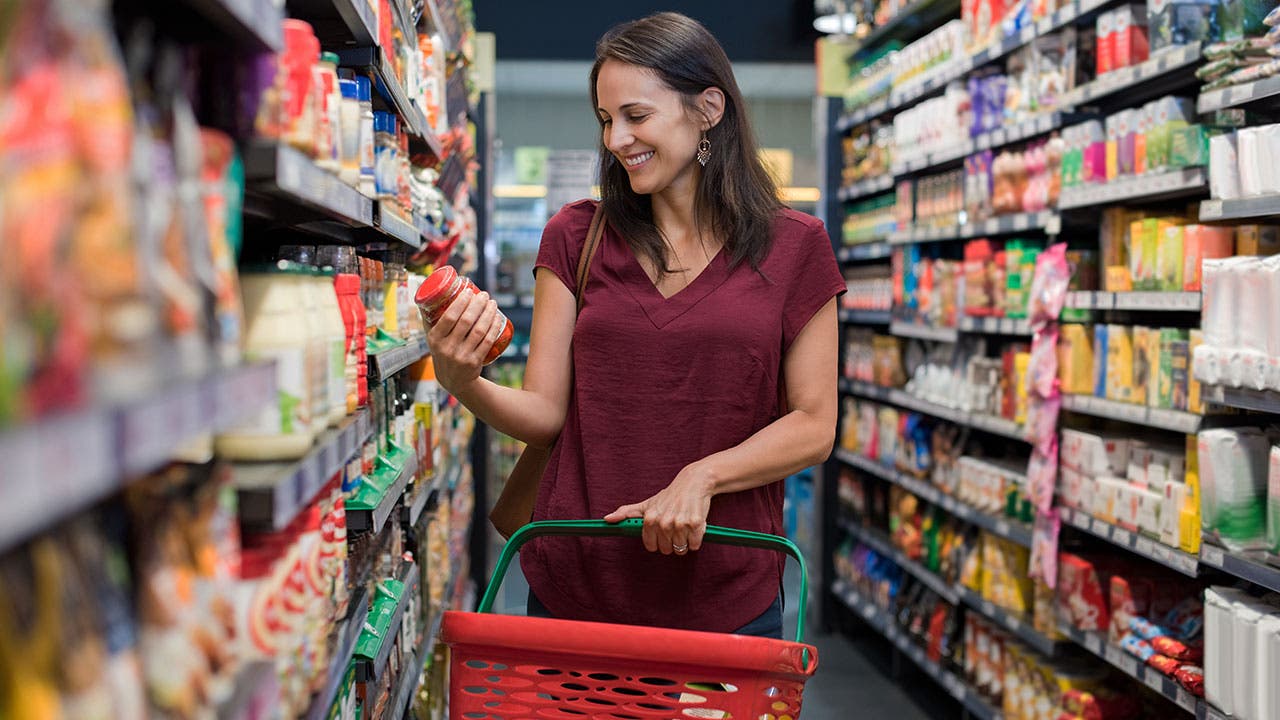 Personal grocery shopper
Median hourly wage: $11.50 
With companies like Shipt and Instacart, shoppers can toggle their app and indicate that they're on the clock.
Be someone's extra set of hands during the busy holiday season and get paid to cruise aisles of grocery stores with their shopping list and then hand deliver the grocery bags. According to Shipt's website, experienced shoppers can make an average of $22 an hour.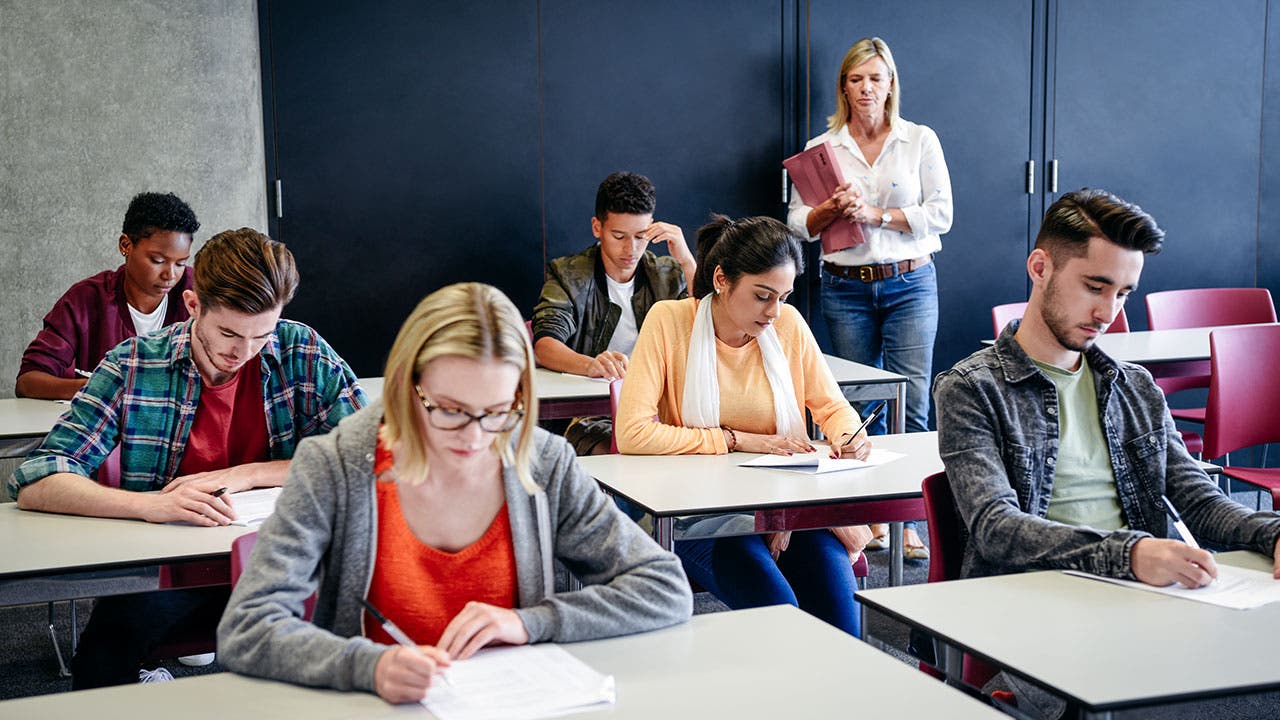 Test proctor
Median hourly wage: $17.50 
No one's going to test you on the material, you just have to administer the test.
You'll match photo IDs to test takers, read a set script of instructions, keep time and be on the lookout for cheaters. Search LinkedIn and Indeed for open part-time roles that offer a variety of weekday and weekend shifts.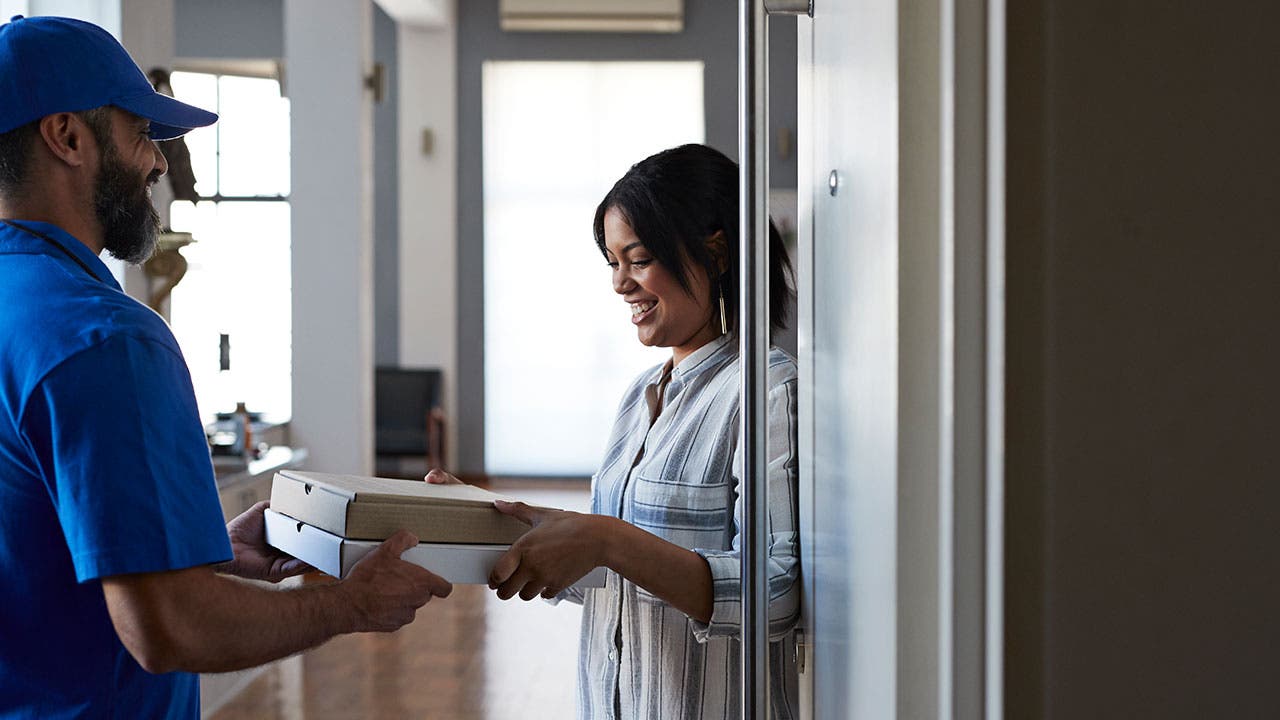 Delivery driver
Median hourly wage: $21.39
If you have your own set of reliable wheels, a valid driver's license, a clean driving record and know all the shortcuts around town, companies will pay you good money to deliver food, alcohol, flowers, office supplies, packages, you name it!
Most gigs will allow you to create your own schedule and come with perks like gas reimbursement and scheduling flexibility. Browse LinkedIn or Indeed to find open positions.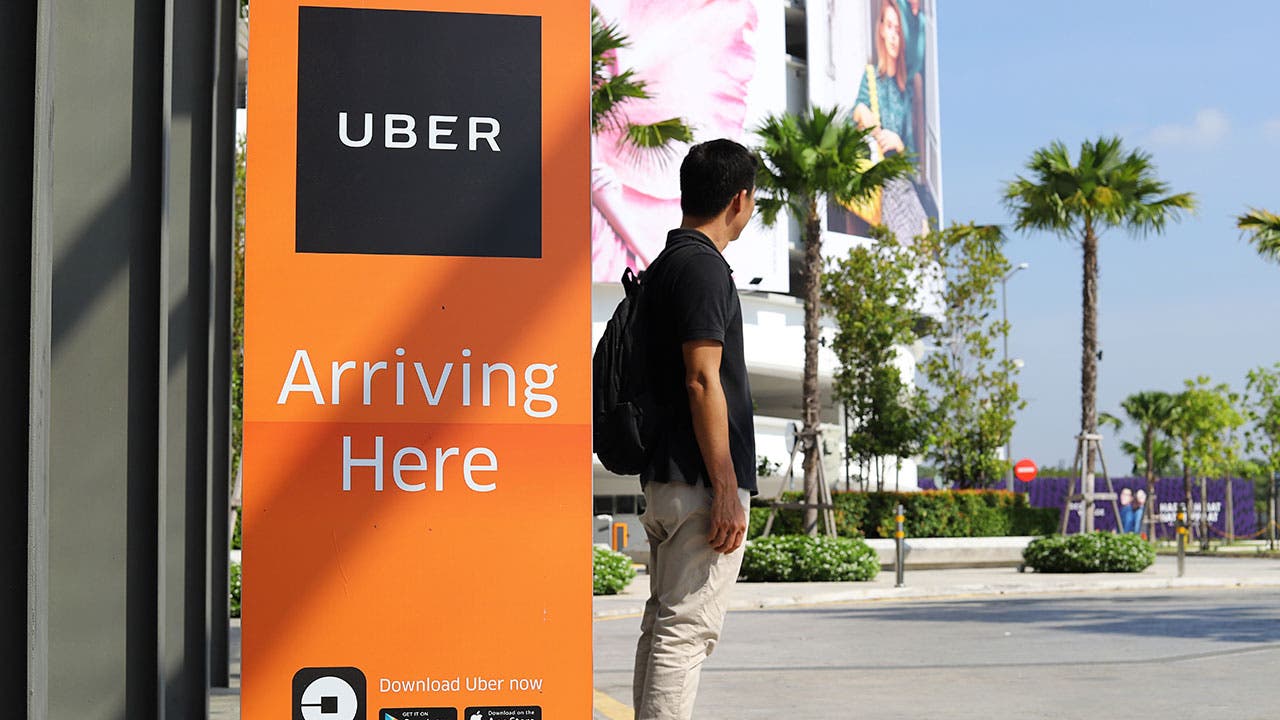 Ride-sharing
Median hourly wage: Dependent on factors like location, type of vehicle and car's market value
Let your wheels work for you with sites like Turo and Getaround that allow you to rent your car out to other drivers when you're not behind the wheel.
According to Turo, a car owner whose car is valued at $20,000 that is rented just five days of the month could earn over $2,800 a year.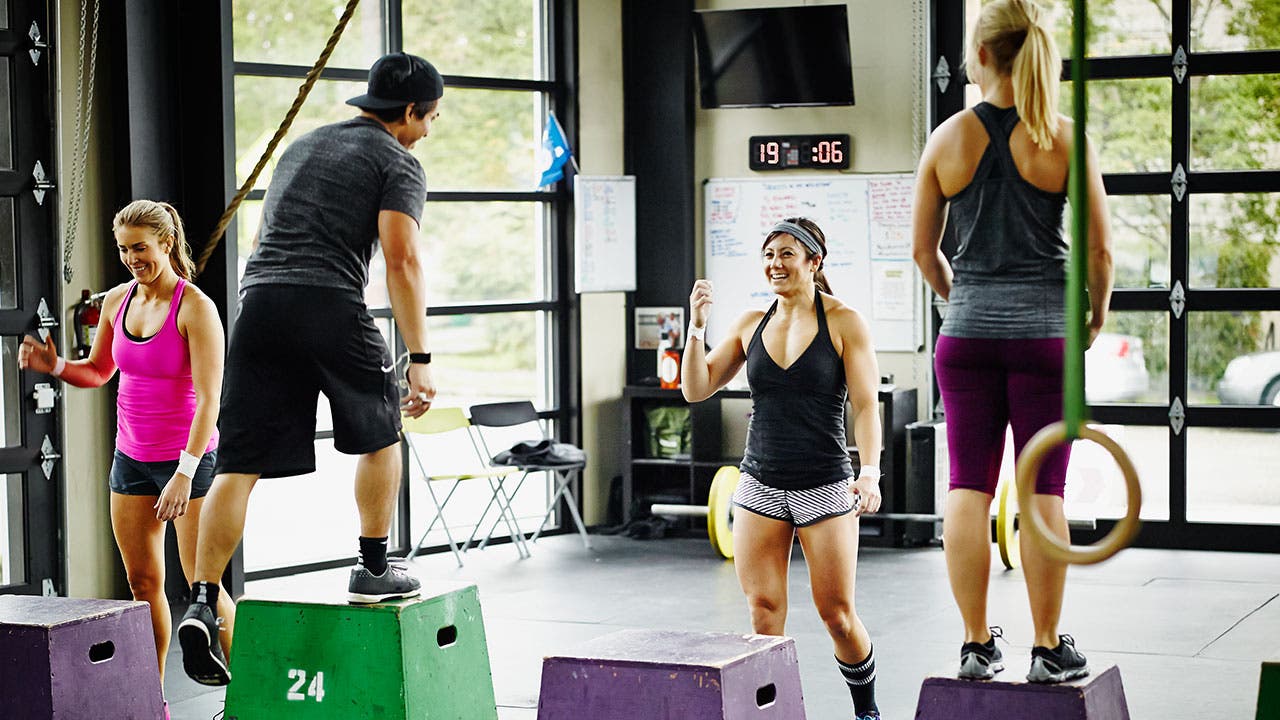 Fitness Instructor
Median hourly wage: $18.85
Share your passion for fitness with others by motivating and coaching fitness classes for extra cash. Unfortunately, it's not as simple as getting paid to work out– some gyms require instructors to have costly certifications.
With America's growing commitment to fitness and health, consider the costly outlay as an investment for a side gig where you'll see a return. If you're not in a position to throw down cash, research gyms that will hire uncertified newbies and sponsor training programs on the condition instructors successfully pass within an allotted time.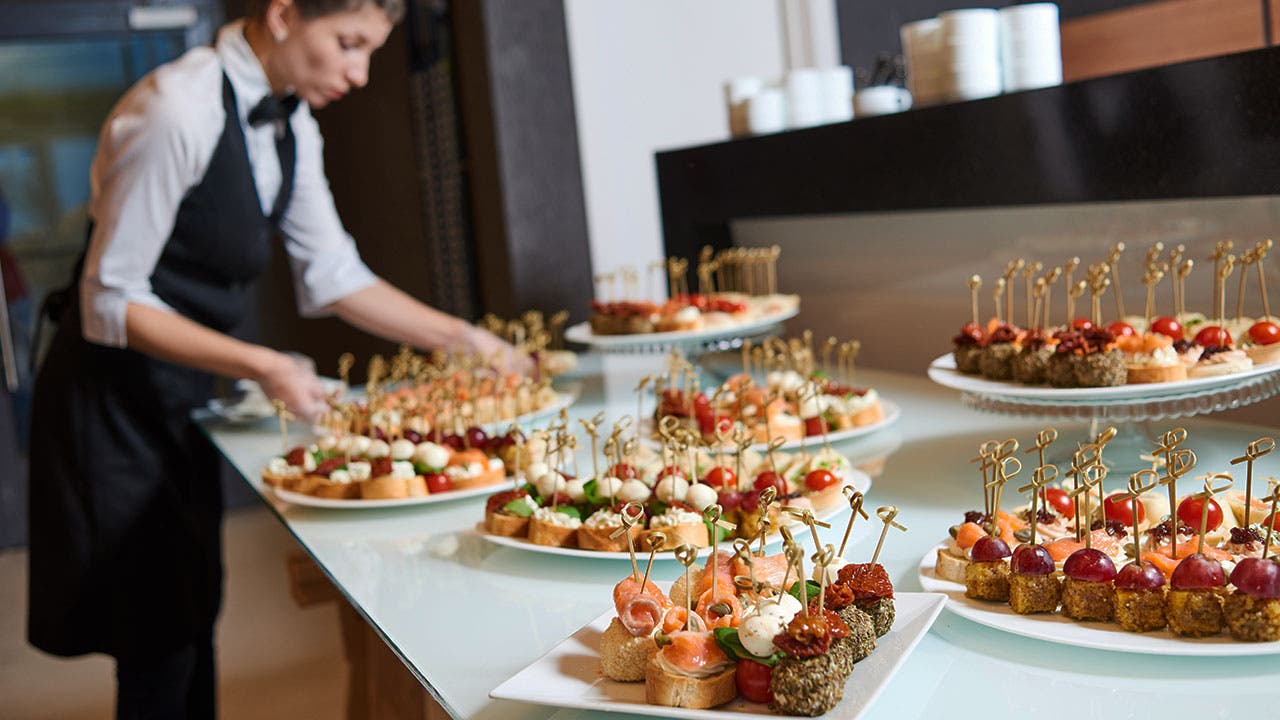 Wait staff caterer
Median hourly wage: $12.19
It might not be the most intellectually stimulating of gigs, but if you're up for long hours on your feet and balancing trays of foods with a smile on your face, catering companies are always looking for servers.
You likely won't have to commit to a regular schedule, but be prepared to sacrifice your nights and weekends. After all, that's when people want to throw parties. Scope out Indeed to find gigs in your area.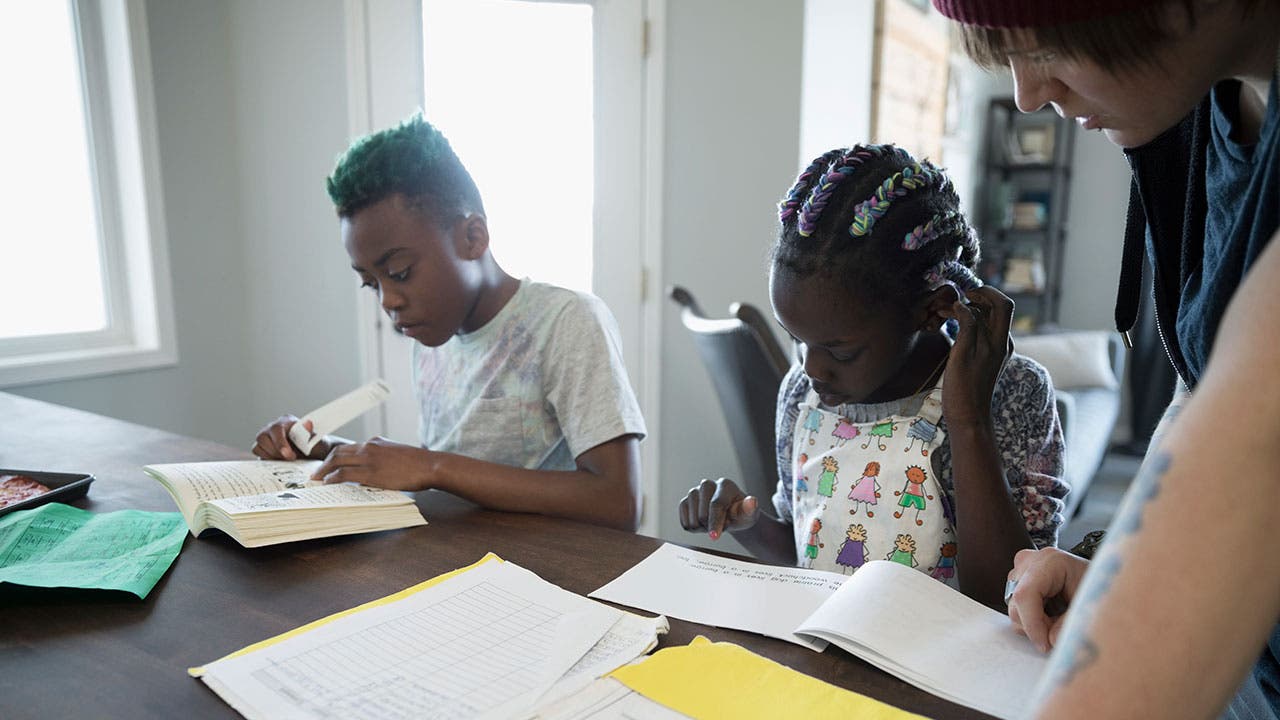 Tutor
Median hourly wage: $17.45
An education degree isn't required to make a little extra cash tutoring. Before you get started, evaluate your strongest subjects and don't grade yourself on a curve.
Decide if your knowledge is best matched for elementary, middle, high school or college students, and market yourself using sites like Tutor.com and Care.com. Set competitive rates and take on as many or as little clients as your schedule permits.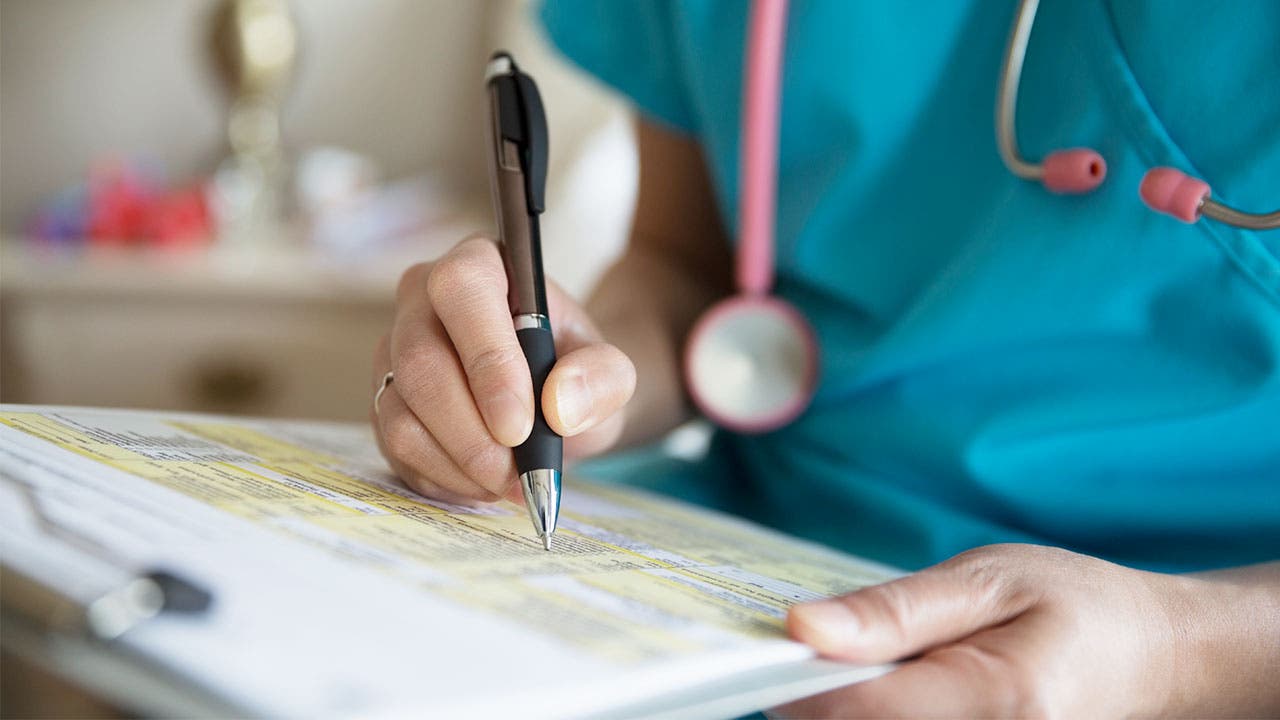 Medical transcriptionist
Median hourly wage: $16.95
Do you find yourself reading the Merck Manual just for kicks? Then you might like working as a medical transcriptionist.
Transcriptionists take medical reports dictated by doctors and other health care practitioners and transcribe them into readable reports.
Given the complexity of medical terminology and the critical need for accuracy, specialized training is helpful. But many employers will offer on-the-job training, according to the Bureau of Labor Statistics. And the work conditions can be cushy: Most transcriptionists are in comfortable office settings, and telecommuting is common.
Hospitals, doctors' offices and medical laboratories offer the best wages for transcriptionists, in the range of $18 to $20 per hour. And you may be able to wedge in work on nights and weekends.
Put your side hustle earnings to work. Compare the best money market accounts.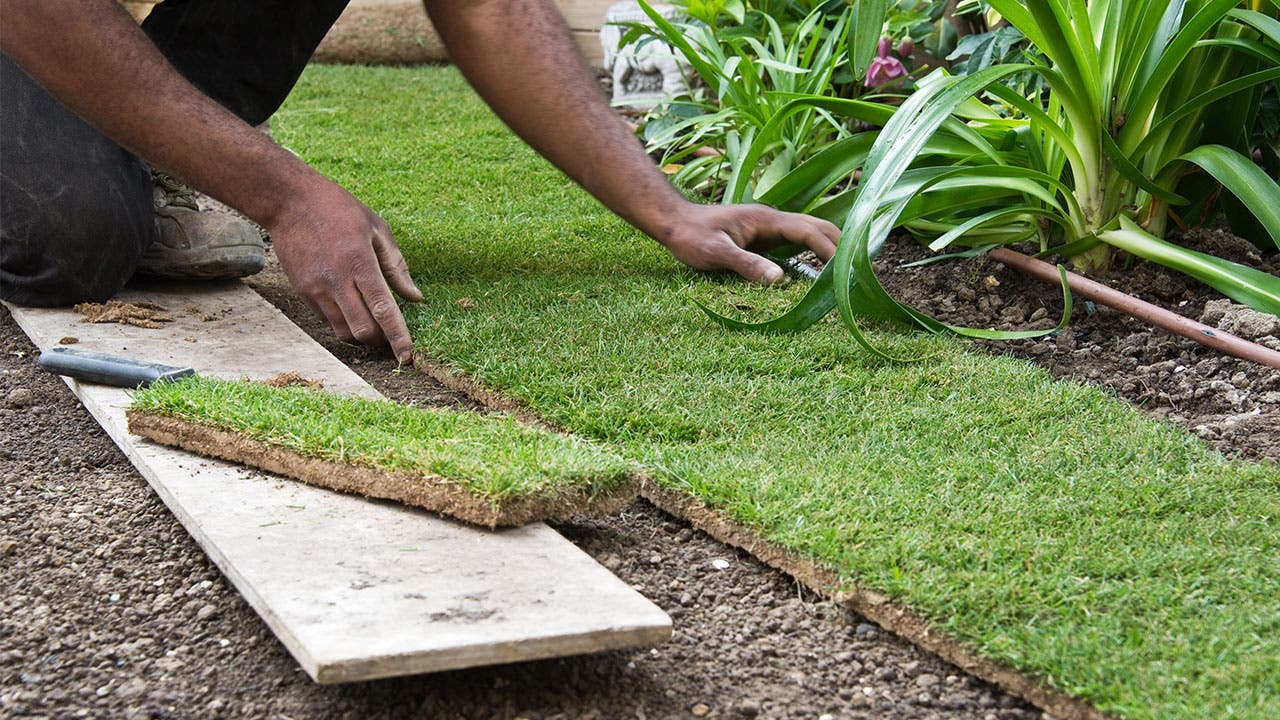 Landscaper and groundskeeper
Median hourly wage: $13.31
Maybe you made a few bucks mowing lawns as a kid. Grounds maintenance can be a lot more lucrative for a grown-up.
Common tasks include mowing, sod laying, fertilizing, planting, watering, raking and edging. If your livelihood keeps you cooped up in an office most of the time, getting outside while growing some money in a savings account can be a godsend.
You won't need special training to use a leaf blower or a shovel, and you'll have the satisfaction of seeing the results of your labor over time.
Local governments tend to pay the best for this work, with an hourly mean wage of $16.13.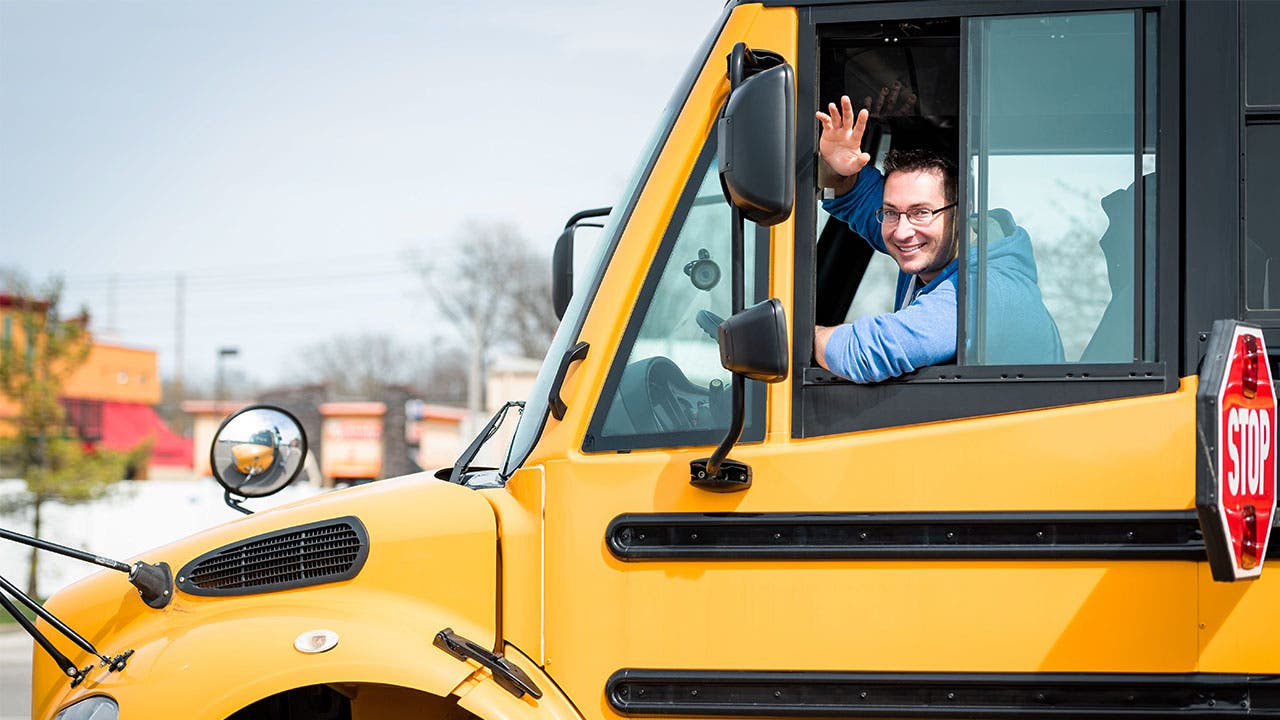 Bus driver
Median hourly wage: $19.61
Driving a bus or motor coach, whether it's a charter bus or a city transit vehicle, can be a great side hustle.
Perks include part-time schedules, no boss looking over your shoulder and the satisfaction of helping people get to their destinations safely and efficiently.
Fatigue can be a serious problem for bus drivers, so you have to be careful not to overextend yourself.
Health insurance, sick leave, vacation time and free bus rides are among the benefits for bus drivers who work enough hours.
If you maintain a clean driving record, and can follow schedules and routes, you can excel at this job.
Driving a school bus does not pay as well. The mean hourly wage for shuttling kids to school and back in a government bus is $15.45, according to the BLS.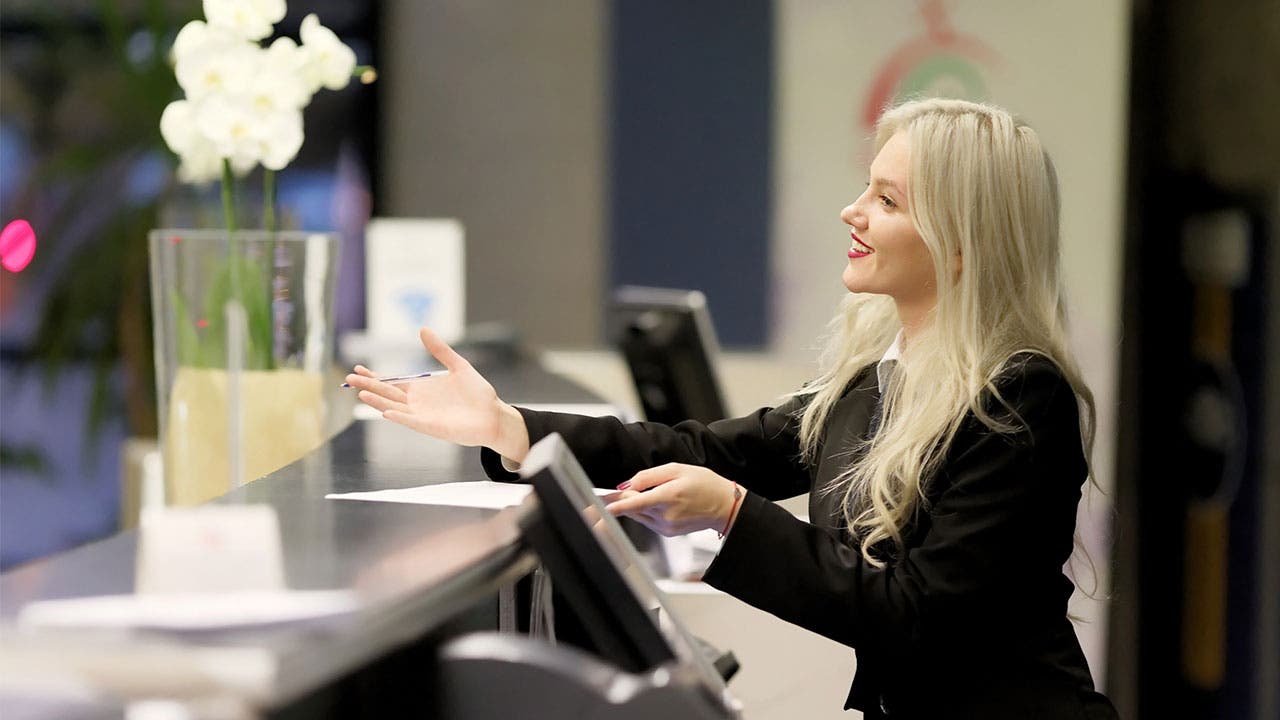 Concierge
Median hourly wage: $15.72 per hour
If you enjoy helping people and consider yourself an excellent problem-solver, working as a concierge could be the perfect side hustle. Concierges work at hotels and residential or office buildings that offer personal services.
Concierges offer a range of services, such as taking messages, arranging transportation, making dinner reservations, or monitoring guest requests for housekeeping and maintenance.
This can be a rewarding gig, and it's a great one for grabbing part-time hours. It's also a good way to get your foot in the door at a company where you might find chances for advancement.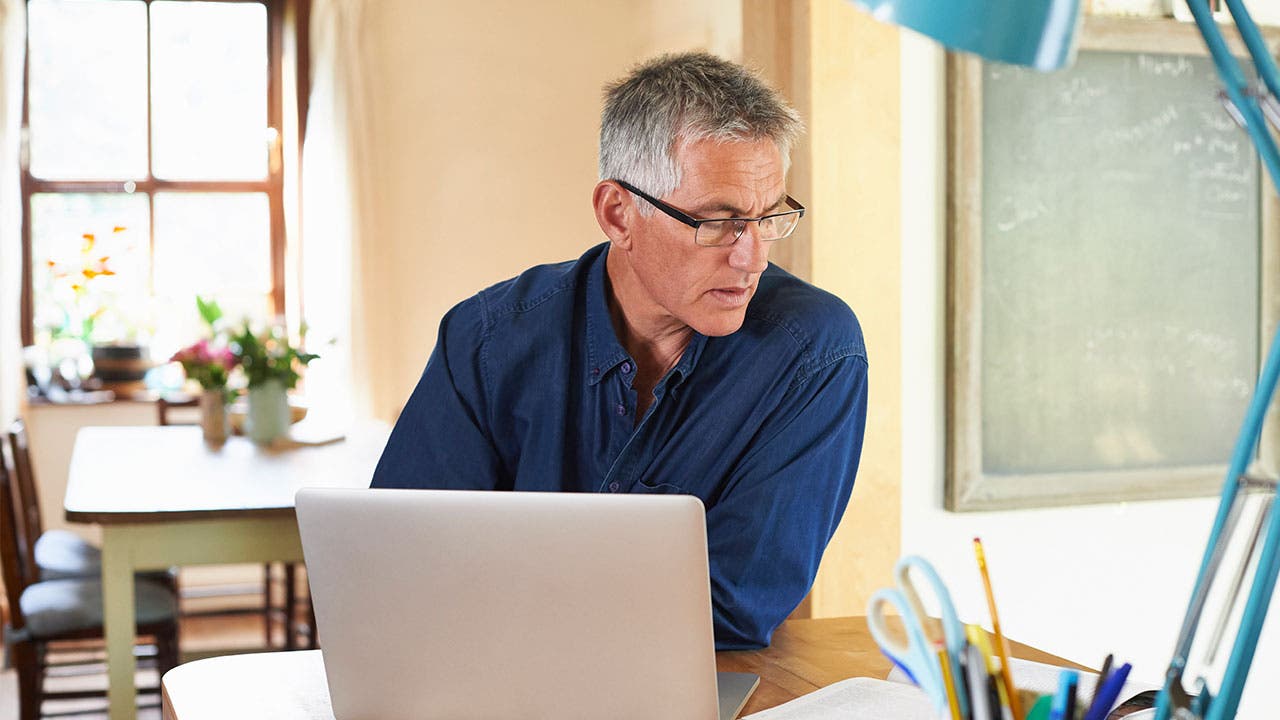 Proofreader
Median hourly wage: $19.43
If you're an excellent speller, know English grammar and punctuation rules, and the sight of typographical errors makes you want to pull out the red pen, you could earn a tidy sum with a part-time job as a proofreader.
Legal and advertising firms, directory publishers, real estate brokerages and religious, political and professional organizations often need eagle-eyed proofreaders to review materials before they are printed and distributed. Proofreaders who know Braille have even broader opportunities.
This gig is conducive to telecommuting and flexible hours, too. You'll have to be proficient with a computer.
Set your own hours and rates and start stashing away the savings. A great place to start is by viewing Bankrate's selection of best savings accounts. Here you can compare online savings accounts and securely apply for one that best fits your financial goals.
Learn more: