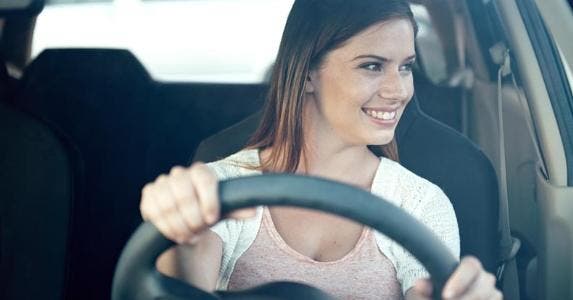 Asking for a discount on your auto insurance has become as commonplace as that question you may have asked on your first job: "Would you like fries with that?"
Drivers love a side order of discounts with their auto policy, and price breaks mean even more to younger drivers, who typically pay much higher premiums than older drivers. According to the trade group the Insurance Information Institute, insurers typically charge drivers younger than 25 higher rates because they tend to have more accidents than older, more experienced drivers.
Compare auto insurance quotes today
How young drivers can save
Multiple factors, besides your age, affect your car insurance rate, and the types and sizes of available discounts vary from company to company. However, these 4 premium-cutters for young drivers are offered by many insurance companies:
Good student discount.

Most insurance companies offer a discount for students who earn good grades in school, based on the assumption that the discipline it takes for academic success correlates with safe driving. It's common for these discounts to extend into graduate-school years. Geico gives up to 15% off some coverages for full-time students as old as 25 who are earning B grades or better. Allstate offers discounts of up to 20% for full-time students with good grades up to age 25.

Student-away discount.

College students and high school students in boarding school who live away from home without their car can earn a discount based on the fact that they drive less and are therefore less likely to get in an accident. Amica Insurance has a discount that increases as the distance from home increases, reflecting the lower usage of the cars that stay at home, says Lynn Malloney, an assistant vice president with Amica in Lincoln, Rhode Island. Allstate offers discounts of up to 35% for students who live at least 100 miles from home.

Legacy discount.

Some insurance companies offer a "legacy" discount for the young adult children of longtime policyholders. For example, USAA has a discount of up to 10% for policyholders who are under 25 and have been covered on a parent's USAA policy for at least 3 years.

Alumni discount.

If you're a recent college graduate and don't qualify for a good-grades discount (good reviews at work don't count!) and you have a car that's with you instead of at your parents' house, you can still get a discount related to your academic career. Many colleges have arranged special alumni discounts with specific insurance companies.
Any discount you qualify for can make your car insurance premiums more affordable — and help you avoid taking a side job just to pay for your insurance.