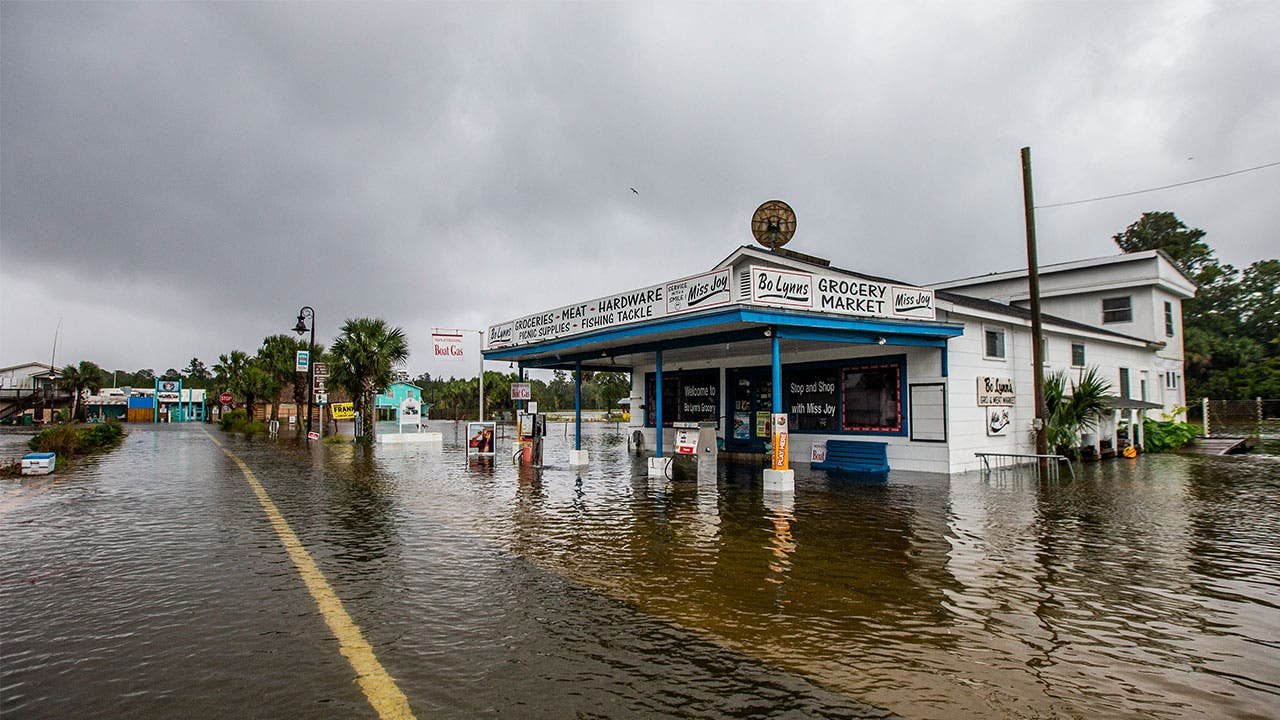 If you live in an area impacted by Hurricane Michael and are dealing with flood waters and property damage, your mortgage lender may be able to offer you some relief.
You may be able to put mortgage payments on hold, get special financing to rebuild a damaged home, or obtain a freeze on a foreclosure in progress.
Here are ways to find the right financial relief program quickly:
Call your lender directly
Your first step is to track down and call your lender for help. It's far safer than than clicking on an "apply here" link in a spam email advertising mortgage relief, and more direct.
Before the call, try to gather as much information about your financial situation and mortgage as possible. It's important to lead the conversation knowing how much help you need and what you can afford to pay on your mortgage each month. This not only helps the lender assess what you qualify for, but prevents you from taking on unnecessary debt.
The lender that closed your loan may not be the company that services it today, so check your most recent mortgage statement to get that information. Once you figure out who services your loan, go to the lender's home or news release page to see whether it has made an announcement about providing disaster relief services, or call customer service.
Know your options
Homeowners affected by the storm might be eligible for some mortgage relief options. Here are some key ways they can get help:
Mortgage payment forbearance
In a forbearance, your loan servicer will stall payments for up to 12 months, particularly if you have a government-backed mortgage through Fannie Mae or Freddie Mac. Typically, lenders offer 90 days of mortgage forbearance after a major storm, with an option for some homeowners to extend further based on their situation and if their loan was previously in good standing, says Sara Singhas, associate regulatory counsel with the Mortgage Bankers Association.
Some lenders put forbearance into effect immediately while others require homeowners to opt in, Singhas says. In many cases, you won't incur late fees or have a delinquency reported to the major credit bureaus during a forbearance period. Make sure to ask about this before you accept assistance.
Learn more about today's mortgage rates.
Some lenders combine mortgage forbearance with reinstatement or a repayment plan to bring you current on your loan. Reinstatement requires a lump-sum payment by a certain date to become current. A repayment plan lets you make up missed payments over a fixed period by adding a portion of your past due mortgage payments to your regular monthly payment when your forbearance period ends.
Loan modification
After your forbearance period is up, you might be unable afford your monthly mortgage payments. This can happen if your workplace was damaged or you lost significant business (which can affect your income), or your home repair costs are greater than anticipated, Singhas says.
As a result, your lender may agree to a loan modification, which changes the terms of your mortgage to make repayment more affordable. A modification may lower your principal amount, your interest rate or add extra time to your loan term, depending on your situation.
Foreclosure moratorium
It's typical after a natural disaster for a foreclosure moratorium to kick in for 90 days in areas with a federal disaster declaration, Singhas says. This means a lender halts foreclosure starts for defaulted loans, or stops activity for foreclosures already in progress. The president issued a disaster declaration for Florida ahead of the storm.
Check government websites
Most lenders make loans through Fannie Mae and Freddie Mac, which means your loan is likely eligible for relief programs offered by the government so long as you're in a disaster area declared by the Federal Emergency Management Agency, or FEMA.
If you have a loan insured by the Federal Housing Administration, or FHA, you may be eligible for forbearance, a loan modification or a 90-day delay in foreclosure, to help you catch up on payments.
Here are other government resources:
Be careful what you sign up for
"Relief" doesn't mean your lender is forgiving your mortgage debt. Even with the forbearance programs backed by the government, the amount that is deferred will still be owed.
Scammers try to capitalize on natural disasters to trick consumers into paying them with promises of help that will never come. Be cautious of calls from people claiming to offer mortgage relief on behalf of a government agency or lender, or asking for fees upfront for a loan or service. Government employees never charge fees to discuss assistance options, and will never ask for payment or financial information, according to the CFPB.
When talking with your lender, ask for written confirmations and contact information if you have any follow-up questions or concerns, to reduce your potential wait time. And always get contracts for relief programs in writing and, when possible, store a copy digitally (in the cloud) so you can access it on the go.
Learn more: