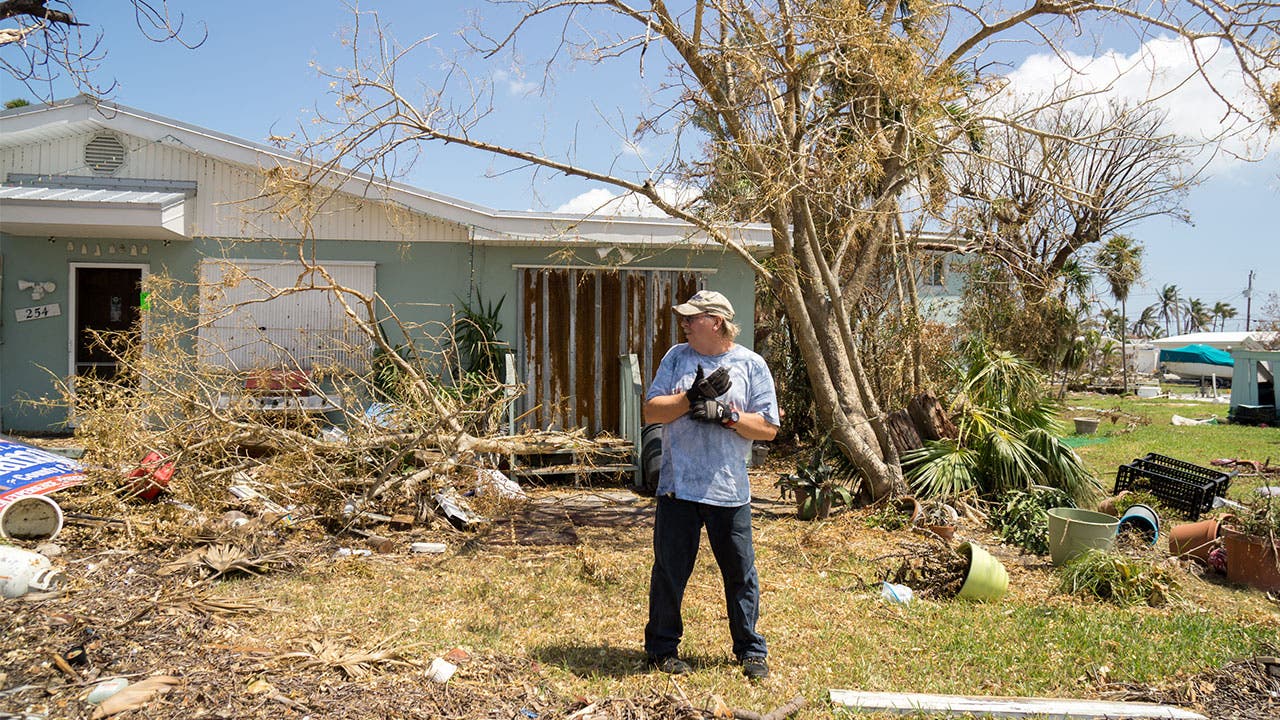 If you live in a hurricane-battered area of Texas or Florida, your mortgage lender may be willing to give you a break.
Many lenders are offering financial relief in the aftermath of hurricanes Harvey and Irma: They're putting mortgage payments on hold, freezing foreclosures or offering special financing to help rebuild damaged home.
But scammers are stepping forward, too, using social media and emails in clever ways to prey on homeowners in financial need.
Here are ways to find the right financial relief program quickly without getting trapped.
Call your lender directly
It may take longer than clicking on the "apply here" link in a spam email advertising mortgage relief, but tracking down and phoning your lender is the safest route to confirming that an assistance offer is for real.
Before the call, try to gather as much information about your financial situation and mortgage as possible. It's important to lead the conversation knowing how much help you need and what you can afford to pay on your home each month. This not only helps the lender assess what you qualify for, but it also helps you avoid taking on more debt than necessary.
You also might go to the lender's home page or news release page to see whether it has made any announcement about providing disaster relief services.
Know your options
Many homeowners affected by hurricanes Harvey and Irma are eligible for forbearance.
That means the lender will stall payments for up to 12 months, particularly if you have a government-backed mortgage through Fannie Mae or Freddie Mac. You won't incur late fees or have a delinquency reported to the major credit bureaus during a forbearance period.
Many lenders are currently offering 90 days of mortgage forbearance in affected areas in Texas and Florida, with an option for some homeowners to extend further based on their situation. If you have a Federal Housing Administration, or FHA, loan, you are eligible for forbearance, a loan modification or a 90-day delay in foreclosure, to help you catch up on payments.
In addition to forbearance, some lenders, such as Quicken Loans, also are removing late charges and freezing any reporting of late payments for homeowners affected by Harvey and Irma, a company spokesman says.
Consult government websites
Most lenders make loans through Fannie Mae and Freddie Mac, which means your loan is likely eligible for relief programs offered by the government so long as you're in a disaster area declared by the Federal Emergency Management Agency (FEMA).
If your lender is not proactively offering forbearance or other help, you can go directly to the websites of the Federal Housing Finance Agency or the U.S. Department of Housing and Urban Development to see what type of relief you might be eligible for, and then bring it up to your lender. You also can use these sites to find the name of the lender that owns your mortgage and where to go if the company doesn't cooperate.
Be careful what you sign up for
Just because a lender provides "relief" does not mean it's forgiving you any of the mortgage debt you owe. Even with the forbearance programs backed by the government, the amount that is deferred will be owed down the road.
Be cautious of calls from people claiming to offer mortgage relief on behalf of a government agency, or asking for fees upfront for a loan or service.
"Government employees never charge to help you get a benefit or service and will never ask for payment or financial information," says the Consumer Financial Protection Bureau, in a recent blog post.
Weigh your alternatives before signing
Some lenders in Texas and Florida are offering "storm relief" products separate from government programs, to help repair your home. Be sure you understand whether these products amount to a loan against your home equity, a home equity line of credit (HELOC) or a personal loan.
Sometimes a personal loan might be the fastest way to get cash to rebuild your home, especially if you're waiting on an insurance reimbursement or federal funding. But take the time to understand all of the terms before signing, including the interest rate charges, additional fees and total debt you're taking on for the life of the loan.
When talking with the lender, ask for written confirmations and contact information if you have any follow-up questions or concerns, to reduce your potential wait time.