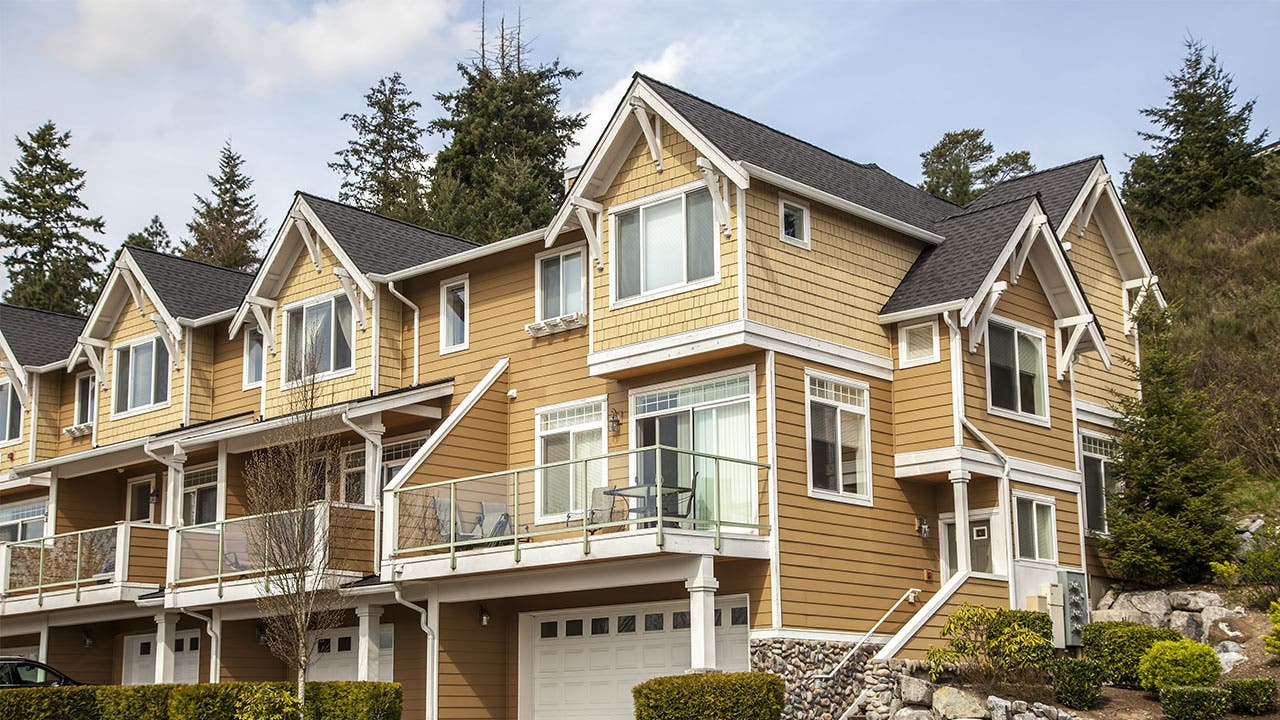 Getting a mortgage preapproval can give you a big advantage in the home-buying process, so much so that's it's almost standard these days in most areas of the country.
This golden ticket involves some of the same steps as a mortgage application. You provide detailed information on an application about your income, debts and assets. The lender does a hard credit check.
Soon, if you're approved, you'll receive a loan estimate telling you the maximum amount you can borrow.  With this estimate, you and your real estate agent will know what price range of homes you can afford.
Here are three reasons to get a mortgage preapproval before house hunting:
1. Get a better idea of what you can afford
You dream of an amazing house in an amazing neighborhood. But don't waste time and energy looking at houses you can't afford. A preapproval can help determine how much you can afford and what a lender would be willing to lend you.
Getting preapproved for a $300,000 loan means you should look for a home that's less than that.  If you plan on making a 20 percent down payment, then you can look at houses in the $360,000 and below range as a rough starting point.
But there's more. Take into account your household expenses, and other financial obligations that lenders won't view on your credit report.  Think about all those things you pay for each month such as groceries and car insurance that factor into how much house you will actually be able to afford. Lenders generally want no more than 28 percent of your gross monthly income(before taxes, that is) to go to housing expenses, including mortgage payment, property taxes and insurance.
2. Stay competitive with other potential buyers
It's fun to start looking at homes and imaging your kids playing in the backyard. Boring paperwork is easier to procrastinate and leave for later, says Michael Highfield, professor of finance and chair of real estate finance at Mississippi State University.
"But in this competitive market, any serious buyer should pursue a preapproval from a lender in advance to beginning a home search," he says.
You'll be at a huge disadvantage if you find your ideal home and lose out to other buyers who do have that preapproval letter in hand.
3. Have your offers welcomed by agents
Agents pretty much run the real estate search process, and you want the seller agents to be receptive to any offer you make. Patty Da Silva, owner and broker of Green Realty Properties in Davie, Florida, counsels her clients to set aside offers on homes from buyers who don't have a preapproval letters from their banks.
"You have to have a preapproval, and it must be a real preapproval where the lender has verified not just your credit, but bank statements and tax returns, and I call the lender to verify that," she says.
What is preapproval versus prequalification?
Prequalification and preapproval are different in important ways and easy to confuse with each other. A mortgage lender might tell you how much you prequalify for if you give a quick overview of your finances. While helpful, prequalification isn't concrete enough to agents or home sellers these days.
A preapproval, on the other hand, relies on documentation and shows lenders what you qualify for based on your financial history and income. A preapproval uses your paper trail to determine how much home you can afford. It means you complete a mortgage application and have a hard credit check done to determine your creditworthiness.
When to seek a preapproval
The best time to get preapproved for a home is after you've thoroughly reviewed your credit reports and score to make sure they're in top shape. Preapprovals are typically valid from 60 to 90 days because your credit report could change in that time.
It's not a bad thing to get preapproved more than once. Before you start looking at houses, consider getting preapproved for a mortgage first. Getting an idea of how to get your finances in order can be helpful to securing a low interest rate and a home you can afford.
While a hard credit check might dip your credit score a little bit, it's only temporary. To give yourself peace of mind, get your first preapproval anywhere from six months to a year before you plan to buy a home. This should give you enough time to clean up your credit report and build a solid down payment.
How to get preapproved for a mortgage
Before you do anything, get all the information organized that the lender will need. Some of the documents to produce for the lender include:
Current pay stubs
W-2s from the last two years
Last two federal income tax returns
Bank statements (from all accounts in your name)
Credit report
Driver's license or passport
If you are self-employed, it might get a little more complicated. You will need to show some other information that backs the fact you have consistent income to pay a mortgage. The other documents might be business bank statements, a business license, and company tax returns.
The process of mortgage preapproval
During the application time, lenders will be looking at your credit score, credit history, and debt-to-income ratio – or what percentage of your monthly income goes towards paying your current debts.
Before even talking with a lender, you should first get a copy of your credit report. You need to know if any red flags will pop up when the lender is checking.
Credit reporting agencies (Experian, Equifax, and TransUnion) by law must give you a free copy of your credit report once every 12 months.  You can get all three reports at www.annualcreditreport.com. Look this over carefully for any mistakes. Lenders use that report not only to determine whether they will give your mortgage preapproval but also what interest rate you will receive.
Lenders will examine the report for credit utilization (try to keep this below 30 percent), if you paid your bills on time and as agreed, and how many types of credit you are juggling in your life.
Steady employment and income also play a big part in your getting pre-approved for a mortgage. Proving you have steady income and a solid job is important to making sure you will continue to repay the loan.
Acing your mortgage preapproval
When you're starting out in your home-buying journey, there's a lot to go over. Here are a few things to keep in mind as you're planning your purchase.
Shop with different lenders. It's fine to go through the preapproval process with a few mortgage lenders, as long as it's within a month's timespan. Because each preapproval requires a hard credit check, your score will be impacted. If you obtain your preapprovals around the same time, it will count as one hard inquiry.
Consider the down payment. The more money you can put down, the better your loan terms can be. If you put down less than 20 percent of the home's purchase price, you'll have to pay private mortgage insurance, which will add to your monthly payments. Also check for down payment assistance. Some 87 percent of U.S. homes are eligible for one or more homeownership programs, and the down payment program benefit most frequently received is $10,000, according to Down Payment Resource .
Don't spend a lot or open new accounts after your preapproval. Whether you're doing it for the first go-round or you're hitting the home stretch, it's important to keep your spending low. Avoid making any large purchases from when you get preapproved to when you close to keep your debt-to-income ratio consistent.
Continue to pay your bills. Staying up-to-date on your regular bills is important to your payment history. Falling behind could mean a big hit to your credit score.
A preapproval letter is great, but remember you are not locked in to the lender or lenders that gave it to you.  Shop around for the best rate and choose the lender that offers you the best terms.
Keep the status quo on your finances
Just because you got a mortgage preapproval, that doesn't mean it is clear sailing to the closing. Your lender will recheck things such as your credit, bank statements, income and employment shortly before you close on the house.
Making big purchases, taking out new loans or lines of credit, or even closing accounts can delay closing or derail your loan altogether, says Ralph DiBugnara, president of Home Qualified in New York City.
"Any skeletons you have in your financial closet will be found, so it's best to be as honest and upfront as you can," he says.
Ready for your dream home? Check out Bankrate's current mortgage rates and find the best lender for you.