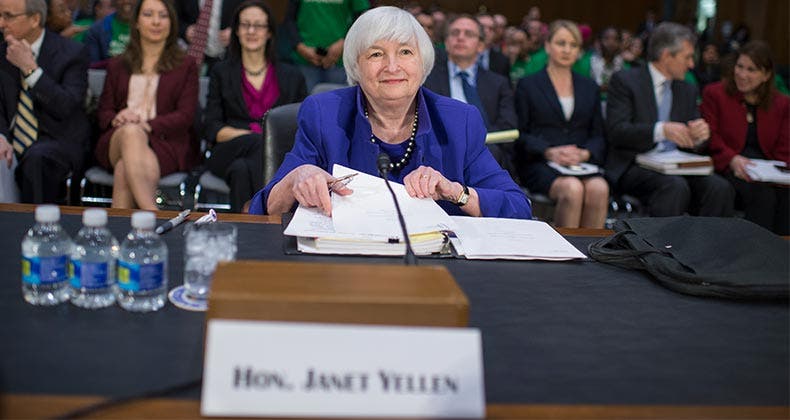 Now that the Federal Reserve seems intent on hiking short-term rates soon, should you lock a mortgage rate or float?
If you're scheduled to close your mortgage within a month or so, it's probably best to lock the interest rate, mostly for peace of mind. A rate lock guarantees that the mortgage's interest rate can't rise if you close the loan — in other words, sign the documents to seal the deal — by a certain date.
"The single greatest reason I would lock is you know what you've got," says Jim Sahnger, mortgage planner for Schaffer Mortgage, in Palm Beach Gardens, Florida.
For one thing, locking the mortgage rate means there's one less thing to worry about.
Get the best mortgage deal now, before the Fed makes its move.
The Federal Reserve predicted in December that it would increase a short-term interest rate three times this year. Today, the Fed released the minutes of its most recent meeting, and the central bank implied that its first rate increase of the year could come "fairly soon" — maybe as early as next month.
"In discussing the outlook for monetary policy over the period ahead, many participants expressed the view that it might be appropriate to raise the federal funds rate again fairly soon" if employment and inflation continue to rise, the Fed minutes said.
There's no guarantee that a Fed rate increase would cause mortgage rates to go up. Sometimes the two sets of interest rates move in opposite directions. But if you were wagering money on it — and when you lock a mortgage rate, you're placing a bet — you would expect a Fed rate hike to be accompanied by higher mortgage rates, at least in the short run.
But it's not a sure thing.
"There are so many uncertainties right now," Sahnger says. "We can yak a stimulus all we want, but we don't know how long it's going to take, at what point we'll begin to see traction."
And there's uncertainty about the Fed's path.
Curt Long, chief economist for the National Association of Federally-Insured Credit Unions, says the central bank probably doesn't yet know what it's going to do in the next meeting or two.
"The most likely scenario for the March meeting is that the committee will hold off on a rate hike with some of the more hawkish members objecting, thereby setting the stage for a rate increase in the second quarter," Long says.
RATE SEARCH: Get prequalified for a mortgage today.