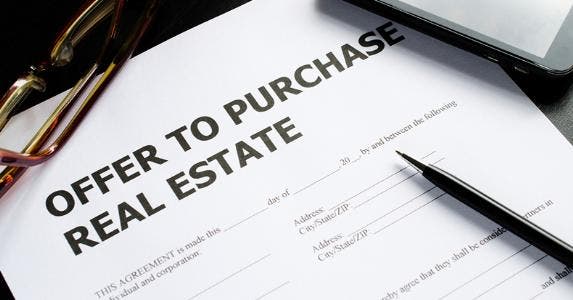 Dear Real Estate Adviser,
What would happen if I decide to walk away from a homebuying deal due to poor timing and lack of communication with the seller? I just want to back out of the deal. Could I be sued?
— Sophia D.
Dear Sophia,
Yes, you could be sued for "specific performance" for withdrawing from an accepted offer, but that's rare. Seldom are buyers ordered to actually buy a house they don't want, and the odds of that happening are slimming further in today's rebounding sales market. What often happens, though, is sellers will get to keep any earnest money the buyers proffered and sometimes be awarded damages from profits they lost after selling the place for less because they tied it up so long under contract, waiting for the cold-footed buyers to close.
But before any of that happens to you, first determine if you have justification to pull out. Check your contract thoroughly. Buyers can legally back out of a home purchase for any number of contingencies, including:
Job loss.
Inability to qualify for a mortgage.
The buyer's failure to sell the old home.
Undisclosed key flaws with the dwelling or the existence of unpermitted work.
The seller's failure to meet terms for repairing or improving the place.
Inaccurately represented property boundary lines.
Undisclosed easements.
Clouds on a home's title such as mechanic's liens.
The deal-busting reasons you cite, "poor timing" and "lack of communication," are vague. If actions by the other party or their agents caused you any traceable financial grief or a sizable delay, you might have legitimate grounds to exit the deal. Contract laws differ from state to state.
Barring those types of conditions, you may have to buck up and at least sacrifice your earnest money. Many contracts today call for mediation in such circumstances to handle things more civilly and cheaply, a condition I would urge all homebuyers and sellers to add to their contracts if it's not there already. Other contracts simply have liquidated-damages clauses spelling out how much the seller gets if the buyer breaches.
Of course, there is a fair chance you might get away scot-free with defaulting. Now that the market has turned around in some regions, there may be another buyer waiting around the corner. Or your agent may have a few other workable ideas of how to best back out. He might even suggest being forthright with the seller about your intent. It wouldn't hurt, of course, to have the phone number of a seasoned real estate attorney at hand.
Obviously, what your contract says is what really matters should push comes to shove. Here's hoping you close on the next home you have under contract.
Good luck!
Ask the adviser
To ask a question of the Real Estate Adviser, go to the "Ask the Experts" page and select "Buying, selling a home" as the topic. Read more Real Estate Adviser columns and more stories about mortgages.
Bankrate's content, including the guidance of its advice-and-expert columns and this website, is intended only to assist you with financial decisions. The content is broad in scope and does not consider your personal financial situation. Bankrate recommends that you seek the advice of advisers who are fully aware of your individual circumstances before making any final decisions or implementing any financial strategy. Please remember that your use of this website is governed by Bankrate's Terms of Use.