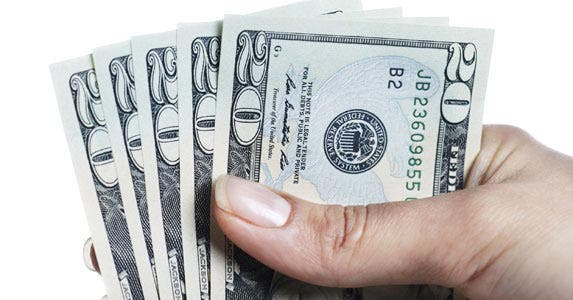 10 ways to save $500
You know the kick you get from reaching into a coat pocket and pulling out a long-forgotten $20 bill?
Now imagine that, instead of a $20, it's a $100. Five of them.
What would you do with it? Go on a shopping spree? Buy a couple of plane tickets to a favorite destination or a first-class dinner for 4?
Or maybe spend it on something more practical: a new suit for work, school clothes for the kids, or a little extra padding for that emergency fund.
That's the great thing about found money: You get to decide where it goes. And you might have a little more of that "spare" cash than you realize.
Here are 10 places to look (along with your coat pockets) to find an extra $500, either all at once or over the next year. Mix and match to see just how much you can save.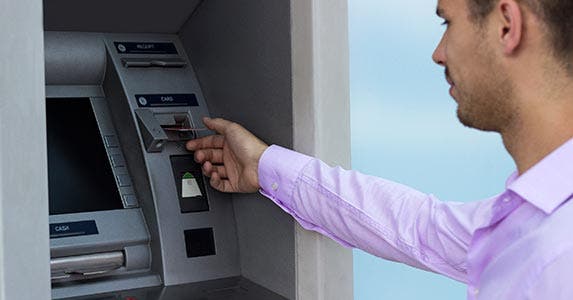 Minimize fees
Whether you're hitting the ATM or reading your brokerage statement, those little fees take a bigger bite than you realize, says Linda Sherry, director of national priorities for Consumer Action, a consumer advocacy group.
Hitting a convenient (but foreign) ATM twice a week? At a nominal charge of $5 each, that's $520 a year, she says.
Better idea: Plan to visit your own bank and take out enough for your needs, she says. Or get cash back at the register after a transaction.
Likewise, how much are the management fees on your retirement accounts?
"I didn't even know I had one," Sherry says. "You don't see it unless you look closely." Look for something along the lines of "investment advisory fees," which may be listed on your statements only a few times a year, she says.
At 1% on at least $100,000, that's more than $1,000 annually. Is it negotiable? And are you getting your money's worth?
If you have self-managed funds, just how much are you paying in trading fees? Fees vary and you could be paying $13 to $30 per trade, she says.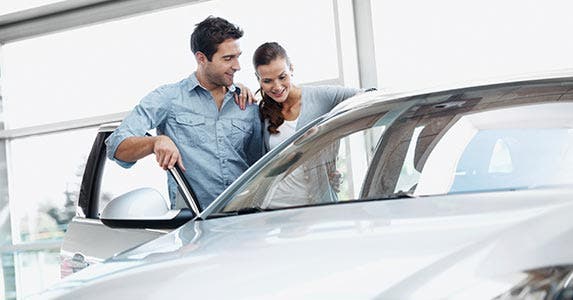 Be a smarter car buyer
Here are 2 ways to save the next time you buy a car:
Sell your old car yourself: If you sell your old car to a different dealer or a private individual, you'll likely get more than you would using it for a trade-in, says Philip Reed, senior consumer advice editor for Edmunds.com.
Trade-in prices at dealerships are often not as competitive, he says.
And "the trade-in is the Achilles heel of the car deal," he says. Caught up in the excitement of negotiating for the new car, "people overlook the true value of the trade-in."
Show the car to at least 3 dealers, since offers can vary widely.
But if you sell it separately, you can typically get 5% to 10% more, he says.
Skip buying those dealer extras, like an extended warranty, interior stain protection, VIN etching or rust protection, Reed says.
The median cost of an extended warranty is $1,214, according to a 2013 Consumer Reports survey. And the survey found that car owners who use those warranties recoup hundreds of dollars less than they actually spend for the policies.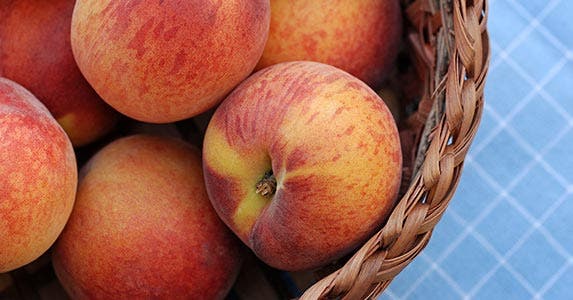 Never buy more than you can use
There's nothing worse than wasting money on something you never use.
And that's true whether you're purchasing peaches or Pilates classes.
Want to slice your food bill by more than 25%? Stop overbuying.
One Natural Resources Defense Council study estimates that consumers lose 40% of their food because of spoilage.
So if you're consistently throwing out mushy bananas or wilted salad, start scaling back. Learn to hit that sweet spot, where you have enough food without having to trash any.
You can also divide and freeze some food (like bread) to stretch the shelf life.
If you spend just $200 a week on groceries, syncing your supply and demand could save up to $80. And that's a tidy $4,160 annually.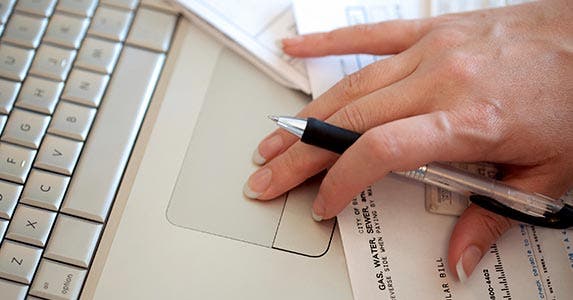 Shop for services
Want to save money big-time? Never think of those monthly bills as fixed amounts.
Shop for a better deal. Examine whether you can save more by switching banks or insurance agents or by changing phone, Internet or television service. Even if you don't switch, it gives you ammunition to negotiate a lower price with your current provider.
New York Realtor Kristin Hurd did that with Internet and cable services and found she could save $12 to $15 each month, and won a $300 credit toward future bills. Total potential savings: $444 to $480.
And other providers were offering everything from discounts and rebates to free tablets, Hurd discovered.
Smart shopping tip: Penalties for breaking your current contract can sometimes take a bite out of potential savings, says Hurd, an associate broker with Brown Harris Stevens.
So find out exactly when yours is up and what it would cost to break it.
You can also cut cable and satellite entertainment entirely, says Jill Gianola, CFP professional and author of "The Young Couple's Guide to Growing Rich Together."
Movie and TV subscription sites (like Hulu and Netflix), run about $8 per month. Swap one of those for a $50 cable or satellite bill, and you've saved $504 a year.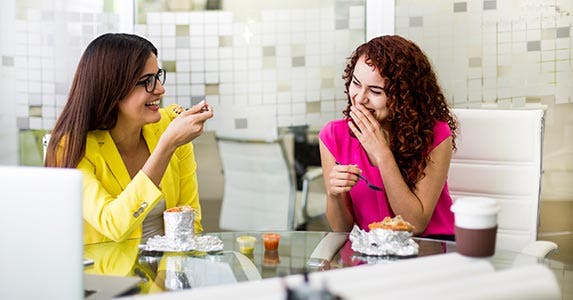 Scale back, don't eliminate
The secret to saving money long-term? Moderation in all things.
So don't eliminate lunch out or custom coffees. Instead, take your lunch once or twice a week, and pocket at least $10, Gianola says.
Buy a bag of your favorite coffee blend and stash it at work. If you replace a couple of weekly coffee runs, that's another $10 to $15 in your wallet, Hurd says.
Likewise, opt for matinees and brunches or lunches over pricier evening movies and dinners.
The average movie ticket price is $8.61, according to the National Association of Theatre Owners. But matinees can cost 20% to 50% less.
Likewise, lunches offer many of the same dishes for less. And many restaurants also offer discounted lunch specials.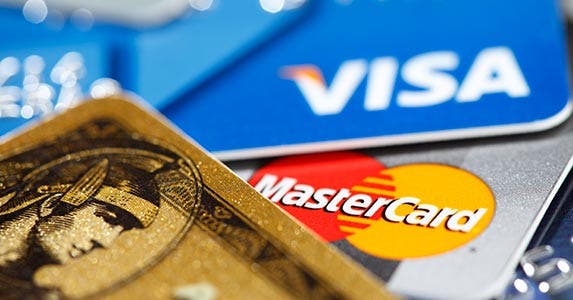 Be savvy with credit cards
If you pay off balances monthly, consider using a rewards card for everyday purchases, Hurd says. If you spend $10,000 throughout the year on groceries, gas, sundries and incidentals, you'll earn about $500 to $600 back in rewards.
The 1 caveat: This works only if you use the card as a payment method, instead of a loan. If you revolve balances and pay interest, you lose money. So this tip is strictly for card users who pay balances in full every month.
Another bonus of not carrying balances? The savings add up.
If you have a couple of cards and carry a total of $2,500 at 20% interest (or more), eliminating that debt will save at least $500 annually.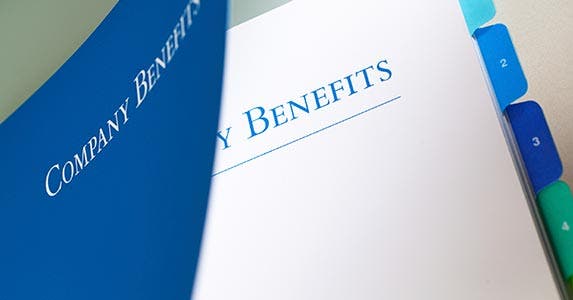 Make the most of offered money
When it comes to employer-sponsored benefits, little moves and small amounts can add up in a big way. Here are 3 ways to make the most of what you're offered:
"Don't leave that money on the table," Gianola says. "Even a modest match, like 25 cents for every dollar you contribute, is worth snagging."
"A $38-a-week contribution to your 401(k) plan should only cost about $30 with the tax break, and will get you a $500-a-year match," she says.
Instead of squandering a puny increase, make it count by putting it toward your emergency fund, high-interest debt or retirement savings.
If you earn $30,000, a 2% raise, is "an extra $600 per year," Gianola says.
Don't forget that FSA or HSA
"Flexible spending plans (and health savings accounts) for out-of-pocket health care expenses can be big money savers," Gianola says.
Since you're allowed to spend tax-free dollars on health care, "you save about 25 cents (on) every dollar you put into these plans," she says.
"This works particularly well if you know you're going to have some big expenses this year, such as dental work," Gianola says. "Put away $2,000, and you'll save $500."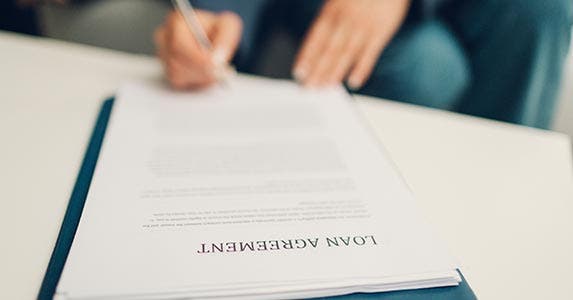 Shop competitively for big loans
The same people who will comparison-shop for weeks for the newest electronic gadget will take the first offer they get for home and car loans.
But the bigger the purchase, the more money you stand to save by shopping the competition.
When you're looking at interest amortized over 30 years, a fraction of interest or a point here or there can easily top $500 annually, Hurd says.
Her tip: Specifically ask about all the fees (including origination fees), to get the true cost of each option. If they're quoting you an interest rate, will that require points? Are any other fees included, and can they be negotiated?
That way, you can compare the true cost of each offer, she says.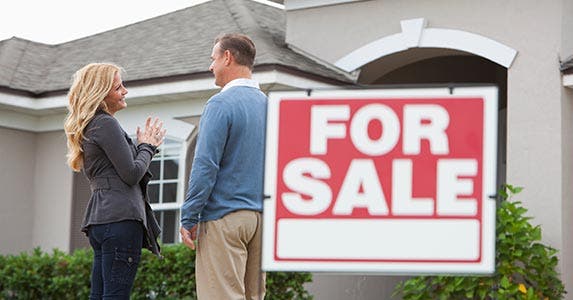 Spend strategically
Hurd, the real estate broker, recalls a couple who watched their for-sale home linger on the market for 6 months — while paying $5,000-a-month in mortgage and utilities. The couple knew the house needed an update, but didn't have the cash.
And their house didn't really require anything major, "just a little love," Hurd says.
Hurd's solution: A mini-makeover for minimal cash. She had the couple add new slipcovers on a few pieces of older furniture and fresh, white paint in a couple of the rooms.
For $500, "it made a world of difference," and saved the cost of "redoing everything," Hurd says. After it was completed, the couple's home was under contract within a month, she says.
And in this case, spending $500 1 time shaved $5,000 a month from their future bills.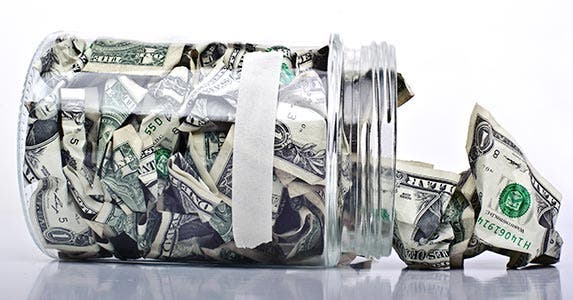 Put aside a small amount every week
Those small savings really add up. And you can make that work in your favor.
Decide to put aside some cash every week, whether it's $10, $15 or $20. If you keep the amount small and affordable, it "isn't that difficult," says Consumer Action's Sherry.
Whether you deposit it to savings or just stuff it into an envelope, at the end of the year you'll have $500 to $1,000.
Want to make it foolproof? Have it transferred to savings each week, says Sherry, who does this herself.
"Every Friday it happens automatically, and I don't even miss it," she says.
When you get a raise or windfall (like a bonus or commission) put at least a portion of that into your weekly savings, she says. And automating the process makes it easy, she says, "because you're not even thinking about it."