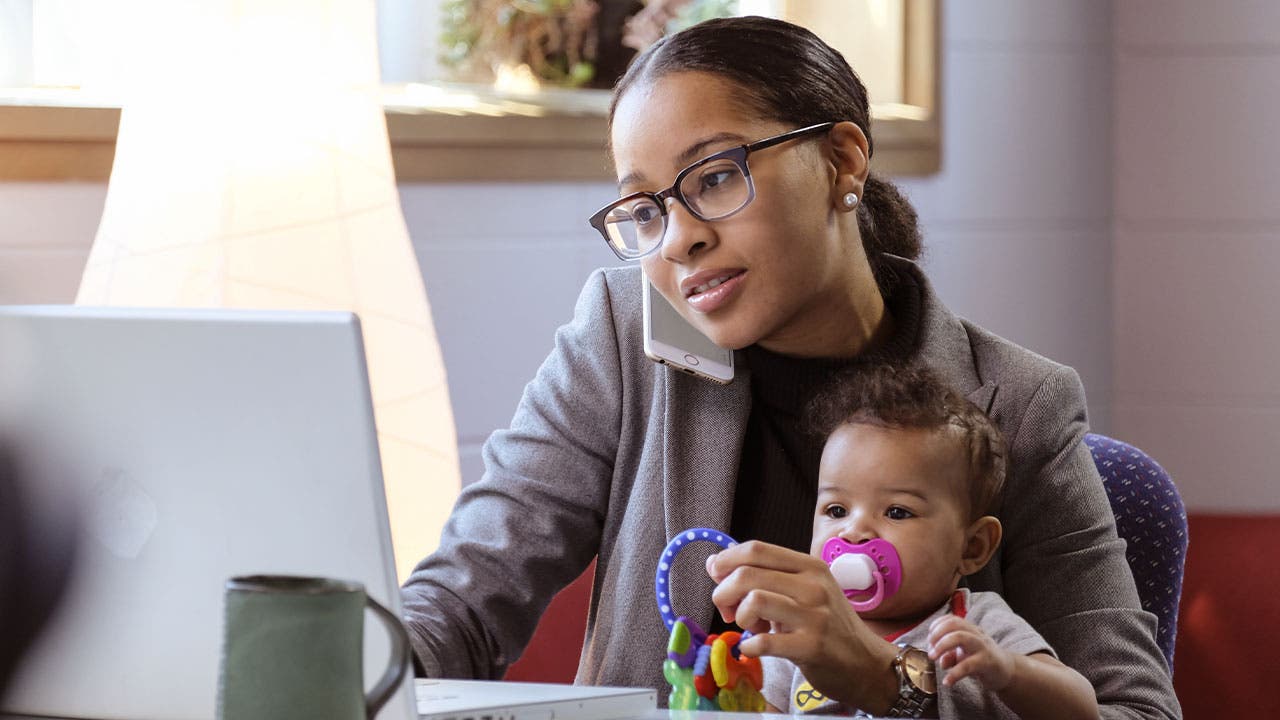 Park your savings into the average account, and you'll miss out on money.
The national average savings account pays a paltry 0.1 percent annual percent yield, according to Bankrate data. If you put $10,000 into savings, you would earn $10 in year one.
Luckily, you have plenty of other options that pay 20 times that rate, if not more.
But look past the branch next door. Brick-and-mortar banks generally don't offer the top rates, so you'll need to shop around. Check out online banks, community banks and credit unions.
These lesser-known institutions are safe places to park your savings as long as they're members of the Federal Deposit Insurance Corp. or the National Credit Union Administration — and most are.
Here are nine ways to earn higher interest without taking on risk.
9 low-risk ways to earn higher interest:
Get over your fear of online banks.
Consider a rewards checking account.
Take advantage of bank bonuses.
Check out high-interest, low-penalty CDs.
Switch to a high-interest online savings account.
Create a CD ladder.
Consider a credit union.
Try a fintech app.
Don't accept a low rate.
1. Get over your fear of online banks
You may fear parking your money at an institution without a branch. There is a sense of security in knowing there's a physical place to visit if something goes wrong, such as a bank outage. Yet, your money is safe in an online bank as long as it is FDIC-insured.
Also, an online bank doesn't mean you have to sacrifice the ability to speak with humans. Some online banks let you call a representative over the phone 24 hours a day, seven days a week. Do your homework on any institution that's new to you. You can research banks with Bankrate's bank reviews and our ranking of the best online banks.
It worth's your time: Online banks are a good bet for higher yields and perks that pay.
Discover Bank's Cashback Checking, for example, doesn't pay interest, but it does pay 1 percent cash back on up to $3,000 in debit card purchases each month. There are no monthly fees or balance requirements, and account holders have access to more than 60,000 no-fee ATMs in the United States.
2. Consider a rewards checking account
Credit cards aren't the only financial products offering perks; checking accounts can offer rewards, too.
Rewards checking accounts typically pay higher interest on balances. For example, First Financial Credit Union's Kasasa Cash checking account pays 2.05 percent APY on balances of $7,500 or less and 0.42 percent APY on balances over $7,500.
Rewards checking accounts may offer other perks, such as sign-up bonuses, cash back on debit card purchases, airline miles and refunds on ATM fees.
For you, the trick is meeting account requirements, such as maintaining a minimum balance, having direct deposit and getting your bank statements online.
Read the disclosures on any rewards account to make sure monthly fees and other costs won't eat up your rewards.
3. Take advantage of bank bonuses
Opening a new account? Check out bank incentives, such as cash bonuses.
Some banks will give you several hundred dollars if you open a new account. Wells Fargo, for example, is currently offering $400 to open an Everyday Checking account online or in a branch.
But you must put direct deposit funds equal to at least $3,000 in your account for three consecutive months, among other things.
Rewards checking account perks and restrictions vary by institution. Some banks offer referral bonuses. Before making a long-term commitment with a bank that offers a bonus, double-check the interest rate it offers as well as the reviews of its mobile banking app. You may find its standard interest rates to be puny or its mobile banking app to be hard to use.
4. Check out high-interest, low-penalty CDs
Today's average CD rates are very low. The average one-year CD only pays 0.88 percent APY, according to Bankrate data. Don't settle for average. Shop around for something better.
One option is BMO Harris, which is currently offering a one-year CD that earns 2.8 percent APY. To open the account, you must deposit $1,000 or more.
Before opening an account, pay attention to early withdrawal penalties. If you can withdraw your balance anytime without it costing you a lot, consider moving your money to higher-paying CDs.
You can also look for a bump-up CD, which gives you the option to increase the CD's interest rate to a higher level if interest rates rise – usually just once.
5. Switch to a high-interest online savings account
If you prefer to have your cash more liquid than parking it in a CD, consider switching to a high-yield savings account.
While the average savings account APY is low, there are ever-more options that pay 2 percent APY or higher. You won't get rich, but you will earn more money than if you keep it at an average savings account.
For example, Marcus by Goldman Sachs pays 2.25 percent APY on its online savings account, and there is no minimum deposit.
It's also getting easier to open bank accounts. At some banks and fintech companies, you can open new accounts within minutes.
6. Create a CD ladder
A CD ladder lets you park money in several CDs that mature at different times. The strategy lets you gain access to your money at different intervals so that you can take advantage of higher interest rates.
The difference between yields on top five-year CDs and top short-term CDs (such as six months to 2 years) currently isn't sizable, so stick to shorter maturities. For example, you could create a three-rung ladder with a six-month, 12-month and 18-month CDs.
To calculate what you could earn in creating a CD ladder, use Bankrate's calculator.
7. Consider a credit union
In your search to earn a richer rate, don't forget about credit unions as an option. They can also offer competitive rates.
Credit unions are not-for-profit organizations that are controlled by their members. So, credit unions return profits to members in the form of more favorable interest rates and lower fees.
At Alliant Credit Union, you can earn 2.1 percent APY on its savings account, for instance. You will, however, need to maintain a daily balance of $100 to earn the rate.
It's getting easier to become a member at credit unions. Qualifying to become a member can be as simple as making a small donation to an affiliated organization.
8. Try a fintech app
You may also want to consider opening a deposit account at a fintech company.
Online banks are able to afford paying higher rates because of a cost they don't have: branches. Same with fintech companies.
Varo Money, for instance, offers a competitive rate: You will get 2.12 percent APY on its savings account and 2.8 percent APY if you meet certain criteria, such as receiving payroll or government direct deposits that total at least $1,000 each month into your account.
In your quest for a new kind of financial provider, pay attention to whether there is FDIC insurance. Some fintech companies partner with banks; others do not.
While Varo Money is vying to become a bank, the neobank currently holds your deposits at its partner bank, The Bancorp Bank. So, your money is protected by its FDICp-insured bank partner.
9. Don't accept a low rate
If you're looking to earn high interest, you'll probably have to ignore the branch next door.
Brick-and-mortar banks tend to pay less on rate than online banks. Online banks have low overhead costs, so they can afford to pay much high higher than the national average.
Right now, the competition for your money is fierce. You can easily open a new high-yield savings account. Make sure to check its mobile bank app rating, however.
If you find a really good deal on a savings or money market account, don't park your money there and then ignore it. The great rate that lured you could plummet.
Banking relationships don't have to last for years.
Open an account to take advantage of a good rate. Then do your research again in 12 months. Expect to move your money around if you want to maximize your earnings potential.